Puli is something which always lingers taste when thinking about it…it makes u feel hunger by just smelling it…easy to cook and yummy dish …so here is the recipe of my style puli kootan…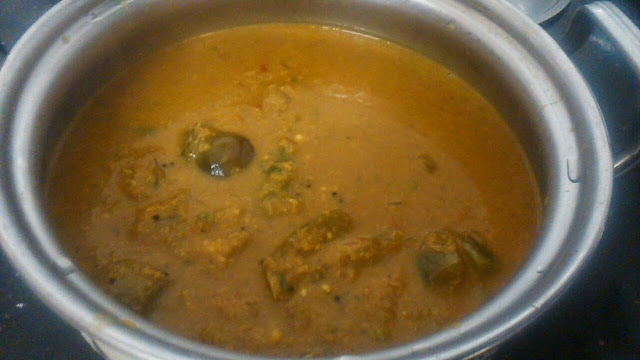 Vazhuthaninga Puli Kootan
In a kadai,add fenugreek seeds and fry until light brown…don't over roast it…add small shallots, curry leaves and red chillies..! Fry till onions are translucent. To this fry mixture add coconut 1 cup and fry in simmer for 2 min. Don allow it to change its color…Then add 2 tblsp sambar powder, 0.5 tsp malli powder and 1 tsp chilli powder. Fry a little and keep this mixture aside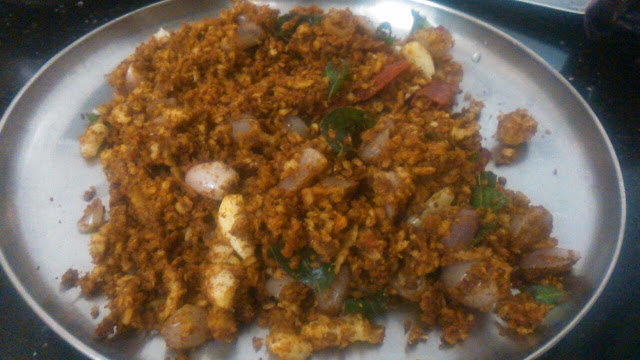 fried coconut onion mixture
In the same kadai, pour little more oil and fry the brinjals …I prefer putting the whole brinjal..while using it as a whole..just slit it's top and to four sides a little just to check if there is not any worms or its not spoilt. Roast this and keep it aside..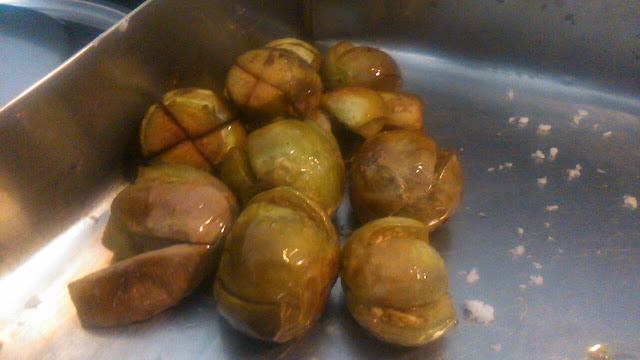 Fried Brinjal
Again in the same kadai..add chopped tomatoes and fry until tomatoes are cooked.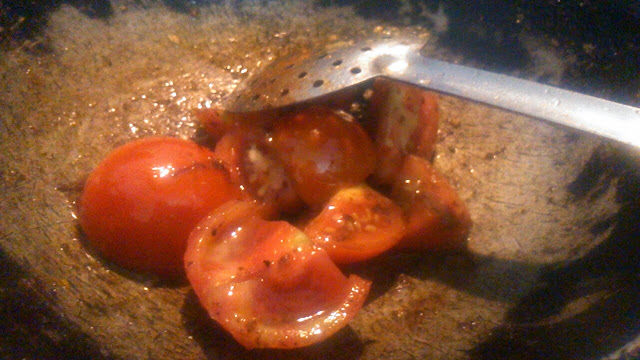 Fried tomatoes
Now., grind the onion mixture first so that coconut is finely grinded after which add tomatoes to it and grind to a fine paste.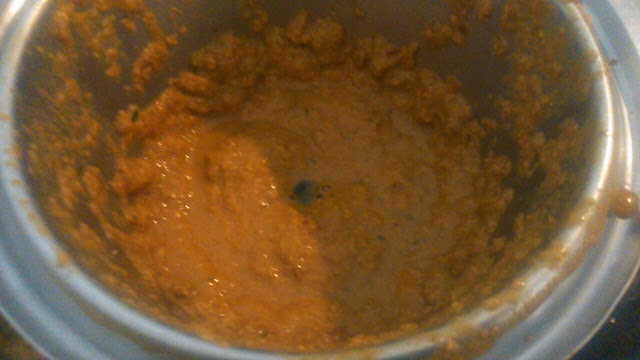 In a pan,add seasame or groundnut oil and add mustard seeds..once it splutters, add chopped onions and fried brinjals..add turmeric powder and tamrind water to it and close the lid and let it boil in simmer..for few min..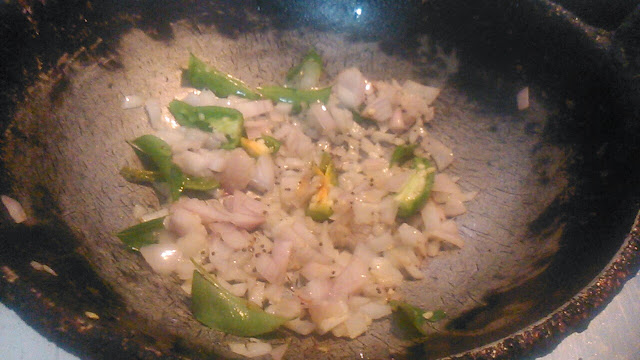 Splatter mustards, Fry onions, green chillies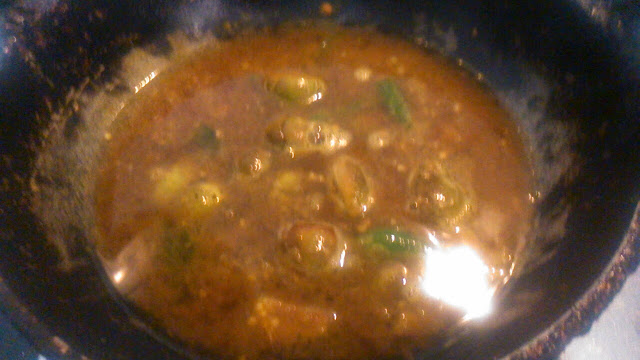 Add remaining ingredients except grinded mixture and bring it to a boil
Once it starts boil, add the grinded mixture, salt and give it a boil in simmer for 5 min..once done add chopped coriander leaves.