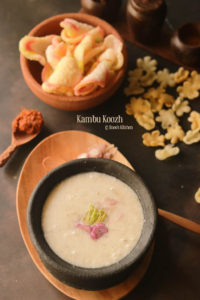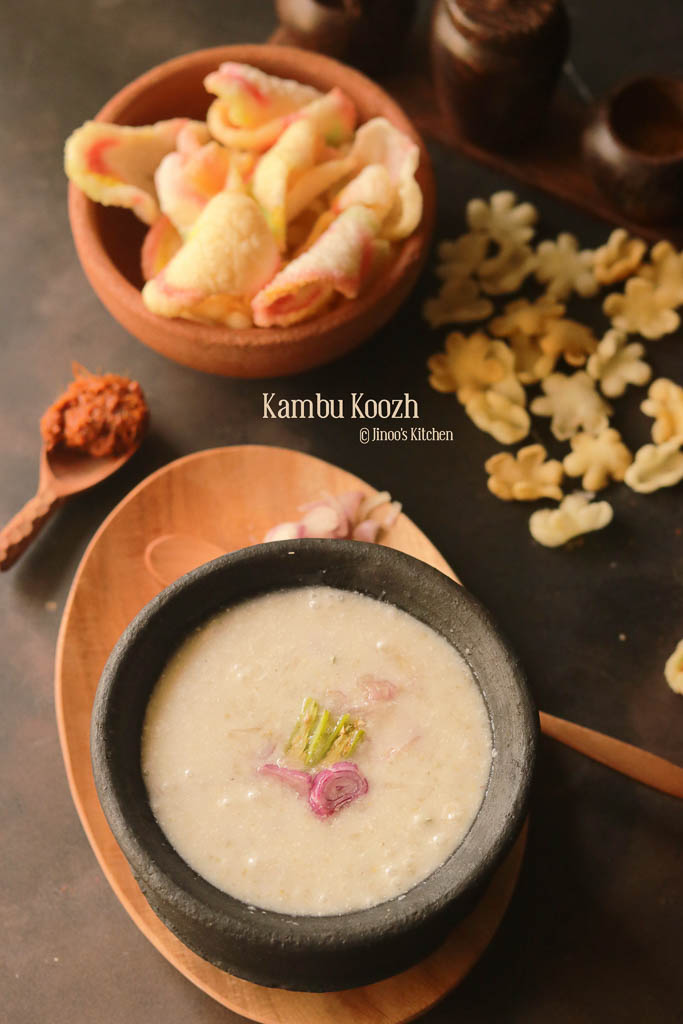 Print Recipe
kambu koozh recipe kambankoozh recipe
Peral millet porridge | Bajra porridge with buttermilk
Pin Recipe
1.5

cups

kambu/peral millet/ bajra

-

cleaned and washed

salt to taste

1.5

cups

spiced buttermilk

-

with ginger and green chilli

1

sprig

curry leaves

2-3

tbsp

small onions

-

sliced
Soak the Kambu/pearl millet in water for 2 hours.

After 2 hours, drain it completely without any water.

Blend it to a coarse powder and take it in a mud pot or any thick bottomed vessel.

Add 3 measures of water (1 cup Broken Kambu:3 cups water)

Start cooking in medium heat while stirring in between. Cook until thick.

Let it cool completely.

Wet your hands and make balls of it and put it in a bowl of water at immersing level.

refrigerate for 3-4 hours minimum.

Take the balls needed along with little water used for soaking. mix well without lumps.

add salt, spiced buttermilk, broken curry leaves, sliced small onions.

mix well and serve fresh!