Baby foodz- Benefits of Ajwain water for babies
Carom seeds or Ajwain water is very good and healthy for kids. This post details on the benefits of Ajwain (Hindi) / Omam (Tamil) / Ayamodagam (Malayalam) for kids along with the very simple way of preparing ajwain water.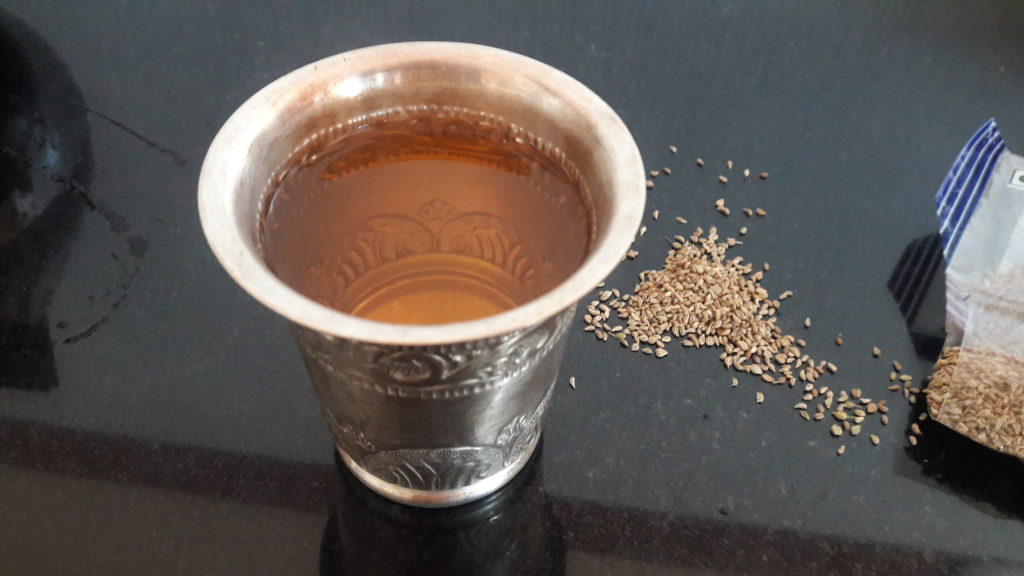 Ajwain is the most primitive spice used in India due to its tremendous medicinal values. Babies/Kids/Toddlers are most prone to stomach upsets, digestive problems when they try out new dishes first time or when they start eating their one. Especially with those finger foods which sweeps everywhere in the house before going into mouth.:) I know, Poor Mom is helpless about hygiene.
Carom seeds helps cure gas trouble and digestive disorders and works great.Not only as remedy for Digestive problem but also as remedy for cold and cough.
Either you can prepare Ajwain water or ajwain powder which can be used in buttermilk or very little amount can be used in baby finger foods or homemade snacks they love eating. Ajwain Parathas /Ajwain Pooris are so flavorful and healthy. Of course for Adults as well.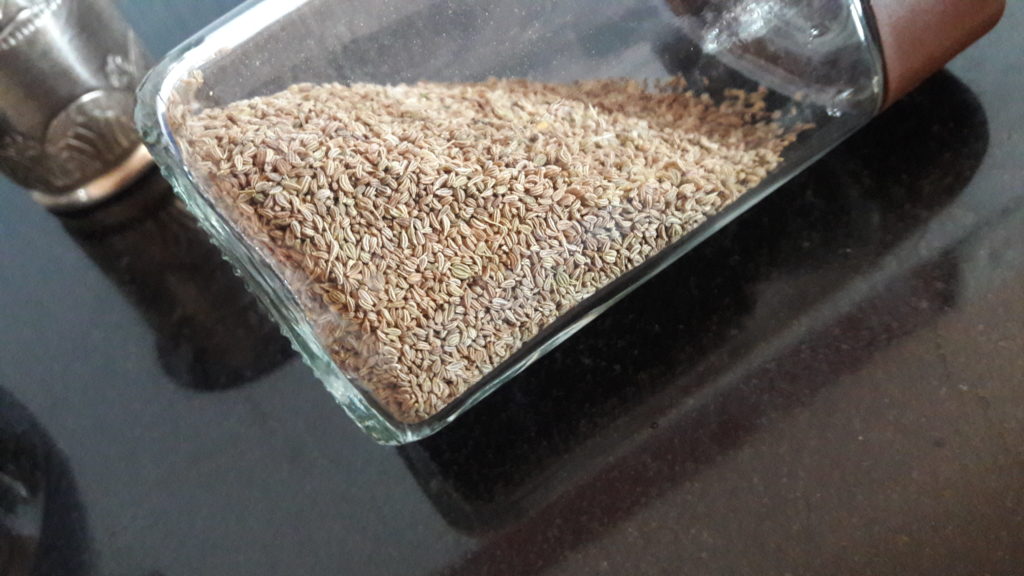 Medicinal properties of Carom seeds:
Carom seeds releases an oil with "Thymol" in it which is extensively used in making medicines. It has the ability to inhibit the growth of undesired pathogens. It has a strong antiseptic and anti fungal properties and is a remedy for diarrhoea and abdominal pains in babies. It induces the secretion of gastric acid which helps in easier digestion and smooth bowel movement.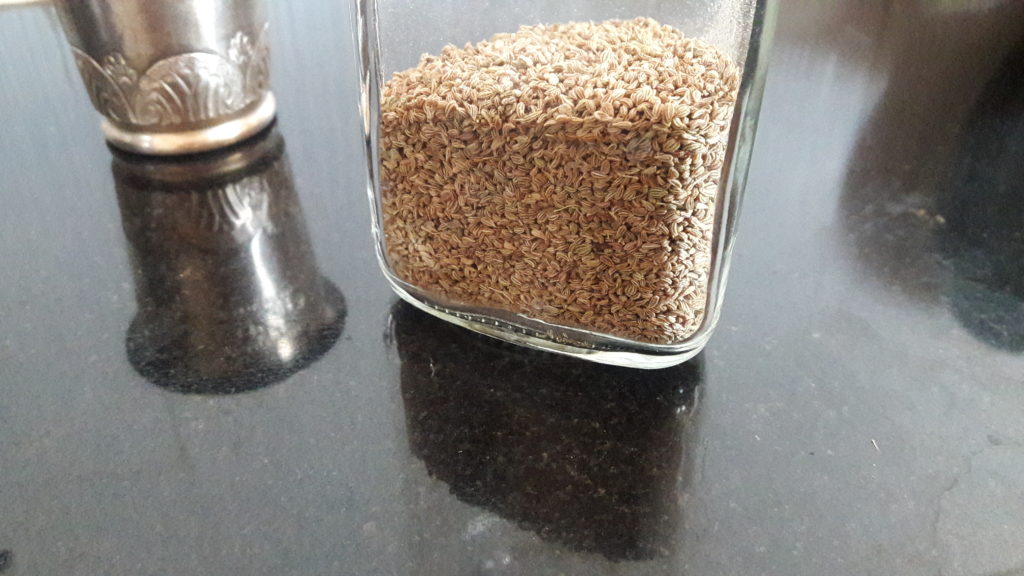 Ajwain water recipe:
Slightly roast the carom seeds and pour in water into it. let it boil and reduce to half. filter them and store in a flask. Give to babies warm for 4-5 days continuously.