Hi, hello, namaste, Swagatham, vanakkam!
Thanks for stopping by on jinooskitchen which has got Indian recipes with step by step pictures and quick videos for each of them. We have our humble Youtube channel which publishes quick videos each of which is less than 5 minutes.
Our Website holds recipes inclined to Indian cuisine particularly south Indian and major portion of it is Kerala cuisine and Tamilnadu cuisine. Well, born and brought up in South India, I have a special attraction towards traditional south Indian recipes.
Story behind
Did I tell you my name? Well, am Jinoo Jayakrishnan, and I'm the little brains behind the blog, Jinooskitchen. It was started in 2012 just like a hobby where I wanted to save my mom's treasured recipes which I thought will help me in the future.
But as days passed it became a passion and now into something without which never a day passes easily. since 2016, I have been shaping my blog to turn it out the way I want it to be.
some of the salt needs of life and emotion, bitter struggles, sour slaps, sweet work life, and spicy en-devours turned out this blog to be beautiful and am still cooking it to perfection. You can find me more active and personal on my Instagram page.
After my little one's arrival, I have quit IT career and that, of course, helped me to do what I wish to. Whatever I know about cooking and recipes are self-taught and mommy taught ones which have been passing on ages as traditions.
I started my cooking at age 10 when my mom instructed me on cooking simple dishes. While the first recipe that I tried single handed was paneer masala and Pav bhaji when I was in my 5th standard.
I have been updating my knowledge on food techniques and cooking skills to serve my audience the best of everything I know. I completed my diploma in nutrition and diet planning in 2019 to refine the recipes and cooking skills to serve the best in a healthy way.
What is our blog motto?
Today, jinooskitchen is a space dedicated to our readers to find easy, simple and 'anybody can cook' recipes.
For those working friends searching for a recipe to cook in a hurry or a passionate home chef looking out a creative recipe to try or be it a busy mom like me who still finds time to cook a satisfactory healthy meal for the family. Find it here.
Am trying to learn and update as many "healthy and traditional recipes" possible to serve you better. Am not interested in posting up recipes that merely satisfy the senses. But, actually, the focus is to upfront more recipes having "health" tag on my mind.
About the Recipes on blog
Listing out some of the popular as well as close to heart recipes and collection here,
Stay in touch
Write us to [email protected] for any queries related to recipes, feedbacks or any suggestion.
Media mention
Date: 09/04/2017
one of the speakers of the Bangalore food clubs' first meetup to share the experience in blogging and to provide the members with the tips and techniques on video recipe making.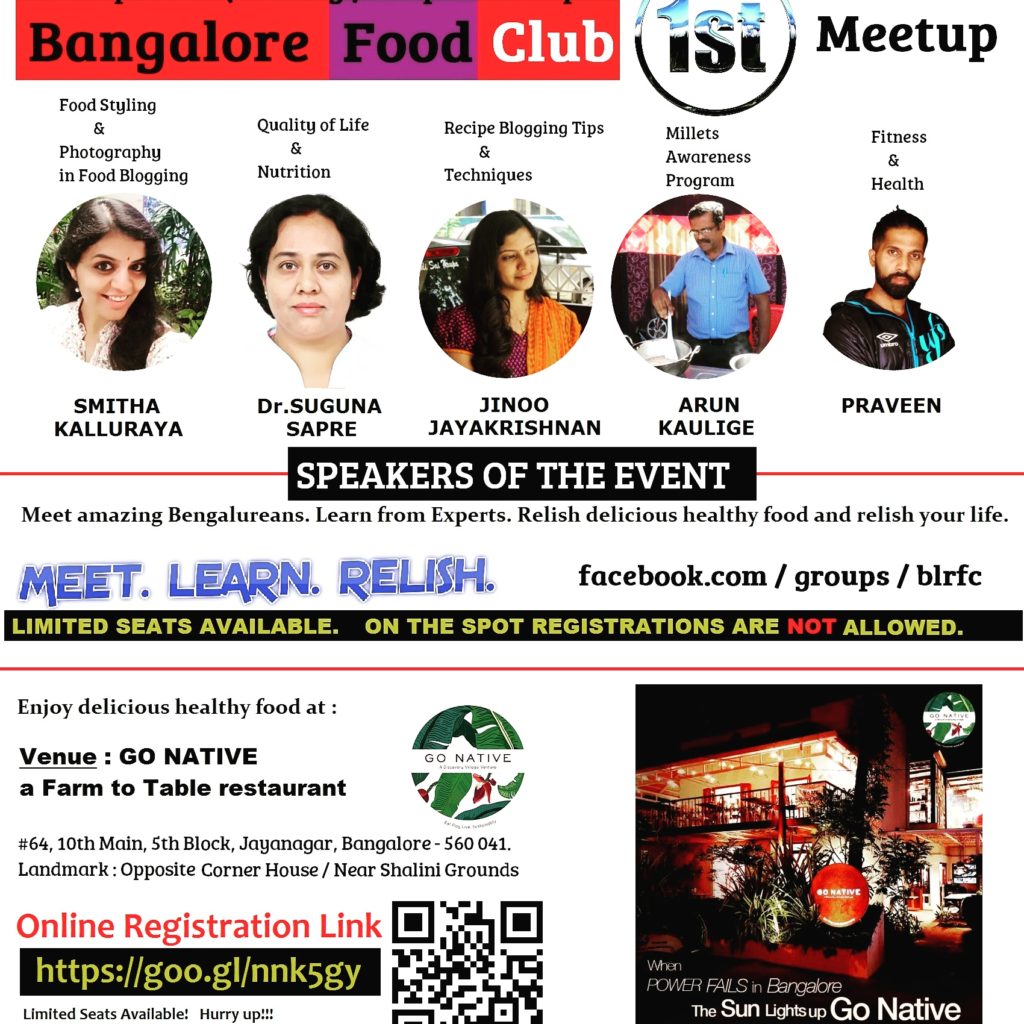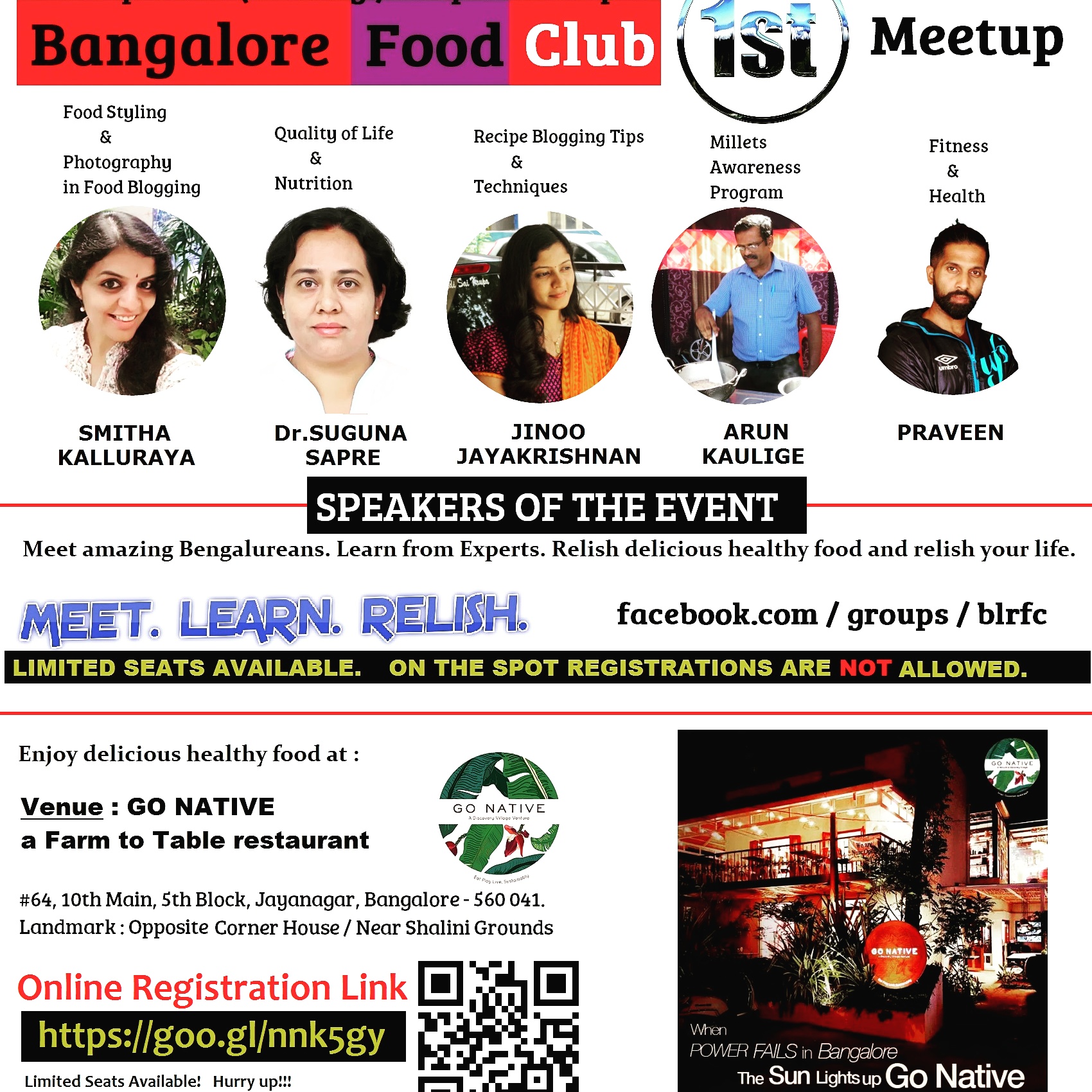 Nominated for Indian blogger awards


jinooskitchen on media : May 2018: Aval kitchen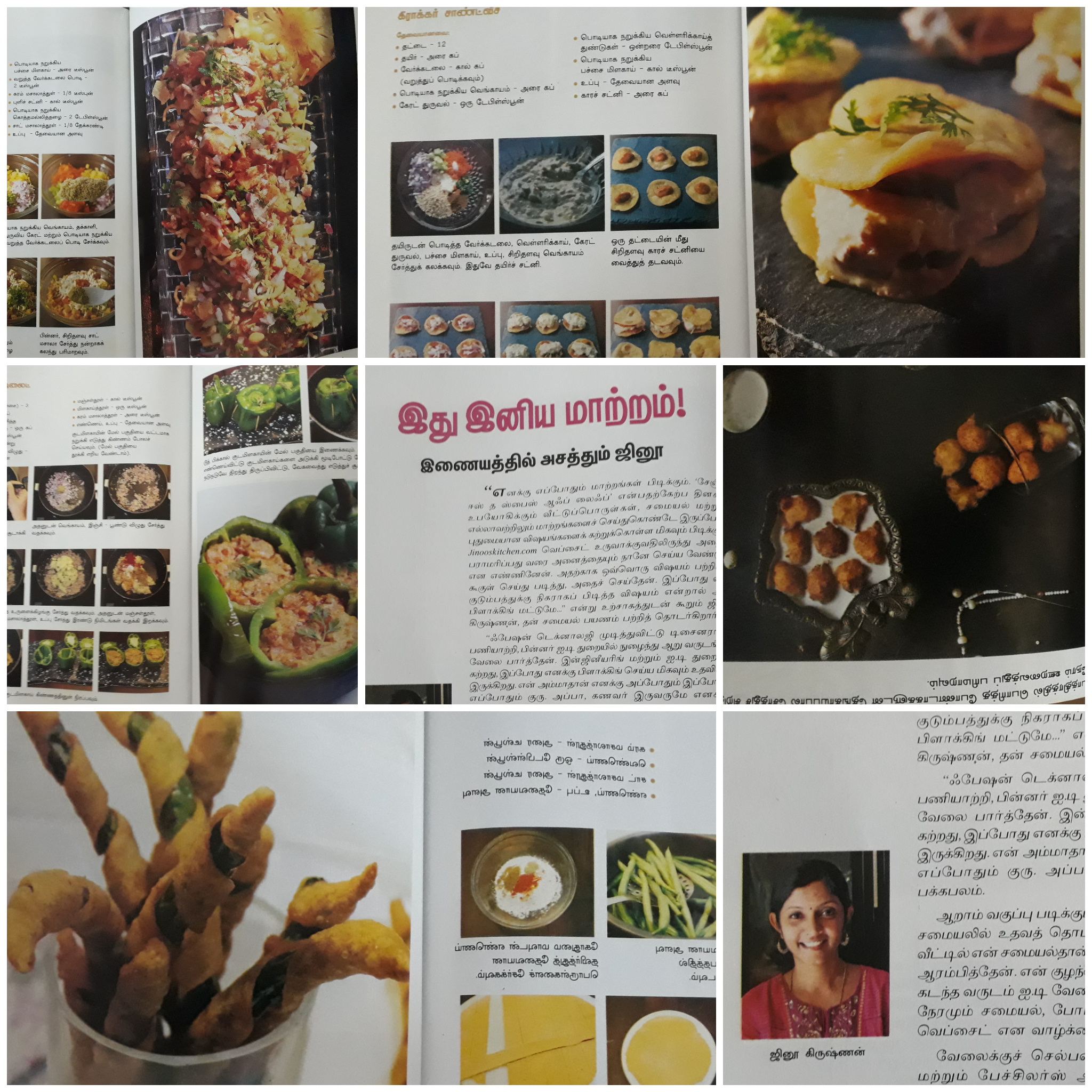 I'm so glad you stopped by Jinooskitchen and hope you'll continue to come back and hang out to get in some interesting recipes.
Cheers – Jinoo !