Hey there!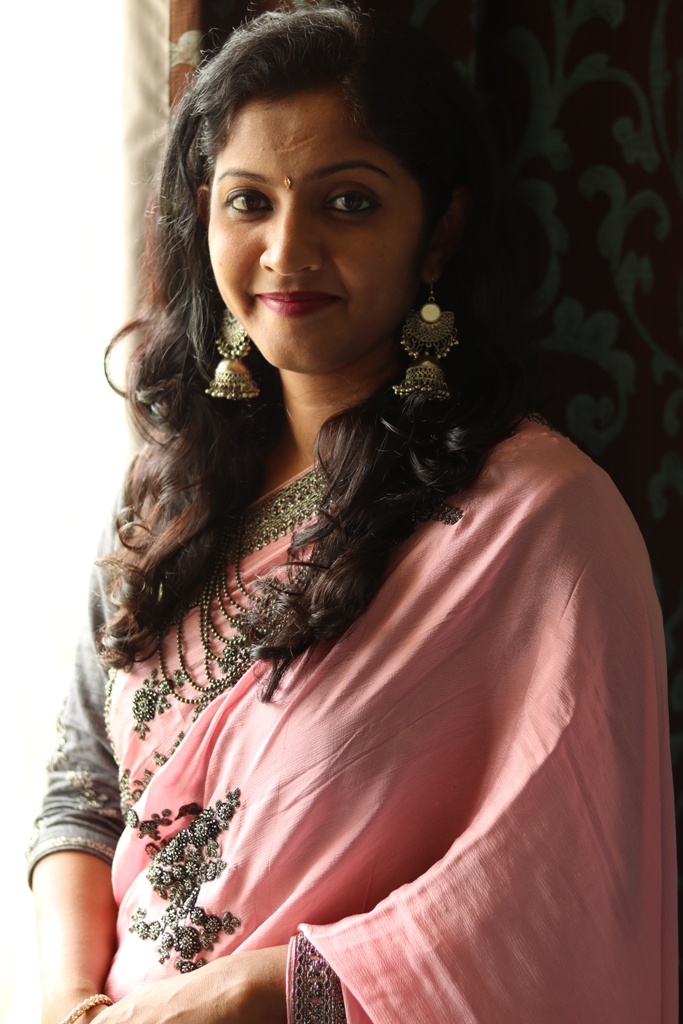 My name is Jinoo Jayakrishnan, and I'm the little brains (I guess i have some!) behind the blog, Jinooskitchen.com. Jinoo's Kitchen was started in 2012 just like a hobby but as days passed it became a passion and now into something without which never a day passes easily. After my lil ones arrival, I have quit IT career and that of course helped me to do what i wish to. Today, it's a space dedicated to give my readers to find easy, simple and 'anybody can cook' recipes. For those working friends searching for a recipe to cook in a hurry or a passionate home chef looking out a creative recipe to try or be it a busy mom like me who still finds time to cook satisfactory healthy meal for the family. Find in here. Am trying to learn and update as many recipes possible to serve you better.
When I'm not busy blogging, I love to grow tiny kitchen gardens in my balcony(Have a bunch of greens and veggies), watching cookery shows (I never get tired of watching it), Playing games ( Am a gaming freek!) And last but not least sleeping ( Favorite of all). But all these can happen only if my lil one gets a good decent nap between his tireless rounds of playtime.
I'm so glad you stopped by Jinooskitchen and hope you'll continue to come back and hang out to get in some interesting recipes.
Cheers – Jinoo !