Banana cake recipe | Simple moist Banana cake with egg
banana cake is a delicious snack that can be made with mashed ripe bananas and flour. It is not only tasty but also healthy. This quick and easy cake recipe uses egg. It is moist, soft and incredibly tasty.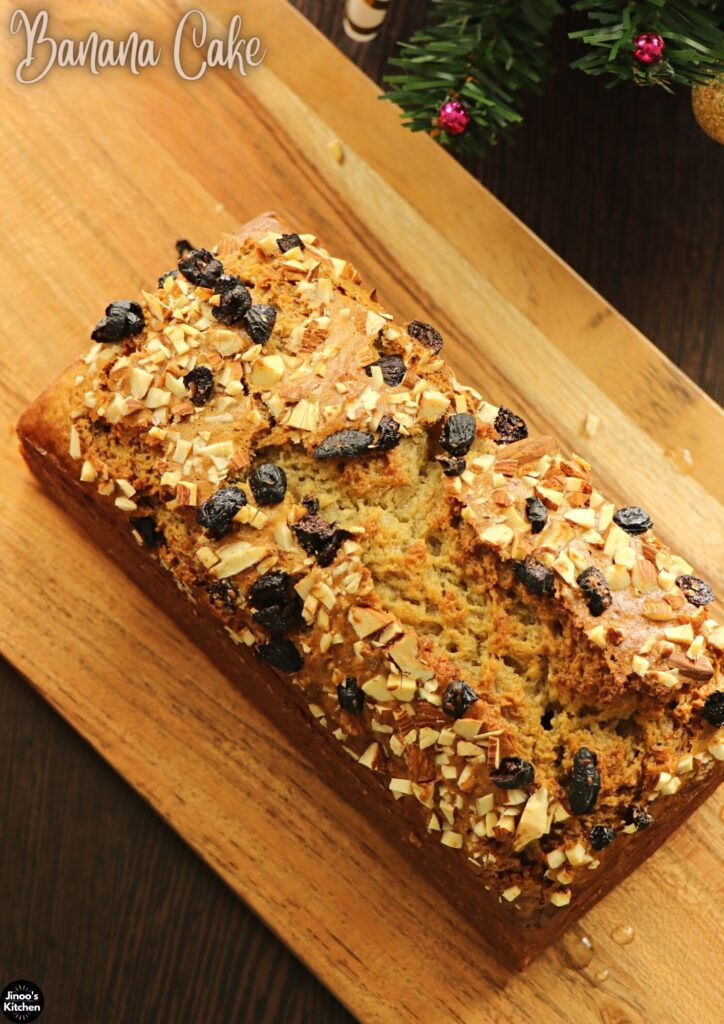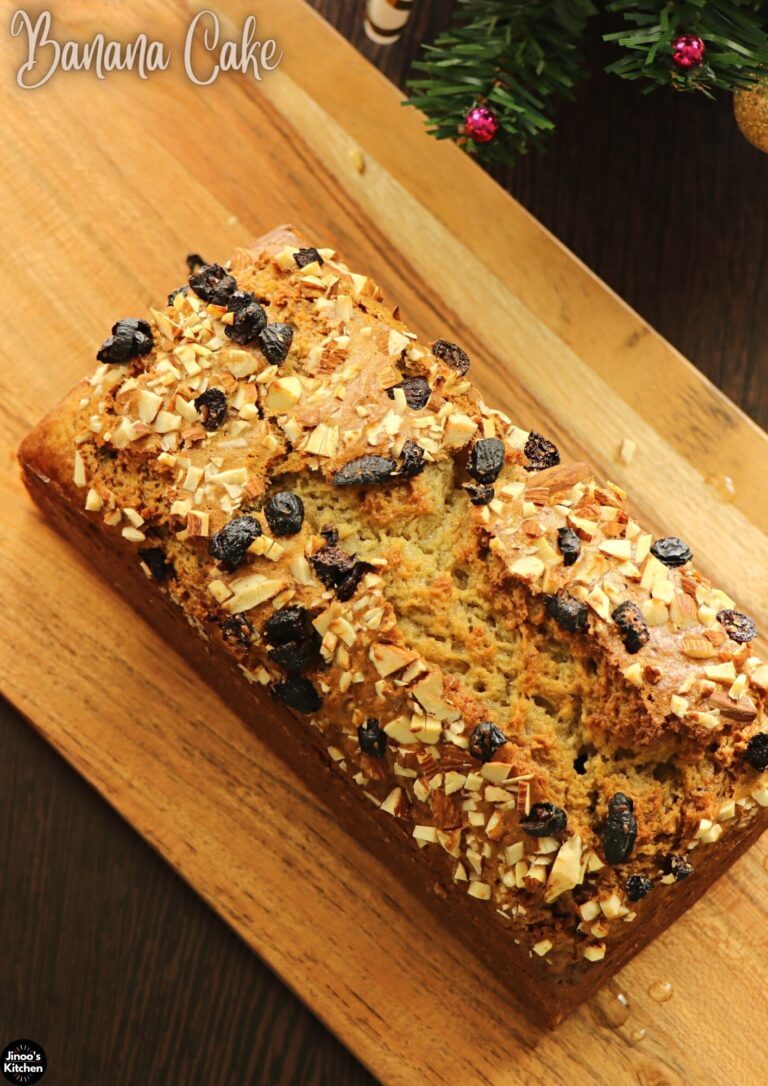 This fluffy cake is an all time favorite at our home and we bake it often as my kid loves it. You can make this cake with either white flour or wheat flour.
Blah Blah:
well it's been more than a year since I have stopped my blogging journey this 2023 I have started my blog again and I hope I will continue it. 2022 has been tough for me in many aspects. Either I don't get time for my career work when I get time I was not in a mood to work. But still I was able to maintain the consistency on my YouTube channel. Even though the growth was not much as I expected it still was on a positive side.
video recipe of how to make banana cake
Step by step picture recipe
Preparations:
Preheat the oven at 180 degree Celsius for 15 minutes.
Let me show you how to make the best banana cake recipe with this step-by-step pic. Firstly, we are going to blend all the ingredients in a blender. For which take white sugar and brown sugar in mentioned quantity in the blender.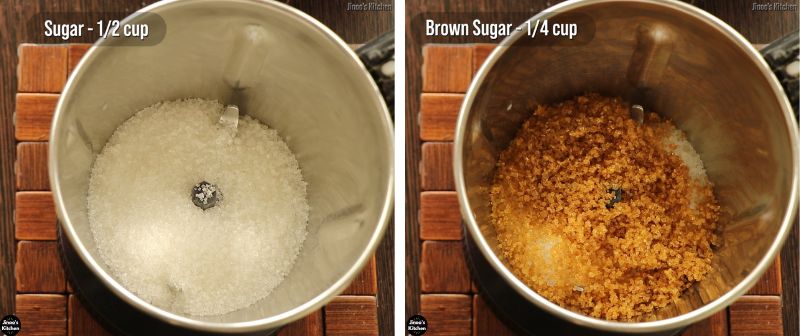 Add cinnamon crushed or cinnamon powder along with the sugar and powder it finely as shown in the figure below.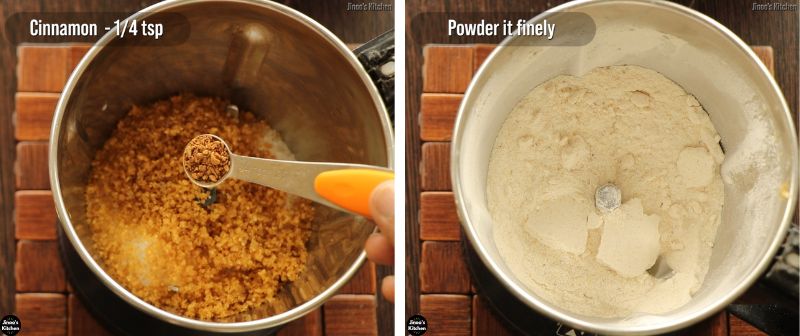 After powdering the sugar, break and add two eggs along with the yellow. Slice three medium sized bananas which is completely ripe and it makes up to 1-1.5 cups when sliced.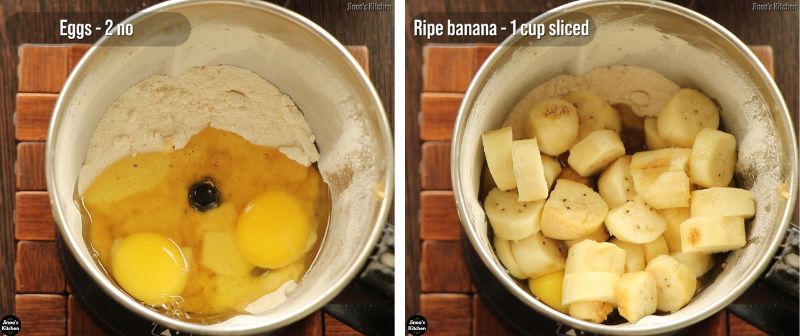 Together add vanilla essence, melted butter and milk. Milk has to be boiled and at room temperature. All the ingredients mentioned above has to be at room temperature. Now blend it for about one to two minutes and transfer the content to a bowl.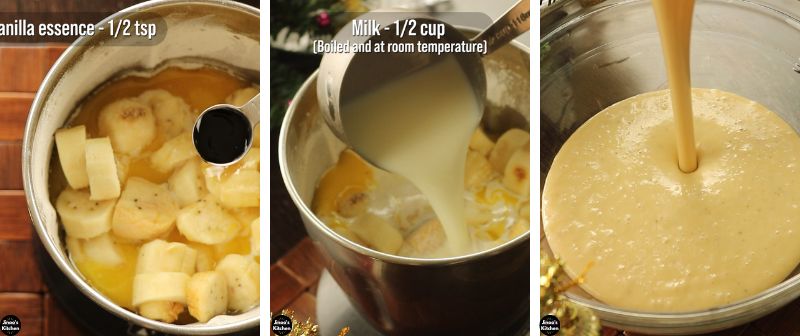 Now that our wet ingredients are ready let's sieve our dry ingredients into the same bowl. Add flour, baking powder to a sieve.
Together add salt and baking soda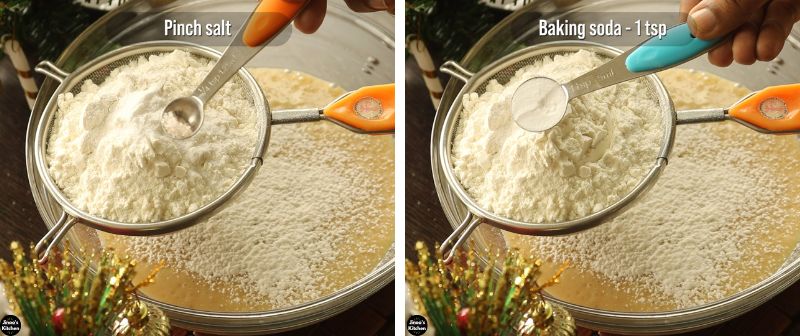 sieve the contents and start mixing it. fold and mix until the contents are thoroughly mixed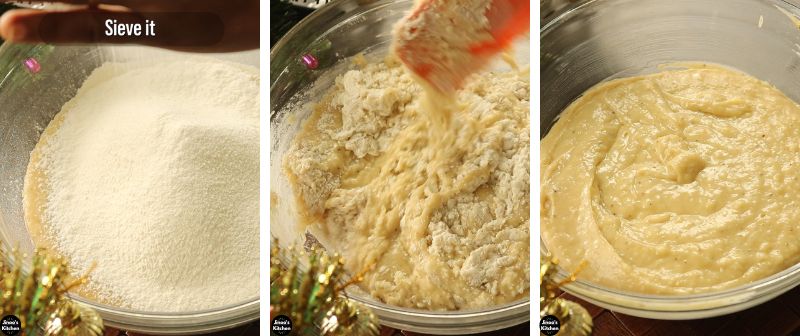 grease a bread pan lined with the butter paper at the bottom. Transfer the prepared cake batter to the bread pan. Use a toothpick to even it and help release the bubbles in a zigzag motion.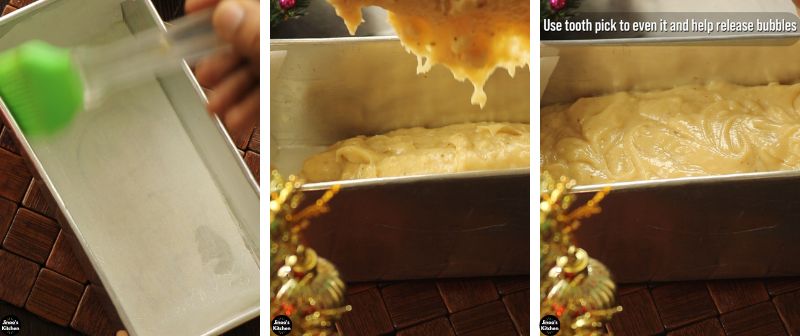 Put on finely chopped nuts on top of the cake batter and patted gently from the top with the help of a laddle. Tap the pan to release any bubbles before baking.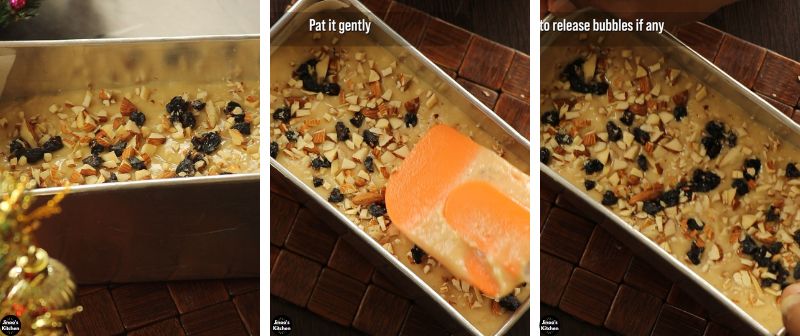 Bake at 180 degree Celsius for 50 to 55 minutes or until a toothpick inserted comes out clean. Cool it completely before you try to demold it. Once cool, demould it.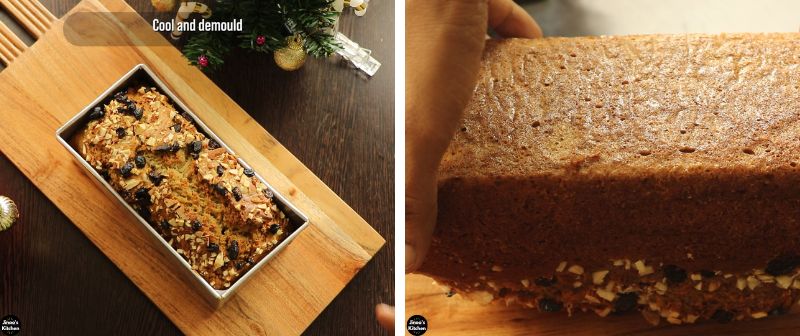 slice them and enjoy! moist, fluffy, tasty treat is ready!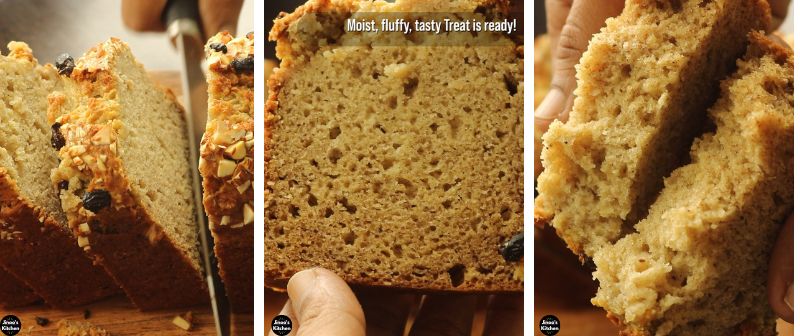 Variations/substitutions:
As far as baking is considered, replacing a ingredient calls for entirely a new recipe. This recipe is with egg and maida. If you wish to replace egg with curd or butter with oil or white flour with wheat flour, adjustments has to be made in the entire recipe to make it perfect.
Choice of nuts: I have used chopped almonds, cashews, and grapes. add more nuts for a crunchy top part.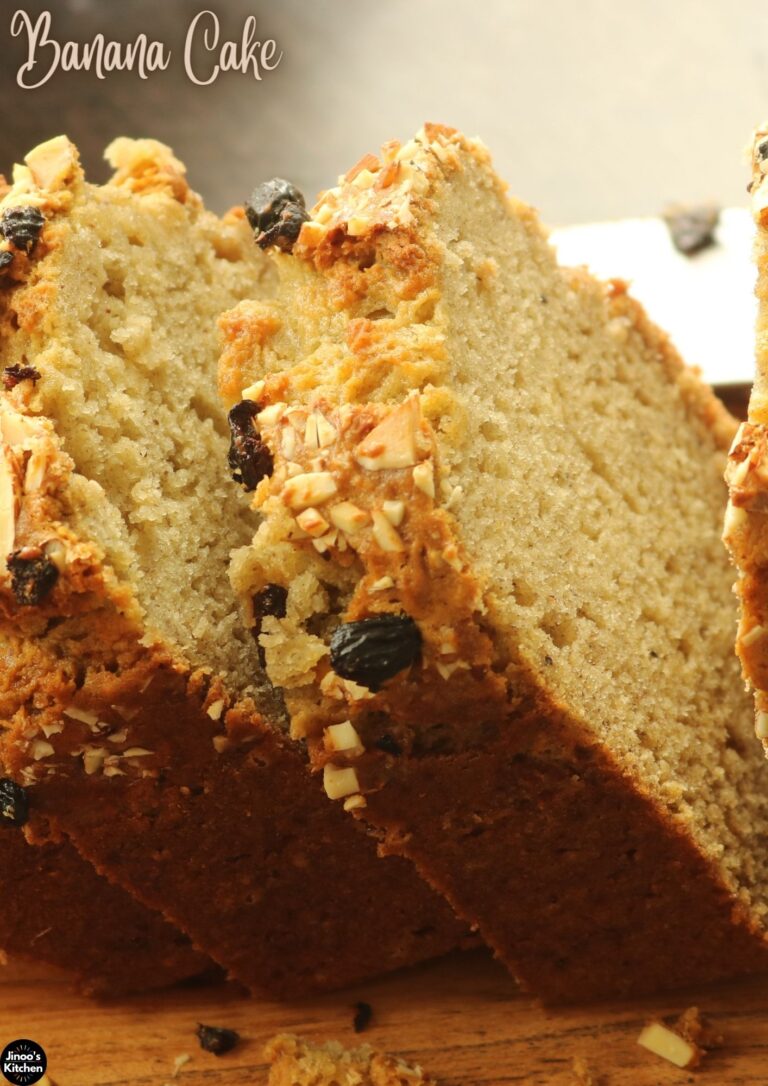 FAQ
What makes cake soft and moist?
When blending butter with the other ingredients. Blend it for atleast 2-3 minutes. Butter holds the air bubbles. when baking, it releases the air and makes it fluffy and soft.
Why is my banana cake so dry?
When the cake turns dry, the flour ratio has exceeded the banana or you have used less banana in your recipe.
How long can the banana cake be stored?
It can be stored for 4-5 days when stored in a air tight container.
recipe card
Banana cake recipe
Ingredients
1/2

cup

sugar

1/4

cup

brown sugar

1/4

tsp

cinnamon

2

no

eggs

3

medium

bananas

ripe

1/4

cup

melted butter

1/2

tsp

vanilla essence

1/2

cup

milk

1.5

cups

maida

1

tsp

baking powder

1

tsp

baking soda

1

pinch

salt

3

tbsp

chopped nuts

to garnish on top
Instructions
preheat the oven at 180 for 15 mins

powder sugar and cinnamon in a blender

add eggs, vanilla essence, bananas and butter. blend it for 2-3 minutes.

sieve the flour, baking powder, baking soda, salt into the wet ingredients.

grease a bread pan and pour the batter into it.

bake at 180 for 50-55 mins.
Video