Rajma Paratha recipe – Stuffed Rajma Paratha | Healthy Kidney Bean paratha
Rajma paratha is a popular North Indian staple dish made by stuffing parathas or parantha (a type of flatbread) with a filling made of rajma (red kidney beans) and other spices.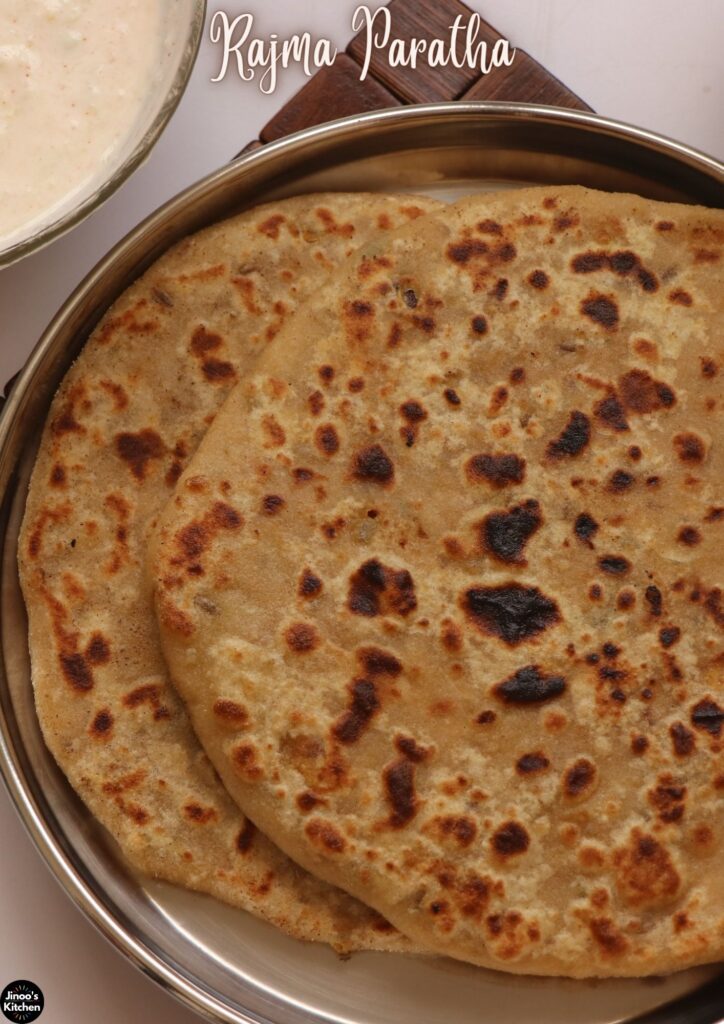 The nutritional benefits of kidney bean/Rajma
Rajma, also known as kidney beans, is a nutritious legume that offers a range of health benefits. Some of the key health benefits of rajma include:
Rich source of protein
High in fiber
Lowers the risk of heart disease
Helps regulate blood sugar
Rich in vitamins and minerals
Overall, rajma is a healthy and nutritious food that can be enjoyed as part of a balanced diet.
Video recipe of rajma paratha
How to cook Rajma Paratha?
To cook the paratha, First, we need to make the filling. Rajma is first pressure cooked with onions, tomatoes, and a blend of spices including cumin, coriander, turmeric, and garam masala. The semi-dry mixture is then mashed well and used as a stuffing for the parathas.
To prepare the parathas, the dough is made using wheat flour, salt, and water. The dough is rolled out into thin circles, and the rajma filling is placed on the circle. the edges are sealed by pressing them together to the center. The stuffed paratha is then cooked on a dosa tawa or griddle with a little oil or ghee until it is golden brown and crispy.
What can Rajma paratha be served with?
Rajma paratha is often served with yogurt, pickles, chutney, or any gravy and can be had as a main dish or a snack. It is a Tasty, delicious, and also nutritious meal that is popular throughout India. The best option for lunch box recipes. The chutney we prefer often to go with rajma paratha is tomato onion chutney.
Step by step procedure to make Rajma Paratha
Soak the rajma overnight with enough water. Drain the water completely, and take it in a pressure cooker with water two cm above the bean. Pressure cook for six to seven whistles.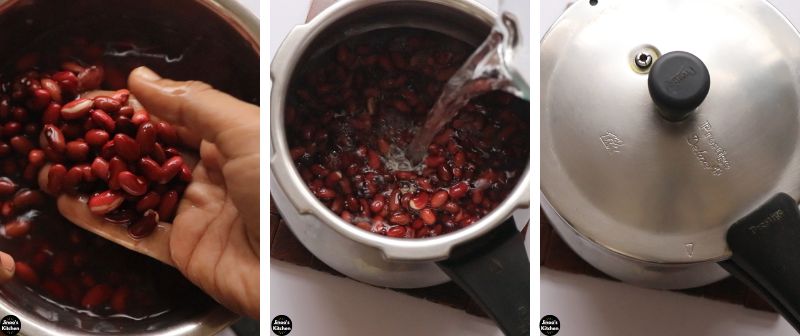 While the rajma is getting cooked let's prepare the dough. In another bowl, take wheat flour, salt, and cumin seeds.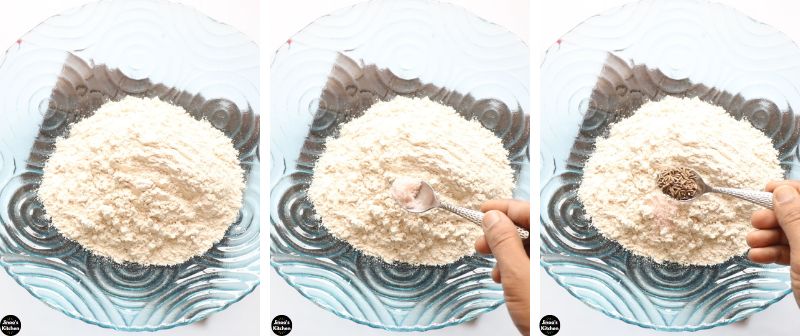 Add water a little at a time and mixed together do a dough. grease it oil all over.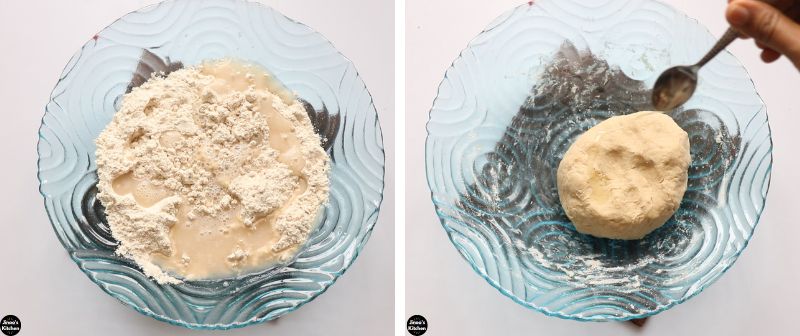 Make sure the dough is soft. Close and let it rest for 15 to 20 minutes or until use.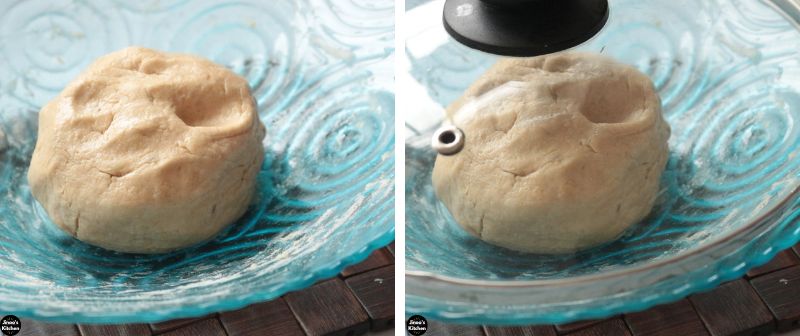 Open the cooker once the pressure settles. Drain the rajma and check to see if it is properly cooked and easily Mashable. Mash the rajma well and keep it ready.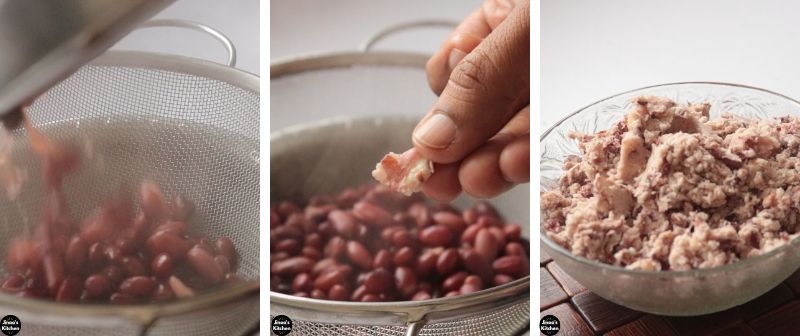 In a pan heat oil and fry chopped garlic chopped ginger and chopped green chilies until it is slightly roasted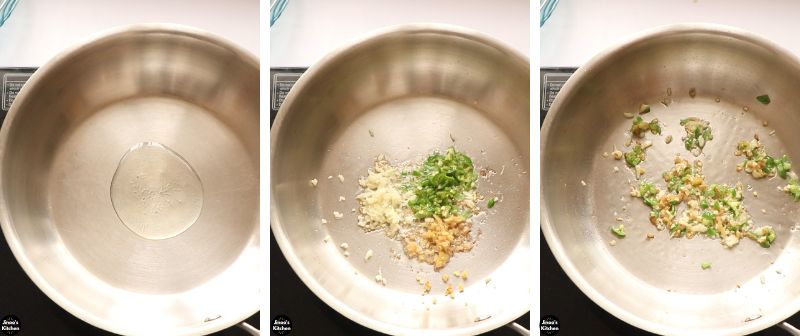 Add onions and fry until it turns slightly brown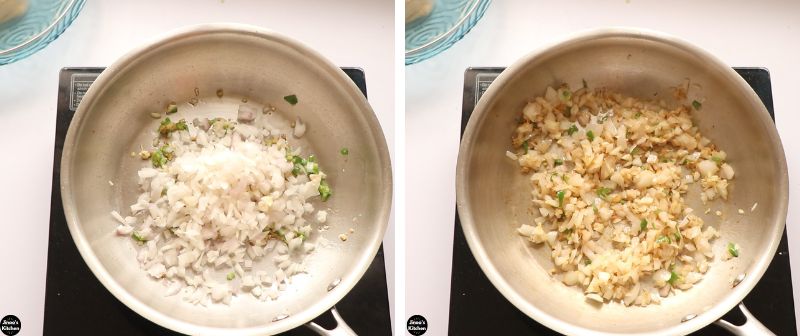 Add the prepared and mashed rajma to the ban along with all these spice powders. Turmeric powder, chili powder, coriander powder and garam masala is added. mix well and finally add chopped coriander leaves and mix again.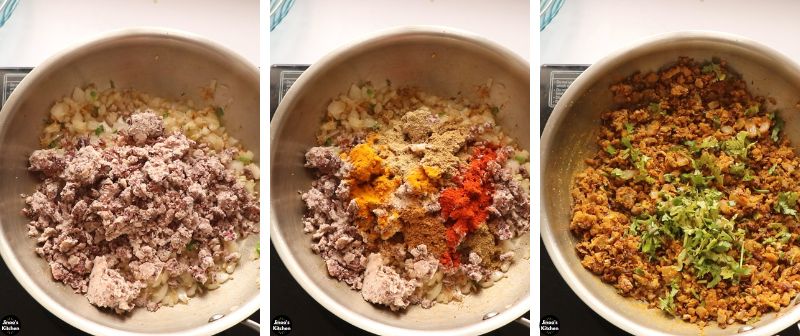 Pinch a lemon-sized ball out of the dough and flatten it to a small circle. Put in two tablespoon off rajma filling in the center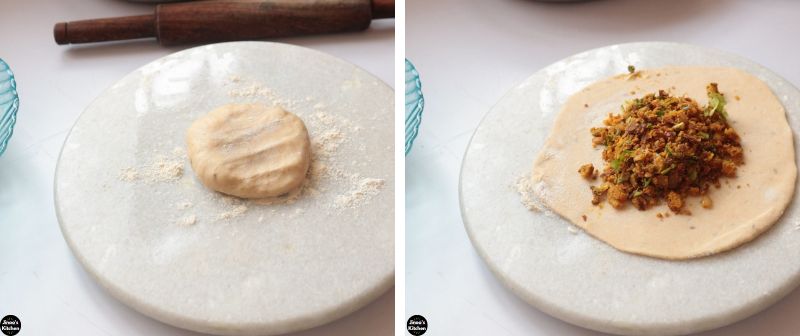 Close the dough from the sides to the center. Dust it and flatten again gently to a circle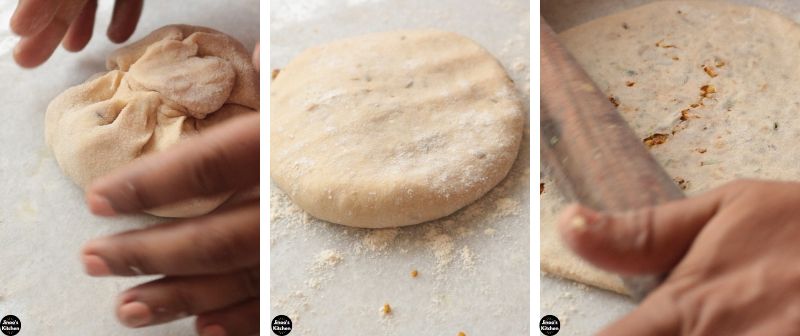 Cook the rajma paratha on a hot griddle on a medium flame. Turn sides and cook until both the sides are golden brown and crisp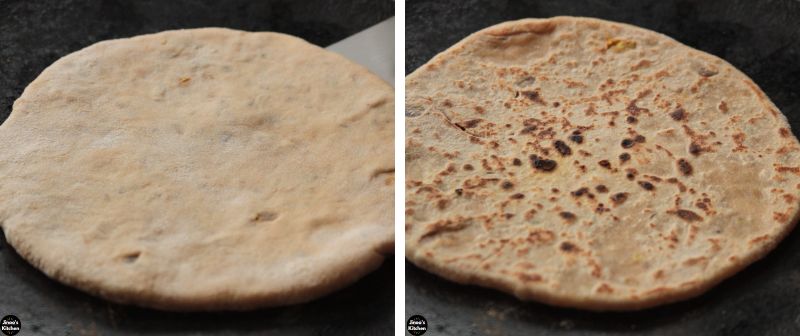 Apply ghee or oil once both sides are cooked.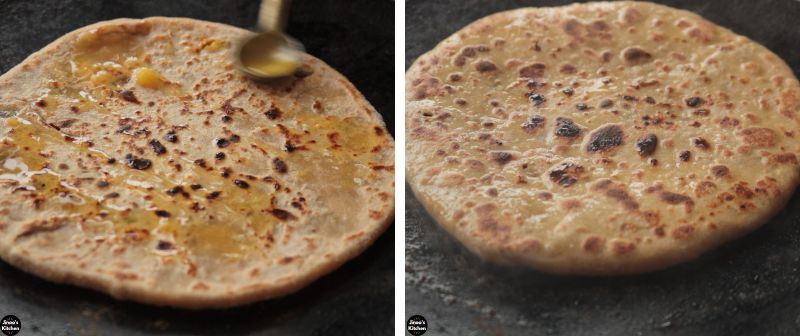 Delicious rajma paratha is ready to be served with raita or chutney of your choice.
Rajma paratha recipe
Rajma paratha
Ingredients
1/2

cup

rajma

soaked overnight

1.5

cups

wheat flour

1/2

tsp

salt

1/2

tsp

cumin seeds

1

tsp

oil

1/2

inch

ginger

chopped finely

2

cloves

garlic

chopped finely

1

no

green chilli

chopped finely

1

large

onion

chopped

1/4

tsp

salt

1/8

tsp

turmeric powder

1/4

tsp

chilli powder

1/4

tsp

coriander powder

1/8

tsp

garam masala

1/4

tsp

amchur powder

1/8

tsp

cumin powder

1/8

cup

chopped coriander leaves

oil or ghee

for cooking parathas
Instructions
Pressure cook the soaked rajma with enough water to 6-7 whistles.

Open drain the excess water and costly grind the cooked rajma

Make a dough with wheat flower salt and cumin seeds.

Grease it with oil and keep it aside for 15 to 20 minutes or until use

In a pan heat oil and add chopped ginger garlic and green chili and fry until aromatic

Add chopped onions and shy until the onions turns slightly brown

When the onions are fried add the coarsely ground rajma along with all the spice powders and salt

Fry the mixture for a couple of minutes and lastly add chopped coriander leaves and mix well

Pinch a ball out of the dough and flatten it to a thin disk.

fill 2 tablespoons of rajma stuffing in the center of the disk

Close the edges to the centre and seal it thoroughly

Dust the dough and flatten it again gently to a disk

Heat a tawa griddle and cook the prepared paratha until both sides are golden brown and crisp

Cook on a medium flame and add ghee or oil to the paratha once it's done
Video
Preparing Rajma to avoid gas
Rajma, like other beans and legumes, contains a complex sugar that is difficult to digest. When these sugars are not digested properly, they can ferment in the gut and cause gas, and bloating.
However, there are several ways to reduce the gas caused by rajma:
Soak the rajma overnight: Soaking the beans overnight can help reduce the complex sugar content and make them easier to digest.
Cook the rajma thoroughly: Properly cooking the beans can also help break down the complex sugars and reduce their gas-producing effects.
Use Cumin seeds, asafoetida, and Garlic in the dish which will help subside the discomfort.