Diwali Kashayam /Medicine | Deepavali Kashayam recipe | Postpartum kashayam
Diwali Kashayam /Medicine | Deepavali Kashayam recipe with step by step pictorial and video recipe.
"Happy

Diwali

" 
After all the sweets and desserts we had for diwali, it is essential to take care of our health to eliminate toxins and cleanse the colon and to stay away from cough, cold and respiratory problems that arise due to inhaling smoke from the crackers. It is as important to keep ourselves clean inside as much as we take care of being good in our outer appearance.
This simple kashayam or home made medicinal drink to treat cold, cough and to clean the colon after the festival. Some may suffer from cough due to infection caused by the cracker smoke. Some may be affected with indigestion having too much sweets and oily foods during festival seasons. To avoid all these, on the night of Diwali or the very next day, it is important to have this medicinal drink to keep ourselves healthy and safe.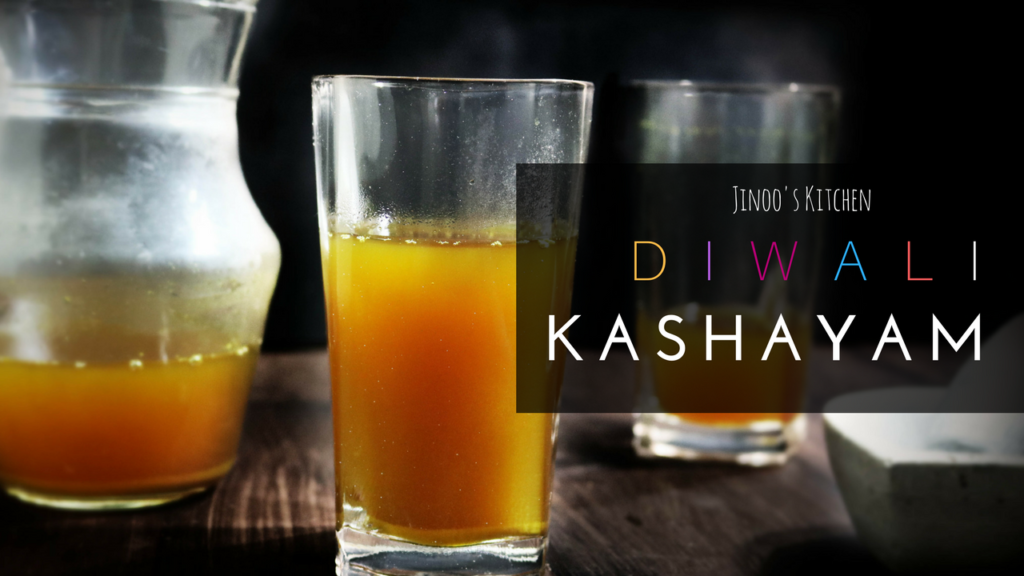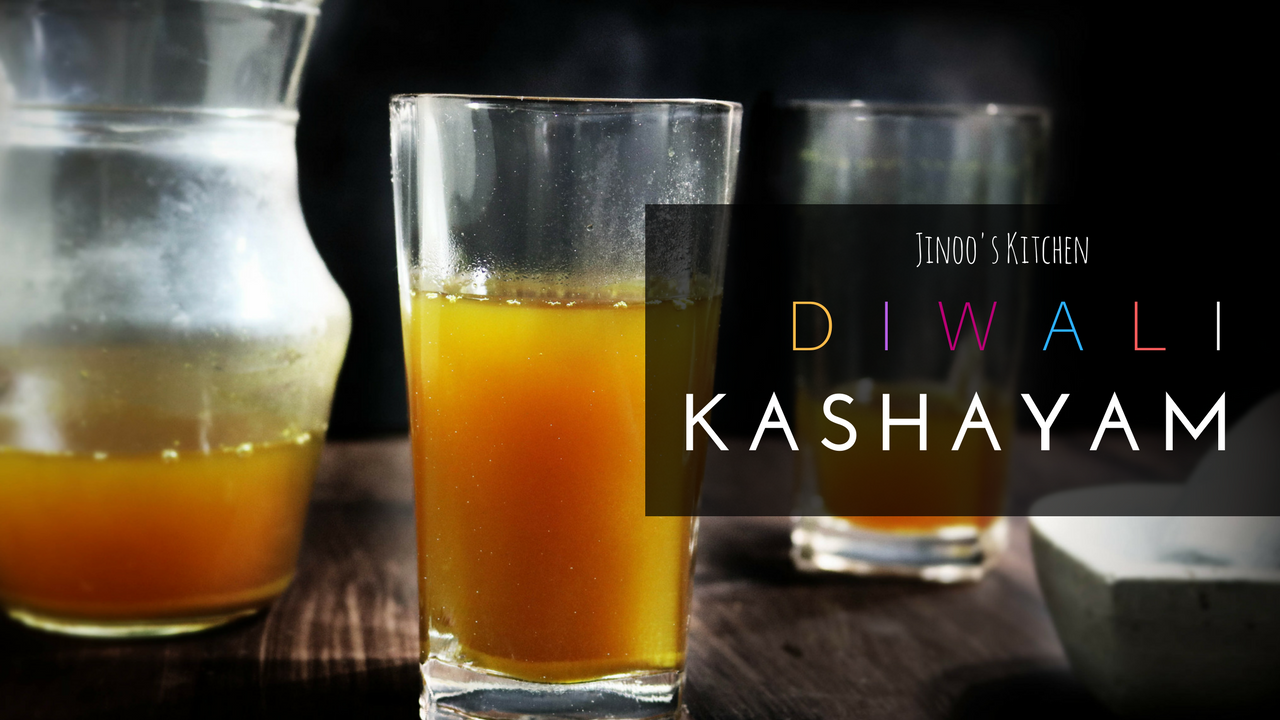 This is one of the best postpartum recipe / Postpartum medicine given after delivery for easier digestion and to have healthy appetite while feeding. Good to have this kashayam every other day while feeding baby.
Diwali Kashayam /Medicine video recipe
Deepavali Kashayam recipe
diwali kashayam
Ingredients
1

tsp

cumin seeds

1

tsp

coriander seeds

1/8

tsp

fenugreek seeds

1

tsp

peppercorns

1

tsp

fennel seeds

1

inch

cinnamon

2

pods

cardamom green

1

tsp

dry ginger

1

tsp

carom seeds/ajwain

5

cups

water

2-3

tbsp

honey or more per taste

1

tsp

turmeric powder
Instructions
heat pan, Dry roast cumin seeds, coriander seeds, fenugreek seeds, peppercorns, fennel seeds, cinnamon, cardamom, dry ginger, carom seeds.

Fry until aromatic or until slightly roasted.

Now add water 5 cups and turmeric powder. mix well and

let it boil and reduce to 1 cup in medium flame.

strain it.

once its warm enough to drink, add honey and serve
Diwali Kashayam – Pictorial directions
heat pan, Dry roast cumin seeds, coriander seeds, fenugreek seeds, peppercorns, fennel seeds, cinnamon, cardamom, dry ginger, carom seeds.
Fry until aromatic or until slightly roasted. should not get burnt
crush it coarsely
Now add water 5 cups. 
further add turmeric powder to the water and mix well
Add fresh tulsi leaves to this
Mix well
let it boil and reduce to 1 cup in medium flame. takes time.Just stir in between
strain it
once its warm enough to drink, add honey and serve