Murungakeerai ??!! Soup??!! "Ewww" 🙁 this is what is the reaction of most of the audience. Trust me, this soup recipe is alternate veggie version for aatukaal soup. 🙂 simple, easy, very very healthy and tasty one. Most suggested for Pregnant women and Diabetic patients. Having it daily is too good for health.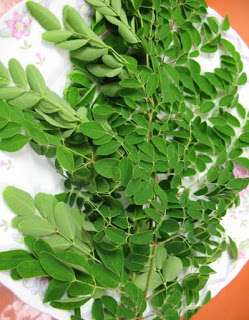 Can be prepared in 20 min.
Ingredients (for 1 cup soup):
Onion – 1 no
Tomato (medium sized) – 1 no
Garlic – 2 nos
curry leaves
Corriander seeds – 1 tsp
Cumin seeds – 1 tsp
Green chilli – 1 no
Drumstick leaves (with stem) – 1 cup
Salt
Pepper – As per taste
Chop : Onion, tomato, garlic, curry leaves, green chilli, drumstick leaves
If u need 1 cup of soup, u need 3 cups water 1:3 is the ratio.
Add all the above said ingredients except Pepper to 3 cups water in a vessel. Let it boil for 15 min in medium flame. Smash it in between so that essence of all ingredients gets well together.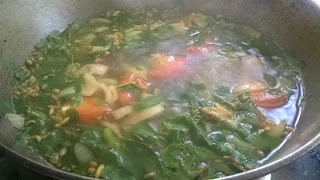 After 15 min, add little pepper and boil for 5 more min.
Switch off and filter it to bowl. Server hot.