Palak Pakora ~ Spinach fritters
Palak pakora or spinach fritters is baby palak leaves dipped in pakora/bajji batter and deep fried till crispy and golden brown. Easy and healthy tea time snacks especially for kiddos who dont eat greens.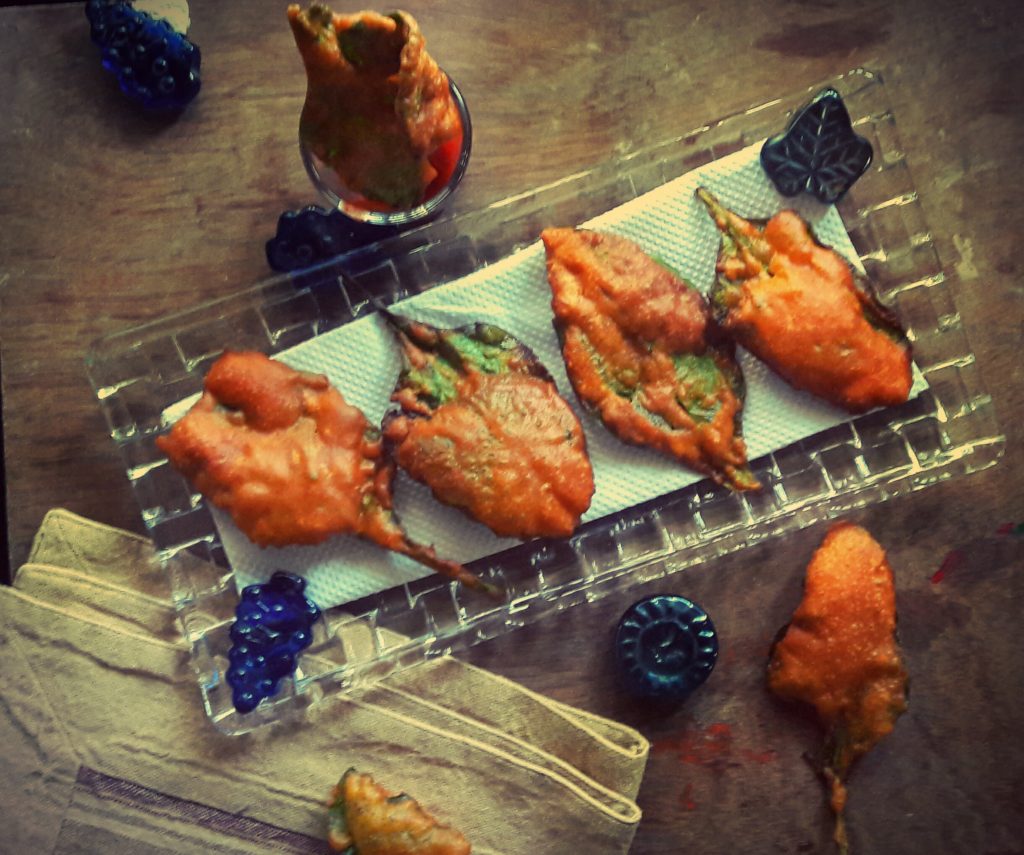 Palak Pakora ~ Spinach fritters Pictorial Directions:
Pick fresh neat (untorn) baby palak leaves. Wash them gently.
Heat water in a bowl with 1/4 tsp salt to a warm temperature. Just warm and never hot. You should be able to put your fingers in and take out without saying ouch. ☺
Put in washed leaves in the water and let it sit for just 1/2 minute. Not more than that. It will become soft if kept for too long..if water is hot also the leaves will turn soft.
Ok i heard you, then why do we need to blanch? Because, leaves will get torn when dipped in batter if not blanched.
Take a bowl, put in bajji mix and add water to make it thick batter.
Drop the leaves one by one and coat them with batter on both sides GENTLY. there are lot of chances for leaves to get torn. So be gentle.
Meanwhile, Heat oil and drop the leaves dipped in batter. Again gently flip on both sides and let it cook in medium flame until it turns crispy and dark brown.
Repeat the process for all the leaves and serve hot with chilli sauce.
Palak Pakora ~ Spinach fritters Recipe:
Palak Pakora ~ Spinach fritters
Ingredients
6-8

Baby

Palak leaves

4

Tbsp

Bajji bonda mix

Oil

For frying
Instructions
Wash and clean palak leaves. Blanch them in warm water with salt for half a minute.

Dip those leaves one by one in thick batter (made with instant bajji bonda mix and water).

Deep fry in hot oil on both sides until golden brown.