Garlic coconut pickle – postpartum recipes indian
Postpartum recipes indian – Garlic coconut pickle is one of bestest of all the post partum recipes i have tried. The strong aroma of fried coconut and fried garlic with the goodness of gingely oil works wonder for new moms. Garlic is known for its medicinal properties especially for lactation. Each ingredient in this recipe is for a reason and it is the most suggested home made medicinal recipe for post partum period.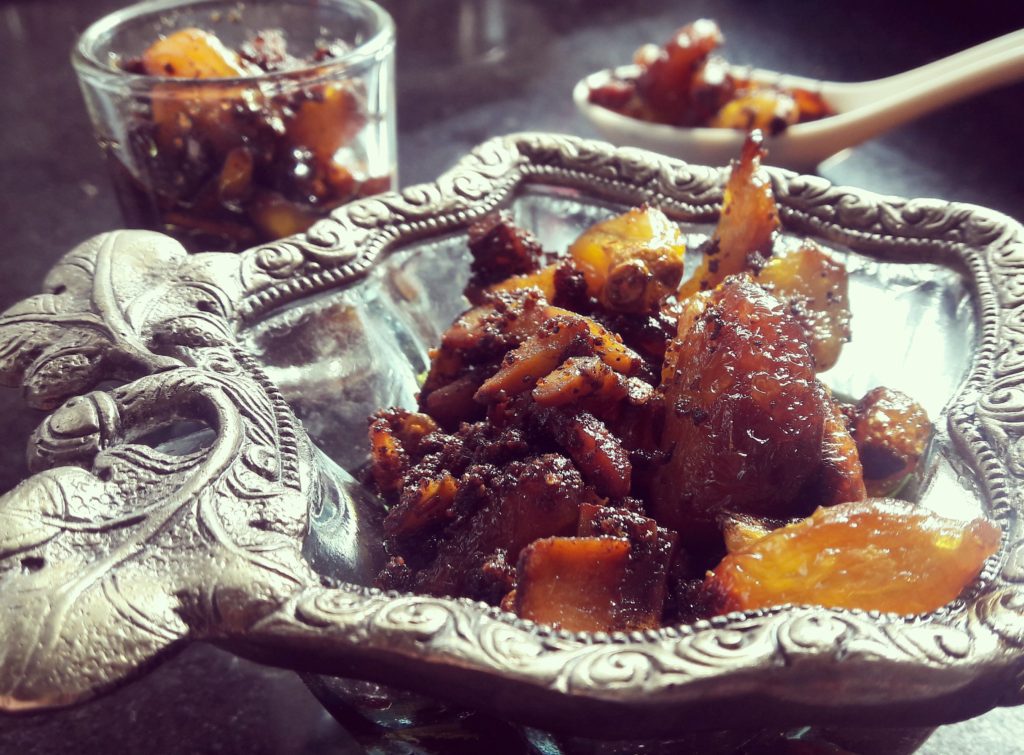 Ingredients and benefits: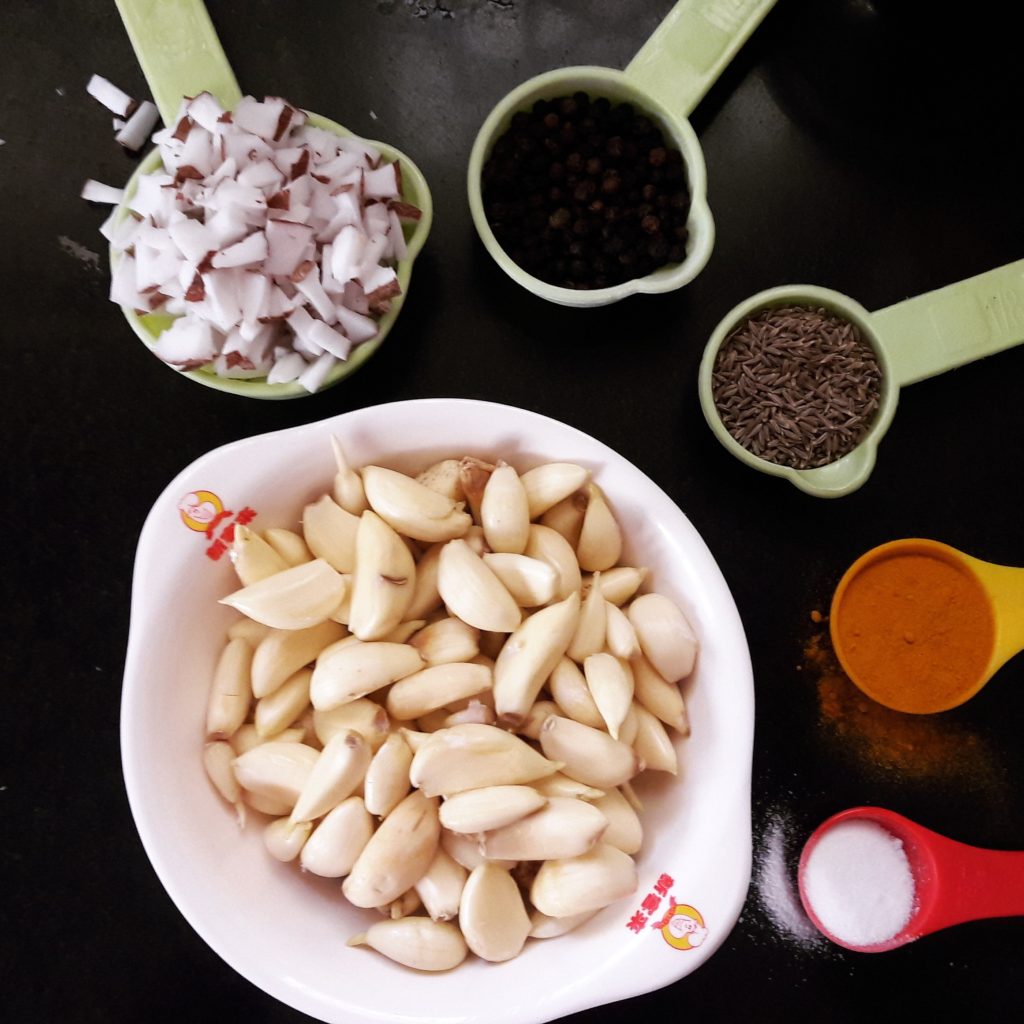 Garlic helps in lactation and cuts through gastric problem.
Load of Turmeric in this recipe helps in healing inner wounds after delivery.
Gingely oil used is to subside the heat caused by garlic.
Coconut also helps in milk production and also acts as a immune booster.
In general of all the spice, Peppercorns is beneficial as it does not cause any harm to that delicate stomach after delivery. Generally, we avoid using green chillies for atleast 2 to 3 weeks.
Cumin is a wonderful spice helping in digestion.
Garlic coconut pickle recipe – postpartum recipes indian
Yields 500 mg pickle
Peel 2 cups Garlic. Generally we use smaller variety with tiny cloves. But it is tedious to peel them, so if you dont have time go for larger cloves. Peeling is easier with the garlic peeler. Happens in minutes and hassle free. Fingers dont get smelling garlicky.

Thinly slice coconut pieces. We need 1/2 heapful cup of it.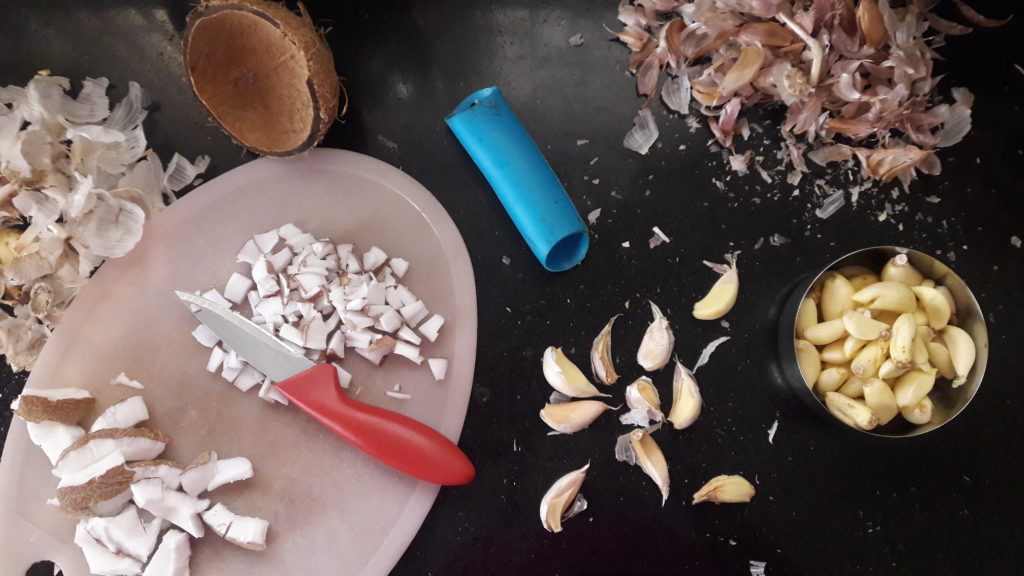 Grind 1/4 cup peppercorns, 1 tbsp turmeric, 1/8 cup cumin seeds and salt to a fine powder.
Take a large wide plate, put in those garlic and coconut along with ground masala powder. Sprinkle water to make a paste to evenly coat on all garlic. Initially it looks like it is not coated properly on garlic. Never mind!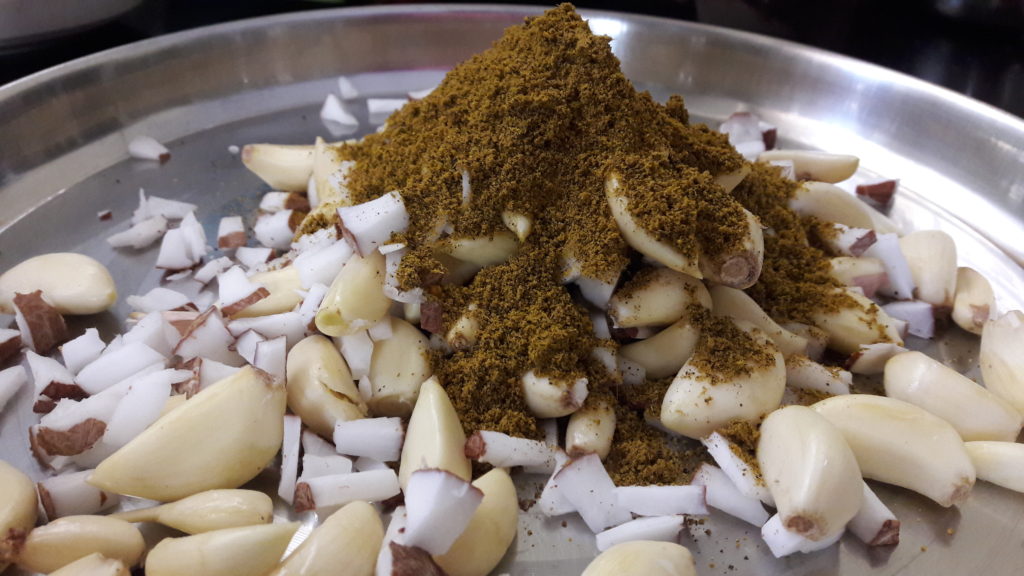 Marinate and put it under sun for 3 to 4 hrs a day for minimum a day or if possible 2 days. Every 30 mins, Toss the plate so that masala is coated on all garlic pieces.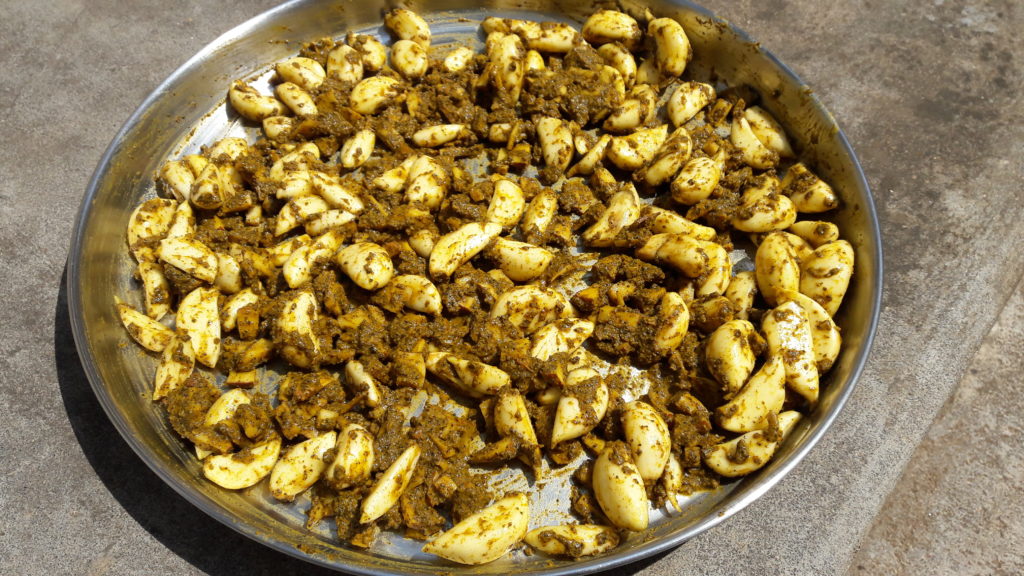 Heat  1/4 cup gingely oil, when it is warm, add the garlic mixture and fry it in simmer until roasted. It turns golden on all sides. Stir inbetween.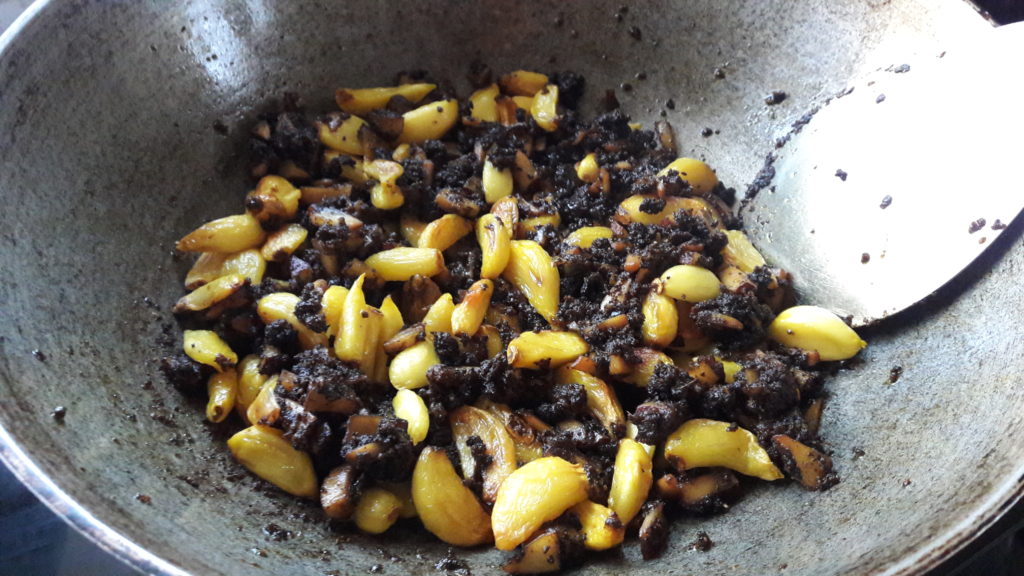 Now heat 1 cup gingely oil again until lukewarm. Pour it onto the fried garlic until immersed. Let it cool completely before storing it.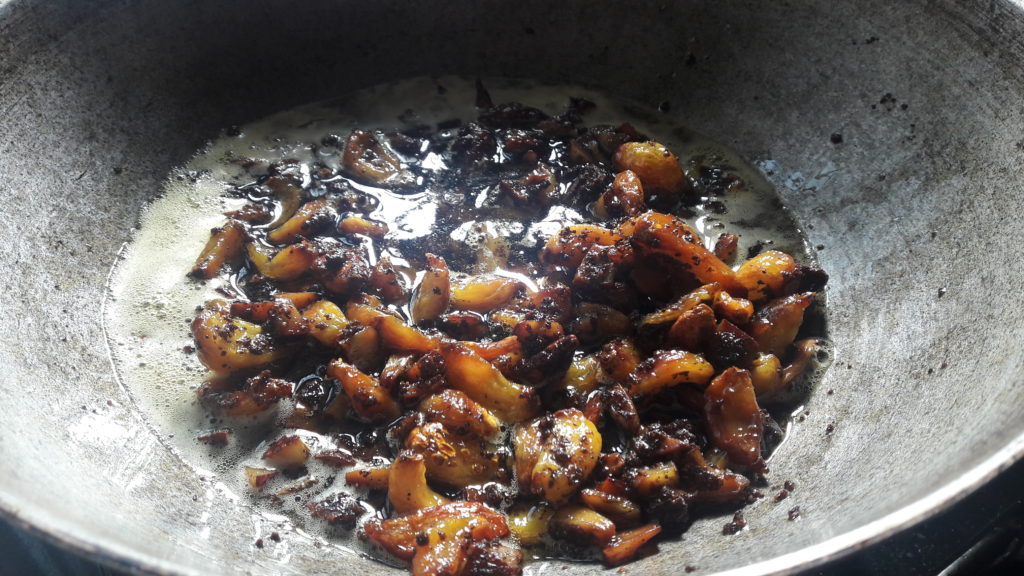 Can be stored for a month if used properly. Use clean dry spoon while serving.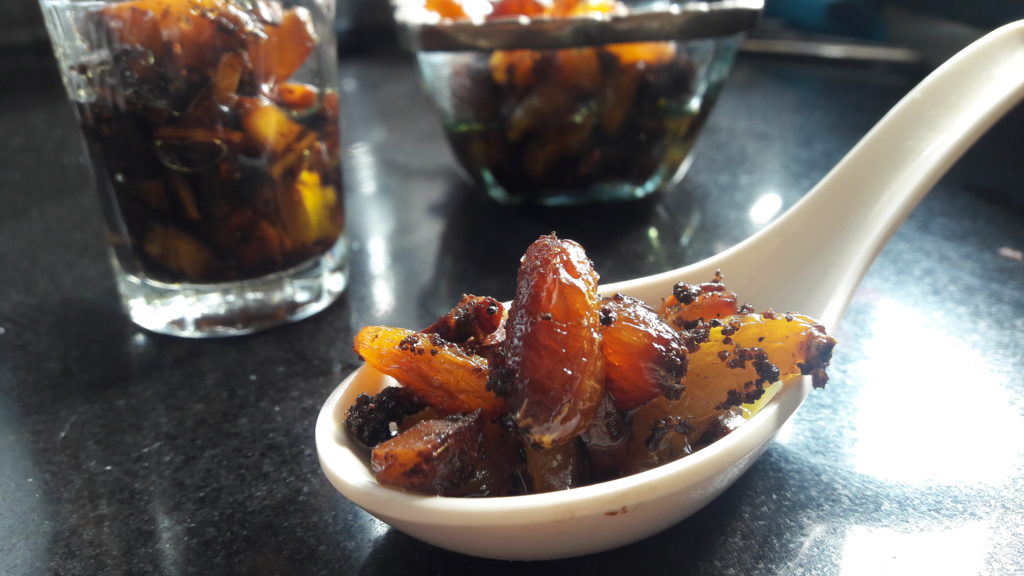 Garlic Coconut pickle
Ingredients
2

Cups

Garlic cloves

1 cup 240 ml

1/2

Cup

Coconut thinly sliced

1

Tbsp

Turmeric powder

1/4

Cup

Peppercorns

1/8

Cup

Cumin seeds

Salt to taste

250

ml

Gingely oil
Instructions
Grind peppercorns, cumin, turmeric and salt to a fine powder

Mix garlic, coconut and ground powder with little water until well combined.

Sun dry it for 3 to 4 hrs

Heat 1/4 cup oil, put in garlic mixture and dry in simmer until roasted

Heat remaining oil until luke warm and add it to the garlic pickle.

Cool down completely and store in a glass or ceramic jar