It is Festive season and I ve been thinking on an occasion to cook a quick sweet recipe..and tried this one and it turned out really Yum…..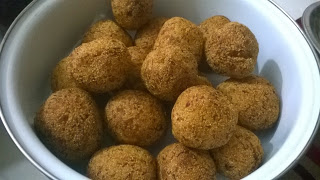 you need riped bananas..any variety..4-5 nos
cut it into pieces and smash it in a bowl , add coconut thuruval to it and jiggery (as per your taste). Mix well without lumps. add a pinch of salt and then sooji (required amount) almost 2 cups for 5 medium sized bananas. now make it to thick dough. let it not be running or very tight. add sooji little by little to adjust this consistency. make small sized balls out of it and keep it aside
Heat oil in a pan, we are going to deep fry it. so add oil till the balls u make sinks. once oil is hot, keep it in simmer and put the balls into the oil and deep fry until golden brown. Make sure to keep it in simmer else ul end up cooking just outside. keep rolling once in a while to cook on all sides as like u cook any other fritters.
Tada..! Banana Fritters ready !!!
Find below step by step procedures: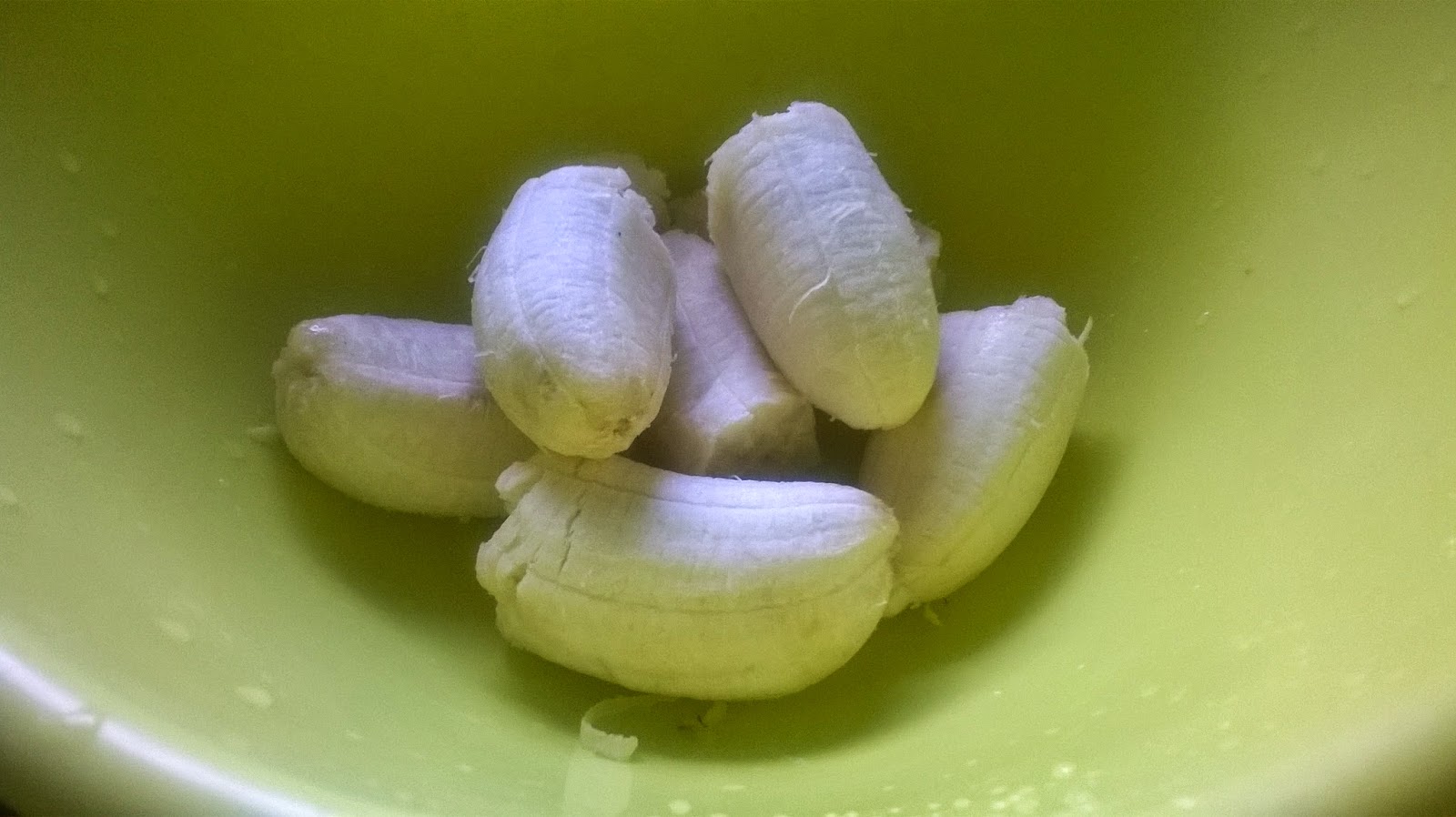 Riped bananas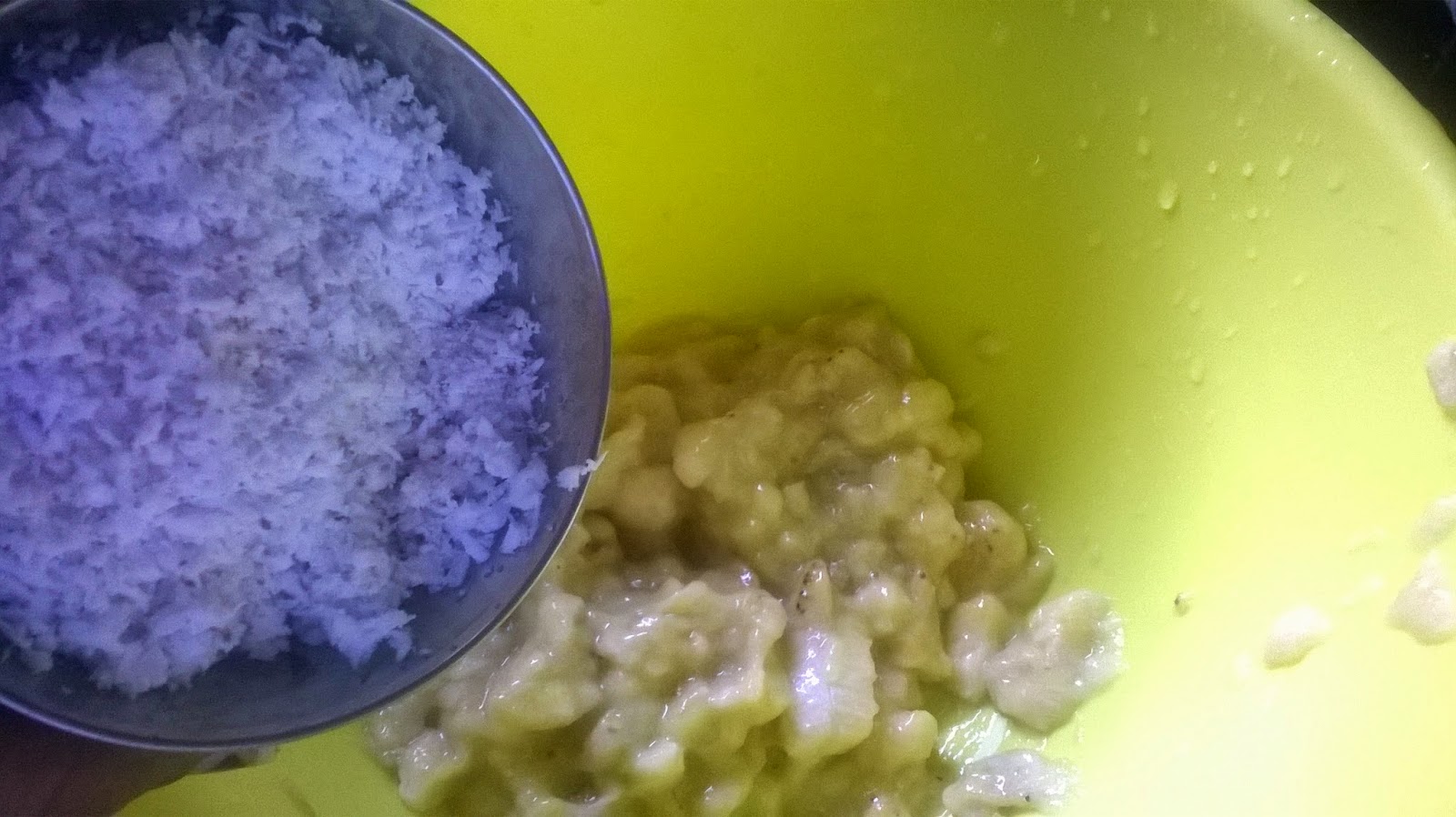 smash the bananas and add coconut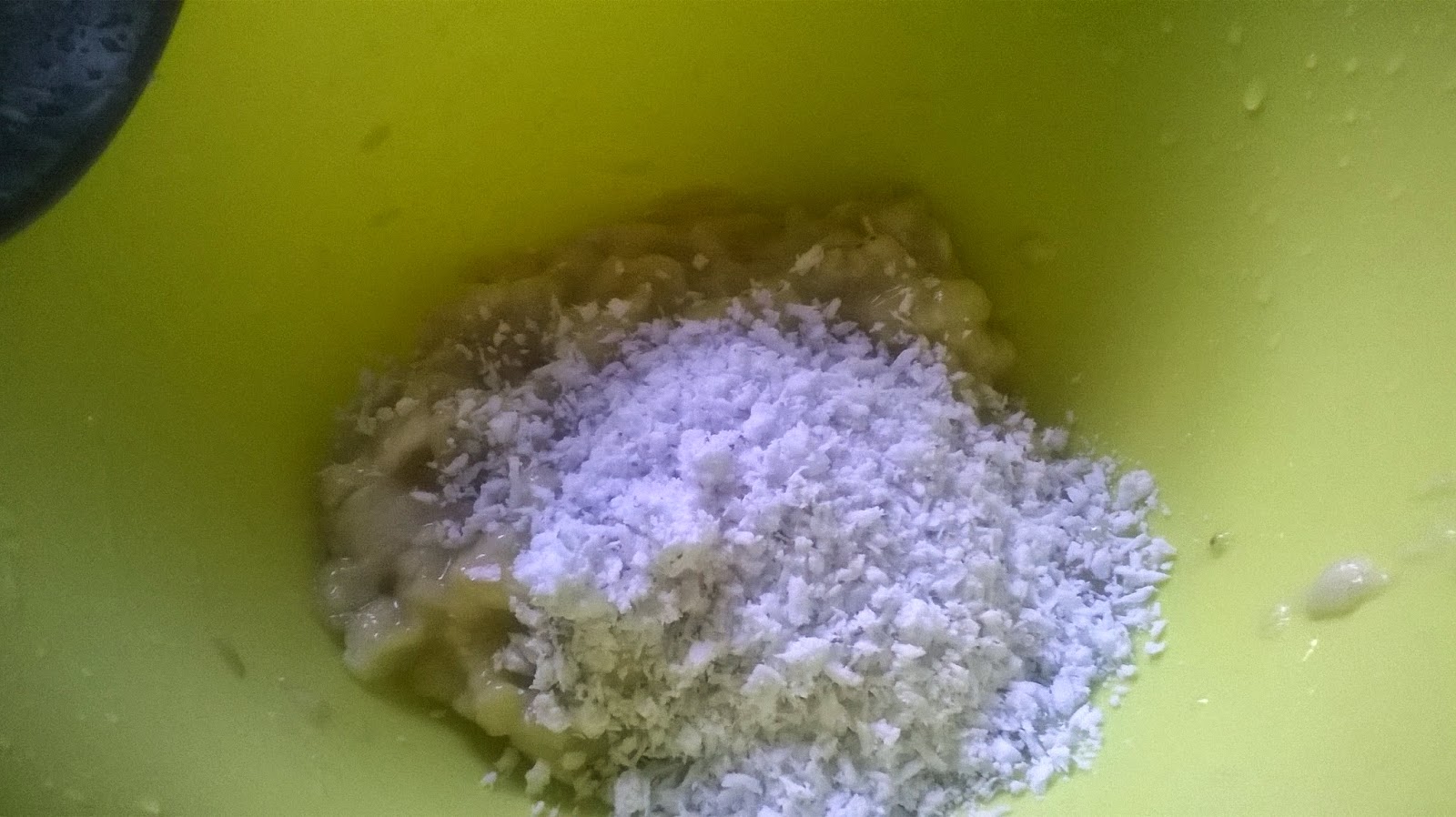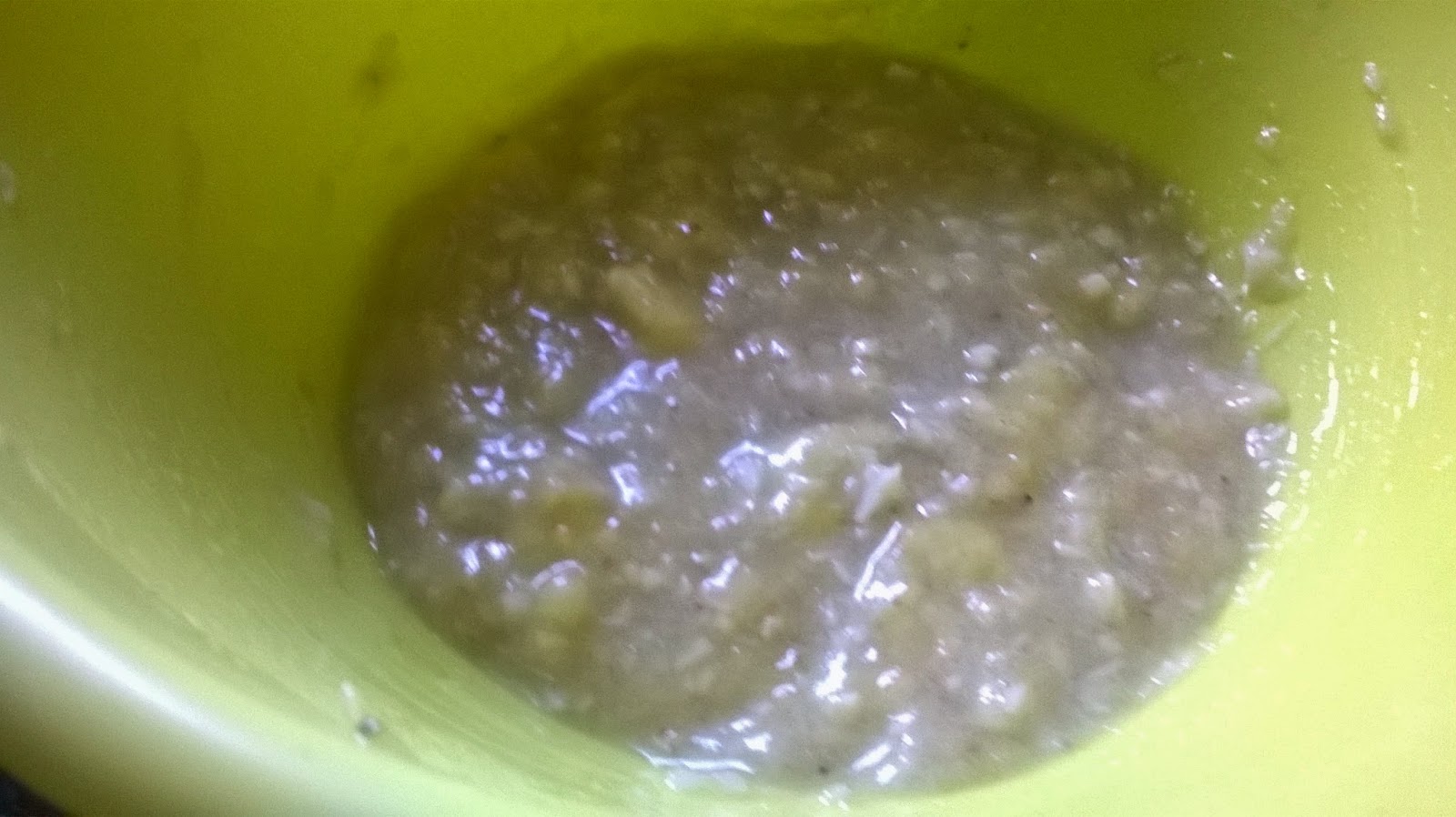 Add jiggery/Sugar syrup and mix well. water comes out. Do not add water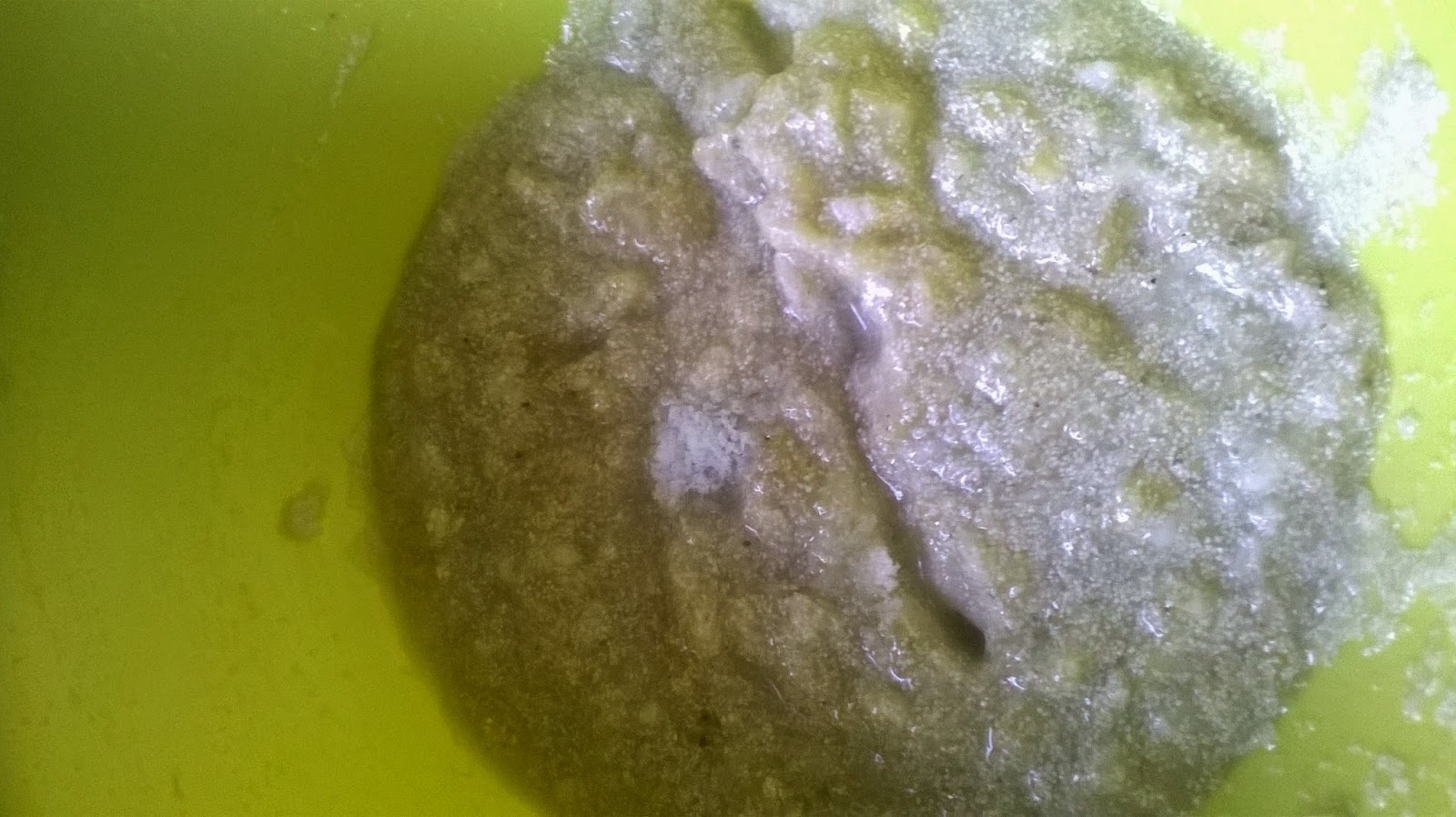 Add sooji and salt and mx well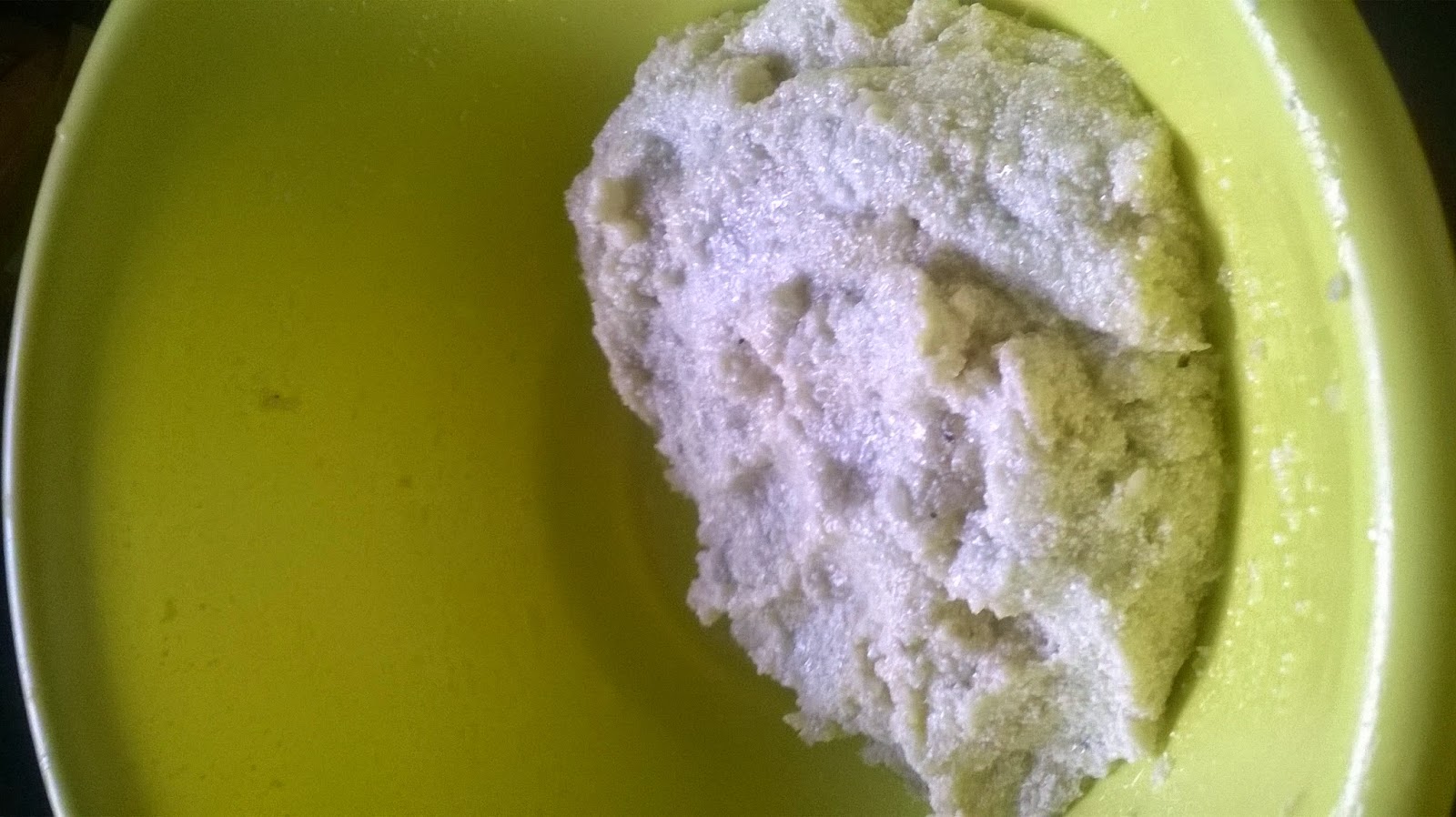 Add extra sooji rava if required to make dough to this consistency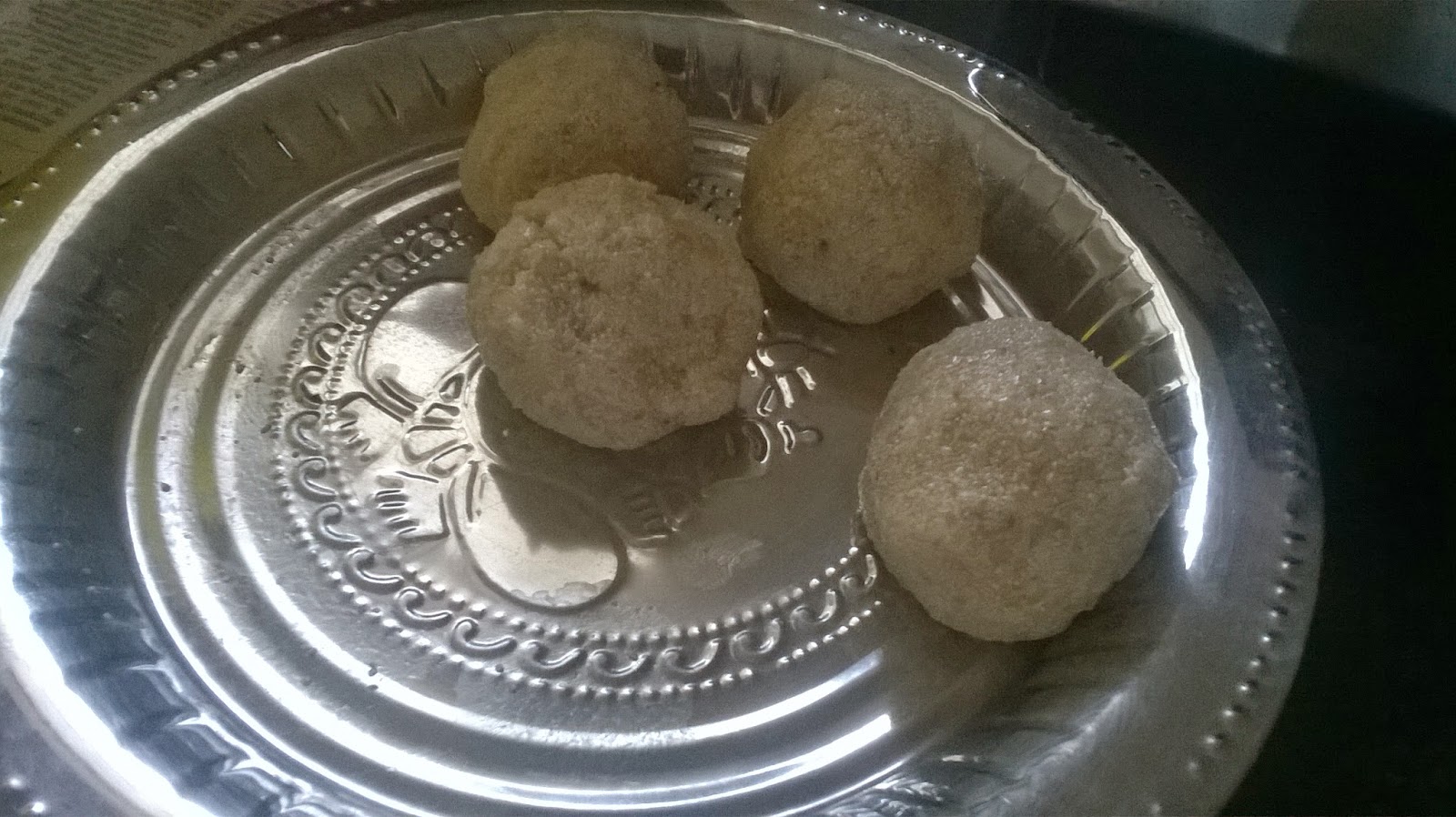 Make balls of it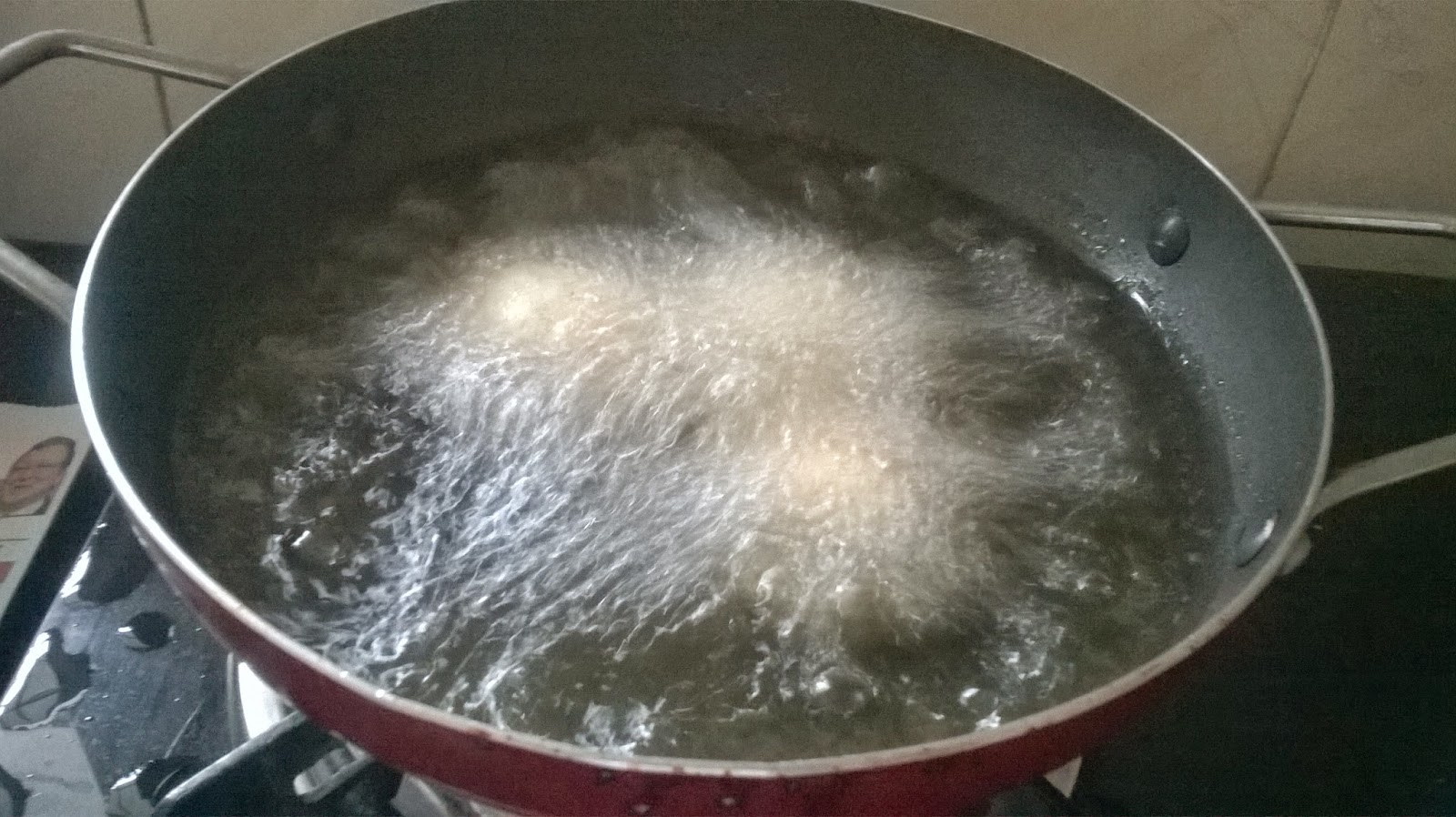 Deep fry in oil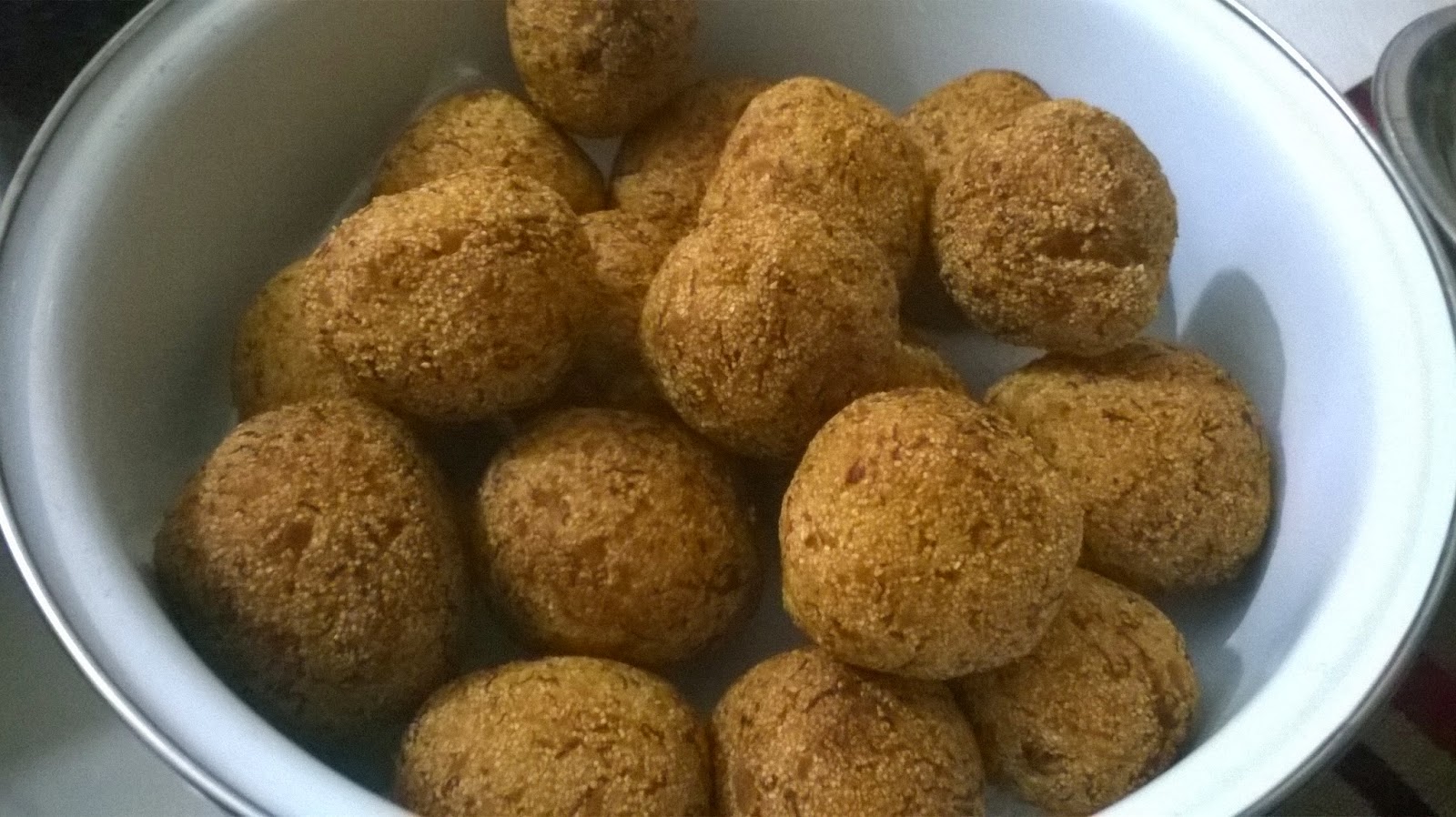 Banana fitters ready