Chettinad chicken curry recipe – South Indian chicken curry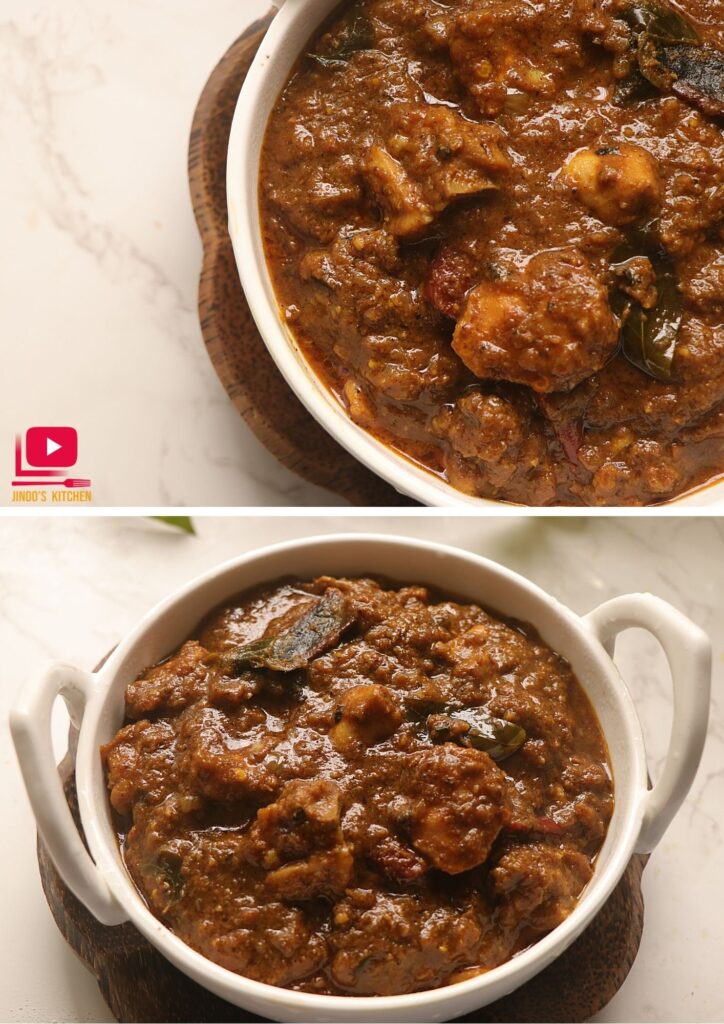 Chettinad chicken curry recipe – South Indian chicken curry is packed with flavours. A set of spices well known for making any common dark chettinad dishes are freshly roasted and ground to make the base curry.
Question Block
How does Chettinad chicken taste?
Chicken Chettinad is one of the most popular dishes that originate in the Chettinad – South Indian region. Chettinad curries are generally dark brown in color having the spices contributing to the color and the hearty flavor.
How is Chettinad chicken made?
This delicious and fiery curry is prepared with freshly roasted masala with coconut and a series of spices. the curry is simmered to a lip smacking base and the chicken is cooked in this masala base.
What can chicken chettinad be had with?
Since this is in the curry consistency, Serve it with rice or Rotis.
Video recipe of Chettinad chicken masala:
Ingredients required for chicken Chettinad
To marinate

chicken / kg
salt to taste
tbsp ginger garlic paste

To roast and grind

1-inch cinnamon
2-3 no cloves
1 no star anise
1 tsp cumin seeds
1 tsp fennel seeds
3 tsp coriander seeds
1 tsp peppercorns
3 tbsp coconut

2 tbsp oil
2 sprig curry leaves
4-5 red chilies
1/2 cup small onions chopped/ 1 large onion
1/2 no tomato chopped
1/4 tsp turmeric powder
salt to taste
1/2 tsp chili powder
1 cup water
Learn How to make Chettinad chicken curry recipe
Before starting the curry, Marinate the chicken with salt and ginger garlic paste until use.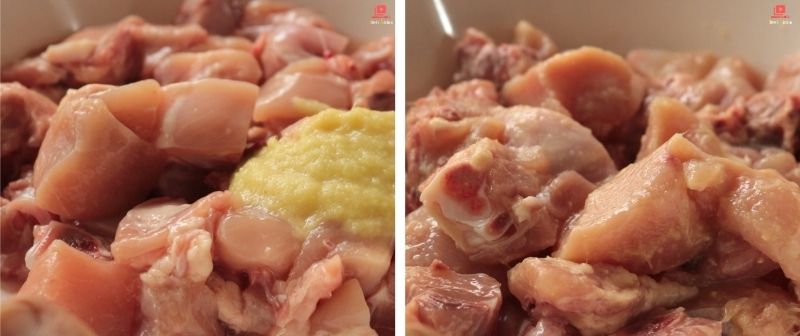 In a pan, dry roast cinnamon, cloves, star anise, cumin seeds, fennel seeds, peppercorns, and roast until fragrant and heated up. add the coconut and slightly heat it up. Need not roast the coconut.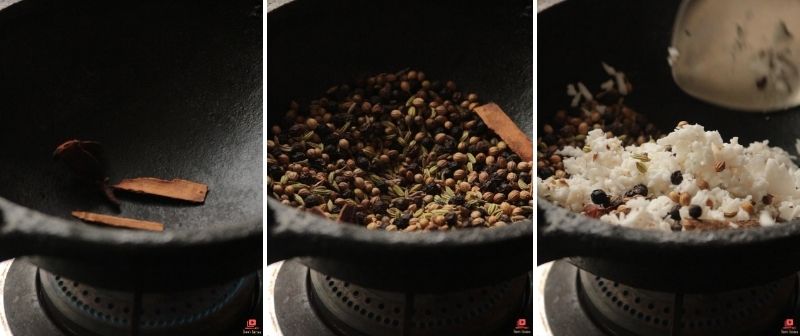 Take it out and grind it to a super fine paste. keep it aside until use.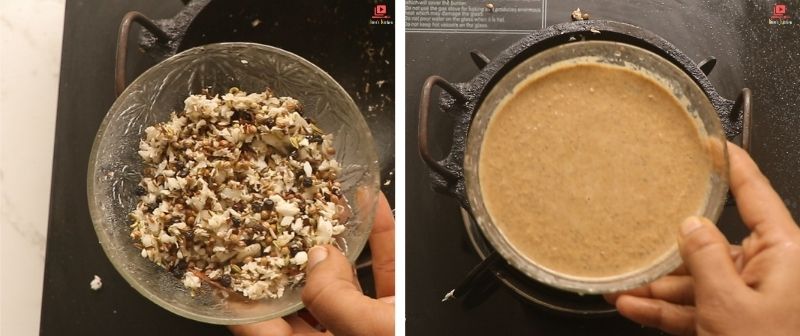 Heat oil in a pan and add curry leaves and red chilies. fry until crisp.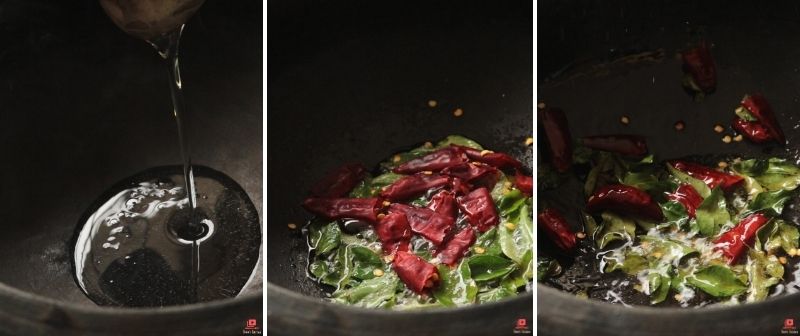 add small onions chopped or replace it with big onions. fry until color changes.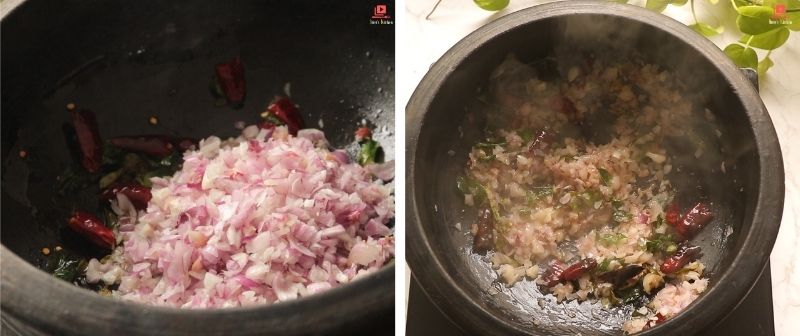 Add tomato chopped and fry for 1-2 minutes on high heat.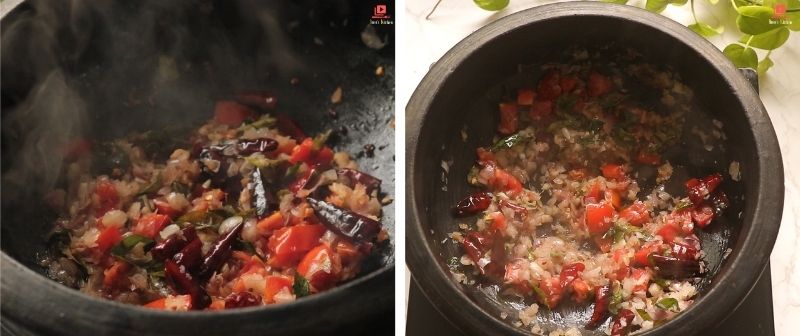 add the prepared masala and cook in low flame until the raw smell of masala goes off. the secret of any dish is to slow roast the masala until well cooked and it is when it leaves out oil.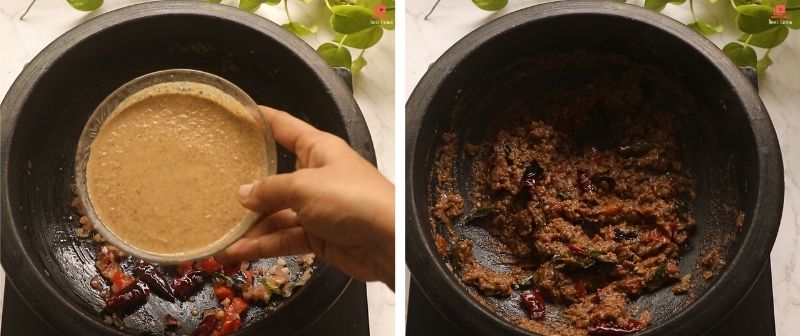 add salt, turmeric powder and mix well.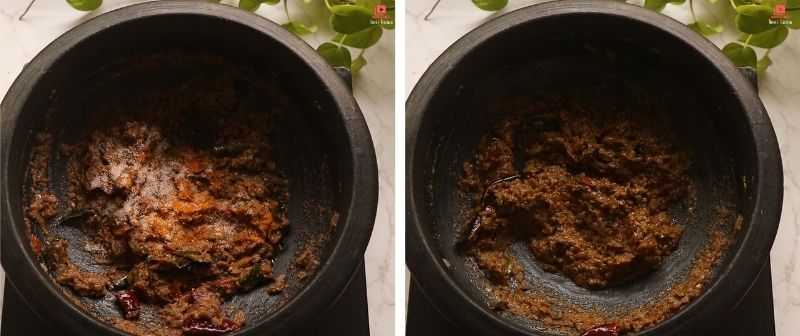 furthermore, add marinated chicken, chilli powder, fry for a couple of minutes.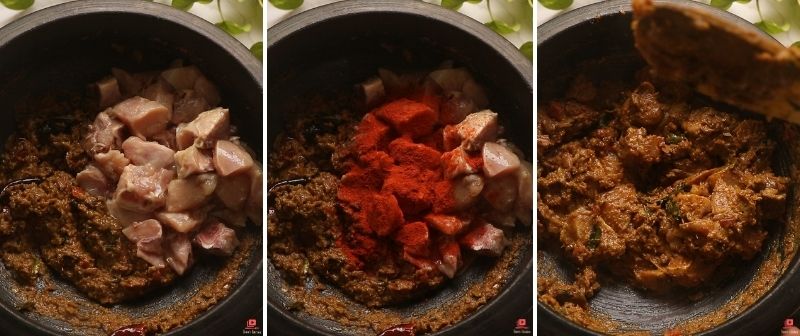 adjust salt if needed, add water and close and cook for 15 minutes on high heat. depending upon the chicken variety, this timing may differ. cook until chicken is soft. open and let it boil for few more minutes until you reach the consistency required.