Cutting chai recipe | masala tea recipe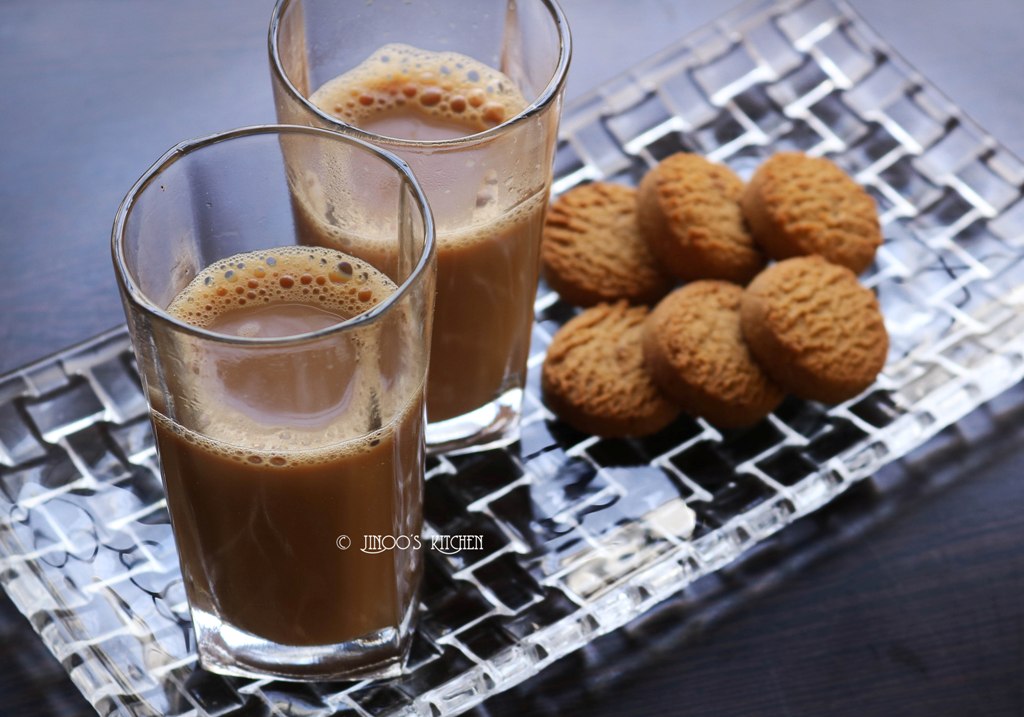 Cutting chai recipe | masala tea recipe with step by step photos and quick video recipe. what is cutting chai? cutting chai is very popular in mumbai, maharashtra and also in some parts of tamilnadu where the masala tea is served in glass and is strong. this masala tea is served little less than the full quantity. cutting is small portion and the strong masala chai served in small/half portion is cutting chai.
unlike the normal chai / masala tea, finally cutting chai is mixed to form lather and served in glasses. In tamilnadu, they say we should have it hot in a gulp. cutting chai will taste good with khari, khakra, bajji or simply any biscuits.
there are simply 3 kind of tea people prefer – thin, strong & milky.
Thin tea is with very little milk and mild tea flavour
Strong tea is with strong tea flavour again with half milk (1 cup water: 1/2 cup milk)
milky tea/ thick tea /paal tea is made fully with milk without adding water.
this recipe is the second one which almost all prefer in south India. but my usual tea will have 1.25 cups water and 0.75 cups milk while making for 2 and the tea will be strong. based on the milk thickness, adjust the quantity.
One trick to adjust the milk quantity is adding milk slowly while it changes colour. stop when it is dark brown. the more pale it is the more milky taste it will be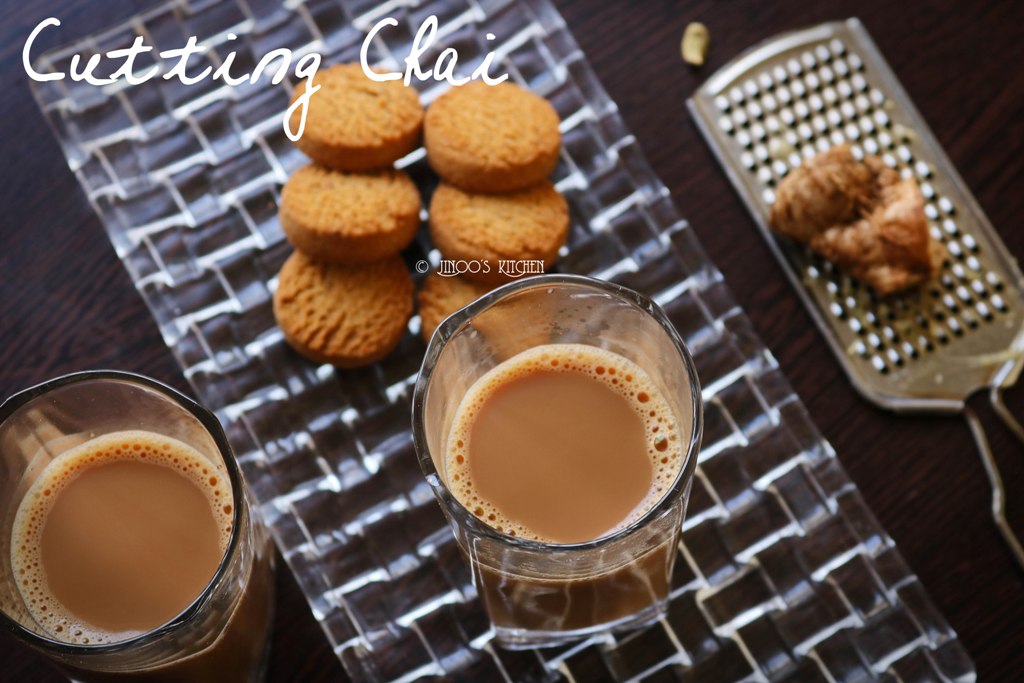 quick video of Cutting chai recipe | masala tea recipe:
stepwise pics of making Cutting chai recipe | masala tea recipe:
measure 1 cup water and pour into a tea pan/sauce pot and add grated ginger and peeled cardamom. dont crush the ginger instead grate them. If your crushing cardamom then add it at last after adding milk else the flavour will disappear. just peel the cardamom and add if adding at the very beginning.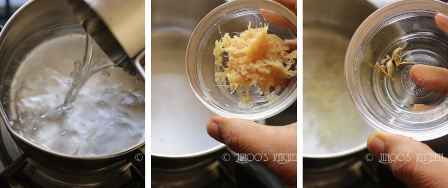 add 1.5 tsp of tea powder. let it boil for whoel 2 minutes until it gets concentrated and flavour of ginger seeps through water.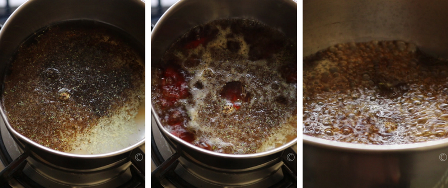 add 1/2 cup milk and wait for the first rise. when it rises, immediately simmer the flame and mix it up well with a spoon.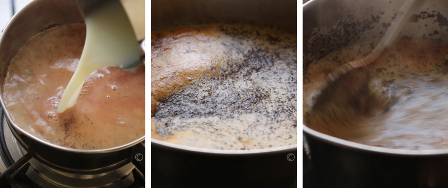 again in medium flame wait for the second rise. when it rises, put off the flame and swirl once. add sweetener of your choice in a mixing vessel. I have taken country sugar / nattu sarkarai. filter the tea through strainer.
I do sometimes add sugar to the tea itself but it takes more sugar to be added in that case. while if you add at last after filtering little lesser the quantity will be perfectly fine.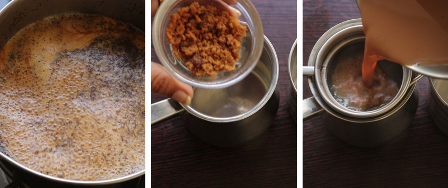 lastly, the important but overlooked step in making perfect chai is mixing it up till foamy. just couple of mixes, overdoing will reduce the heat. serve it in a glass half filled (cutting chai) / fully filled(masala chai).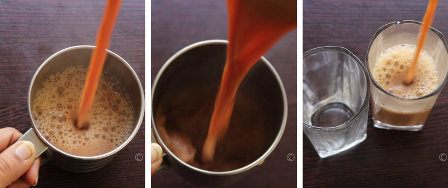 masala chai /cutting chai recipe
Ingredients
1

cup

water

1/2

cup

milk

1/2

tsp

grated ginger

2

pods

cardamom

1.5

tbsp

sugar

1.5

tsp

tea powder
Instructions
boil water with grated ginger, cardamom and tea dust.

let it boil for 2 minutes, then add milk

when it rises for first time, mix it up and put the flame to simmer immediately,.

again put the flame to medium and wait for it to rise again. put off and swirl once.

add sugar in a bowl and strain the tea to the bowl. mix it up well and serve hot.
Video