Kiscol Grands – Traditional Gramathu Virunthu with Dr. Chef Damu
Kiscol Grands – Traditional Gramathu Virunthu with Dr. Chef Damu – Get ready for the most traditional Gramathu Virunthu @ Kiscol grands hotel located near powerhouse, tatabad.
Whats happening there?
Do not visit expecting a north Indian cuisine, Do not visit expecting a very normal south Indian cuisine, If you love to experience a "typical" village style food which is NEVER available anywhere around these days, get ready to visit Kiscol grands.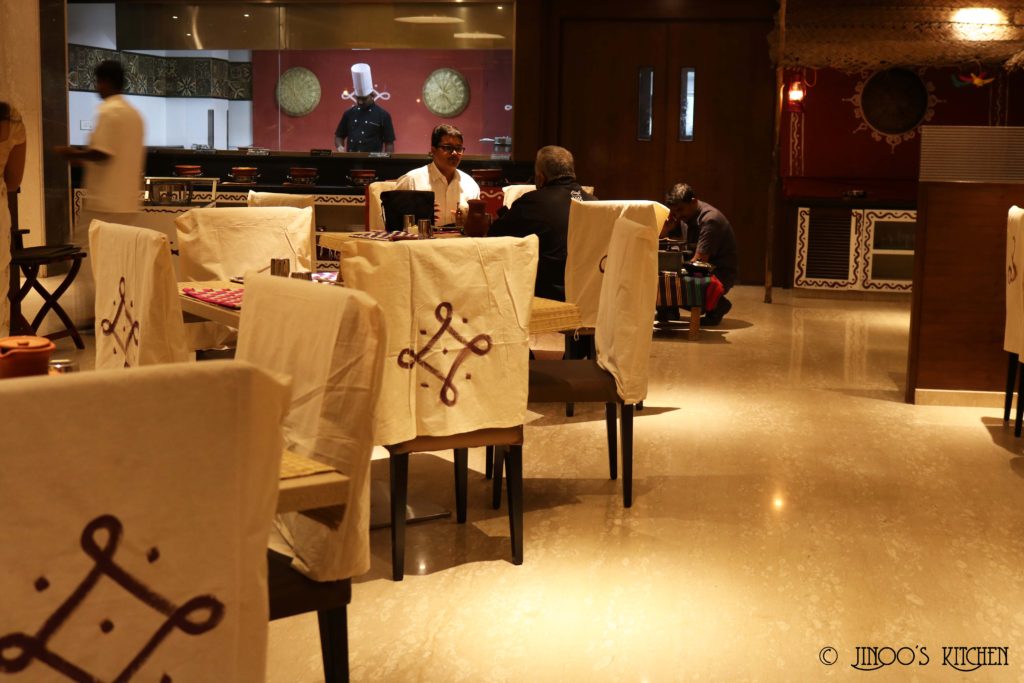 Whats so special?
Not only that, Kiscol in association with Dr. Chef Damu is inviting you all to their special "கிராமத்து விருந்து". Typical village style olden days cooking methodology. With very simple and healthy ingredients, the Kiscol chefs team cook under the guidance of Dr. Chef Damu. They use only mud pots for cooking, served in mud pots with style.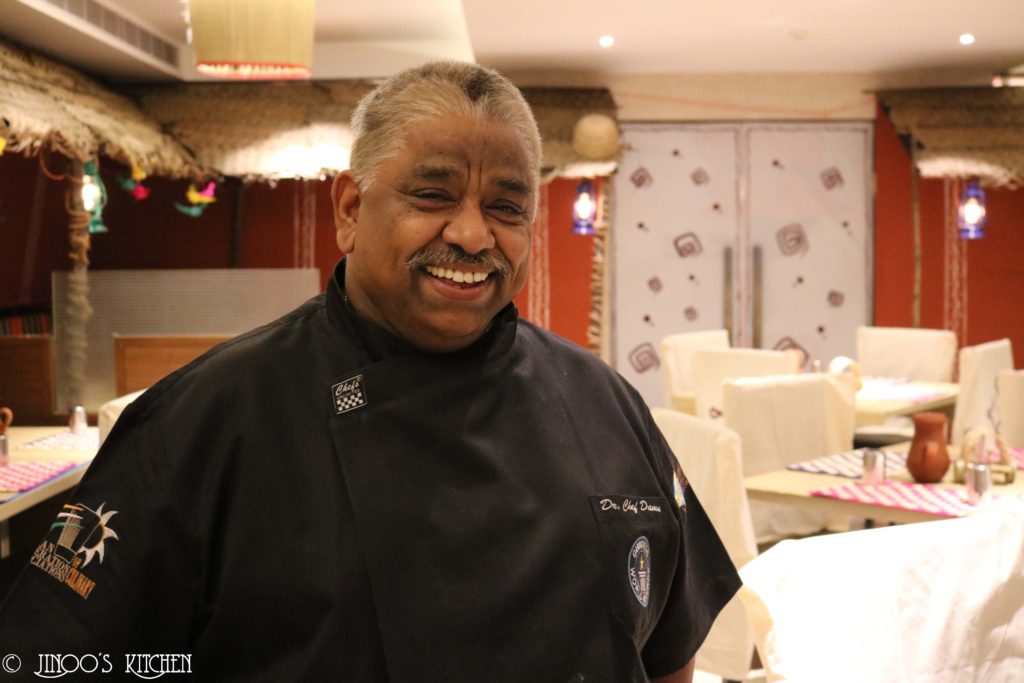 Why to visit there?
One thing i most loved is chef cooks Live for you. He cooks two special dishes from the buffet each day. Sneak in to get the Chefs Secret tips 😉 I managed to get few secret tips from him, which I will be letting you all know in upcoming recipe posts. I have uploaded the video posts of one of the recipe that he cooked yesterday. Not to boast but there is some magic in his hands, with just the simple ingredients and in mud pot, I bet myself if i could bring out the same taste.

Menus?
It is happening for 10 days till 19th November and the menu set is different for each day. Chef cooked nethili thithipu and poondu kulambu for us. Amazing it was as we were asked to taste it instant. I personally loved brinjal salna, vegetbale birinji and fish fry. not a fancy meal but a healthy and comforting village style menu that any foodie would love to learn and explore.
Tell about the Ambience?
The ambience, music is very much similar to make you feel a village atmosphere. Chef himself interacts with everyone and answers to your curiosity.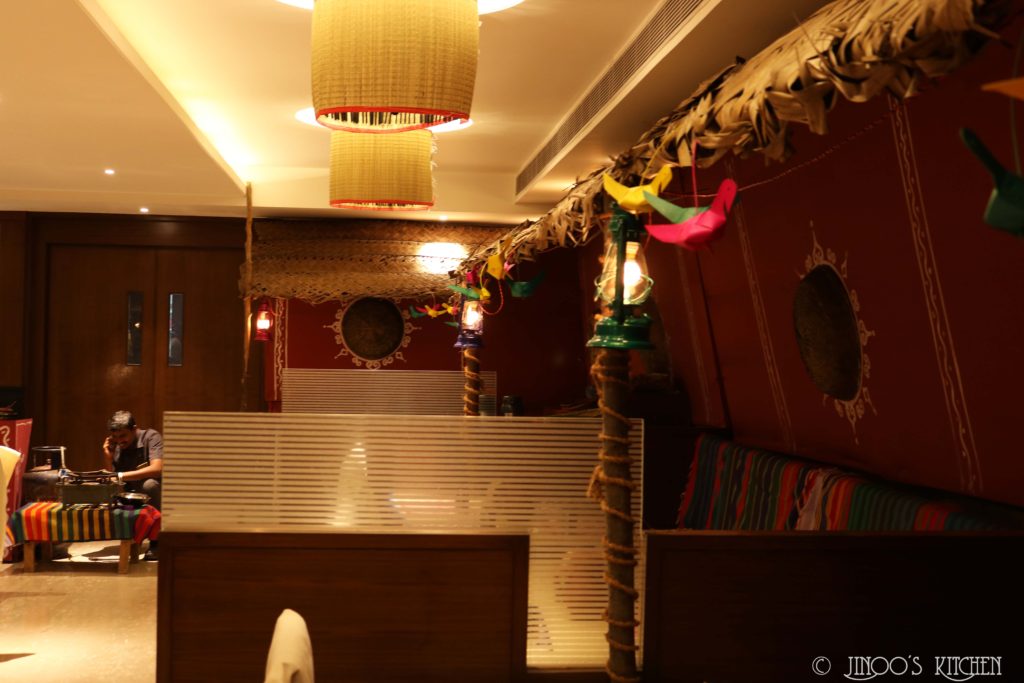 Well, Pricing?
Dinner Buffet @750/Net. They provide lunch buffet also.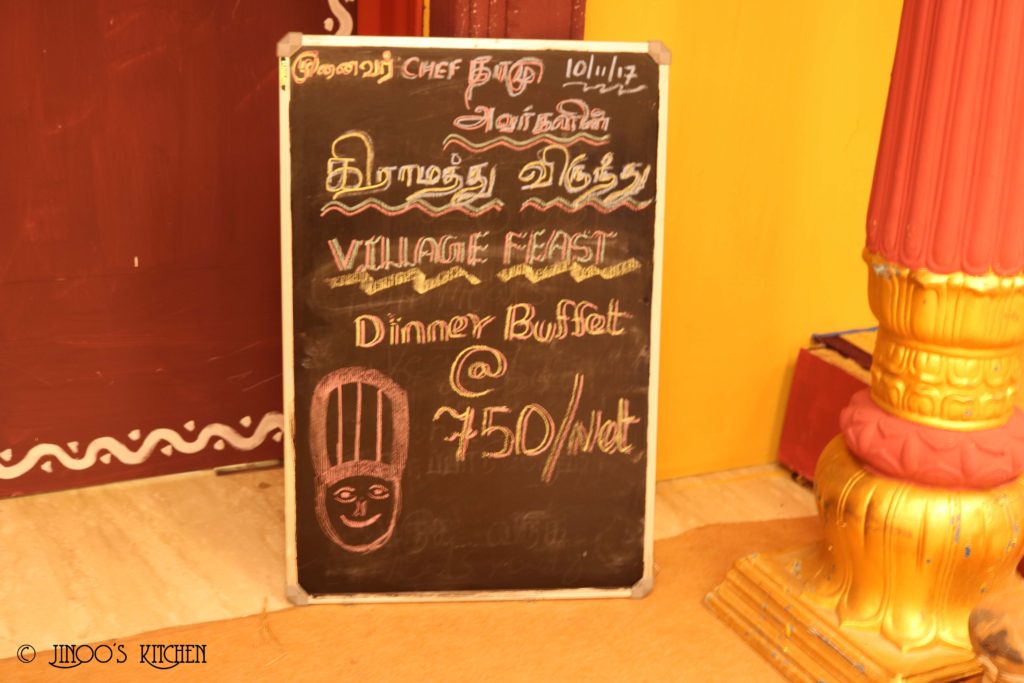 Kiscol grands Contact: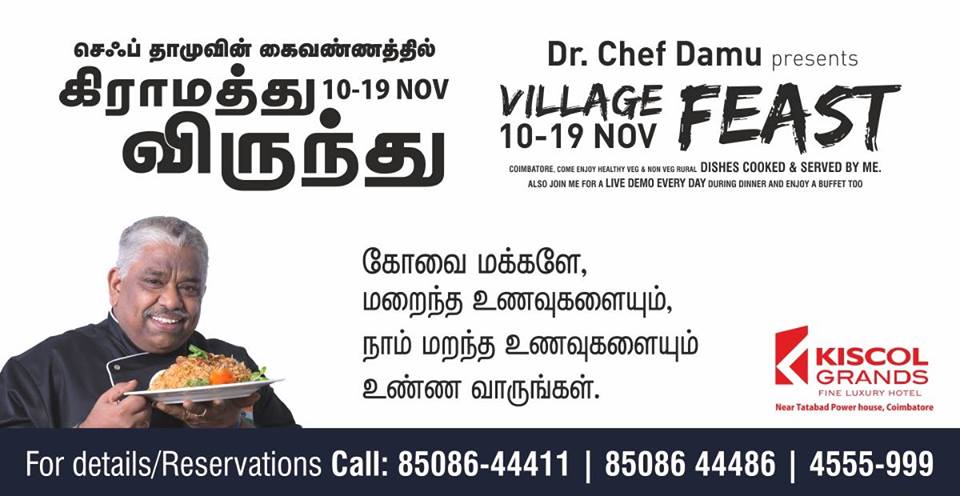 Few Photos clicked there –
Finally, Thank you Kiscol grands! For inviting me and giving me an opportunity to interact with Chef.