Maa Vilaku recipe | Maa vilakku maavu recipe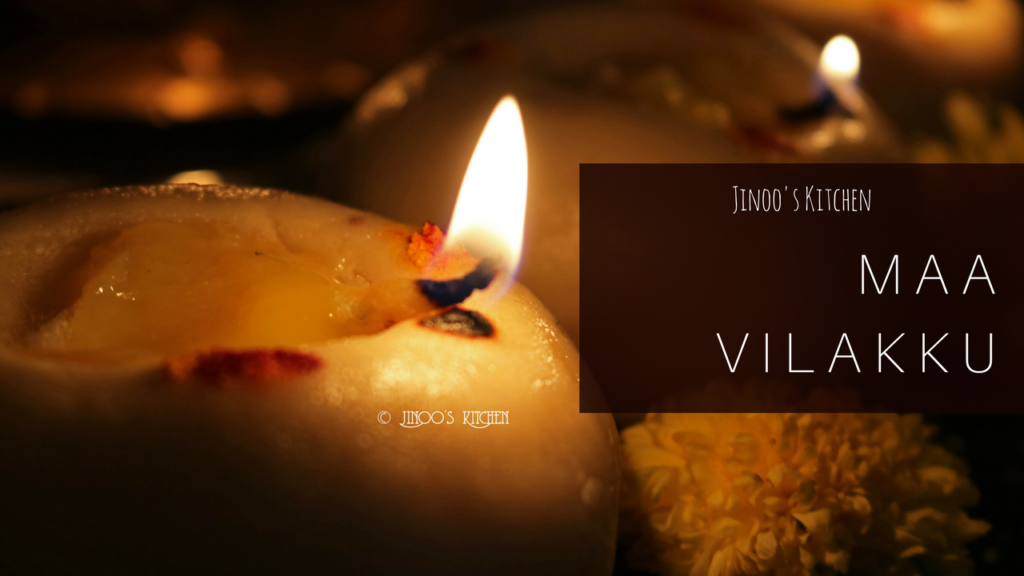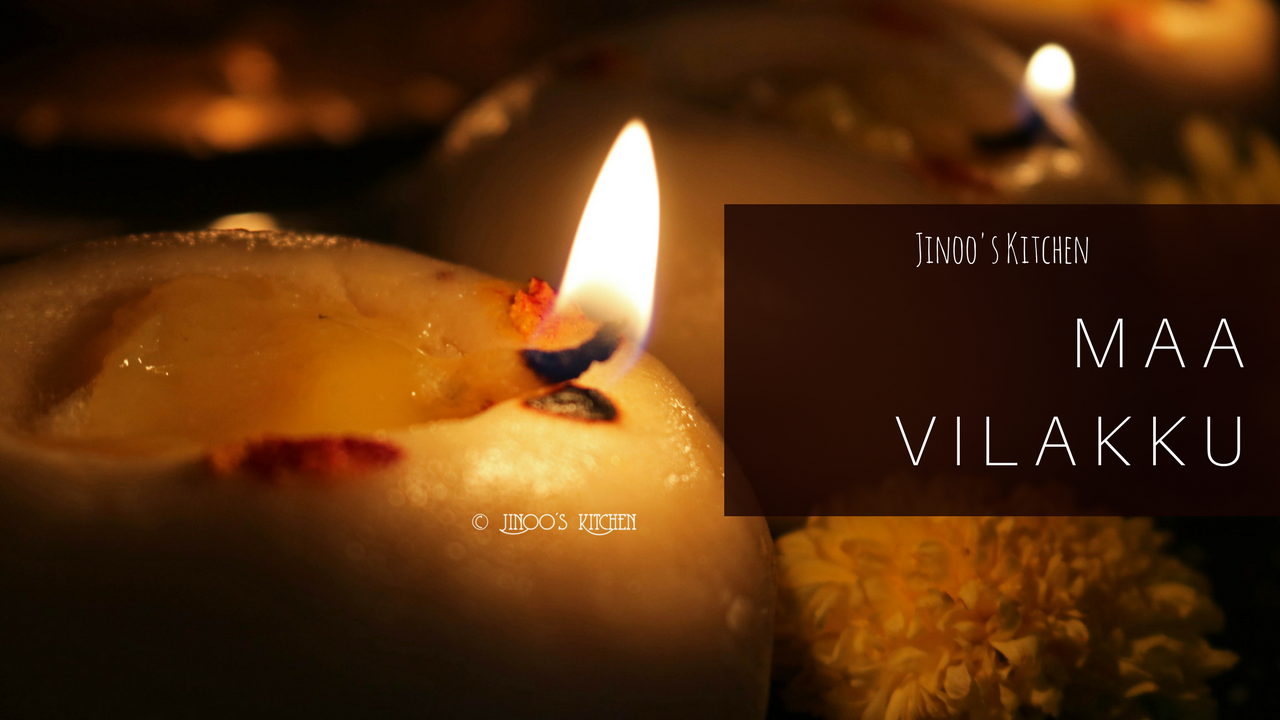 Maa Vilaku recipe | Maa vilakku maavu recipe is a sweet delish prepared as neivedyam/offering to god on special festive occasions. It is made with Raw rice and Jaggery. No cooking required for this recipe.
When i say Maavilaku i remember my grandma preparing it for the maariammam (Goddess) function celebrated in out home town. We had a custom of preparing vilaku and taking it all the way to the temple by walk to offer to goddess. 🙂 We will all be waiting to get it back after pooja to fight for it 😛 Fun it was. For everyone, Childhood days are most memorable holding tons of sweet memories isn't it?
How to make maa vilaku – quick video:
Maa vilaku pictorial directions
Soak Pacharisi/ Raw rice for an hour. Definitely not more than an hour.
Drain them completely and spread them on a clean cloth and let it air dry for 30 min.

It should not hold any water but should be little wet. We should be able to bread the rice easily that is when the moisture is retained.

Grind it to a fine powder, Sieve them.
Grind them again along with Jaggery and cardamom.

I have added jaggery as such. incase you feel it has dusts and has to be filtered. melt the jaggery with little water, strain and let it cool completely and add them when it is thick. Too much moisture will spoil the vilaku.

Take them in a bowl. It has enough moisture from jaggery and rice. So we need not add water. Just gather together to a smooth shaped ball. Heat from our hands will melt the jaggery and it will get smooth and soft without adding oil. If needed, Add ghee to gather them.

With the help of any round object press a hole in center of it to lit the light. I have used the back of potato masher.
We keep sandal and kumkum three sides of the vilaku considering it as a Divine lamp.

Pour in Ghee and put in cotton wick. Lit Diya 🙂
Maa vilaku Recipe:
Maa vilaku
Ingredients
2

cups

Raw rice

1

cup

jaggery

2

pods

cardamom

2

tsp

ghee
Instructions
Soak Raw rice for an hour. Spread in a cloth and air dry for 15-20 min.


Grind them to fine powder and sieve them.


Add jaggery and cardamom and grind them again.


Transfer to a bowl/plate. Divide them and gather them to shape them. Add ghee if necessary.


Make an impression with any vessel or back of tumbler to lit diya

Thanks for taking time to read my recipes! 🙂 It would be great pleasure if you could drop a comment about your views. Post if you have tried recipes from Jinoo'sKitchen. Let us know how the dish turned out for you! Like, Share and spread a word if you like the recipes!