Simple Potato Finger Chips
Finger chips/ french fries is easiest snacks that can be made in minutes.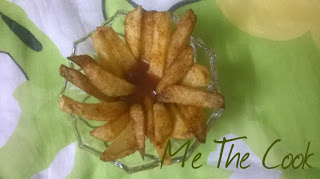 Soak the potato slices in salt water for 10 min..
deep fry in oil until golden brown..
Toss it with chilli powder and little salt and serve with tomato ketch up..
Easy and ready !!!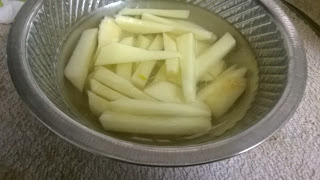 Instead of chilli powder, pepper powder can also be used..! If needed even garam masala and chat masala can be used as per your taste..
Simple Potato Finger Chips