Beet poori/ Beetroot Poori or you call it red poori 😛 is a way to hide in beetroot with little spices into dough to take away the sweetness of the vegetable. Normal Beet poori will have little sweetness which not everyone will like including me. But this recipe holds little spiciness in poori that when had we will no way get the taste of Beetroot. 😉 So yummy, tasty and also Healthy. 😛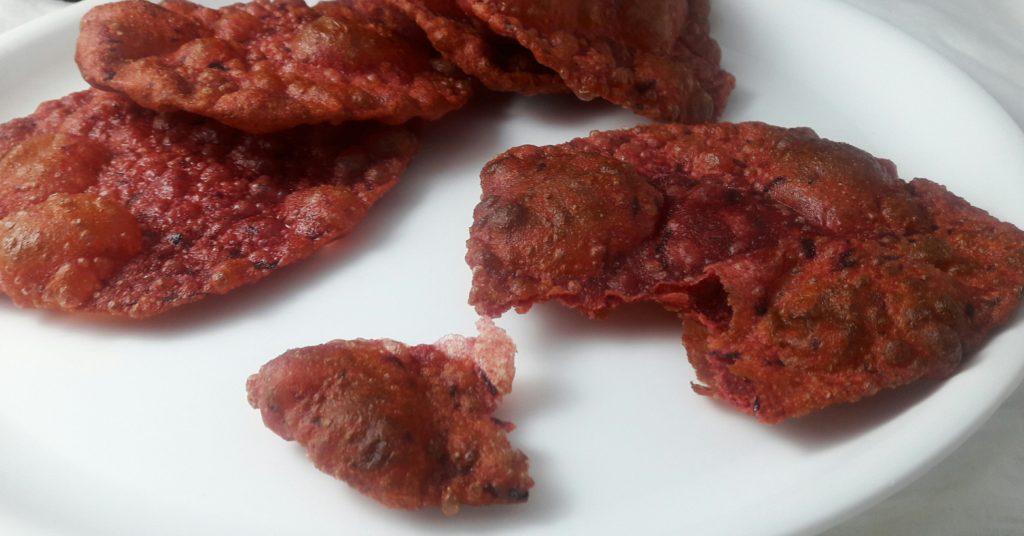 To get the Pooris crispy, spread it thin and of small size. Put it in hot oil and cook faster on both sides. It will not get bulged as well as you will get it crispy.
Pictorial Description of Spicy Beet Poori:
Take wheat flour in a mixing bowl, add grated beetroot, cumin seeds, salt, green chilli (finely chop 1/2 green chilli but this is optional if you don't want it too much hot), turmeric powder and chilli powder. Mix well until crumbled. Now add little by little water and make a smooth soft dough. Apply oil on dough and let it sit for 5 min.
Take a small Portion of it. make a ball, flatten it just like you prepare any other pooris and put it in hot oil and cook on both sides. Serve hot with Masala. (Sorry I dint take photo of it as i was in a hurry to cook for guests;).
Spicy Beet Poori Recipe: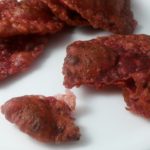 Print Recipe
Spicy Beet Poori
Spicy Beetroot Poori
Ingredients
1

cup

wheat flour

1/2

of

beetroot

grated

1/4

tsp

turmeric powder

1/2

tsp

chilli powder

1/2

tsp

cumin seeds

Salt to taste
Instructions
Add all the ingredients and mix together in a bowl with little water. apply oil and let it sit for 5 min.


Heat oil, spread a small sized dough ball into small round and put it in hot oil. Cook on both sides. serve hot with masala.