Palada payasam recipe kerala style | easy version of Pink palada pradhaman recipe
Palada payasam recipe kerala style | easy version of Pink palada pradhaman recipe with step by step photos and quick video recipe. Ada pradhaman is one of the traditional and mouth watering prime dessert of kerala. Sadhya is incomplete without pradhaman and especially palada pradhaman.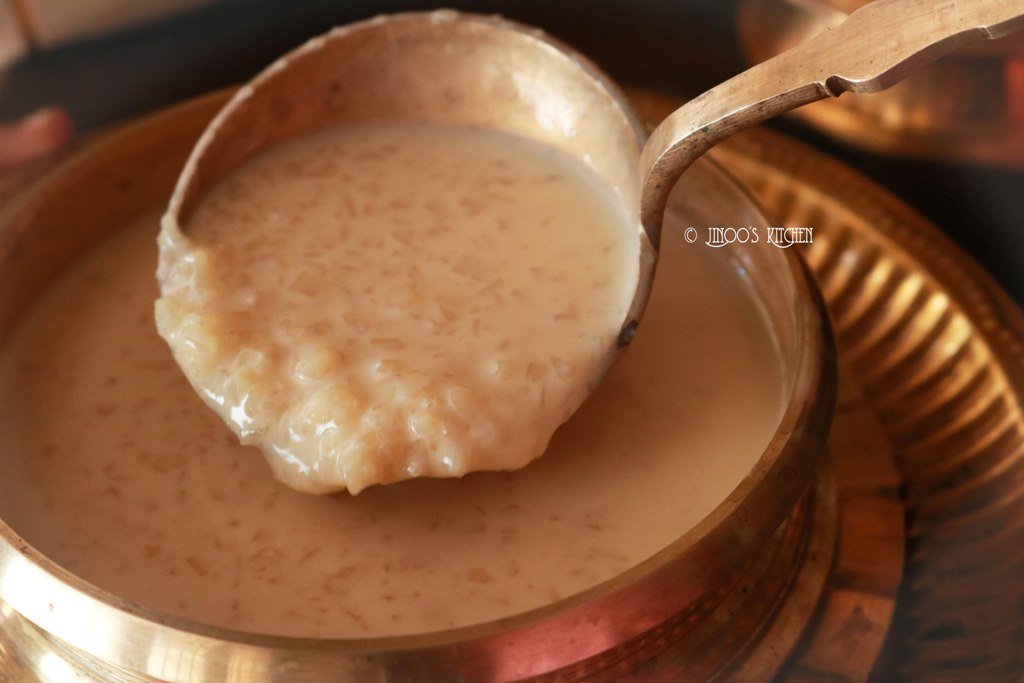 Let me elaborate on how the palada pradhaman is actually preapred. Milk,sugar and rice chips together is simmered until it thickens to a creamy pink colored texture. That Pink Colour and creamy texture is so attractive and is a perfect ending for sadhya. rice ada is nothing but rice flakes. rice is soaked, ground made a past, flattened, cooked and cut to flakes which is lengthy process. I have used instant rice ada here.
Some tips on getting the pink color of payasam – Pink color just comes out of the caramelization of the sugar. normally, when milk is simmered for hours, it thickens and reduces to less than half and also sugar gets caramelized and it turns pink. But this is easier version to get taste and also color of the  pradhaman.
I got this tip of adding sugar caramel adding more sugar caramel will give you dark pink payasam but make sure it might give a bitter taste as well. So, limit adding the sugar caramel until you get the exact light pink colour. It is when we travel to kerala, everytime, we stop at Priya palada centre near ottapalam and use to have palada hot! they are super yummy and tasty.
palada pradhaman video recipe:
palada pradhaman recipe card:
palada pradhaman recipe
Ingredients
2

litres

milk

1

cup

sugar

1

cup

rice ada

~200 grams
Instructions
boil 2 litres milk in thick bottomed pan. when it starts to boil, add sugar and mix it it dissolves

when it dissolves, wash and add rice ada to it.

cook in simmer for 30-40 minutes until rice ada is cooked and is soft.

melt sugar in a seperate pan, when it melts and gets dark, add water adn mix quickly.

add the caramelized sugar mixture to the payasam till you get the pale pink color and mix well.

switch off when the milk has reduced a little and thickened.
palada pradhaman recipe with step by step photos:
boil 2 litres full cream milk in thick bottomed vessel.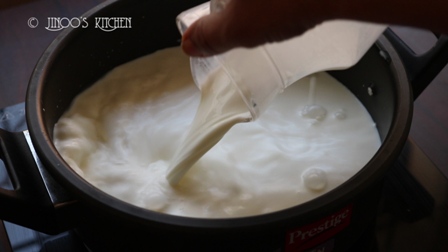 when it boils, add 1 cup sugar. adjust sugar according to your taste.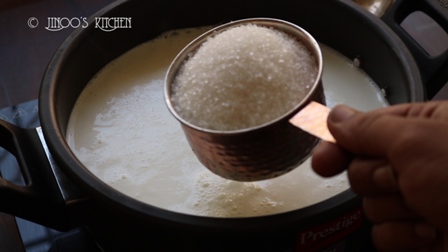 stir well until the sugar dissolves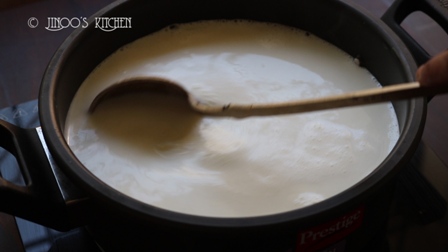 when the sugar dissolves completely, add rice ada . wash and rinse the rice ada in running water and strain completely before adding it to milk.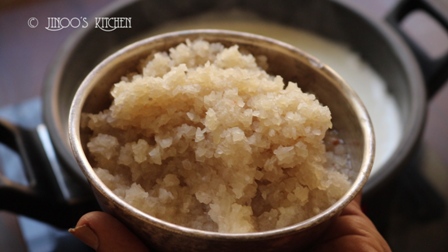 while the rice ada cooks in milk, melt sugar in a separate pan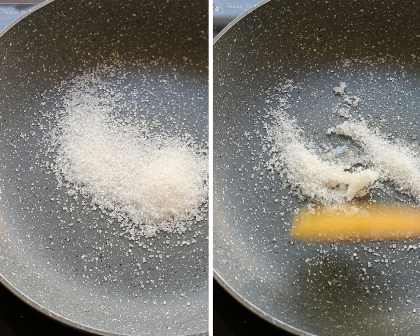 it has to melt and get brown colored.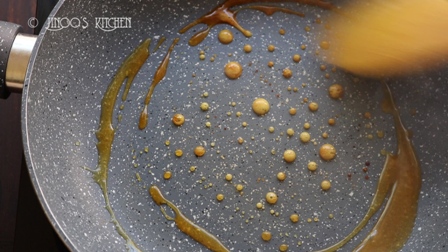 add little water, mix quickly and switch off.
once the ada is cooked and the milk has got reduced, add the jaggery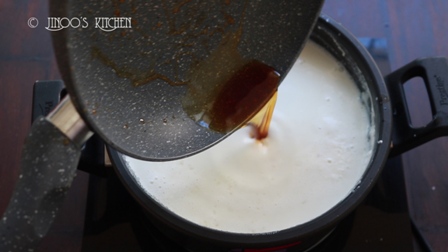 Mix well and boil for 5 minutes until color changes to pale pink color.
switch off, serve hot or refrigerate and serve chilled
Pin it here: