Mushroom Pepper Fry Recipe | Restaurant Style Pepper Mushroom
Mushroom Pepper Fry Recipe | Restaurant Style Pepper Mushroom – A very common vegetarian starter recipe that most of us prefer at restaurants. Pepper mushrooms or Mushroom Pepper comes in different names but the pepper flavoured mushrooms are very common recipe.
Here, Find the Pepper mushrooms recipe that is made in restaurant style. In most of the restaurants it is very common process to pre-cook half of the recipe earlier so that the cooking time is very less and can be served immediately. This technique is followed in most of the small shops and street food shops. It is famously known as "KALAN MANCHURIAN" / Mushroom manchurian.
Mushrooms are coated with maida and rice flour and deep fried. so that they can stock it. Whenever order is placed, the mushrooms are sauteed with the spices and served super duper hot. Find here the same recipe.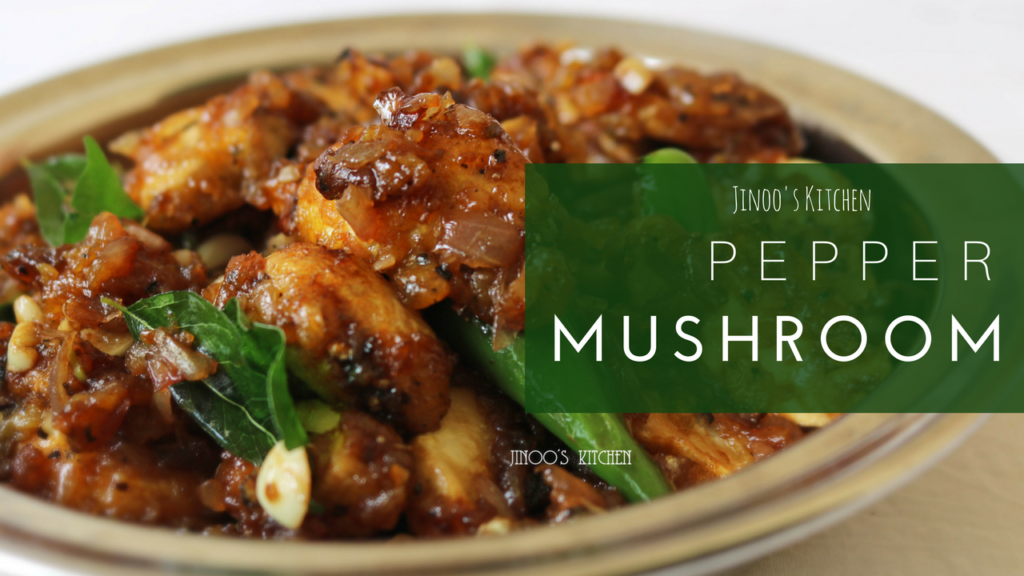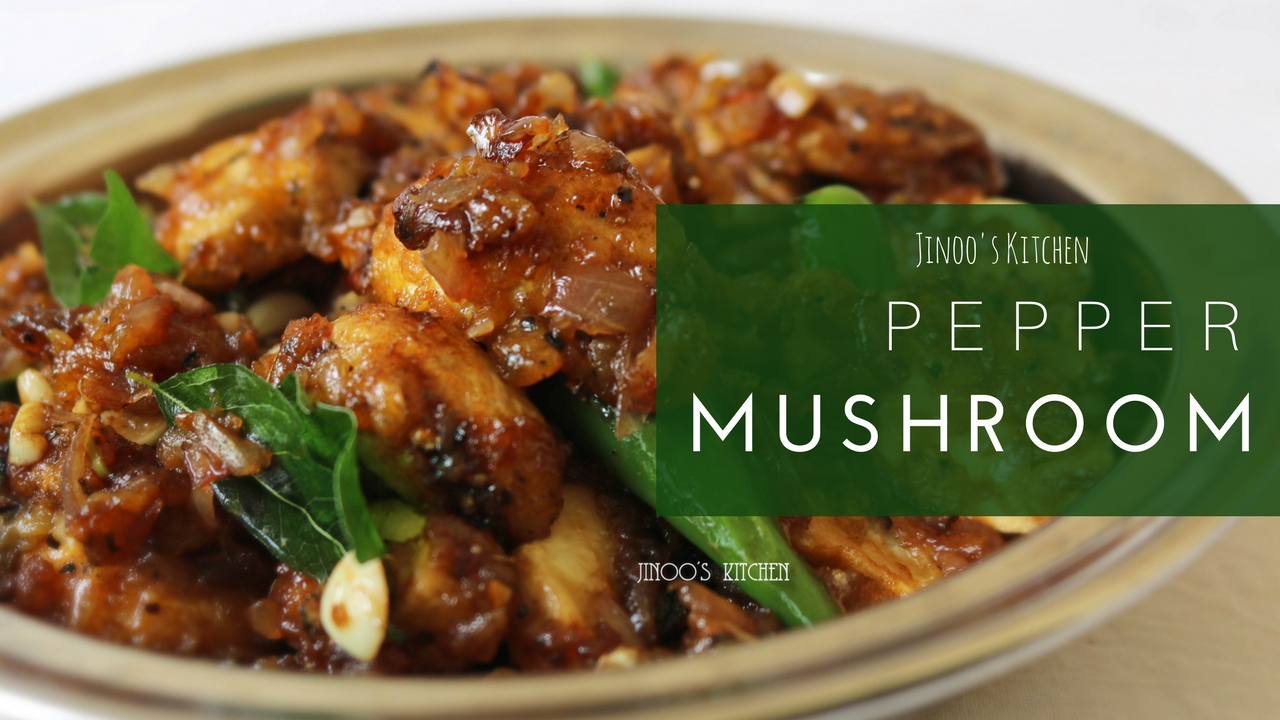 Some of the Mushroom recipes like dindigul mushroom biryani, Plain and simple mushroom biryani recipe, Mushroom chops which is a video recipe, Chilli mushroom dry, gravy for chapathi like kashmiri saag haddar yakhini which is my favourite. Some of the spicy mushroom fry recipe or kerala style mushroom mezhukupuratti, very common curry like mushroom malai
Mushroom Pepper Fry Recipe – Video
Restaurant Style Pepper Mushroom – Recipe
mushroom pepper fry
Ingredients
250-280

gms

mushrooms

sliced

3

tbsp

maida

3

tbsp

corn flour

1/4

tsp

turmeric powder

1/2

tsp

chilli powder

1/4

tsp

garam masala

salt to taste

1/4

tsp

pepper powder

1

spring

curry leaves

2

no

green chilli

slit

1

tbsp

garlic

chopped

1

large

onion

chopped finely

2

tsp

soya sauce

1

tsp

pepper powder

for final sauteeing
Instructions
Take a mixing bowl, add mushroom sliced, take a sieve, add maida, corn flour, turmeric powder, chilli powder, garam masala, salt and sieve it.

Add pepper powder to the mixture.

Furthermore, Add water little at a time and make a sticky paste

Drop it in smoking hot oil in batches

Fry until the oil sizzle sound decreases

Heat oil, Drop in curry leaves, green chillies, garlic chopped and chopped onions

Goes in fried mushrooms and salt a pinch for the onions to get fried

Pour the soya sauce and mix well.

Sprinkle pepper powder and toss it again until well combined.
Pepper Mushroom dry – Pictorial directions
Take a mixing bowl, add mushroom sliced,
take a sieve, add maida, corn flour, turmeric powder, chilli powder, garam masala, salt and sieve it.
Add pepper powder to the mixture. Since am using crushed pepper its added after sieving. Else using fine pepper, u can add it earlier itself.
Furthermore, Add water little at a time and make a sticky paste
Mix well
Drop it in smoking hot oil in batches
Fry until the oil sizzle sound decreases
Strain it and keep aside
Heat oil,
Drop in curry leaves, green chillies, garlic chopped and
add chopped onions
Goes in fried mushrooms
add salt a pinch for the onions to get fried
Pour the soya sauce and mix well.
Mix well
Sprinkle pepper powder and toss it again until well combined.
Serve hot