Vegetable Stew for Appam – Appam and stew is one of the most attractive on the menu card in kerala restaurants. Unlike normal potato stew, Vegetable stew for appam is way different to suit the appam. Little bit of Kurma ? Little bit of potato stew ? together will make this to accompany Appam.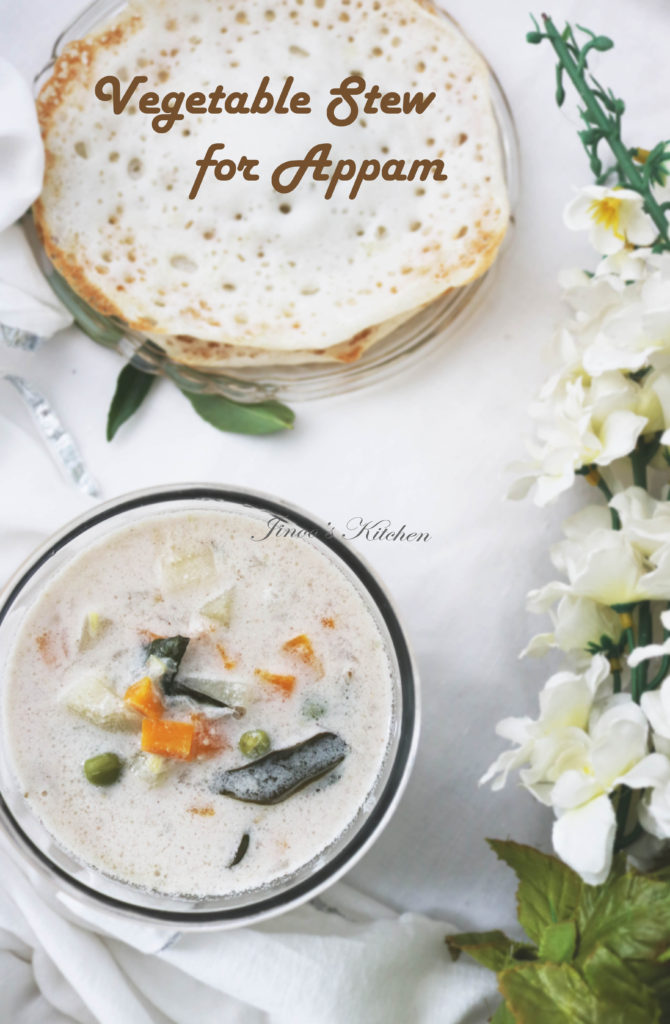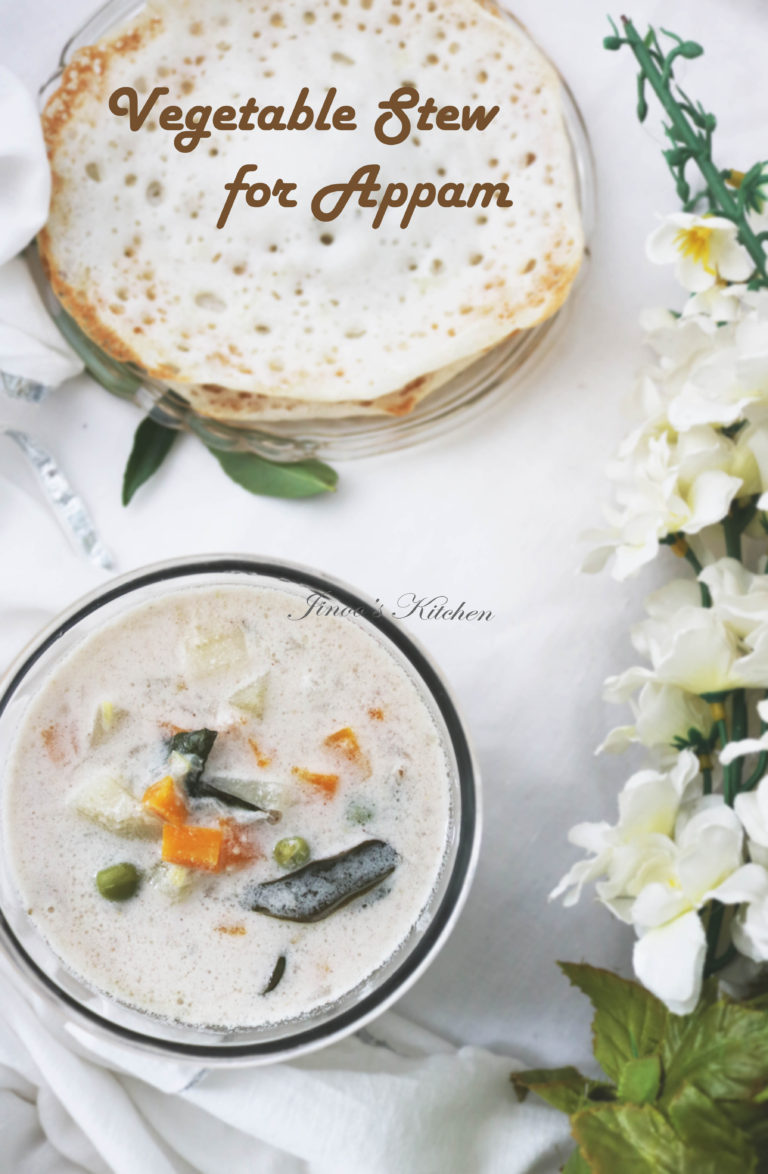 This can also be had for idli/dosas/chapathi as well. In this recipe, I have given little bit of tips to bring it out with the restaurant flavour. Try it out! Happy cooking!
Vegetable Stew for Appam – Pictorial Directions:
Chop carrots and potato to a bite size pieces. Take a pan/cooker and put in chopped vegetables and peas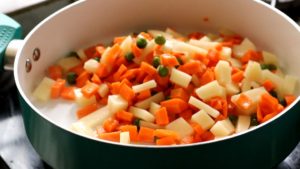 Add chopped ginger – finely chopped so that you don't get bites in curry.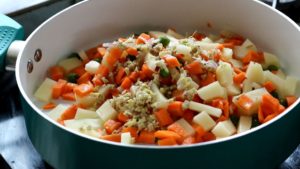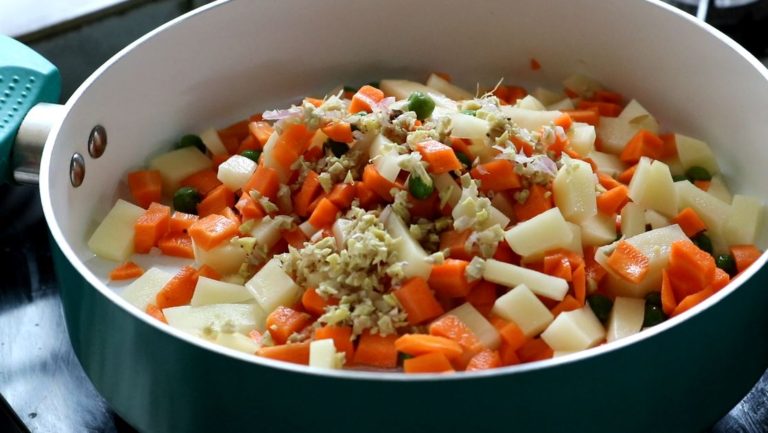 Add chopped onions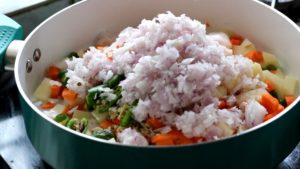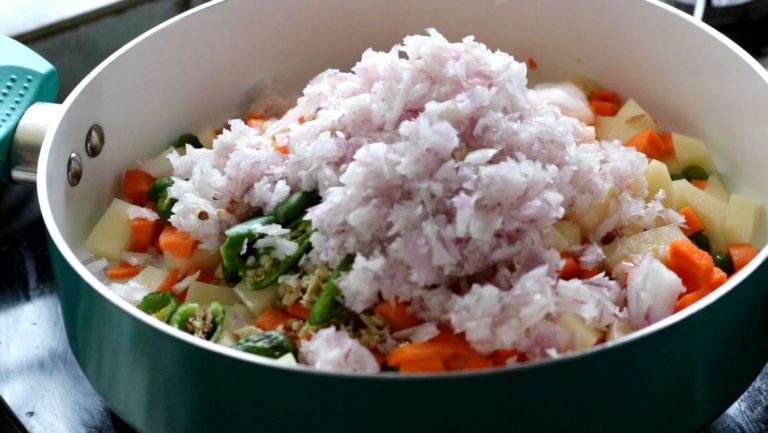 Add salt to taste and water. Cover and cook. If using pressure cooker cook for 2-3 whistles until carrots and potatoes are done.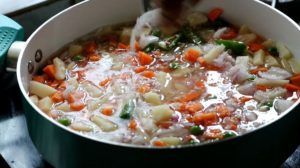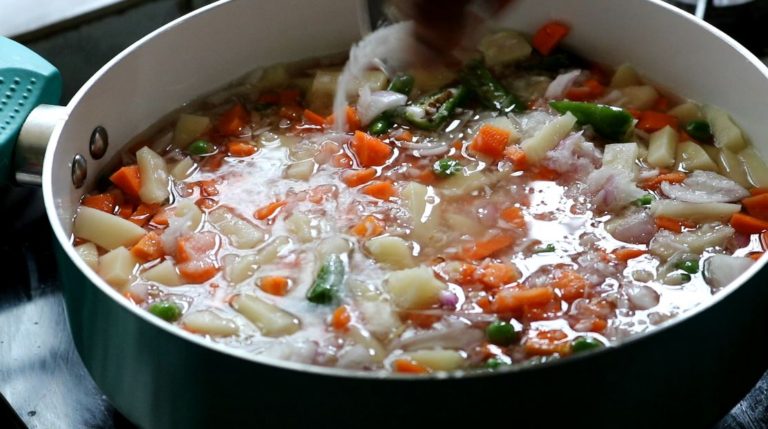 Grind Khus Khus, Cinnamon, Clove, Cardamom and cashews to a fine paste.
Add the paste to the cooked vegetables and give it a boil.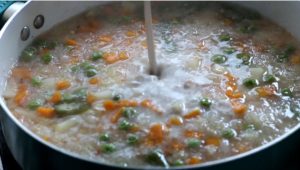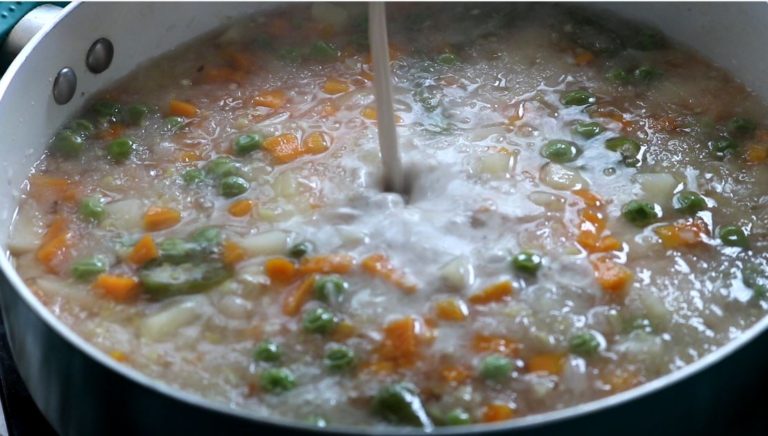 Once we add coconut, it cannot be boiled much, so add this khus khus cashew masala before adding coconut and give it a boil until fresh smell is gone.
Extract coconut milk. I have used only one extract in this recipe. You can either follow the same recipe or take two extract. First coconut milk extract which is thick and add more water to extract 2nd coconut milk.
Always use warm water to extract coconut milk, it makes milk straining easier.
After adding coconut milk, just let it get warm in simmer. Do not boil after adding coconut milk.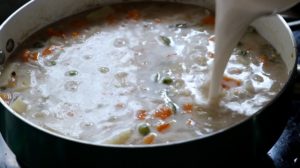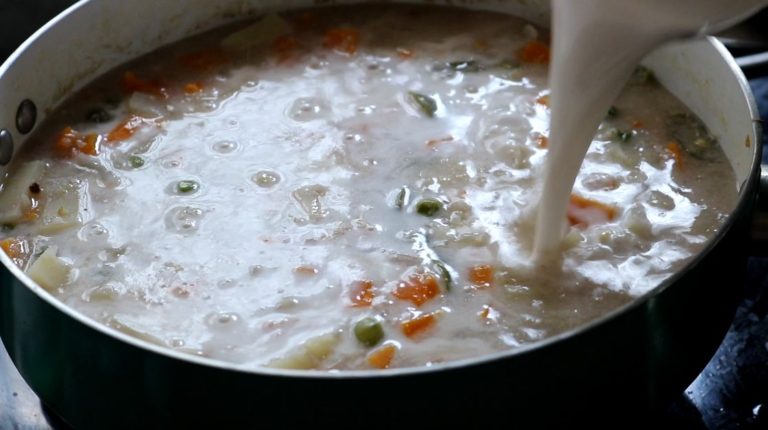 Put off and add fresh curry leaves and few drops of coconut oil. Mix well and serve hot with Appam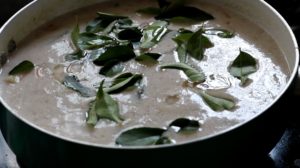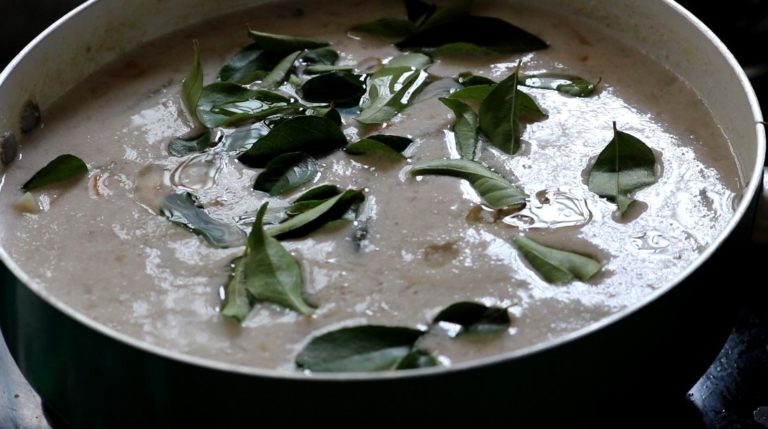 Adding fresh curry leaves and coconut oil on top induces authentic flavour
You can also add fresh cream to make it little bit rich but that's optional.
Vegetable Stew for Appam recipe:
Vegetable stew for Appam
Ingredients
1/2

cup

chopped carrots

1

cup

chopped potatoes

1/4

cup

frozen peas

1 1/2

cup

chopped onions

2

tbsp

chopped ginger

salt to taste

2

cups

tightly packed grated coconut to extract milk

1 1/2

Tbsp

khus khus

2

tbsp

cashews

1/4

inch

cinanmon stick

1 clove

1

green cardamom
Instructions
Chop carrots and potato to a bite size pieces. Take a pan/cooker and put in chopped vegetables, peas, chopped onions, chopped ginger, salt and little water. Cook until vegetables are done.

Grind Khus Khus, Cinnamon, Clove, Cardamom and cashews to a fine paste.

Add the paste to the cooked vegetables and give it a boil.

Extract coconut milk. After adding coconut milk, just let it get warm in simmer.

Put off and add fresh curry leaves and few drops of coconut oil. Mix well and serve hot with Appam