Vegetable stew recipe , Veg stew Kerala style | How to make vegetable stew
Vegetable stew recipe , Veg stew Kerala style | How to make vegetable stew with step by step photos and video recipe. most popular recipe of Kerala. had as side dish for appam, idlis and dosas. 
Stew is mildly spiced with the fresh flavors of coconut milk and vegetables. it is commonly called as "Ishtu" and the potato stew being more popular than the veg stew. this is a slight modification of it.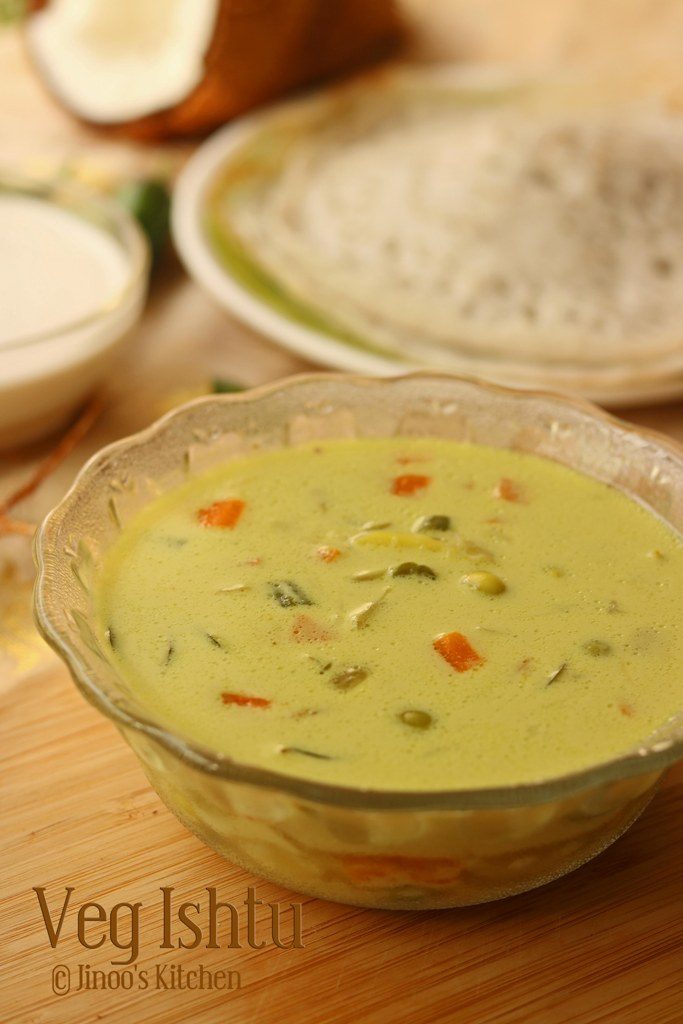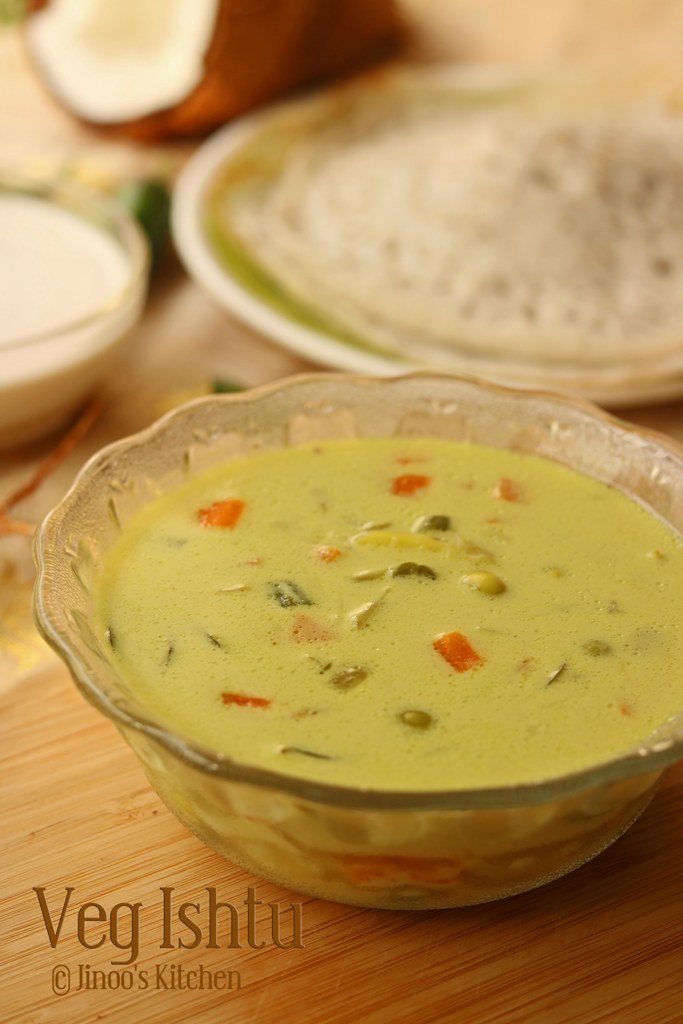 In traditional ishtu recipe, Vegetables and onions are NOT sauteed and cooked together either in water or in thin coconut milk. adding cashew paste is optional. 
some of the Kerala curries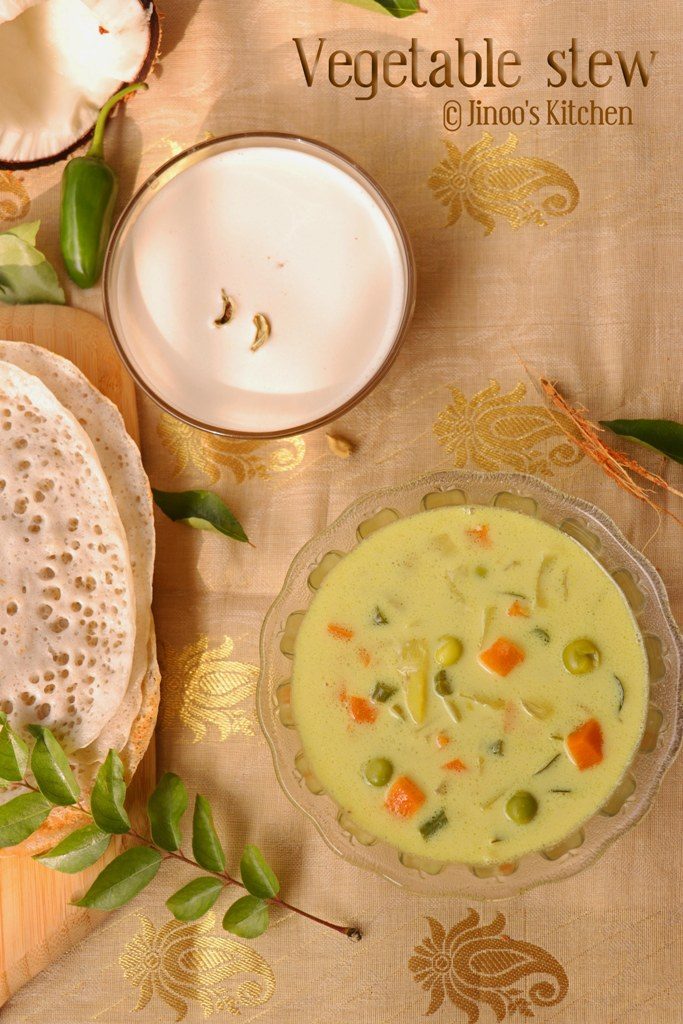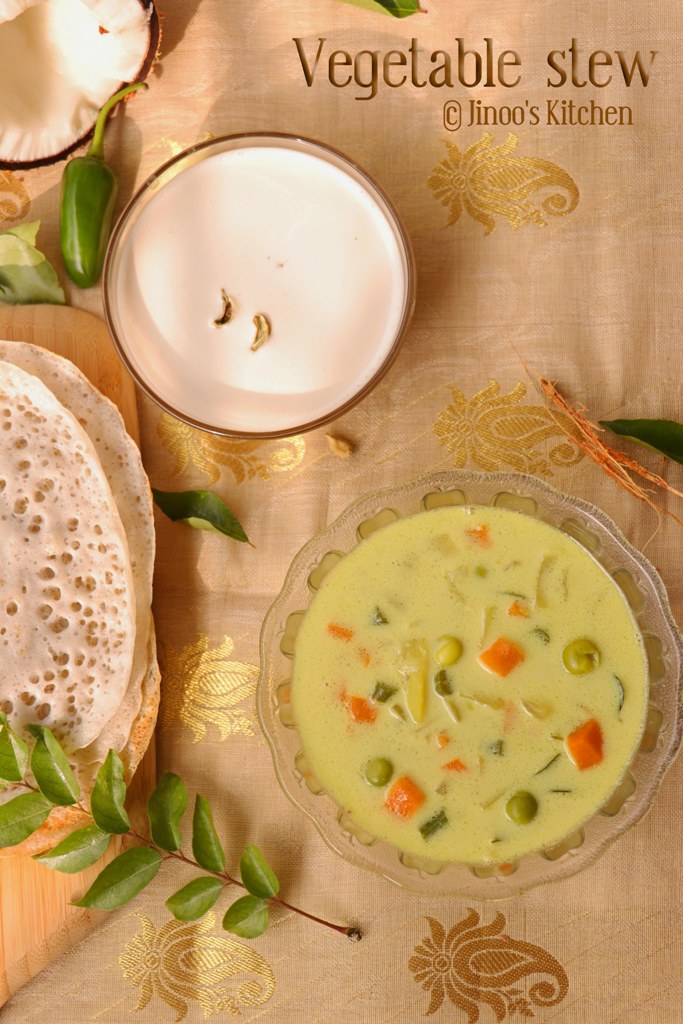 ---
Vegetable stew recipe
---
How to make vegetable stew Kerala style
1.take a thick bottomed vessel or pan or cooker. add onions, potatoes, carrots, beans,peas, green chillies and curry leaves all at once.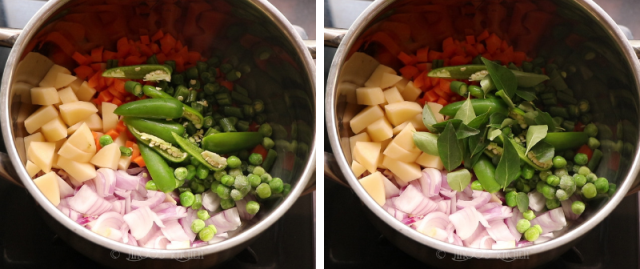 2. add cinnamon and cloves to it.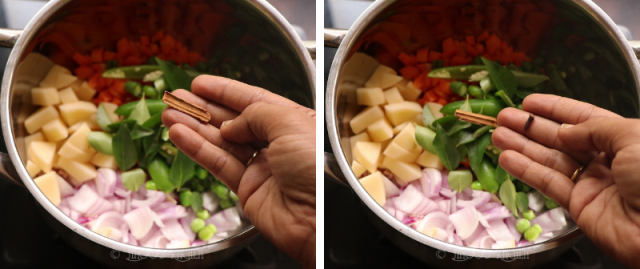 3. further add cardamom and salt to taste.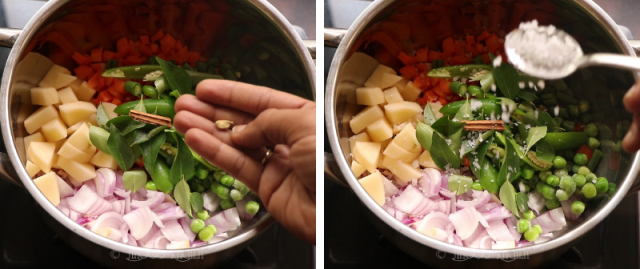 4. add just enough water for the vegetables to get cooked. also add turmeric powder and chopped ginger. adding turmeric powder is optional but since we are using so many vegetables, i prefer adding turmeric.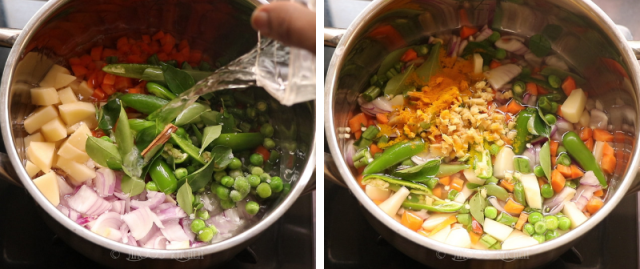 5. mix well. close and cook until the vegetables are soft but not mushy.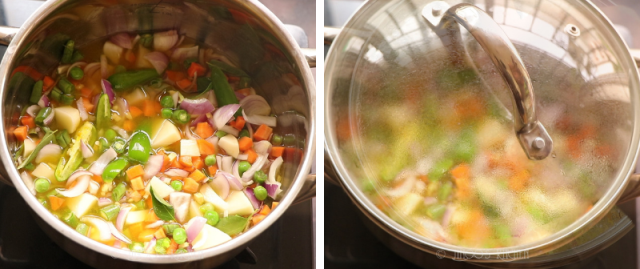 6. open and switch off. after 2 minutes. once the mixture is warm, add thin coconut milk.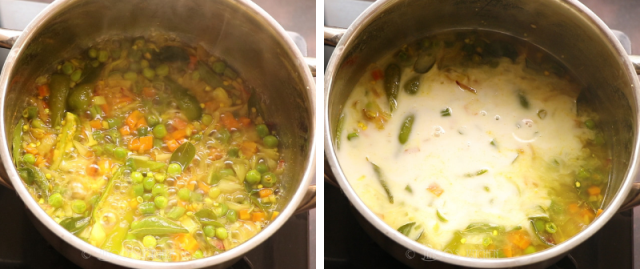 7. mix once and mash it slightly. mashing is just to make the stew little thick. add cashew paste for the extra richness and also to give thickness to the stew.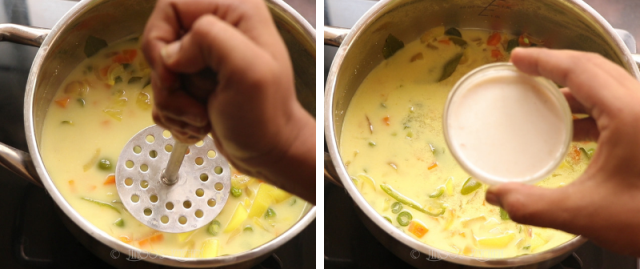 8. switch on and let it get heated up. when you find the vapors coming out. switch off immediately. need not boil further. now, add thick coconut milk.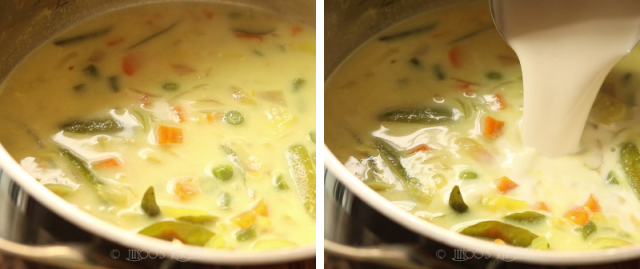 9. lastly, add curry leaves and a drizzle of coconut oil.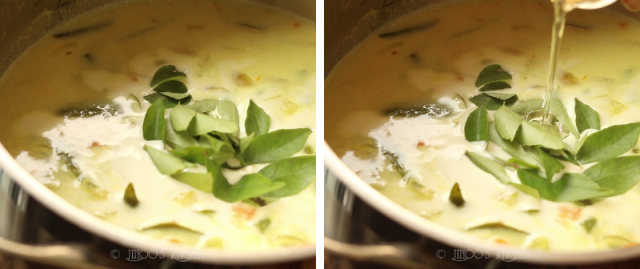 10. mix well and close immediately to retain the fresh flavors.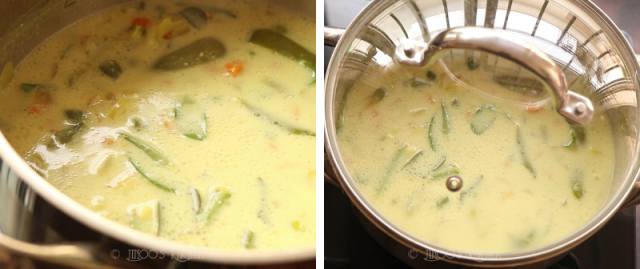 serve hot with appam.