Biscuit Cake ~ Easy instant cake recipe with Leftover biscuits
Biscuit cake – Hey, I just can't believe myself that i baked a cake? It was my long time wish to explore baking and this is the first step I have taken for my dream to make it true. I wanted to create recipes for any beginners like me to try baking at home. Recipes which will be nothing so scary and nothing so difficult to try out.
I had lot of leftover biscuits at home and i wanted to try this cake at home. This is completely my own recipe and it turned out awesome that i wanted to share it here. Am sorry, there will not be any step by step pics because this is the first time am trying it out and want sure if would be success. 😛 So dint click any pics but amazingly it was lip smacking <3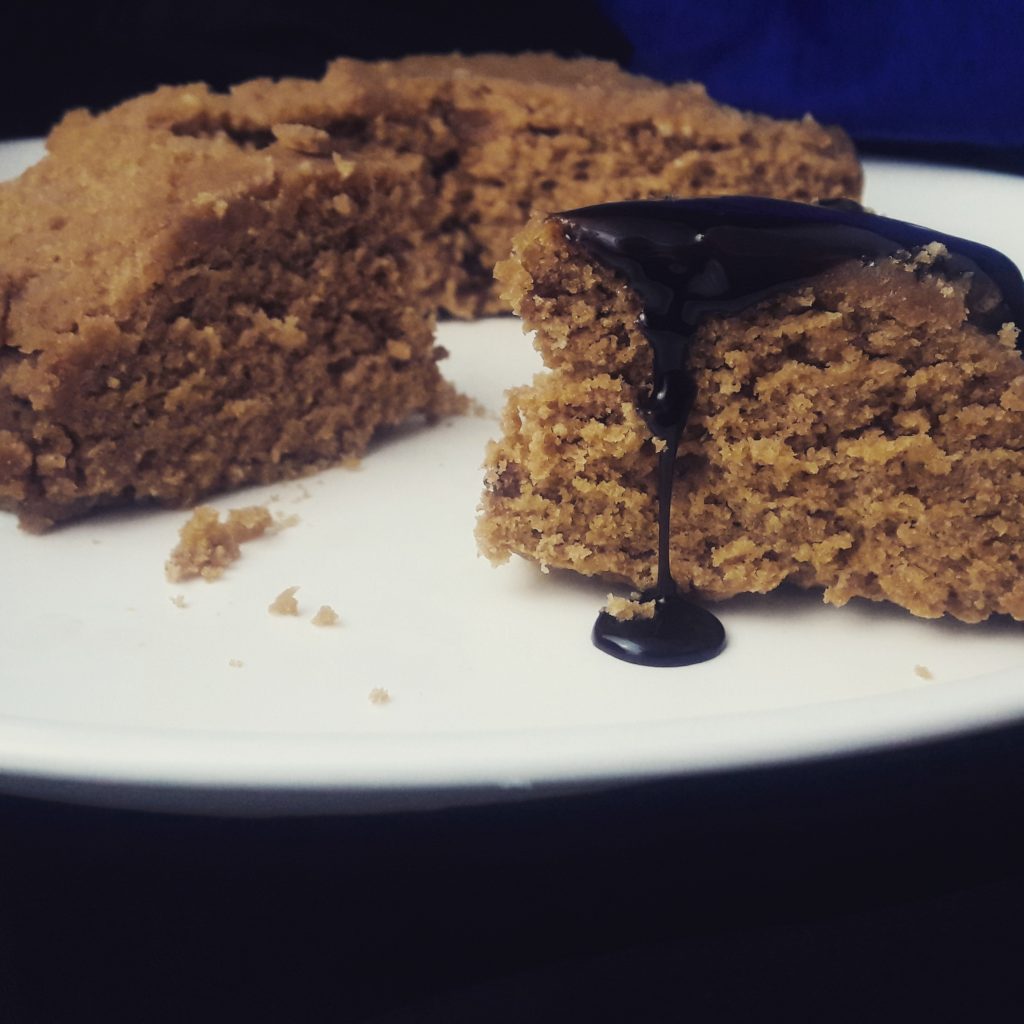 Biscuit cake recipe:
Biscuit cake
Ingredients
15-20

nos

biscuits

parle-g, hidenseek and mariegold

2

large

eggs

seperate yolk and white

3

tsp

powdered sugar

1/2

tsp

baking powder

4-5

tbsp

butter

unsalted

1/4-1/2

cup

milk

1/4

cup

chocolate sauce

for topping
Instructions
Take all the biscuits, break to small pieces and give it a pulse in blender till crumbled and even.

Take Egg yolks in another bowl and add 1 tsp sugar and whisk till smooth. pour in this mixture to the crumbled biscuits and mix well with your hands to make sure there are no lumps. Add 1/2 tsp baking powder and mix again.

Mix butter and powdered sugar in a bowl until smooth. put in egg white into it and whisk until smooth. pour this mixture again into biscuit crumble and fold in until smooth. pour in milk little by little to make it smooth.

Grease a cake tin and pour in the mixture into it. Bake at 180c for 12- 15 min. Insert a toothpick and check if it comes out clean. transfer once it is cooled down completely.

Pour in chocolate sauce (Hershley's chocolate sauce is used here) and serve right away!