Chicken sandwich | chicken & vegetable sandwich healthy breakfast quick & delicious recipe
Chicken sandwich | Chicken alfredo sandwich recipe
chicken & vegetable sandwich healthy breakfast quick & delicious recipe
A simple, healthy mix of chicken and vegetables cooked together and stuffed in bread toast.
These vegetables in the sandwich can be grated or chopped according to your choice. bell peppers can be added for more colors in the sandwich.
Processed cheese slices are used instead you can use grated cheese mozzarella or cheddar.
Ingredients:
to marinate:
chicken – 300 gms
salt to taste
chilli powder – 1 tsp
oil – 1 tbsp
lemon juice – 1/2 slice
garlic – 2 nos minced/crushed
To cook the filling:
marinated chicken
oil – 1 tsp
onion – 1 no chopped
carrots – 1 no chopped
capsicum – 1/2 no chopped
cabbage – 1/8 cup chopped
salt to taste
tomato sauce – 2 tsp
garam masala – 1/2 tsp
For sandwich:
butter
bread slices
cheese slices/grated cheese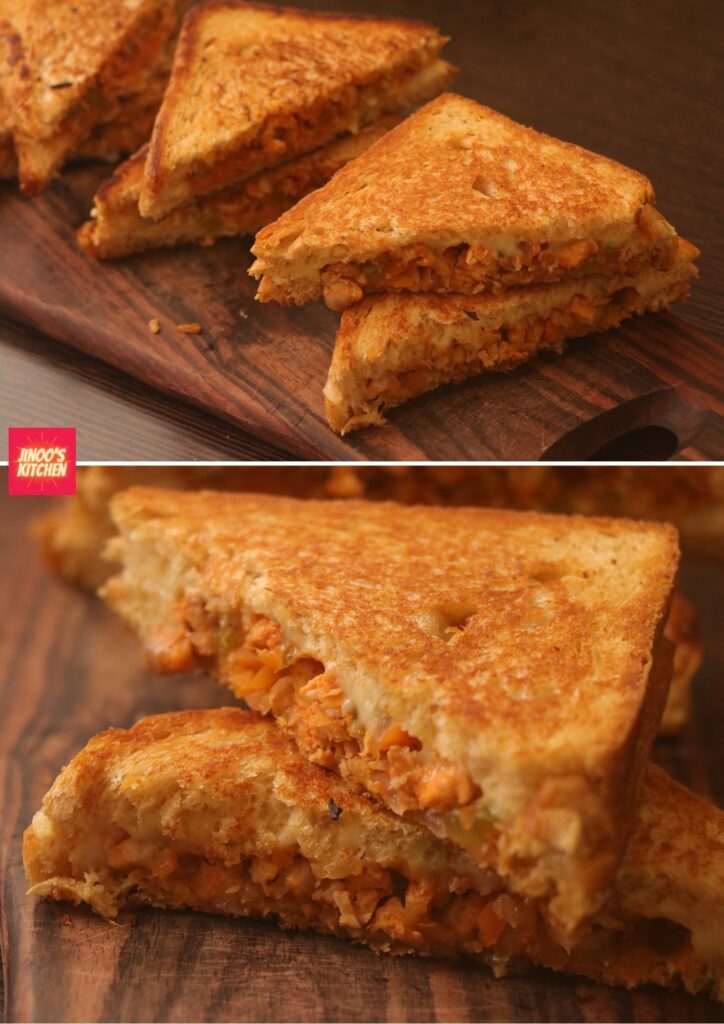 If you enjoyed watching this video, Do not forget to subscribe and like.
I would be happy to reply to all your comments. So pls. do leave a comment with your feedback.
Also, Be the first to receive the notifications. Click the bell icon and turn on the youtube updates.
---
Happy Cooking with Jinooskitchen
[PRODUCTS USED] » https://www.amazon.in/shop/jinooskitchen
» Email: [email protected]
» Website: https: //www.jinooskitchen.com
» Instagram: https://www.instagram.com/jinooskitchen/
» Facebook: https://www.facebook.com/Jinooskitchen/
» Twitter: https://twitter.com/JinoosKitchen
» Pinterest: https://in.pinterest.com/jinooskitchen/
---