Kuzhi Paniyaram using leftover rice | South Indian Breakfast recipes | Kara paniyaram recipe
Kuzhi Paniyaram using leftover rice | South Indian Breakfast recipes | Kara paniyaram recipe
Best way to use the leftover rice to make this tasty and easy paniyarams. Raw rice should be soaked for 2-3 hours before making and this batter will be better if rested for an hour. Use sour curd for best results and we can make the paniyarams instantly.
Instead of raw rice, you can also use the rice flour or dosa batter.
These masala appe or paniyaram is crispy outside and soft inside.
You can also add some chopped boiled vegetables like carrots, peas, beans to it to make vegetable kuzhi paniyaram.
I have added the onions raw instead you can saute them and add as like in this kara paniyaram recipe: https://youtu.be/ePh_wrQIxyA
Kara chutney: https://youtu.be/MsnYPKcJwTw
Garlic chutney: https://youtu.be/vlpVBn9m6HQ
crispy masala kuzhi paniyaram recipe from scratch | Masala appe | Gunta ponganalu: https://www.youtube.com/watch?v=PyWUqvWW068
Ingredients:
Raw rice – 1.5 cups soaked for 2-3 hours
Leftover rice – 1 cup
sour curd – 3 tbsp
green chilli – 4 nos
cumin seeds – 1/2 tsp
salt to taste
ginger – 2 inch
asafoetida – pinch
onions -1 no chopped
curry leaves – 1 sprig broken
Oil to make paniyarams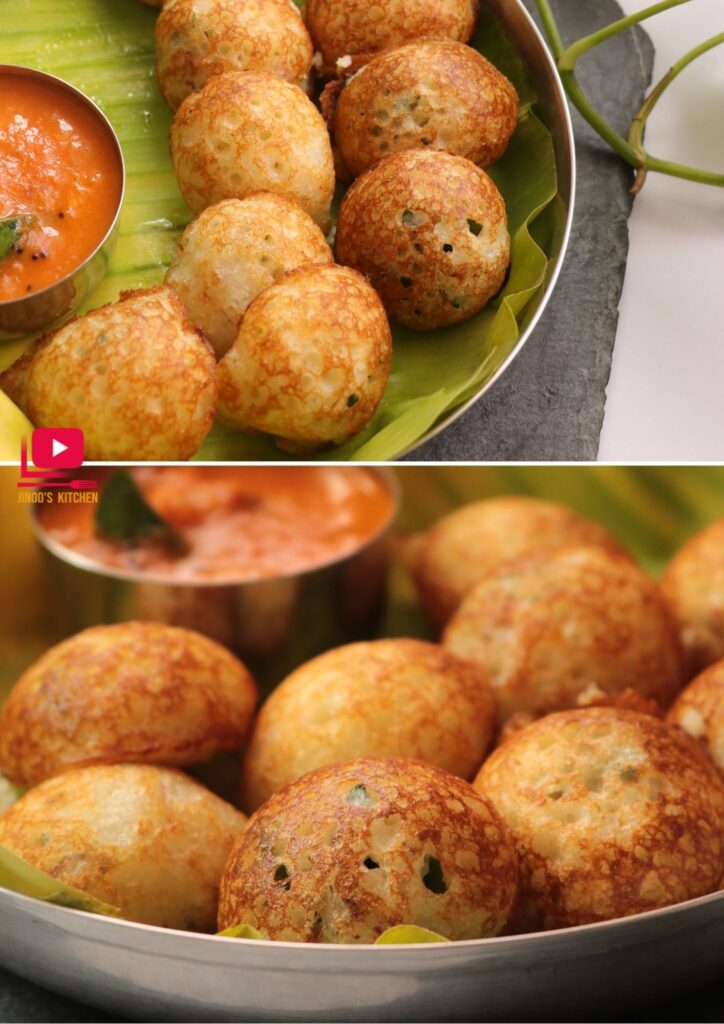 If you enjoyed watching this video, Do not forget to subscribe and like.
I would be happy to reply to all your comments. So pls. do leave a comment with your feedback.
Also, Be the first to receive the notifications. Click the bell icon and turn on the youtube updates.
---
Happy Cooking with Jinooskitchen
[PRODUCTS USED] » https://www.amazon.in/shop/jinooskitchen
» Email: [email protected]
» Website: https: //www.jinooskitchen.com
» Instagram: https://www.instagram.com/jinooskitchen/
» Facebook: https://www.facebook.com/Jinooskitchen/
» Twitter: https://twitter.com/JinoosKitchen
» Pinterest: https://in.pinterest.com/jinooskitchen/
---