Pathiri recipe | Malabar rice pathiri | nice pathri Kerala style with step by step photos and video recipe. simple, healthy and tasty rice roti kerala style. very simple and authentic recipe with just rice flour, salt and coconut oil.
pathiri with beef curry is one of the very popular hotel food in kerala. We dont consume beef and i usually make pathiri with egg curry, kadala curry, chicken curry or mushroom mappas curry.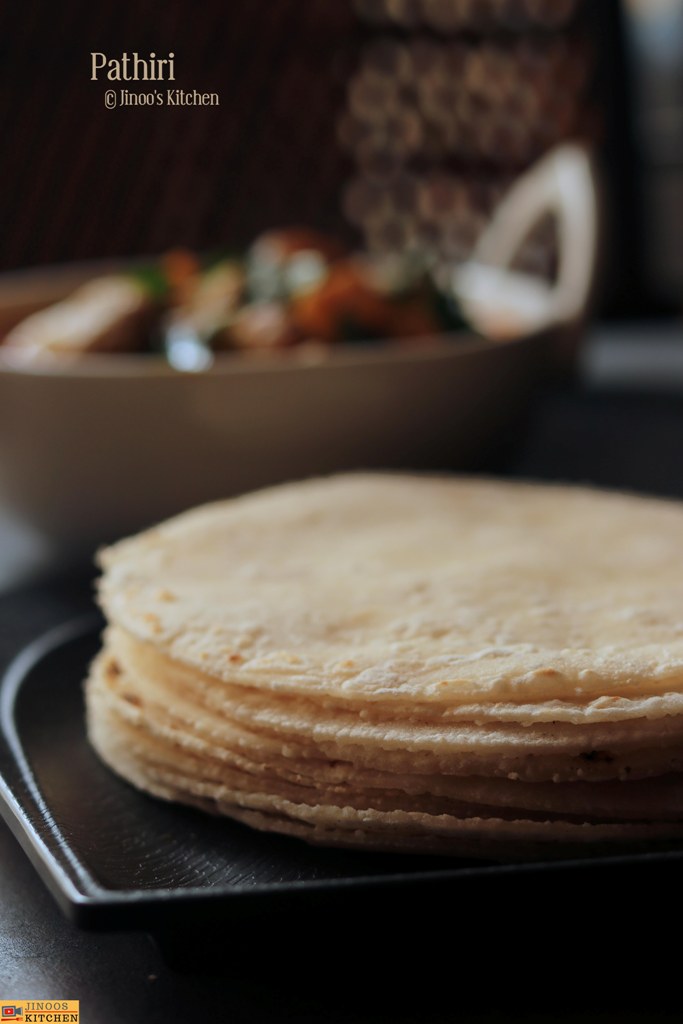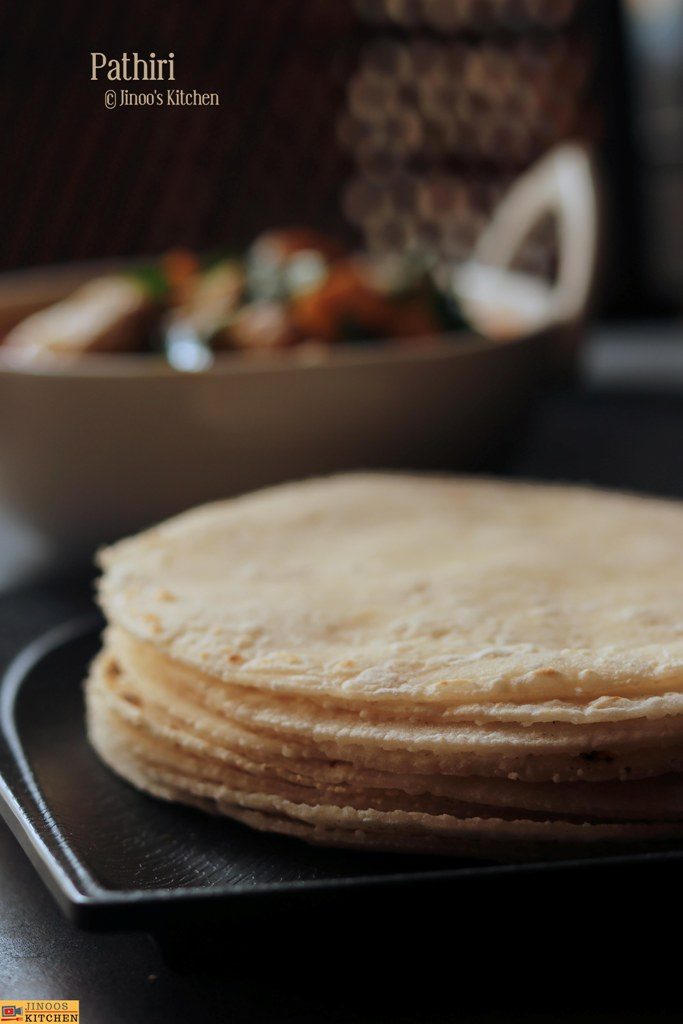 When i was newly wed, we were invited to my husbands relatives place for dinner treat. after a very long tiring day travelling and meeting all new people and wearing that elaborate smile on my face which makes me even more tired. for that nights dinner at their home, we were served pathiri and chicken curry.
Not to boast but it was hmmm..sooo good. i immediately made a note of the tips they follow and wanted to their version of making malabar rice pathiri recipe. at last i got some time to shoot it.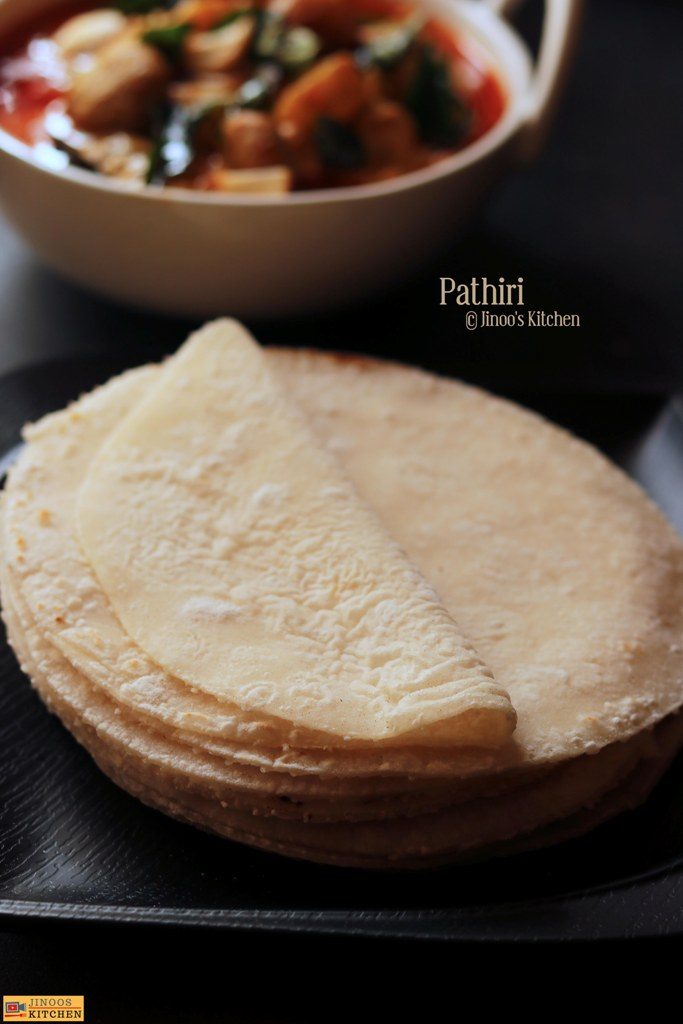 ---
malabar rice pathiri recipe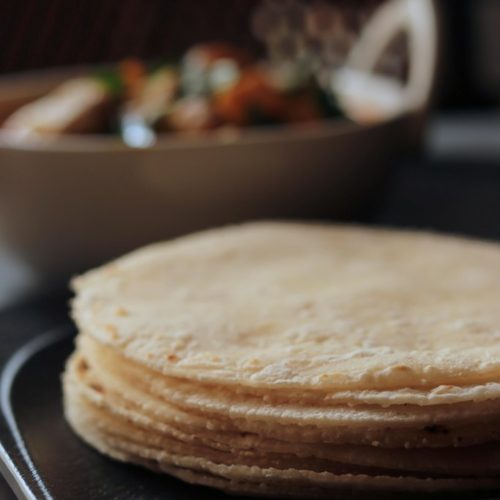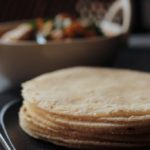 Print Recipe
kerala pathiri
kerala rice pathiri recipe
Ingredients
2

cups

water

2

cups

rice flour

salt to taste

2

tbsp

coconut oil

flour for dusting
Instructions
heat 2 cups water with salt and coconut oil. 

boil until it comes rolling. put the flame low, sift the flour onto the pan. 

mix well until all water is absorbed. 

close and let it sit for 10 minutes or until warm enough to handle. 

while it is still warm, transfer to a plate/bowl and start kneading until smooth and soft. 

pinch a portion and make soft ball. 

flatten it to thin disc and cut it with any shape/lid to a perfect round of even shape. 

prepare all the disc, heat the tawa and transfer the disc to the dosa tawa. 

once you see speckles, keep twisting and after few seconds. turn side. 

keep twisting until it puffs up. 

take out before it browns. 

serve hot with curry of your choice. 
Video
---
nice pathri kerala style
1.take 2 cups of water in a wide pan. add salt to it.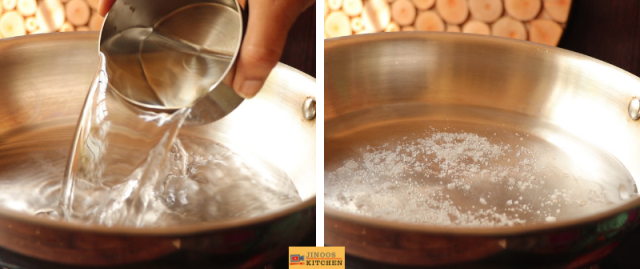 2. also add coconut oil and let it boil until it reaches to rolling boil.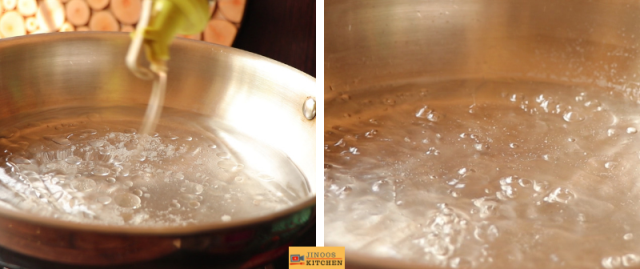 3. now, put the flame low. sift the rice flour onto the pan. it is 2 cups rice for 2 cups water.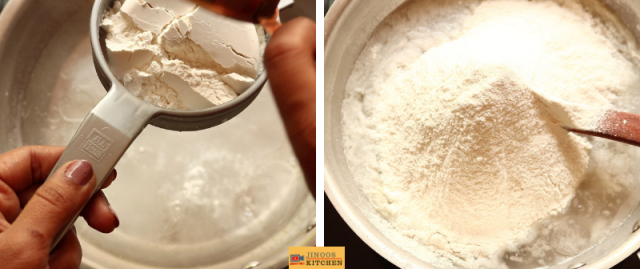 4. mix well and never worry about lumps here and there or any rice flour not mixed properly. we will be kneading it later. just mix it well until all the water is absorbed.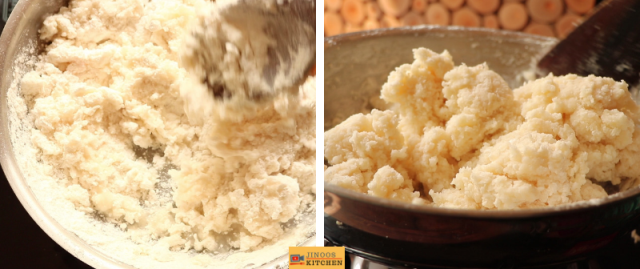 5. switch off stove. close and let it sit for 5-10 minutes. or until the dough is warm enough to handle. transfer it to a plate/bowl.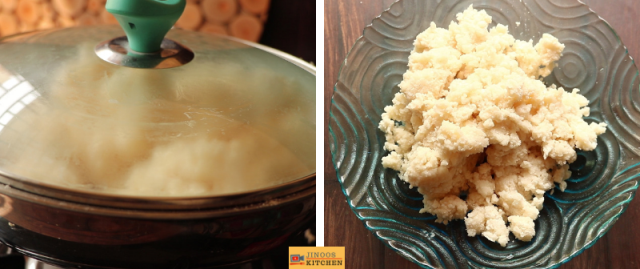 6. start kneading it. work with the dough at least for 5 minutes until it gets smooth and soft.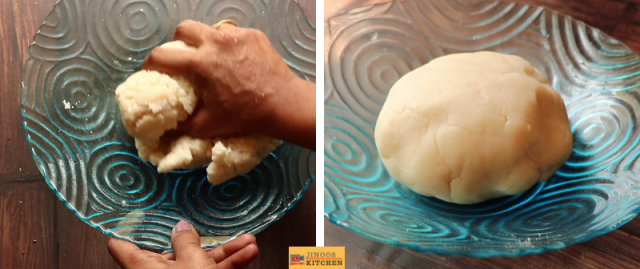 7. pinch a portion of it and roll it to a smooth ball. lesser wrinkle.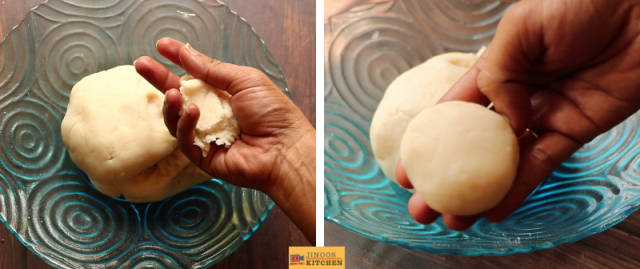 8. prepare all the dough. close and let it sit until use. take out one at a time and close again. this is to retain its moisture.
9. dust the floor and flatten the dough piece to a thin disc. cut it with the help of any lid to the size desired.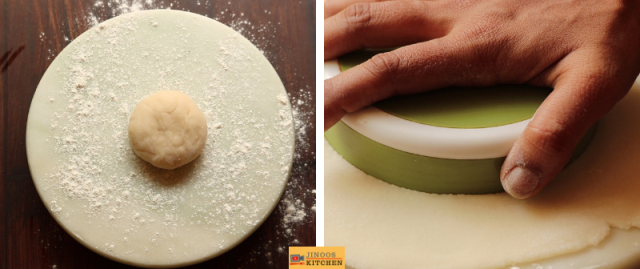 10. remove off the excess. you can reuse them to make balls again at last.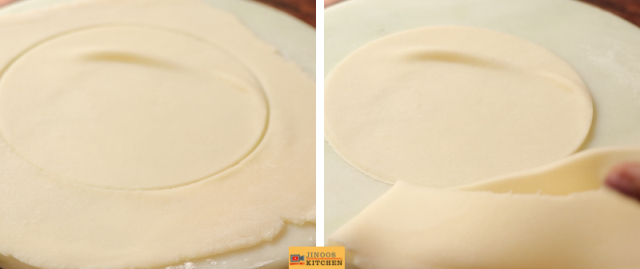 11. prepare all the discs and place one above the other. dust in between each disc to avoid it getting stuck to each other. heat a tawa and dust off excess flour by transferring the disc from one hand to another repeatedly.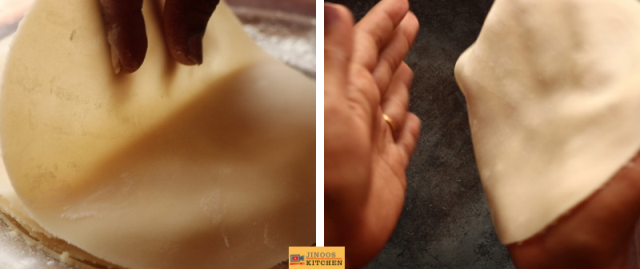 12. cook until you see small speckles. keep twisting it with your fingers. after a few seconds, turn over.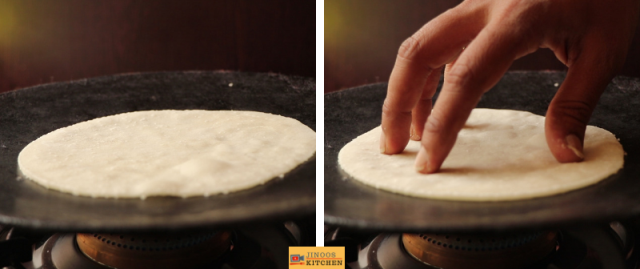 13. do not cook until brown. turn over and keep rotating until it puffs up. all this has to happen at low flame. take out the pathiri from tawa immediately.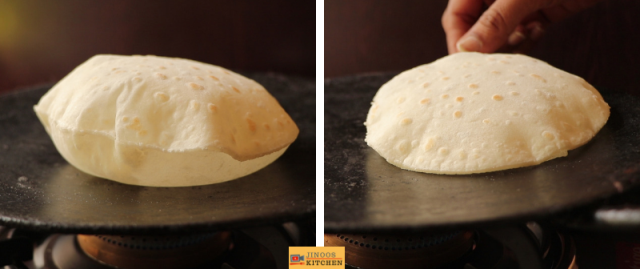 serve hot with curry of your choice.