Palakkadan mulaku varutha Puli recipe | Tharavattu Puli
Palakkadan mulaku varutha Puli recipe or Milagu varutha Puli is very simple, Easy and quick recipe. Milaguvarutha puli a.k.a Tharavattu Puli can be taken with rice.
Tharavad meaning the ancestral home , this dish has also got the name Tharavattu Puli. On a busy day or when out of vegetables, this recipe helps a lot.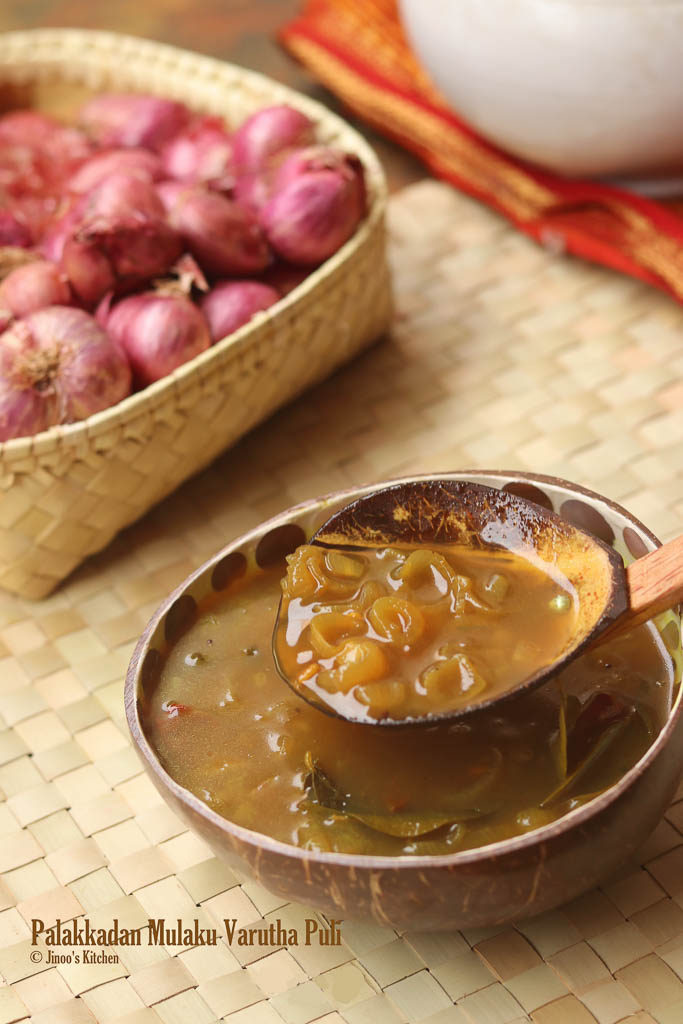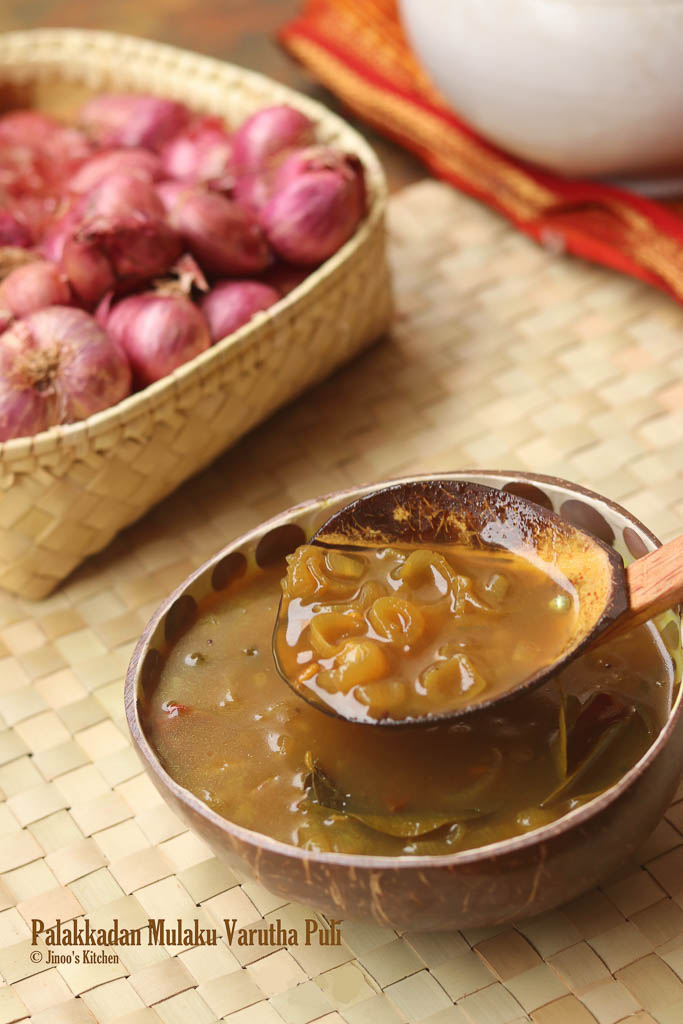 Check out the latest video post on this recipe. Youtube Video link here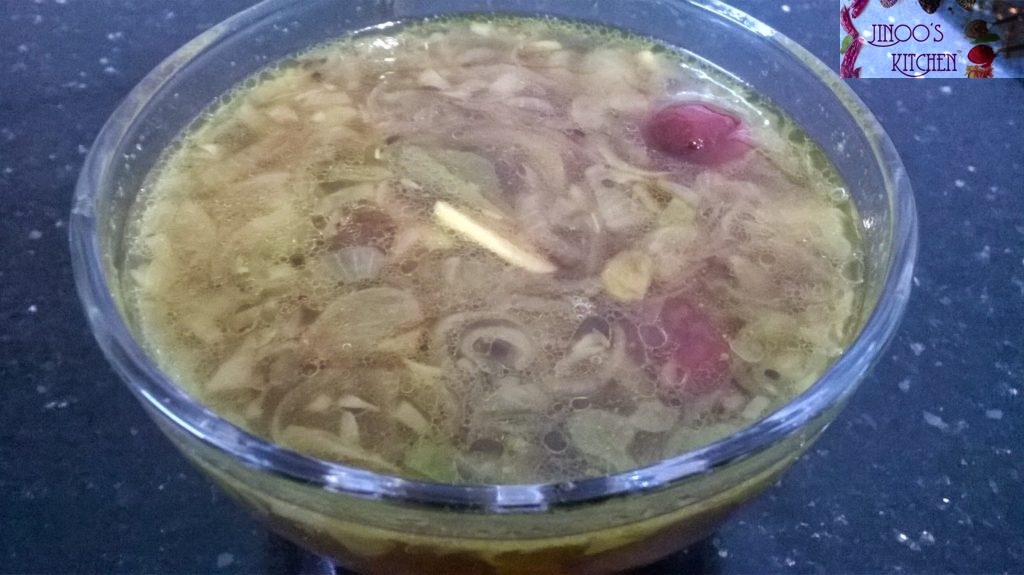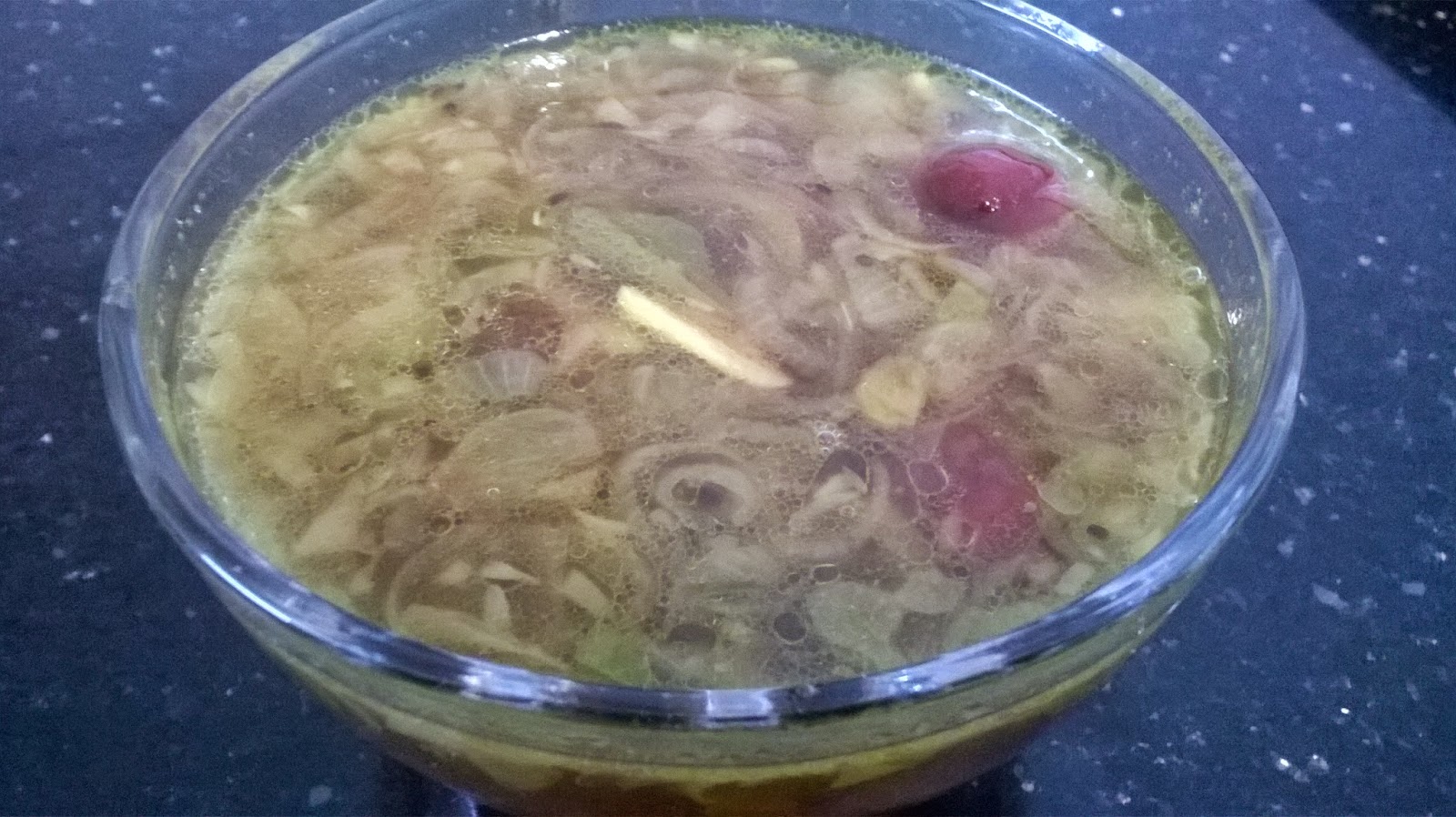 Simplest of all recipes and can be ready in just 10 min. Quick lunch recipe. There are many more curry recipes for rice. Check out the collections and am sure you would like those. Simple, quick and easy recipes for everyday cooking. there are around 40 + recipe collection. to plan your lunch easy every day.
Rice, puli curry and chammanthi is best ever combination if you're looking for a comfort meal. Or simply adding little of this curry to curd rice takes it to another level.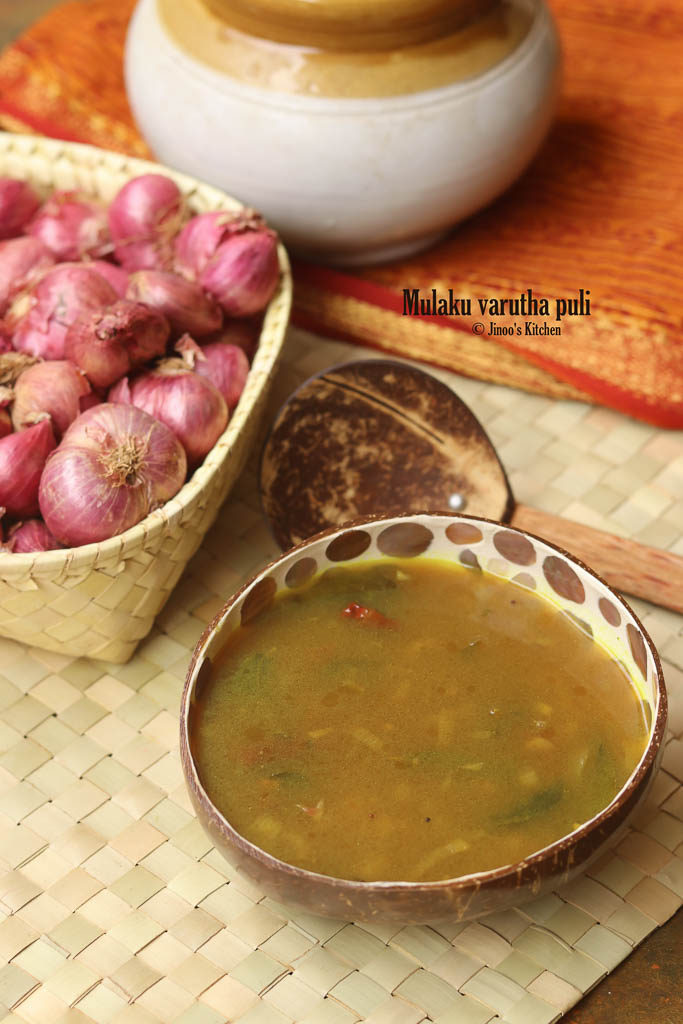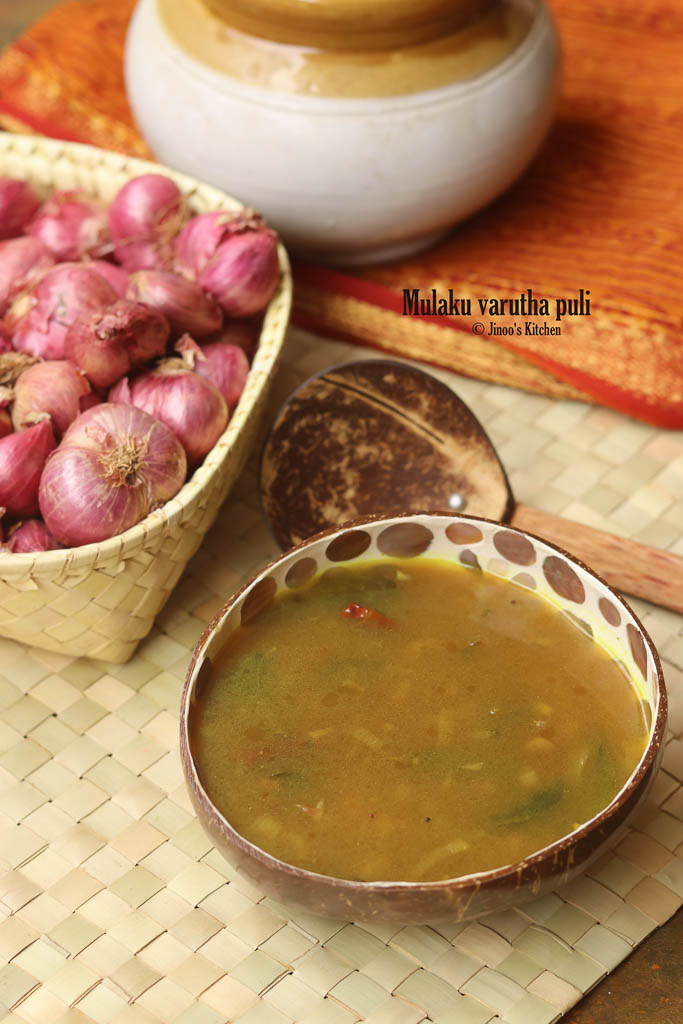 ---
Palakkadan mulaku varutha Puli recipe
Milagu varutha puli
Ingredients
1

lemon sized

Tamarind

soaked in 3 cups warm water

1

tsp

Coconut oil

1

tsp

Mustard seeds

1/2

tsp

Fenugreek Seeds

1

sprig

Curry leaves

1/2

cup

small onions

chopped/sliced

2-3

no

Red chillies

broken

1/2

tsp

Turmeric powder

Salt

to taste
Instructions
Soak tamarind in 3 cups warm water before starting to cook

Preheat the pan, add coconut oil, splutter mustard seeds.


when it crackles, add Fenugreek seeds and saute it in simmer until it turns slightly brown.


further add curry leaves, red chilli and sliced onions. saute until onions turn slightly brown.

Squeeze out the Tamarind water and filter it. Add the filtered tamarind water to the pan and bring it to a boil.

Put off when it comes to a rolling boil. Serve hot with Rice and chammanthi.
Video
Notes
Optionally, you can add urad dal and chana dal while tempering. 
Also, some recipes call for chopped green chilies and garlic along with red chilies. But that is optional.
---
Mulakuvarutha Puli recipe
1.Soak the tamarind in warm water before beginning to cook.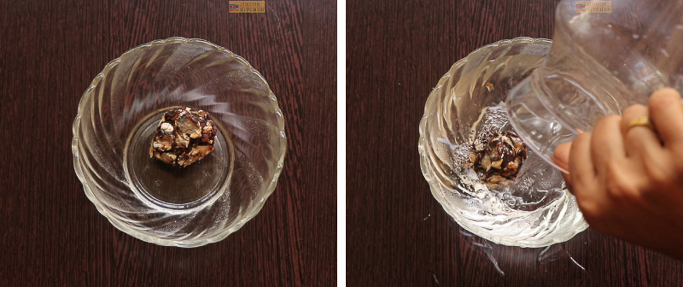 2. Heat coconut oil in a pan/mud pot and crackle mustard seeds, fenugreek seeds. Along with it, add red chilies and curry leaves.
3. Further, add sliced onions and salt. Fry the onions until they turn slightly brown as shown below.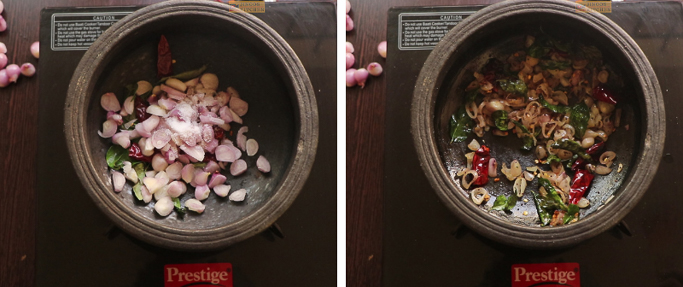 4. Squeeze out the tamarind extract and filter only the water and discard the pulp.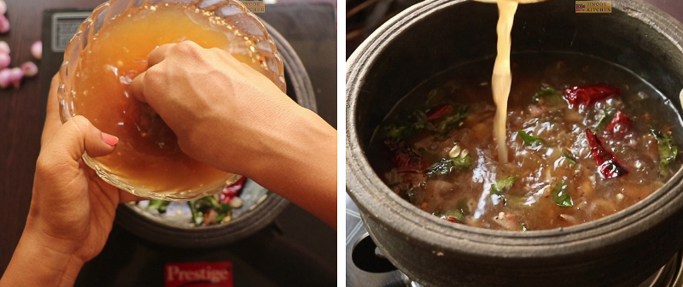 5. Check the salt and add turmeric powder. mix well. Let the mix come to a rolling boil.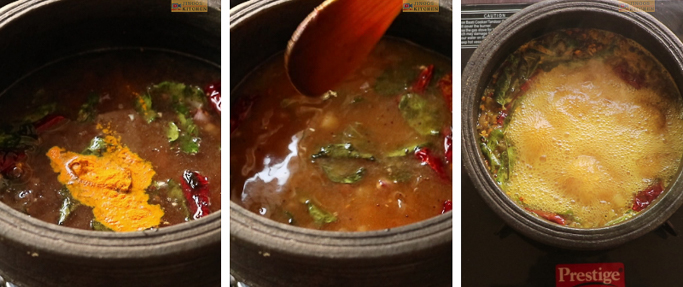 Put off and serve hot with rice.