neer mor recipe | spiced buttermilk recipe from scratch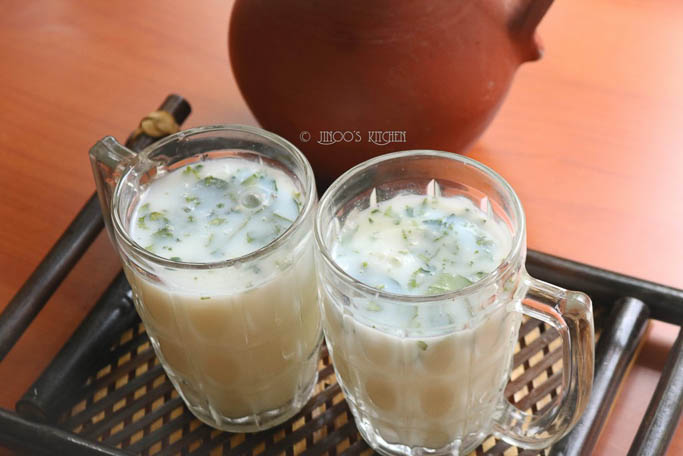 Neer mor recipe | spiced buttermilk recipe from scratch with step by step photos and video recipe. Making of buttermilk has its own prestigious tradition of churning butter out of the fresh cream and spicing buttermilk mildly to have it especially during summer days.
We at our home, has been a customary to churn butter every saturday and melt the butter to make ghee once a month. So almost all the time, we have the buttermilk stocked up. during summer, we prepare the spiced buttermilk and pour it into fridge bottles and refrigerate it. We prefer drinking buttermilk instead of water. so we make it too thin and mildly spiced which is why it is called as "NEER MOR", Neer meaning "water" in tamil.
you can also make this by diluting curd but before that know the basic difference between curd and buttermilk. According to Ayurveda, the churning (kadayal) of the cream from full fat milk into buttermilk, induces the proteins in the buttermilk that is easily digested and that is the reason why we prefer taking it as a summer drink. diluting curd and making it a buttermilk does not meet our need for what the drink is meant to be also that curd is higher in calorie than buttermilk.
As soon as i say neer mor, i remember only mariamman festivals in tamilnadu. When i was a kid in erode, mariamman festivals are celebrated sooo grand and we enjoy almost a month. Periya Mariamman, Chinna Mariamman and Vaikkal Mariamman – these three temples are famous and we make maa vilaku for the temple after the "kambam naduthal" and you could see neer mor stalls everywhere around the city. very thin and spiced that you will feel like you can drink glasses together. Its sooo tasty.
To churn butter
fresh cream/paladai is used here to make buttermilk. Store bought fresh cream can also be used or collect cream from milk on daily basis on to a clean box. Add curd a drop everyday to it. This way within a week, 1 cup fresh cream is collected. take the chilled cream in a blender, add equal quantity of water, 2 tbsp sour curd and blend it.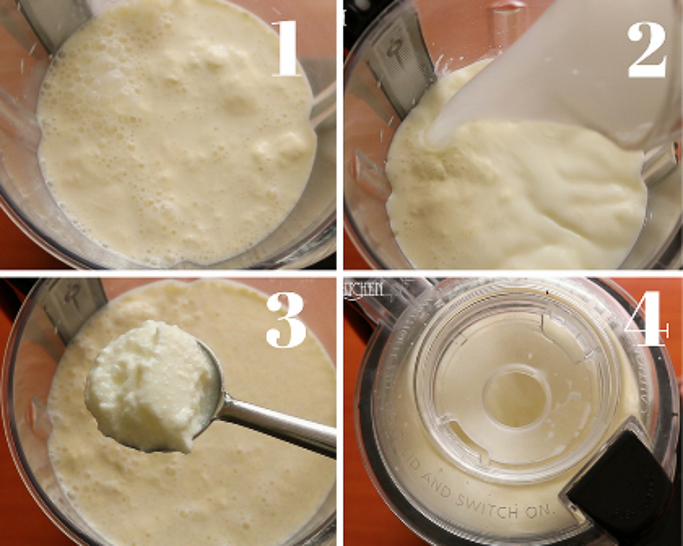 pulse it leaving gap in between. do not blend continuously.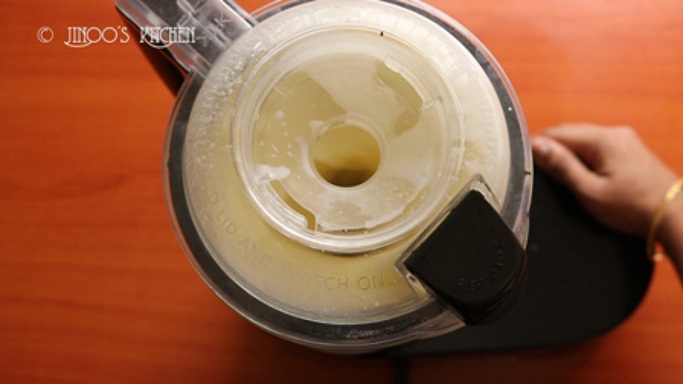 Stop when you find butter on top. keep checking. sometimes withing 3-4 pulse, butter churns, sometimes it takes 1 minute. so check in between and stop when you find pale yellowish frothy layer on top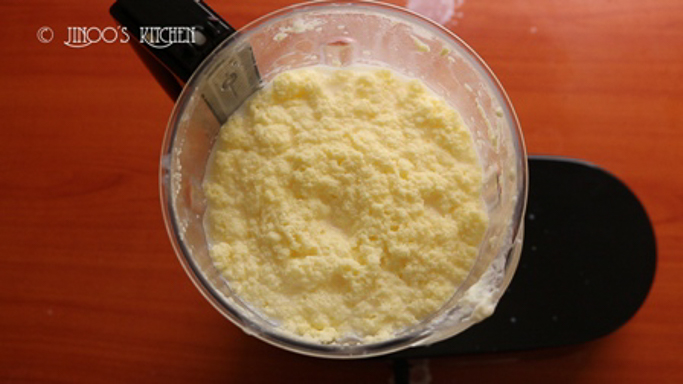 Take 1/2 cup water in a bowl that you are going to refrigerate. wash your hands well with hand wash/soap. with fingers still wet, gather the butter. trust me, by doing this step, the butter does not stick to your hands and can be easily gathered together.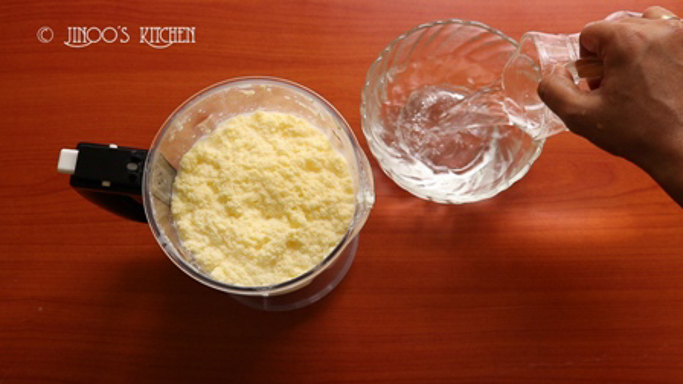 gently bring the butter together while pressing it to make a single ball. take it out and gently squeeze to remove excess buttermilk.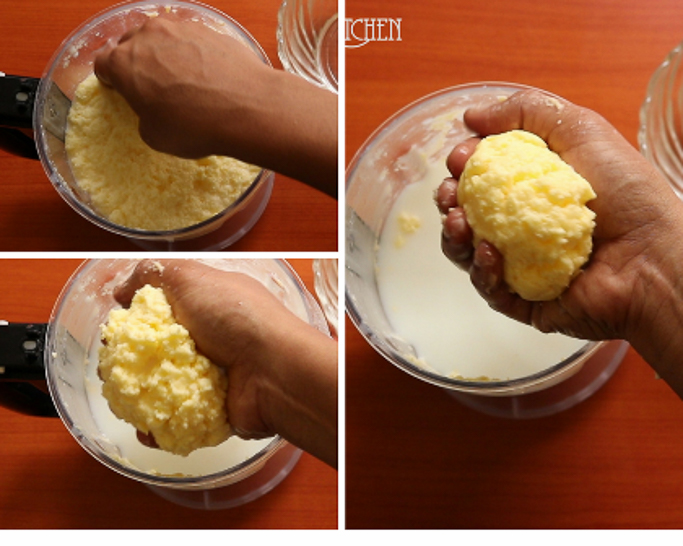 drop it into the bowl with water. You can see the buttermilk coming out of butter and mixes up with water. refrigerate as such or change the water after 10 minutes and refrigerate.
strain the buttermilk to a jar/bowl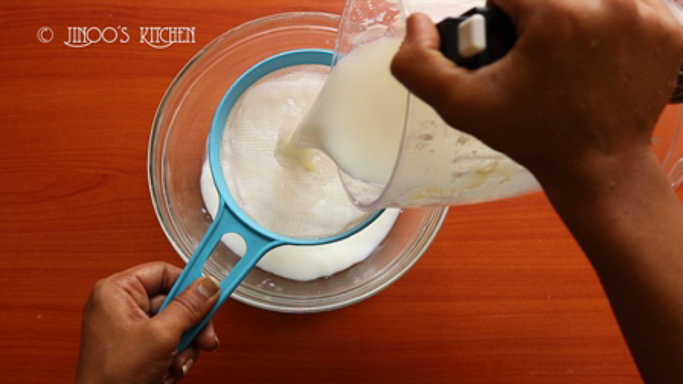 to make neer mor/spiced buttermilk:
to the buttermilk, add sour curd, water and salt. sour curd is added so that you can drink it immediately. if not, then let the buttermilk sit a while to get little sour taste.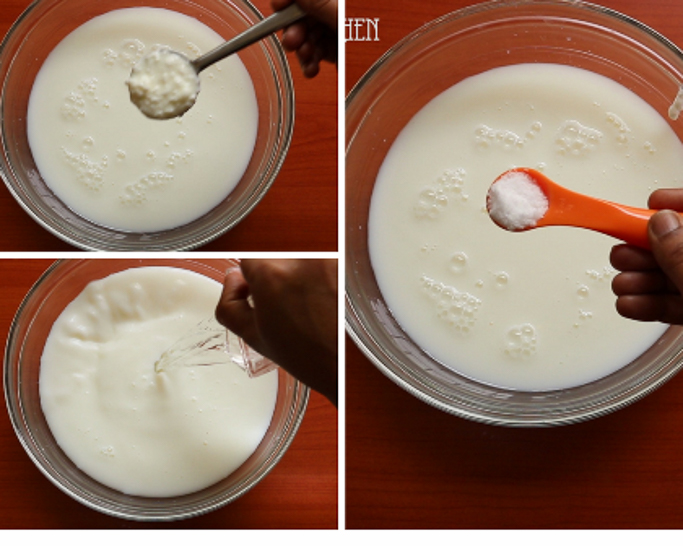 add chopped green chilli, chopped ginger to it. you can also mash it and add instead of chopping it finely.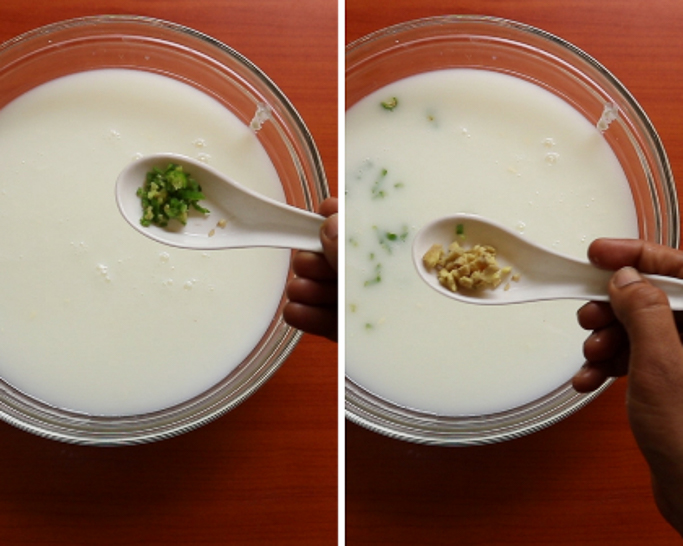 break the curry leaves and add to the buttermilk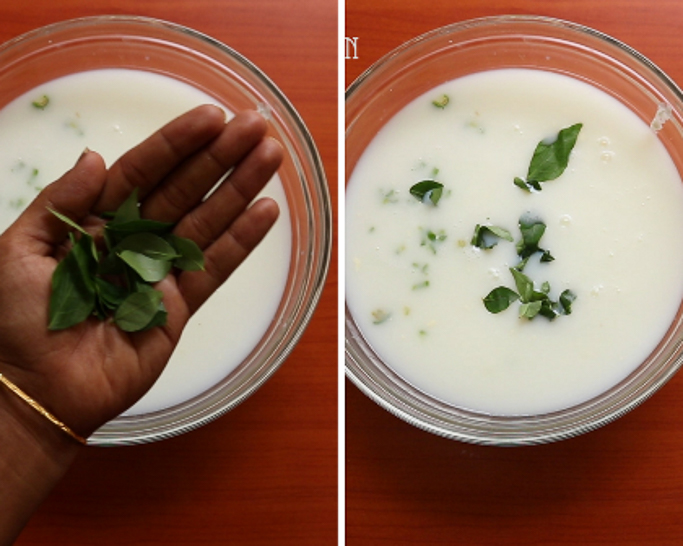 finely chop the coriander leaves, add it and mix well and serve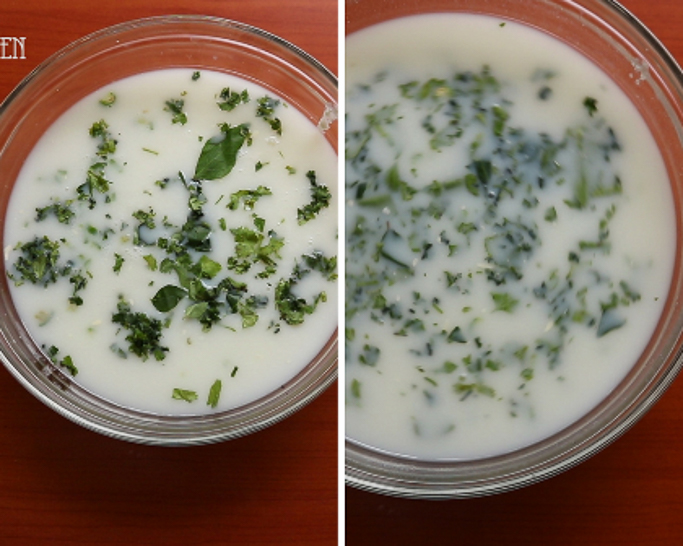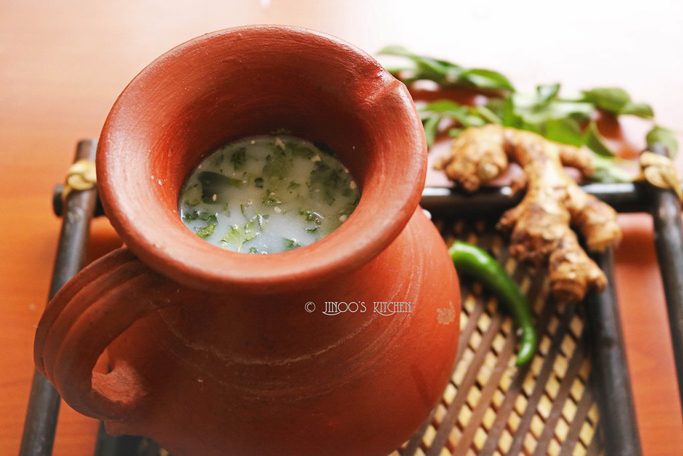 Neer mor recipe
Ingredients
to churn butter
1

cup

fresh cream

1

cup

water

2

tbsp

curd
for spiced buttermilk
1

no

green chilli

chopped finely

1

inch

ginger

chopped finely

1

spring

curry leaves

broken

1

tbsp

coriander leaves

finely chopped

salt to taste

water to dilute

2

tbsp

curd
Instructions
take fresh cream along with curd, water and pulse repeatedly to churn butter

take out the butter to bowl with water and refrigerate.

filter the buttermilk, add salt, water, green chilli chopped, ginger chopped, curry leaves, curd and chopped coriander leaves.

mix well and serve chilled
pin for later: