Quick and easy mango pickle recipe | Instant raw mango pickle recipe | Manga achar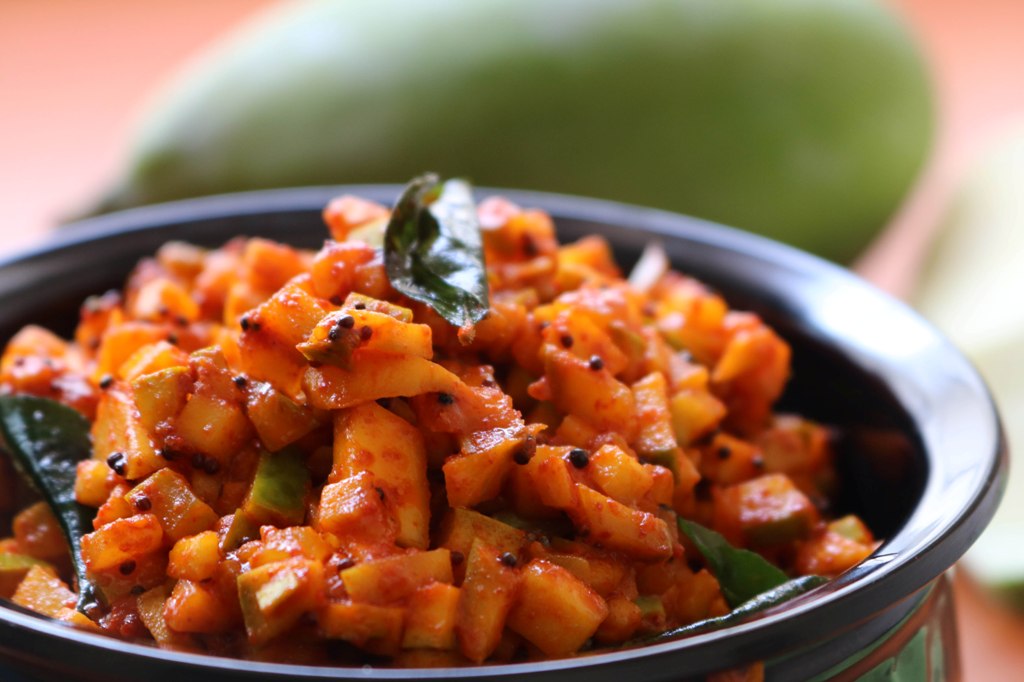 Quick and easy mango pickle recipe | Instant raw mango pickle recipe | Manga achar with step by step photos and video recipe. Raw mango pickle is super easy and this south Indian style tempered instant pickle is easy to make and is ready in just less than 15 minutes. served in kerala sadhya. 
Onam sadya recipes | Kerala sadhya recipes| Onam vaibhavangal #1
chopping mango is only time consuming process , otherwise it is very easy to prepare and can be stored for more than 2-3  weeks even months if properly taken care while storing and using it. add more oil if storing it for longer period.
My red chilli powder has good color and also is spicy. So i haven't added Kashmiri chilli powder. You can also add Kashmiri chilli powder if you want bright red color. adding vinegar is optional and can be skipped if making in small quantities.
I have used fenugreek powder in this recipe instead of fenugreek seeds. few use fenugreek seeds while tempering but i prefer this method because fenugreek seeds will taste bitter when you bite them, so making it into fine powder and adding them can avoid such disturbances while eating.
here is the quick video of making raw mango pickle:
Now, lets see how to make this quick and easy mango pickle recipe. Firstly, you can choose any variety raw mango. here i have taken Totapuri or Ginimoothi mango. But make sure it is raw and not semi ripe. wash and wipe it clean.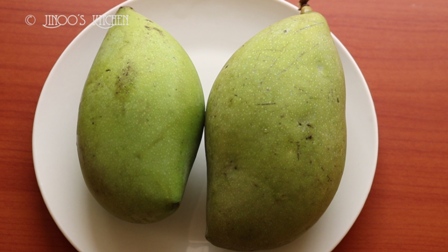 chop the raw mango very finely. smaller the size, tastier it is for instant pickle. slice the mango vertically and then make thin slices out of the pieces and chop them very finely along with its skin.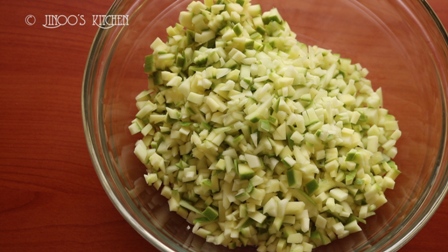 take it in a bowl and add turmeric powder and salt.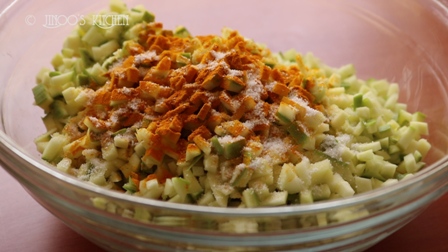 give it a good mix and set it aside for 10- 15 minutes so that it gets soaked a little in salt.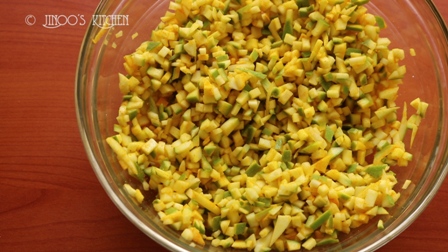 heat coconut oil in a pan and crackle mustard seeds and add curry leaves and asafoetida. let the  curry leaves turn crisp.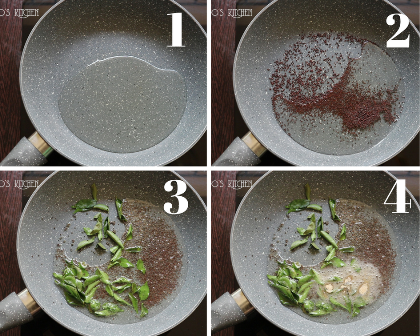 further add raw mango chopped and marinated with turmeric and salt. also add red chilli powder, fenugreek powder and mix well. switch off the stove.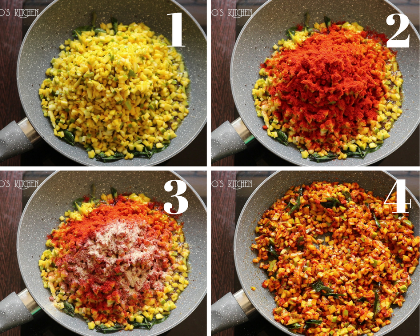 add vinegar and mix again until well combined.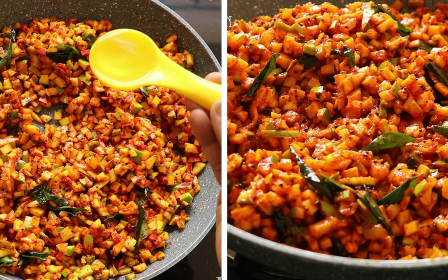 Quick and easy mango pickle is ready. serve fresh or else store it in a clean air tight container in refrigerator. the later you use, the more taste it is. actually tastes best the next day.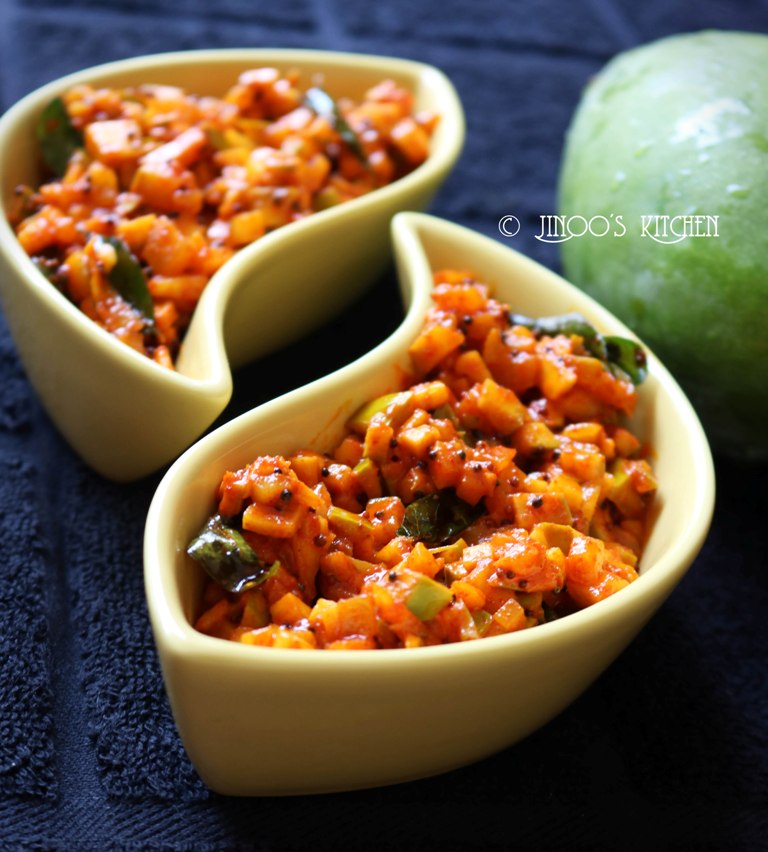 Quick and easy mango pickle recipe
Ingredients
2

big

raw mango

any variety

1

tsp

turmeric powder

salt to taste

1.5

tbsp

chilli powder

3-4

tbsp

coconut oil

1

tbsp

mustard seeds

2

spring

curry leaves

1/8

tsp

asafoetida

1

tbsp

vinegar
Instructions
finely chop raw mango and take it in a bowl. mix with salt, turmeric powder and marinate for 10 minutes.

heat coconut oil and crackle mustard seeds, curry leaves, asafoetida

switch off and add in the marinated mango along with chilli powder and fenugreek powder. mix well.

lastly, add vinegar and mix again.