Ragi Wheat cupcake recipe | Finger millet cupcake recipe
How to make Ragi Wheat cupcake recipe | Finger millet cupcake recipe with step by step photos and video recipe. Simple anybody can bake kind of recipe with ragi flour, wheat flour, cocoa powder and tutti frutti.
Ragi Cupcakes are in my often bake list as Ragi and chocolate make an amazing combination and makes us eat guilt free. You can add brown sugar if you wish too. I have added caster sugar in this recipe.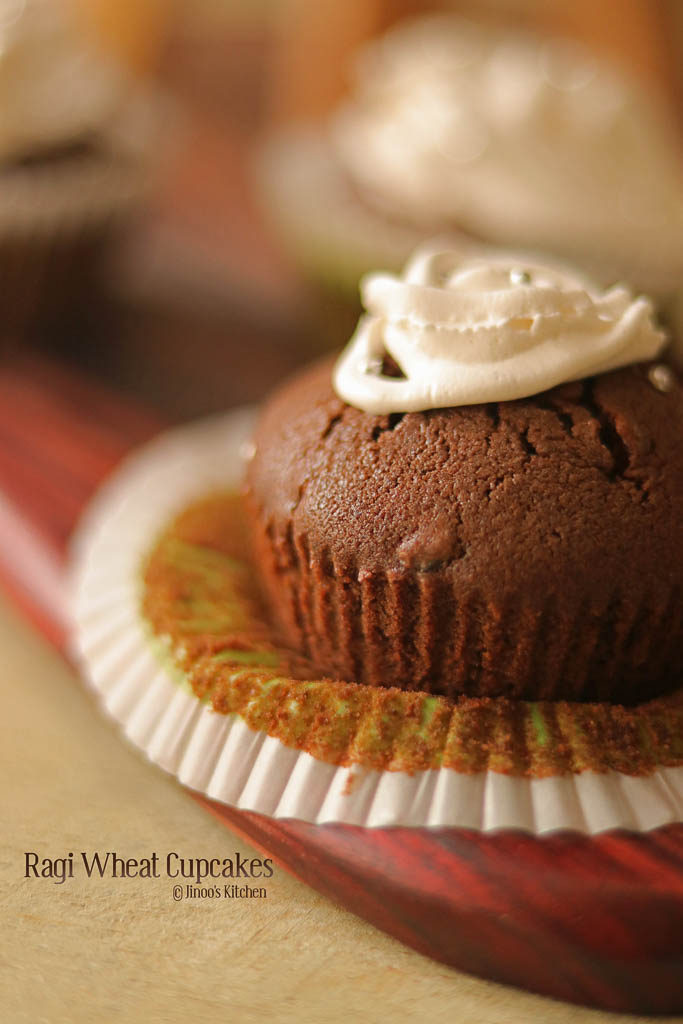 Instead of tutti frutti you can also add sliced nuts to the batter. Also I have added milk little at a time and adjust it until you reach the medium thick but flowy batter. It will differ from the measurement mentioned base on the flour type,sugar used and many other factors.
Last time when I made this almond cupcake I thoroughly enjoyed it but little one preferred this ragi chocolate cupcake more than the almond ones. This video below – you should check out it for all the fight scenes we had together to shoot the cupcake.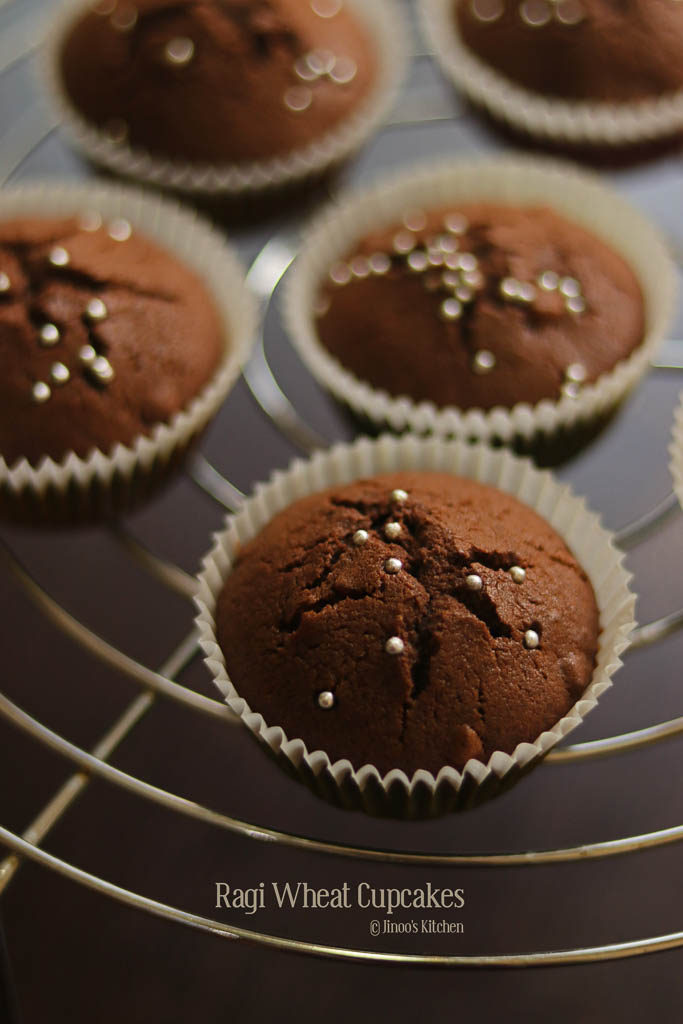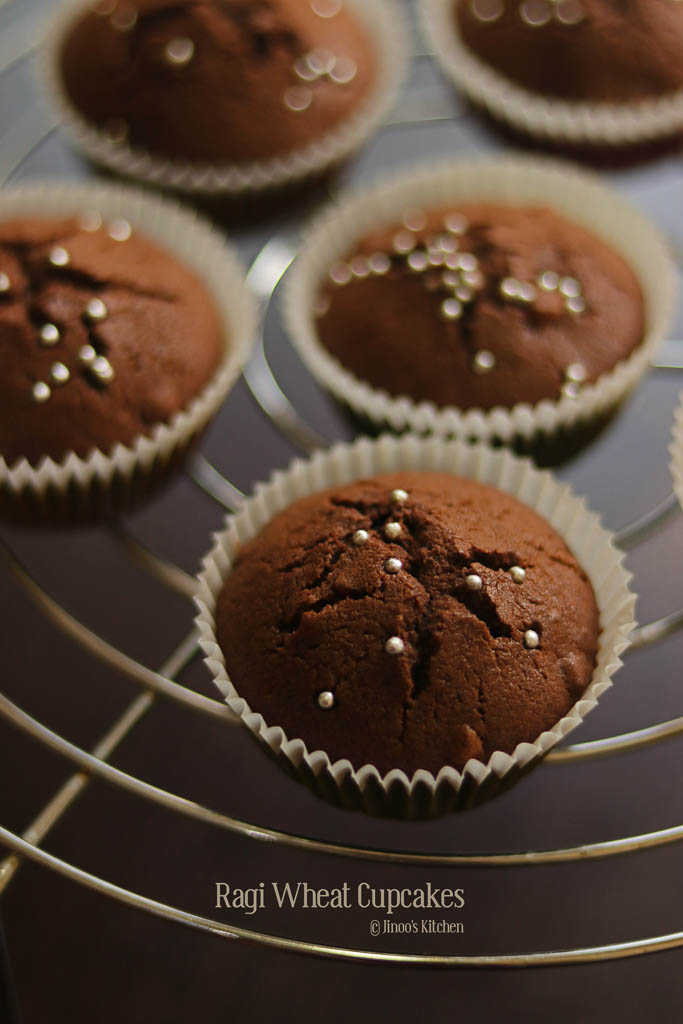 ---
Ragi Wheat cupcake recipe
Finger millet cupcakes recipe
Ingredients
55

gms

wheat flour

55

gms

Ragi flour

25

gms

cocoa powder

1

tsp

baking powder

2

large

eggs

85

gms

caster sugar

110

gms

butter

1

tsp

vanilla essence

1/4

cup

milk

1/8

cup

tutti frutti

few

silver balls

whipping cream

to decorate
Instructions
sift together wheat flour, ragi flour, cocoa powder to a bowl and add baking powder to it. Mix once.

In another bowl, blend butter and sugar together until smooth and then add eggs to it. Blend until combined.

Fold in flour mix little at a time.

Further, add milk and fold the batter until medium thick.

Divide the mixture between the cupcake liners, Fill 3/4th and top it with silver balls. Then transfer to the oven and bake for 15-20 minutes.

Test with the toothpick, if it comes out clean, cakes are done.

Transfer the cakes to the wire rack and leave it to cool.

Decorate with whipping cream and silver balls.
Video
---
Finger millet cupcake recipe
Measure and Sieve Wheat flour, Ragi /Finger millet flour, Cocoa powder into a mixing bowl.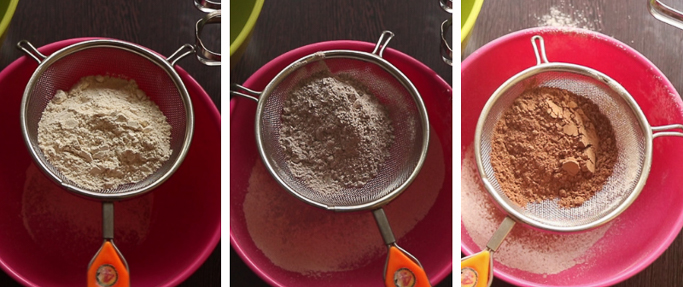 2. To this, add baking powder and mix well. Keep it aside until use.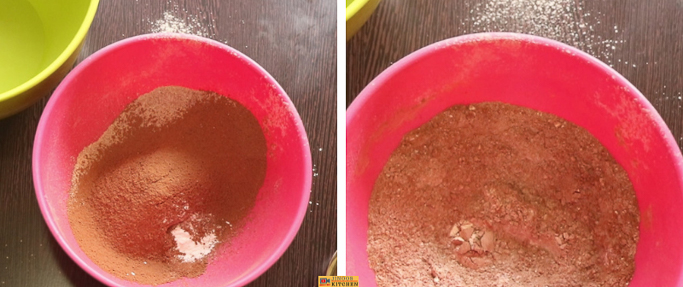 3. Break 2 eggs into another clean bowl. Add caster sugar and butter. If you do not have caster sugar just powder the white crystal sugar. One more important point is EGG AND BUTTER HAS TO BE AT ROOM TEMPERATURE.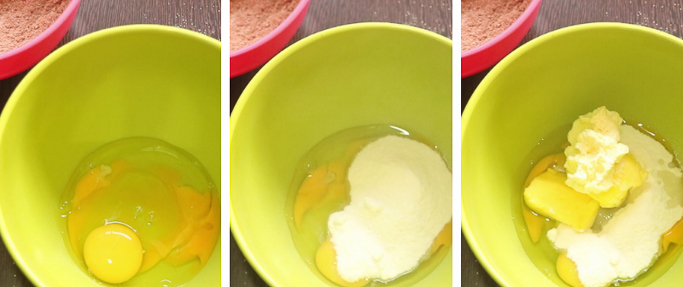 4. Now since we are blending it all together, if it is not at room temperature, the mixture may curdle but will make no difference to the final taste. So in case it curdles – dont panic. Or otherwise, beat the butter and sugar until light and add one egg at time and blend. This way you can make sure it doesn't curdle. Add vanilla essence and mix again.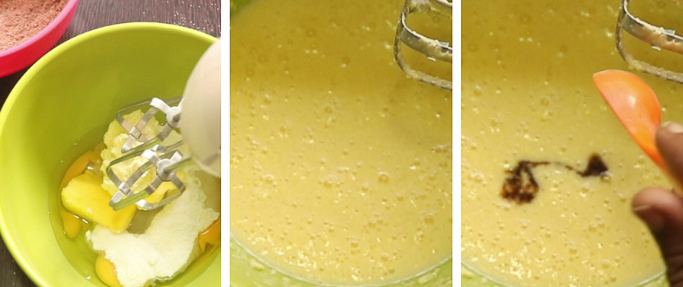 5. Fold in the flour mixture and look out the consistency.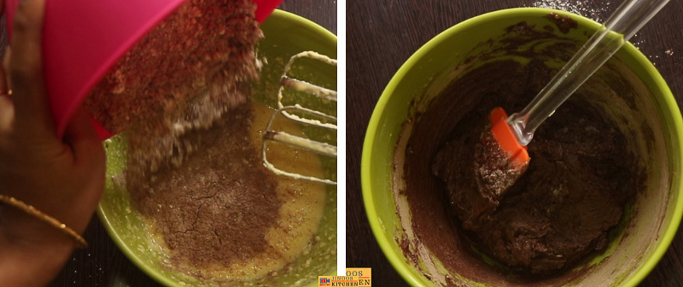 6. You can add upto 1/4 cup milk or a tsp more of it if needed to bring it to a medium thick but flowy consistency like in the pic. Should not be pouring like cake batter neither should be thick like cookie batter.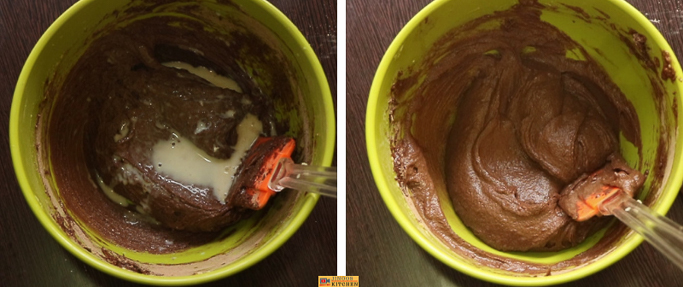 7. Lastly add tutti frutti and fold in once.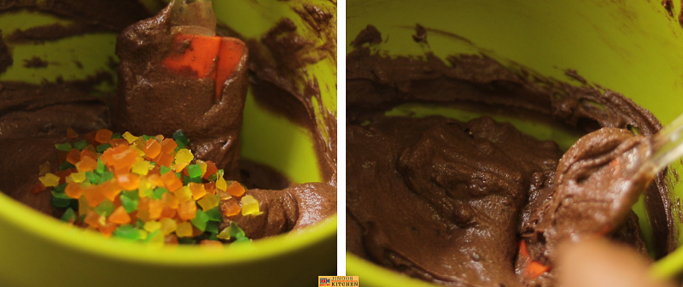 8. Preheat the oven to 180 deg c and line up a cupcake tray with liner. Fill in 3/4th of the liner with batter. Top it up with silver balls.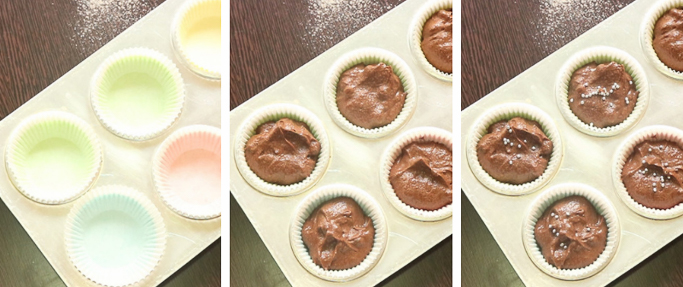 9. Bake for 18-20 minutes at 180 deg c or until the toothpick comes out clean. check once at 15 minutes and then if not clean, check again at 18-20 minutes. Mine took nearly 18-19 minutes. Cool it down on rack and serve fresh with cream topping.