Rose milk syrup recipe | Pure homemade rose syrup recipe from rose petals
Rose milk is one of the favorite drinks to most of us and making the rose milk syrup at home makes it so happy and guilt-free to give to our kids. That too if made from fresh rose petals, they are so tasty, fresh, and pure. Rose is rich in antioxidants and has anti-microbial properties. so adding rose syrup to milk is so much beneficial especially to children.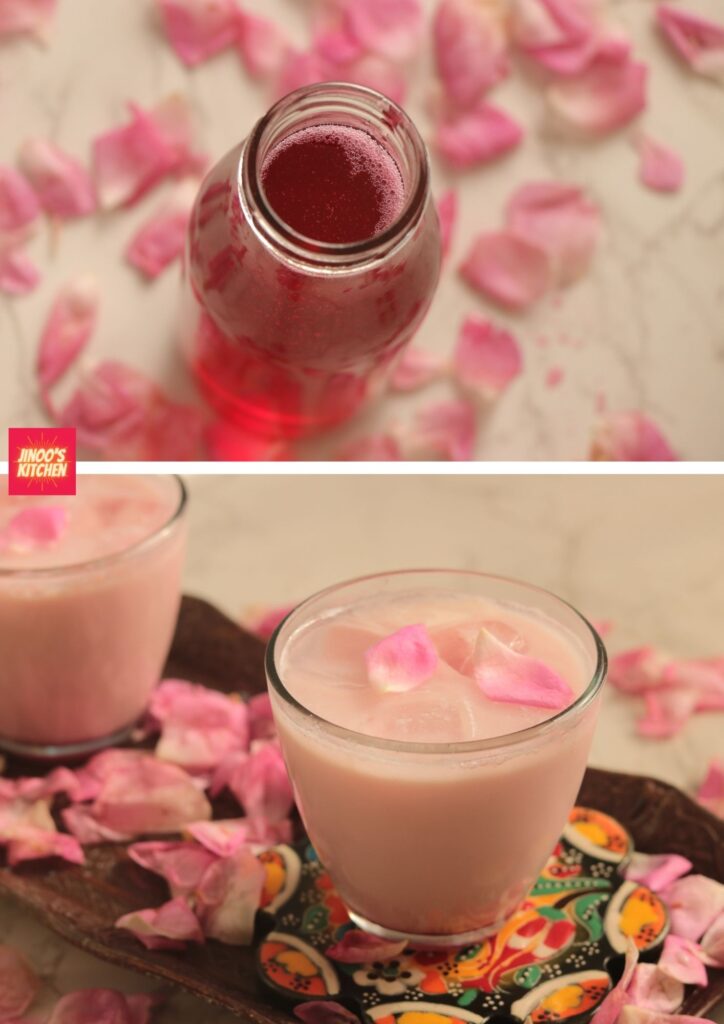 Video recipe of Homemade Rose milk syrup
During summer, it's common especially in south India that restaurants serve fresh rose milk. I don't prefer having it outside or getting it for my kid because of the chemicals/preservatives used in store-bought rose syrup. So making a rose milk syrup with store-bought rose syrup is completely useless when you are trying to make it healthy. We get paneer roses/edible roses in the flower market and if you are able to procure them, then it is a very easy and simple process.
Ingredients used for making Rose syrup
All you need to make this rose milk syrup is
Fresh Rose petals (Paneer rose/edible rose) – it has a unique scent and flavour popularly known as paneer rose used for cosmetics, perfumes and in making gulkand. Roses have to be cleaned without stem, washed, air dried for few minutes to strain excess water and then used to make syrup.
Sugar – Generally white sugar is used to make this syrup while some add honey to the extracted rose essence adn use it. Taste of the original rose milk comes from white sugar. I havent tried it out with country sugar/brown sugar though.
Rose water – which is added just for the fresh aroma
Rose essence/red food colour – Instead of adding red food colour, i have added rose essence.

alternatively, You can also add a piece of beetroot to the sugar syrup instead

Lemon salt/citric acid – Though it is optional, I prefer adding it to increase the shelf life.
How to make Rose syrup with step by step pics
Step 1: add the required quantity of sugar in a teapot or thick-bottomed pot/vessel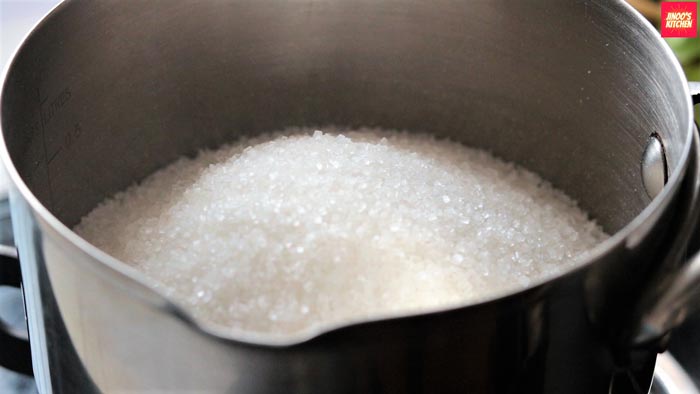 step 2: add water to the sugar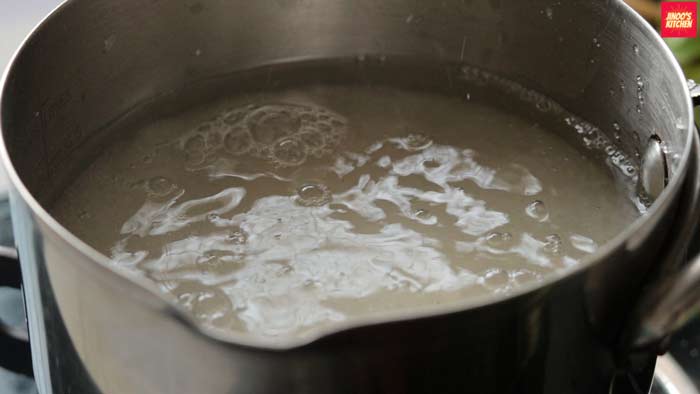 step 3: switch on the flame and mix well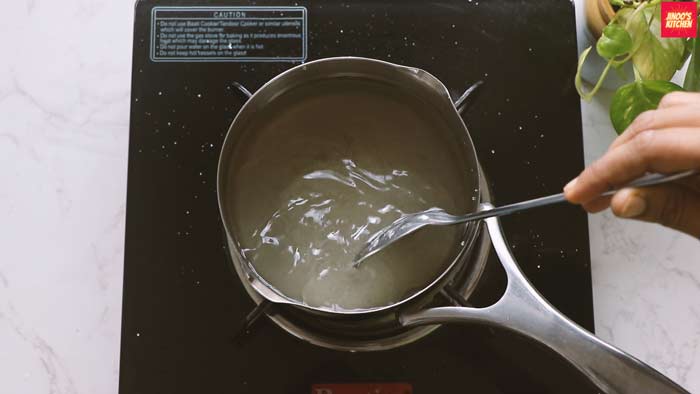 step 4: let it boil until half-string consistency. Half string consistency is just that it has to be sticky and need not form threads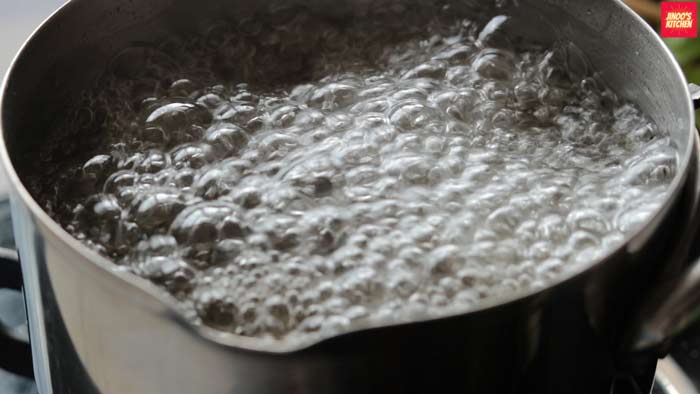 step 5: lower the flame, add lemon salt/citric acid.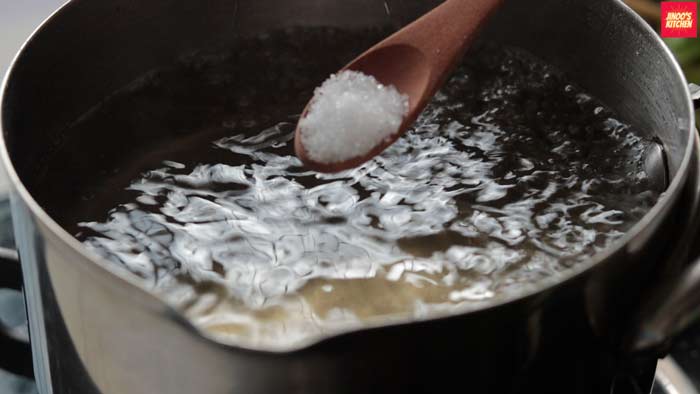 step 6: add rose water to the pot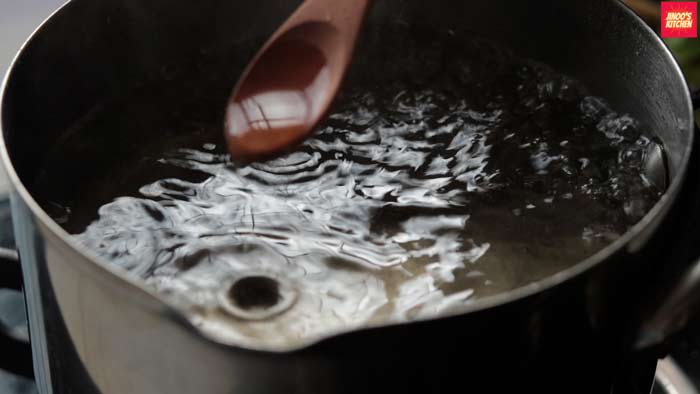 step 7: add rose essence/red food colour whichever is available.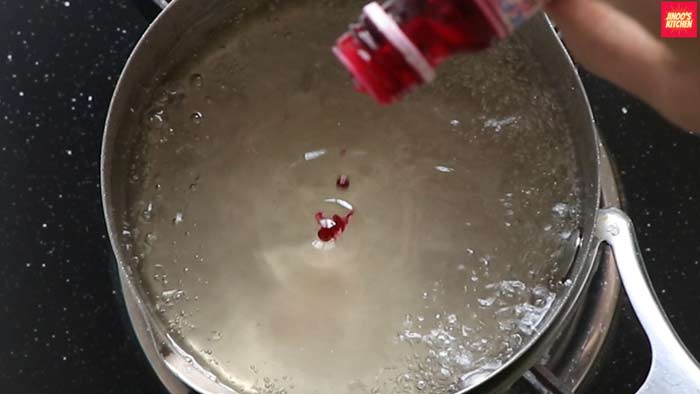 step 8: wash and add fresh rose petals to the sugar syrup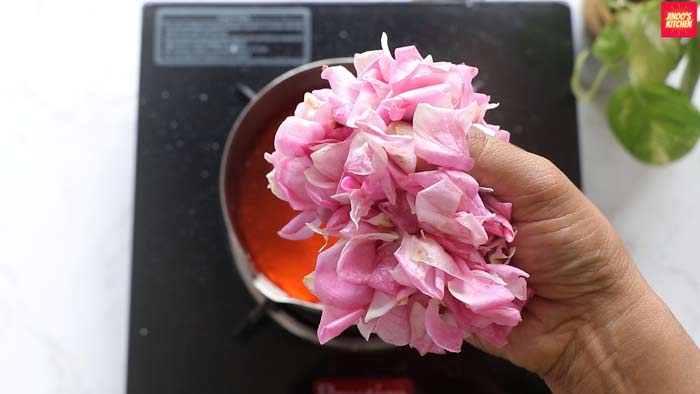 step 9: mix well keeping the flame low.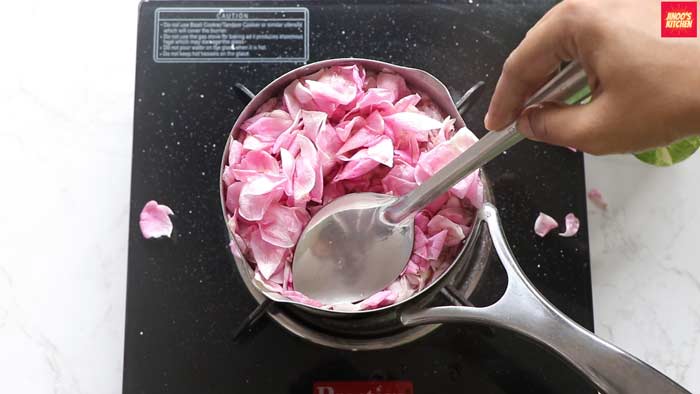 step 10: close and cook. let it come to a boil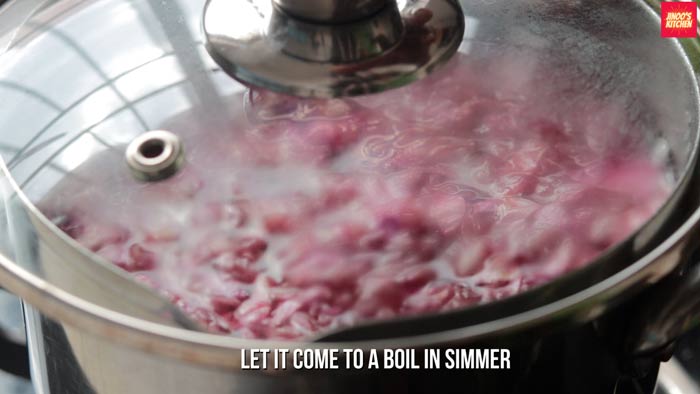 step 11: stop when the colour of the petals changes to pale.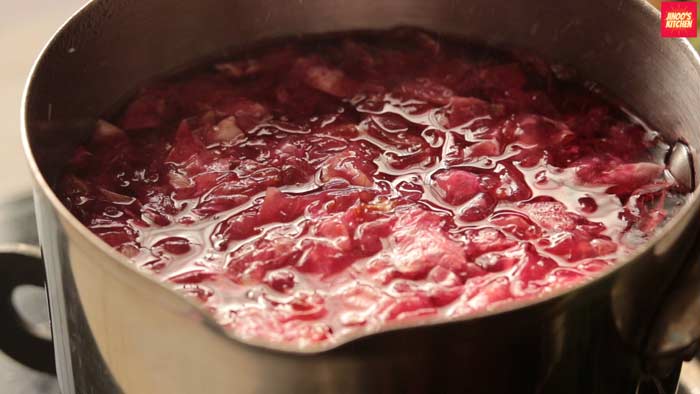 step 12: cool and strain the syrup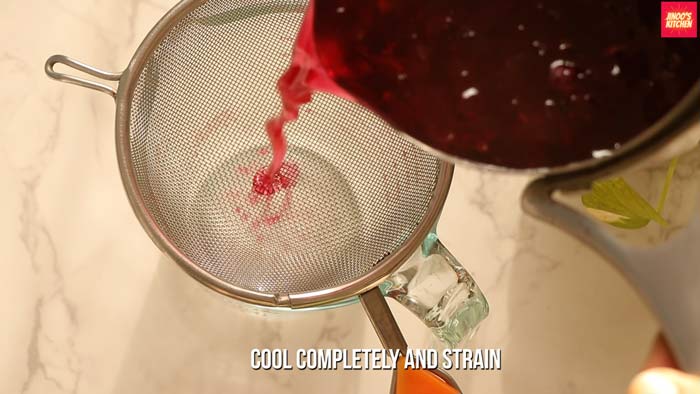 step 13: fresh homemade rose milk syrup is ready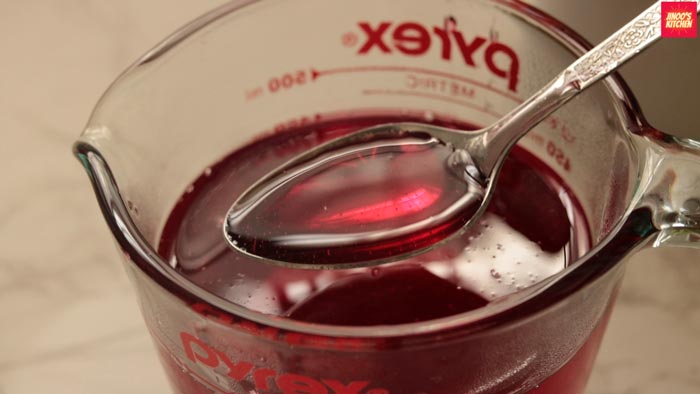 step 14: store it in a bottle and refregerate.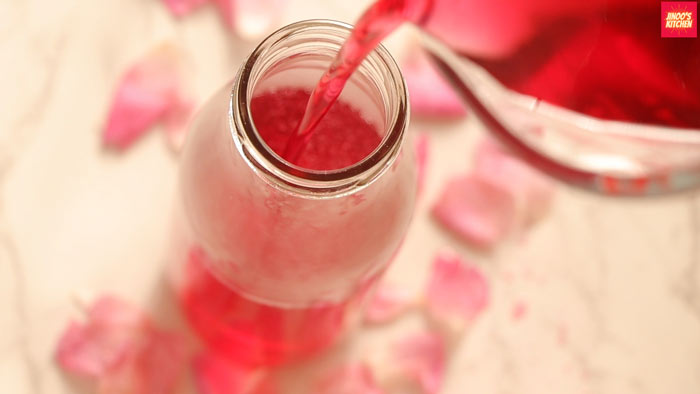 step 15: to make rose milk, add rose syrup to a serving glass.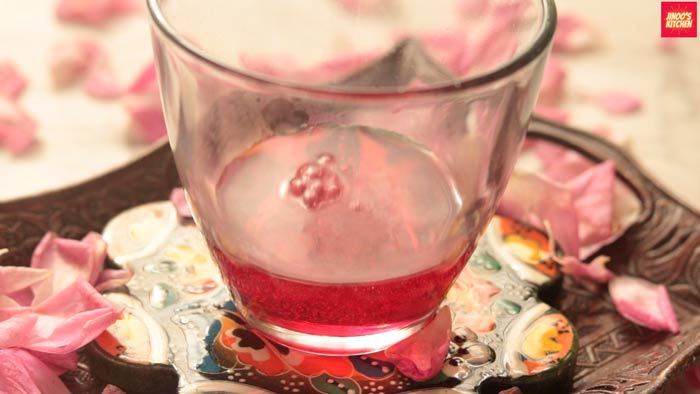 step 16: add chilled milk to it.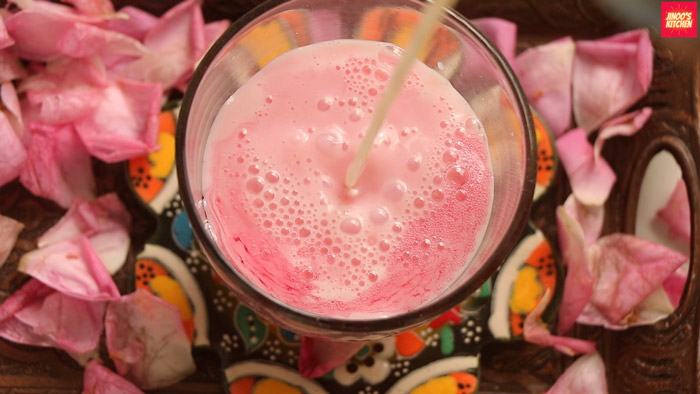 step 17: mix well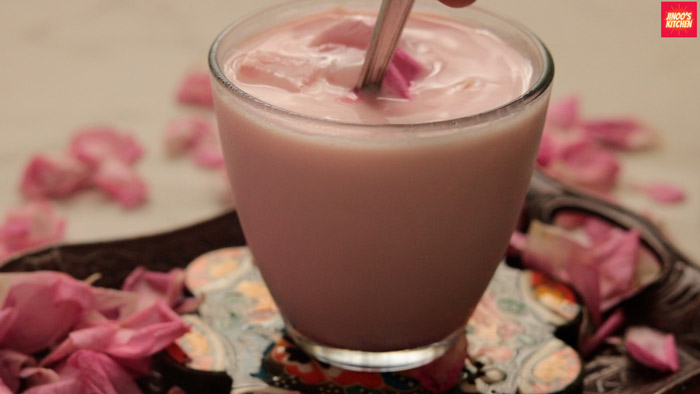 step 18: add ice cubes to it if needed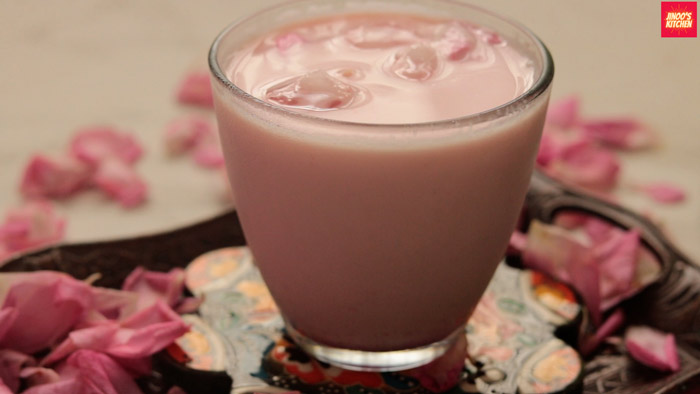 step 19: serve fresh and chilled.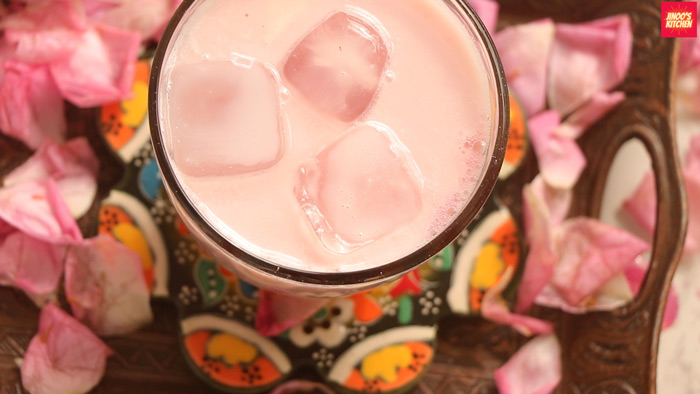 Serving/Storing suggestions and tips
You can also leave the syrup with petals overnight and then store the rose milk syrup in a air tight bottle and refregerate
It stays good for 2-3 months
rose milk has to be frothed by pouring from one glass to another until frothy and then served with ice cubes.
Rose syrup and rose milk recipe card
Rose milk syrup and rose milk recipe
Ingredients
1.5

cups

sugar

1

cup

water

1/4

tsp

lemon salt

1/2

tsp

rose water

3-4

drops

rose essence/red food colour

2

handful

rose petals
For rose milk
2-3

tbsp

rose syrup

1

cup

chilled milk

2-3

no

ice cubes
Instructions
Take sugar and water in a tea pot and heat it.

Let it boil until it gets to the half string consistency or sticky consistency.

lower the flame and add rose water, essence, lemon salt and mix well.

further add the rose petals, mix well.

close the pot and let it boil until the petals turn pale.

cool down completely and strain it.

store the syrup in bottle and refregerate
For rose milk
take rose syrup in a serving glass and add chilled milk to it

mix well and top it with the ice cubes.
Video
FAQ's on rose milk syrup