Samayalarai – tantalizing south Indian thali @ coimbatore
Veg and non veg thali at affordable and a star experience
"Coimbatore's First South Indian thali restaurant in an star hotel is crafted to offer authentic culinary journey of culture. Inspired by the regional tradition and charm, it takes you away from the hustle of the city to a tranquil environment in which you can enjoy your meal at leisure while the soothing strains of Carnatic calms your harried nerves. Specialties from the different regional cuisines of Tamilnadu are served "
________________samayalarai Coimbatore review__________________
what's so new to the normal south Indian thali? 
they have a set of menus changing everyday. you could see the menu below. we were served with vasantha neer – a jaggery lemon drink with mint flavour which was light and refreshing.
vasantha neer

kozhi milagu rasam
I opted for a non veg meal and got served piping hot kozhi milagu rasam. not too much spiced and the quantity is apt for the lengthy course of meal to follow. Its must to mention bout the drumstick pulp soup in the veg thali. I tasted it and it was too good and different dish that i haven't tasted yet. the flavour of drumstick pulp was blending too good with the rasam. 
Special mention to aprons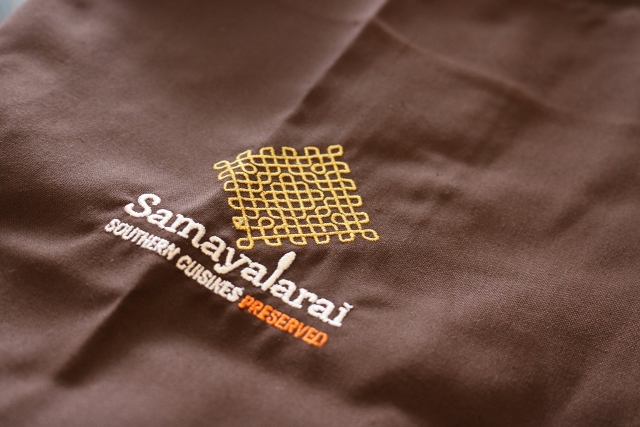 They have placed Aprons to be worn while eating. That's a good idea especially for the clumsy eater like me:) 
nonveg meals

fresh and hot appams served with coconut milk

hot parotta served with veg kurma

beeda, banana and chocolate icecream
the whole course of meal had so much that a taste of each made me full. fish fry, paneer podi were both were mildly spiced and good in taste. nothing negative to point out in the course. 
---
My overall review on samayalarai
Dining experience – relaxed, feel good experience with light music
Food – no harm to tummy, lengthy course 
Family – leisurely time can be spent with family
Kids – dishes are kids friendly (low-medium spiced) 
Price – 1400/- for two approximately. 
Samayalarai focus is on the quality of the ingredients it uses and the cooking methodology, which contributes to the genuine flavors of the vegetarian and non-vegetarian dishes that are elegantly presented and adoringly served in a Thali

samayalarai team
The restaurant is located on the 1st floor of Radisson Blu Coimbatore and is open for dining during lunch meal from 12.30pm to 3.00pm from Monday to Saturday.  Samayalarai can accommodate up to 80 guests including alfresco dining.
If you want to learn more about booking and enquiries – www.radissonblu.com
---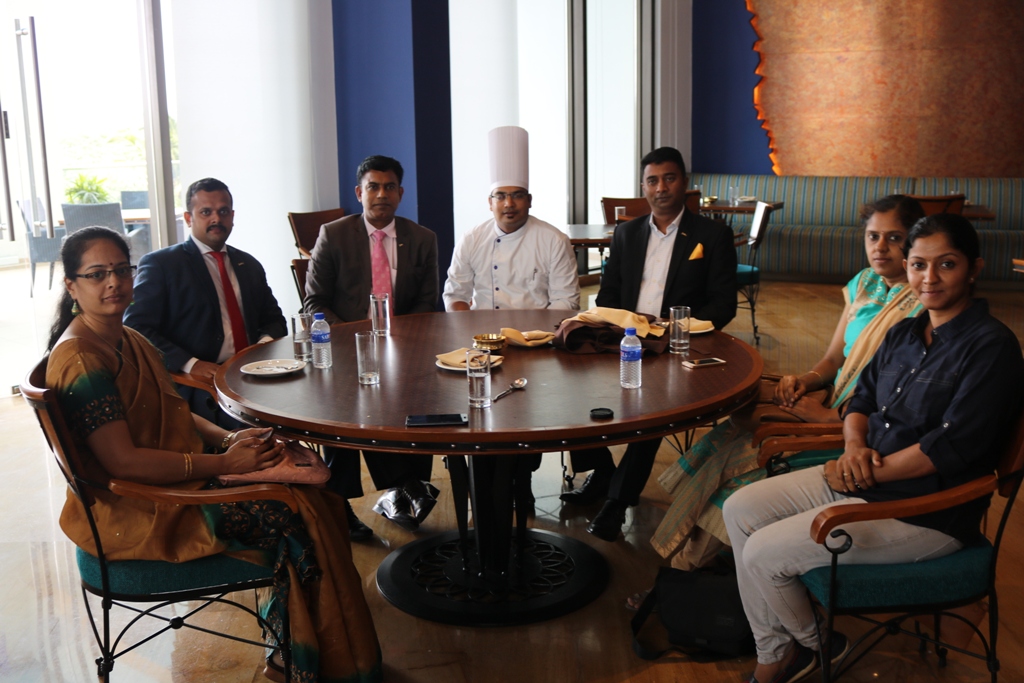 Thanks for taking time to read my review and special thanks to radisson team for hosting us !