Simple onion garlic masala fry ~ side dish for bread varieties
How much ever subzi varieties are cooked for rotis, it would taste
Awesome just with the single slice of onion with it.
Simple and easy recipe!!  especially if u love having onions for rotis and have to pack it for lunch, instead of raw onions this recipe will taste and even smell better 
1. Chop 2 onions
2. crush a garlic pod
3. Heat oil, add the crushed garlic and fry until roasted garlic aroma arises. Now add chopped onions.
4. 1 tsp Chilli powder and salt to be added
5. A pinch of Garam masala ( optional)
Mix everything and fry it until onions turn pink. It should not lose its crunchiness.
Those who love having onions with roti, try this!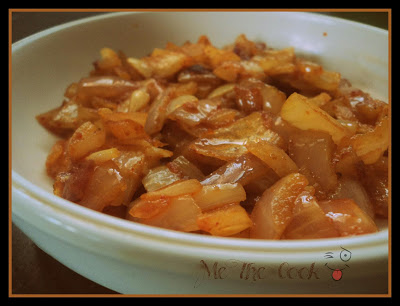 Simple onion garlic masala fry ~ side dish for bread varieties