Thalappakatti style chicken Biriyani recipe | Dindigul Biriyani
Thalappakatti style chicken Biriyani is very famous in tamilnadu. Anybody would know dindigul thalappakatti biryani. The flavor and taste is so unique that it has reached its heights.
Dindigul Thalappakatti Biryani Recipe with step by step tutorial and detailed tips on to get the perfect biryani.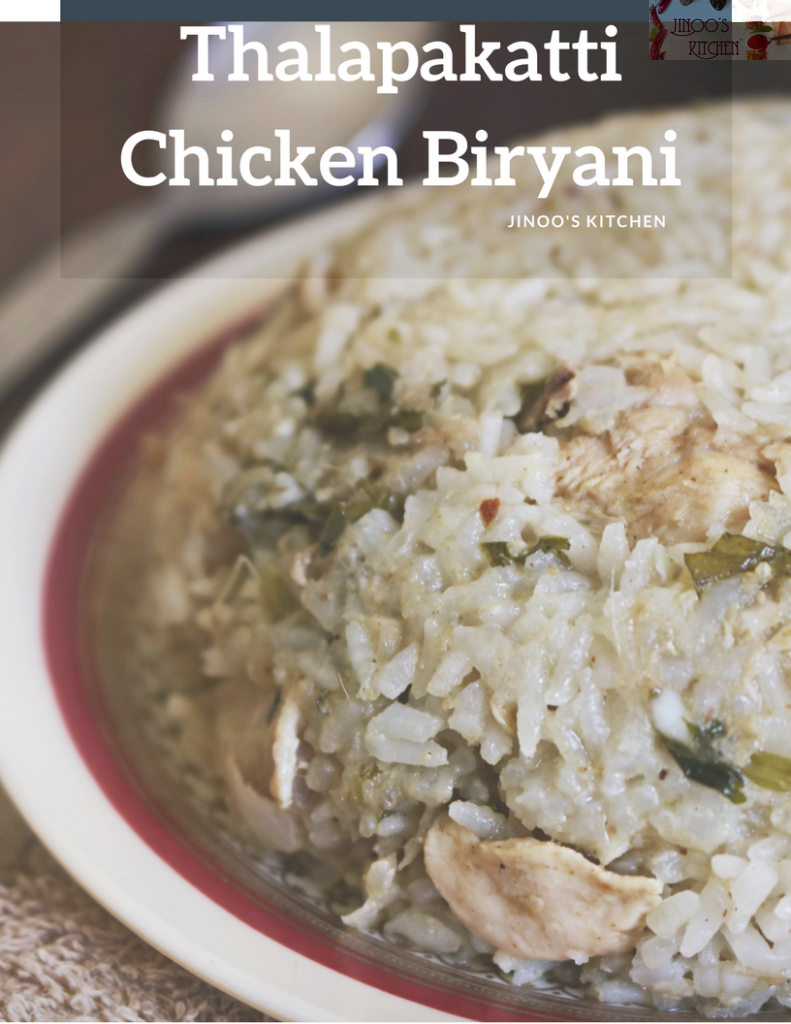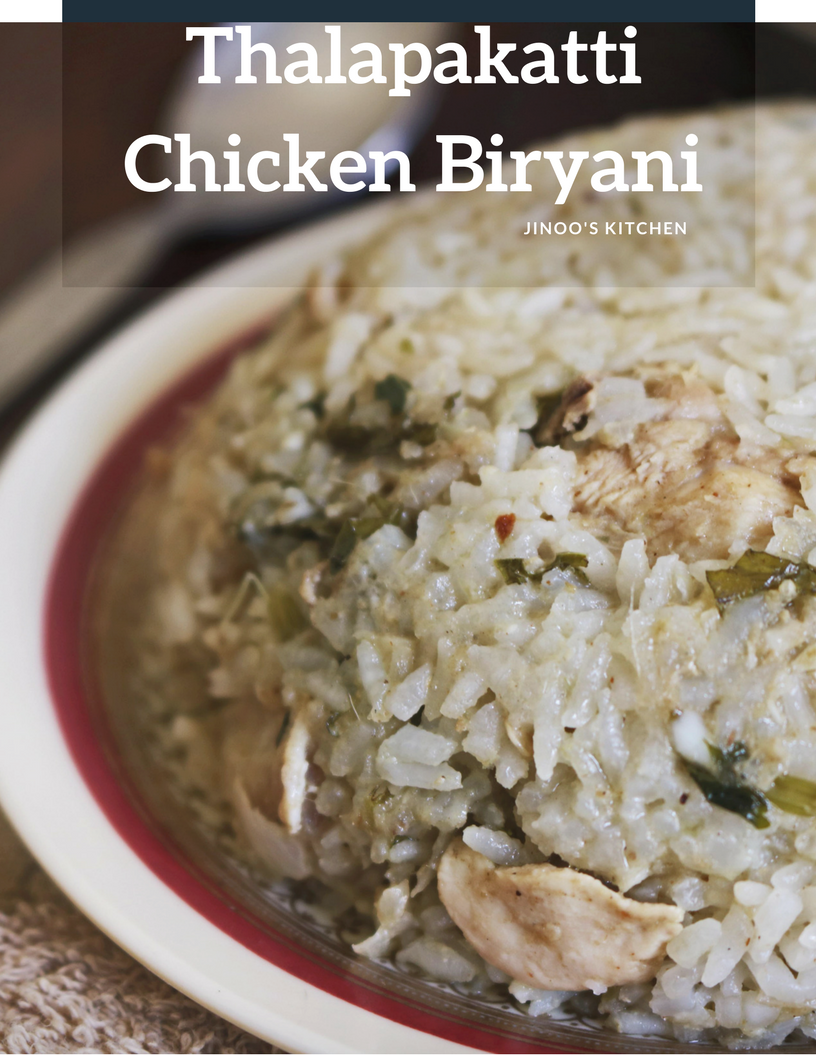 Something about Thalappakatti biriyani if you have not heard of it!
The Thalappakatti Biriyani Hotel's roots can be traced all the way back to 1957. Founded by Mr. Nagasamy Naidu under the name Anandha Vilas Biriyani Hotel in Dindigul. He always wore a turban called THALAPA(a traditional head dress), which over the years became synonymous with his brand and cooking styles, leading him to earn the nick name "Thalappakatti Naidu" which would eventually became the name of our brand and restaurants.
Right from the beginning, he always emphasized on taste and ensured that the Biriyani made at his hotel was both delicious and unique. This was achieved and still is by meticulous selection of ingredients prepared from quality masala products. Biriyani was prepared using superior quality Seeraga samba rice, known as Parakkum sittu and meat obtained from top-class breeds of cattle particularly found in the famous cattle-markets of Kannivadi and Paramathi.
The unswerving nature and mouthwatering taste of Thalappakatti Biriyani can be attributed to the fact that all the ingredients were prepared by Thalappakatti Naidu, himself and took great care in doing so. He also prepared a palatable dish know as "Dalcha" (a useful combination dish with Biriyani) by making use of mutton bones and adding vegetables like brinjals, potato, thoor dhal to it. Despite its roots going back 50 years, his cookery style and secrets passed down to his family members are followed strictly meticulous and thereby have ensured that the "Thalappakatti Biriyani" taste remains unchanged.
This recipe has got its way from a couple of you tube videos, magazines and websites. Having gotten into a numerous trials with the recipe derived, am publishing it here. I always wanted to put up the title as "restaurant like" or "Style" because the recipe will be almost like them but it is never gonna be the same as you eat it at their place 🙂 Because of the variety of sourcing mutton, rice and many spice secrets which is unique at the restaurants and it is published nowhere! 😉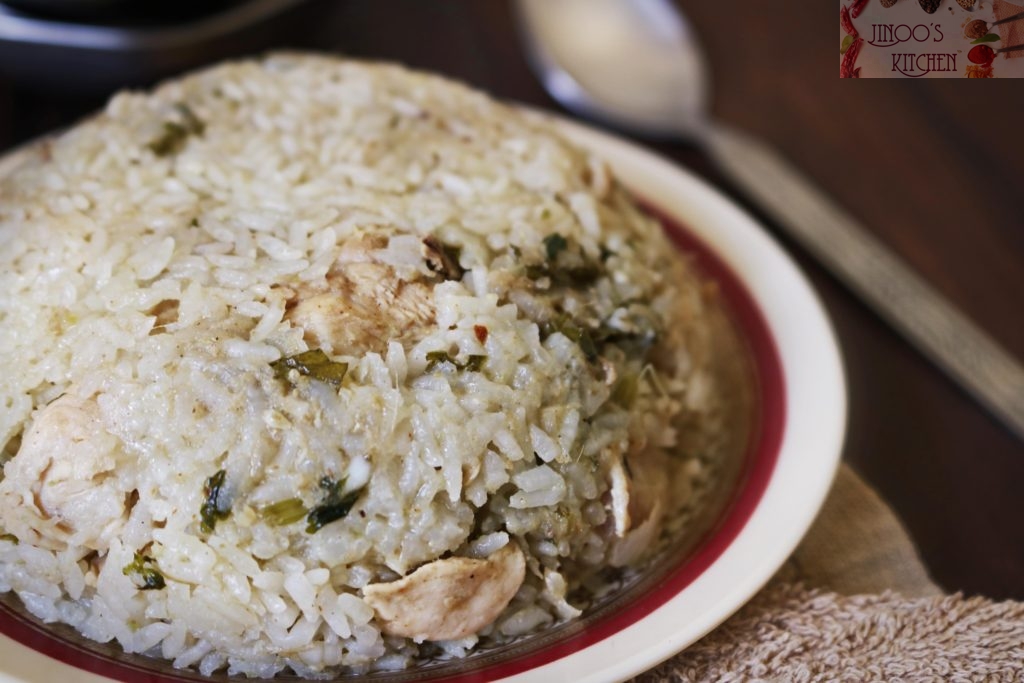 arachuvitta chicken curry is one of the best combination for this Thalappakatti style chicken Biriyani. Try out Nadan chicken curry as well, goes well! to suit the mildly spiced biryani as the gravy is very spicy.
Thalappakatti style chicken Biriyani – pictorial directions
Get all your ingredients ready!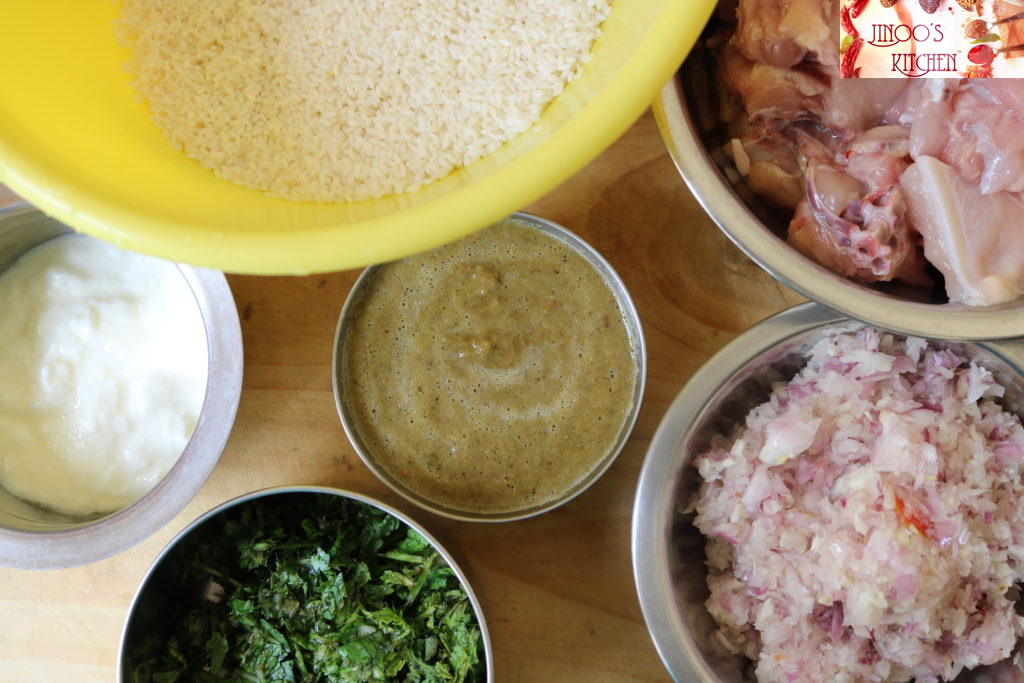 Rice soaked in water for 15 min. Seeraga samba cooks faster than normal rice so need not soak them for more than 15 minutes. I would suggest you to skip this process if your ready to slow cook the biryani.
Green masala paste : Grind together ginger, green chilli, cinnamon, cloves, cardamom and mace strand with little water to a fine paste.
Finely chop shallots and garlic. I have used chopper to coarsely crush them.
Finely chop mint and coriander leaves
Beaten curd
Heat oil, drop in the green masala paste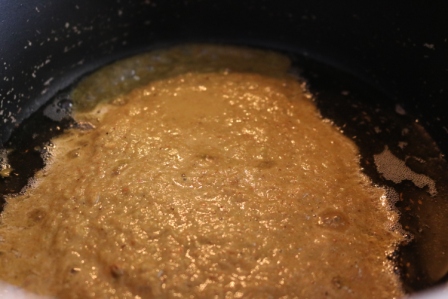 Saute in the chopped onions and garlic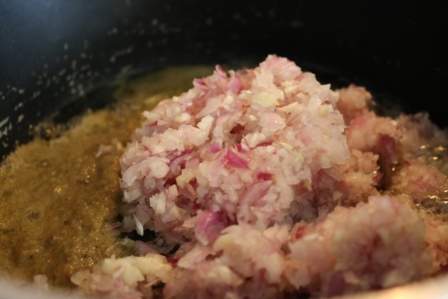 When it is slightly brown, add the chicken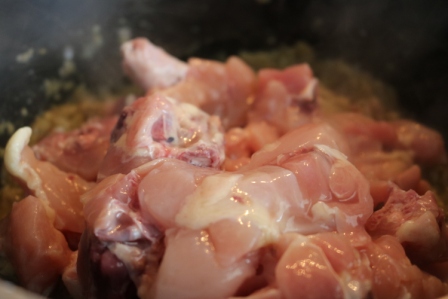 Mix well, add salt and close and cook the chicken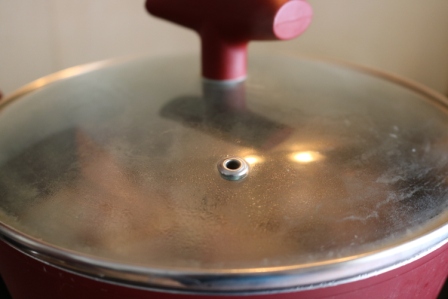 When the chicken is almost done, open and add the curd, chopped coriander and mint leaves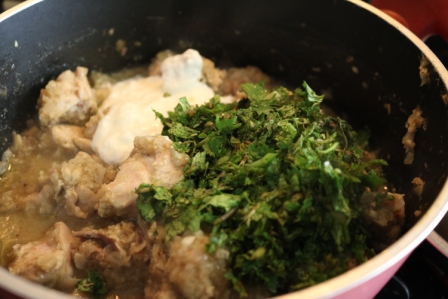 Mix well and add water required. It is 1.5 cups water to 1 cup rice. Since we have soaked the rice, 1.5 cups of water is sufficient. Adding more will let the rice cook too much. If the water in the gravy is very little (as shown in the pic) , add 1.5 cups water. If it is more, measure the liquid approximately and add water totally equal to 1.5 cups.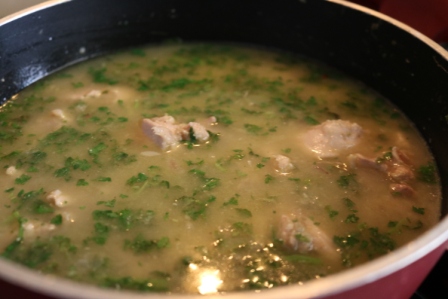 give it a boil, check seasoning (water has to slightly saltier). When it boils, add rice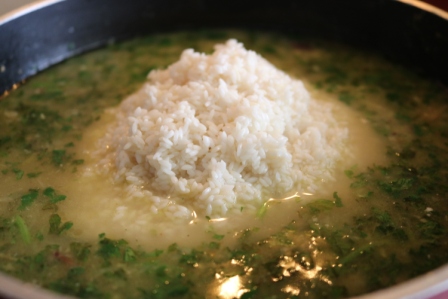 Mix well and close and cook in medium flame until rice is done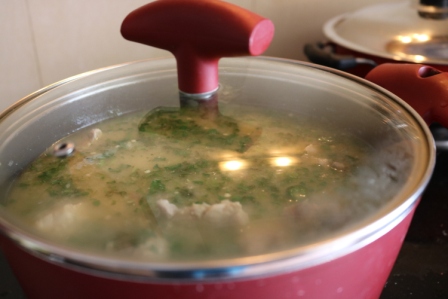 When rice is done, drizzle ghee on top and fluff it up
serve hot with chicken curries or dhalcha
Thalappakatti style chicken Biriyani recipe
Thalappakatti style chicken Biriyani
Ingredients
1.5

cups

seeraga samba rice

1

inch

ginger

5

no

green chillies

1

inch

cinnamon stick

2-3

no

cloves

1

no

cardamom

1/2

inch

mace strand

1.5

cups

shallots

1/4

cup

garlic

1/4

cup

coriander leaves

1/8

cup

mint leaves

1/2

kg

chicken

salt

to taste

1/2

cup

curd
Instructions
Rice soaked in water for 15 min.


Green masala paste : Grind together ginger, green chilli, cinnamon, cloves, cardamom and mace strand with little water to a fine paste.

Finely chop shallots and garlic. Finely chop mint and coriander leaves

Heat oil, drop in the green masala paste. Saute in the chopped onions and garlic.


When it is slightly brown, add the chicken. Mix well, add salt and close and cook the chicken

When the chicken is almost done, open and add the curd, chopped coriander and mint leaves.

Mix well and add water required. It is 1.5 cups water to 1 cup rice. give it a boil, check seasoning (water has to slightly saltier).

When it boils, add rice. Mix well and close and cook in medium flame until rice is done

When rice is done, drizzle ghee on top and fluff it up