Kolhapuri Masala powder recipe
Kolhapuri Masala powder recipe – Kolhapuri cuisines are one of the delicious cuisines of Maharashtra. The Main ingredient of the masala is locally grown red chillies named "Sangli sanam" which is hot and gives excellent color.
Since it was not available at my place, I have substituted it with kashmiri chilli powder.This can be stored and used in making veg kolhapuri, chicken, mutton kohlapuri, tamda rassa curries and many more curries and stir fry recipes.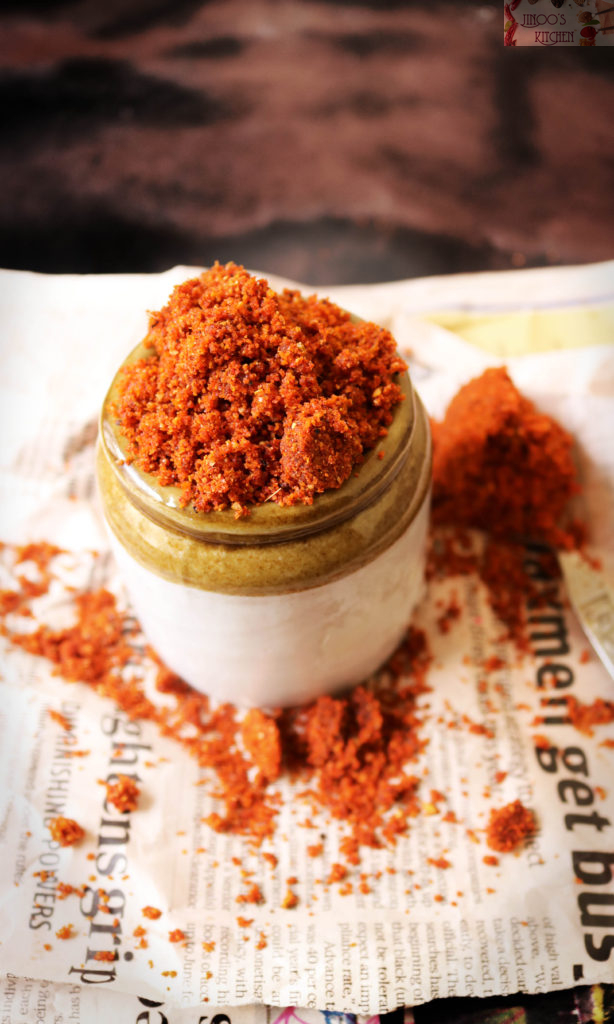 Recently we moved to Coimbatore from Bangalore. We had an amazing couple as neighbor with whom we would explore food around Bangalore. One weekend, we went for a drive (four of us) , A pointless drive not knowing where to go and finally stopped at a dhaba on the highways to Mysore.
One menu which i couldn't forget was veg kolhapuri which was bright red colored and fiery hot! Since then it was in my to-try list. Last week on Mumbai Airport I bought PB's "Secret in the Spice Mix" book and it had amazing collection of Indian spice recipes and i found the kolhapuri masala recipe in it. I am a great Fan of Master Chef PB and she is a wondrous women with exemplary cooking skills which she exhibits in her own style. Especially addicted to her "3 course with Pankaj" show 🙂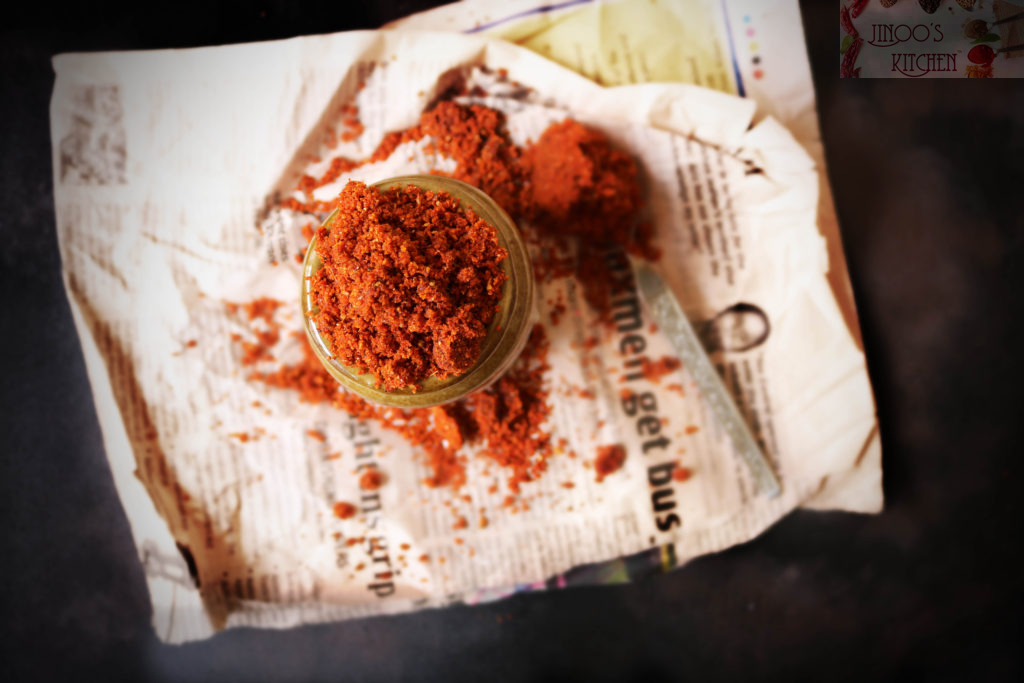 Kolhapuri Masala powder recipe – Pictorial directions:
Get all your ingredients ready: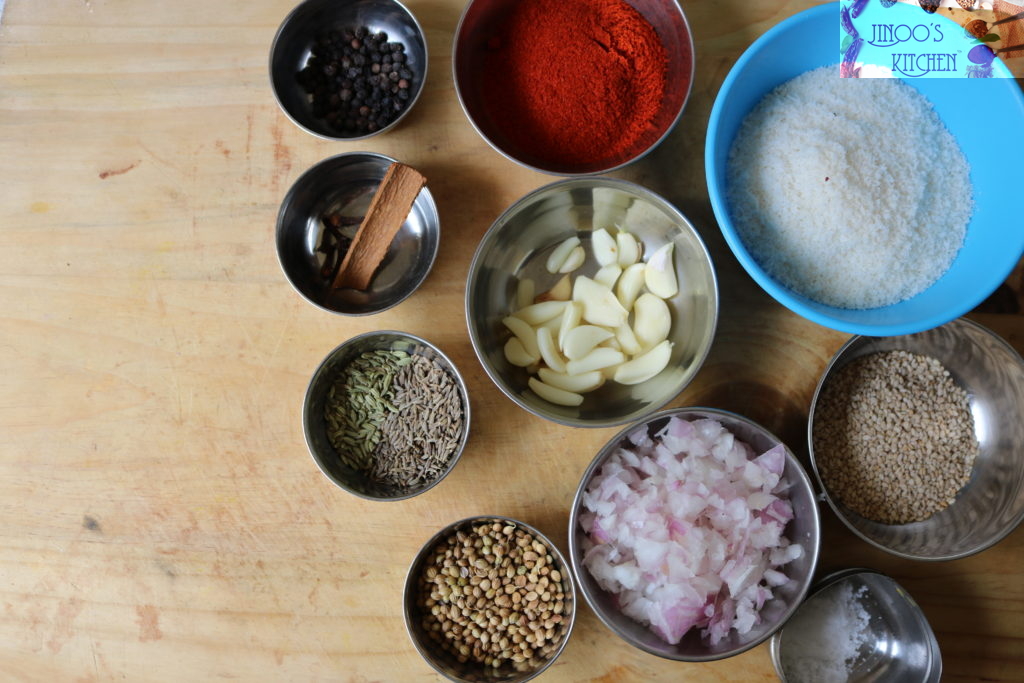 I bought the dry coconut powder from store. If you have it at home, "kopparai", grate them and use it.
Heat a pan and dry roast coriander seeds, peppercorns, cumin and fennel seeds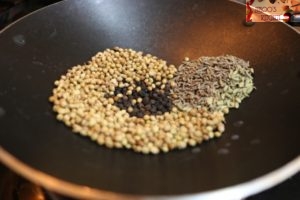 dry roast until slightly brown and aromatic.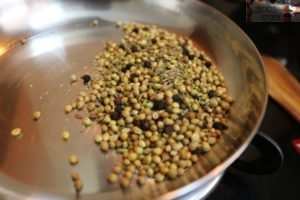 Dry roast sesame seeds until it pops out and turns roasted.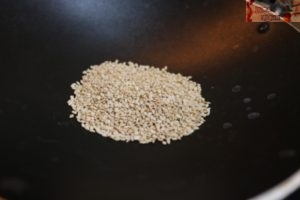 Like this –
Dry roast cinnamon and cloves
Take that along with other roasted spices
Dry roast coconut powder until it is slightly brown
Get that along with the other spices in a plate
Heat oil, saute chopped onions
Until it gets brown
roast garlic in the same pan
until slightly roasted
Now take all teh roasted spices along with chilli powder and salt.
cool it down completely and Grind it to a coarse powderstore in a air tight container.
Kolhapuri Masala powder recipe:
Kolhapuri Masala powder recipe
Ingredients
1

cup

dried grated coconut

2

tbsp

sesame seeds

4

tbsp

kashmiri chilli powder

2

tbsp

garlic

1/2

cup

onion

2

tbsp

coriander seeds

1

tbsp

cumin seeds

1

tsp

fennel seeds

1

inch

cinnamon

5

no

cloves

1

tsp

peppercorns

1

tsp

salt

2

tbsp

refined oil
Instructions
coriander seeds, cumin seeds, peppercorns and fennel seeds until fragrant and slightly colored


dry roast sesame seeds until roasted and nutty


dry roast cinnamon and cloves until fragrant


dry roast dried coconut on low heat until slightly brown


heat oil, saute chopped onion until brown


In same pan, saute garlic until roasted


Cool down completely and grind all the ingredients along with salt and chilli powder to a coarse powder.


store in a air tight container