Baking classes @ Lathas kitchen studio
This blog post in JK is exclusively about my experience in learning basics in baking and about Lathadevi R. Sivakumar, a wondrous women behind Lathas Kitchen Studio.
Yep, I admit i knew nothing about baking and am honest enough to admit it and also the fact that my bread loaves went to trash "FIVE" times☺ after which i decided i need a tutor to mentor me the basics.
That is when i attended five days workshop on "Mastering basics in Baking" at LKS, Coimbatore. Not to boast, but she(Lathadevi R.Sivakumar) had a graceful smile all through the sessions which kept all of us get going with fun and frolly baking our stuffs☺.
We were 8 in number and everyone were enthusiastic learners and among all the learners it was a little one Ashwanthra who kept us entertained with her questions poked with curiosity especially about the "garlic bread"
Day1: It was all about Breads, Buns and Doughnuts.  We learnt white bread, sandwich bread, wheat bread, doughnut, buns, pizzas and many more savory and sweet bread varieties. Every small tips she gave was really helpful for us. Am sure going to give a mass attempt in baking variations of everything i learnt. Ok… I heard you…Don't panic, Il be posting only the succesful attempts.?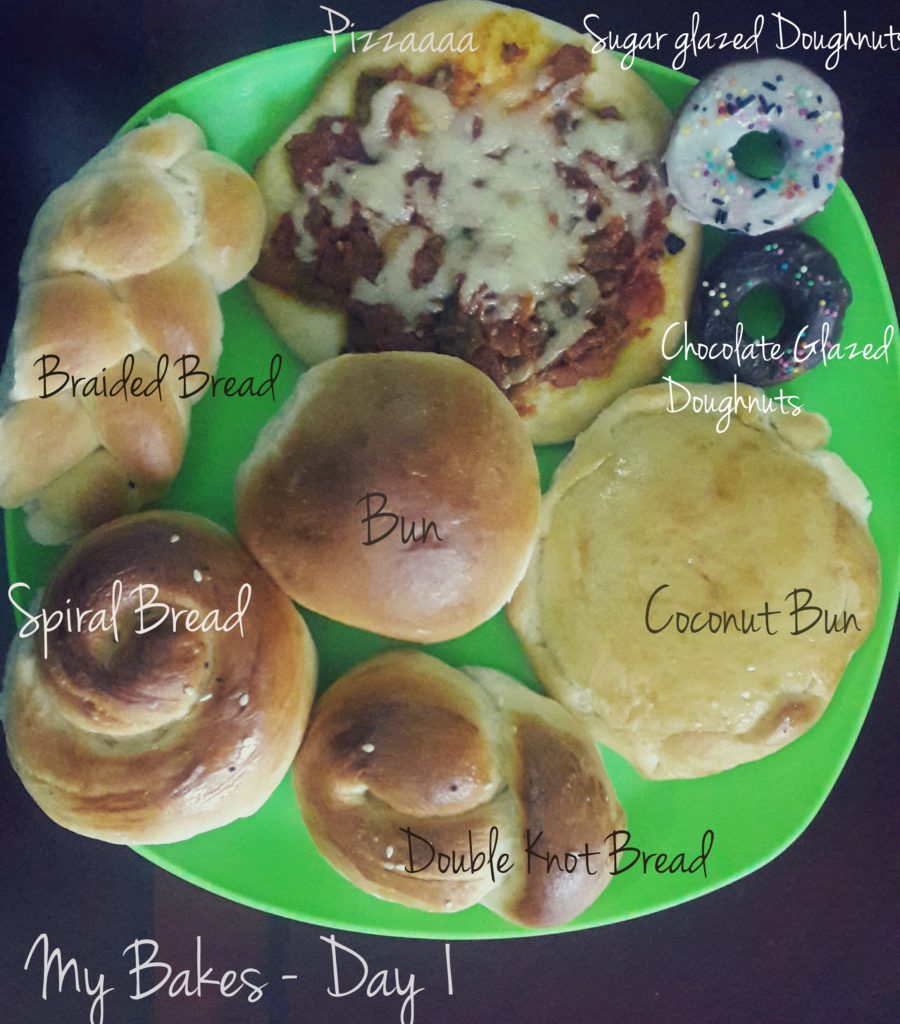 Day 2: Cooookiessss…so much varieties of cookies. Short bread, chocolate chip, millet cookies, piped varieties, drop cookies and many more. ? Toothsome it was ..especially the millet cookies. Apart from all the learning, I wouldnt fail to mention how much dedicated our tutor was. Inspite of her ill health, she continued to be active and gave us soo many tips on baking cookings and usage of ovens. Admired her Lovely gesture and commitment. ?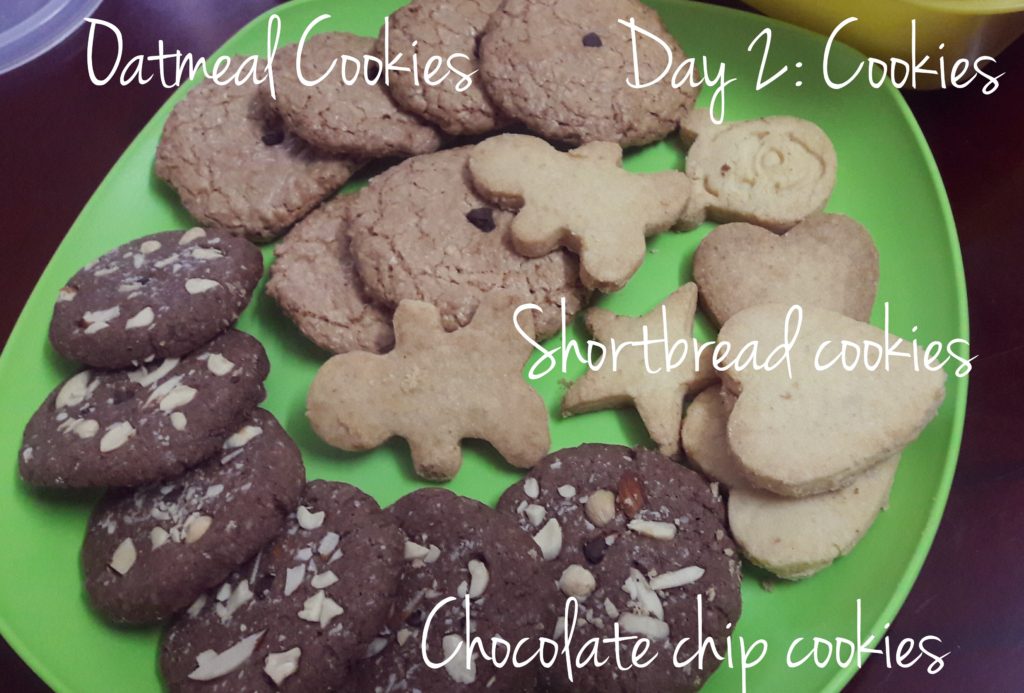 P.S. Dont search for remaining cookies in the photo. We gobbled in hot.?
Day3: Was little relaxed and we baked Cakes and Muffin varieties. Pound cakes, Upside down Cakes and Muffins. Recipe given with precision turned out so much delectable. It was day filled with Fruity Fun. Pineapple Upside down cake, ChocoBeet Muffin and Marbled Pound cake were so inviting. ☺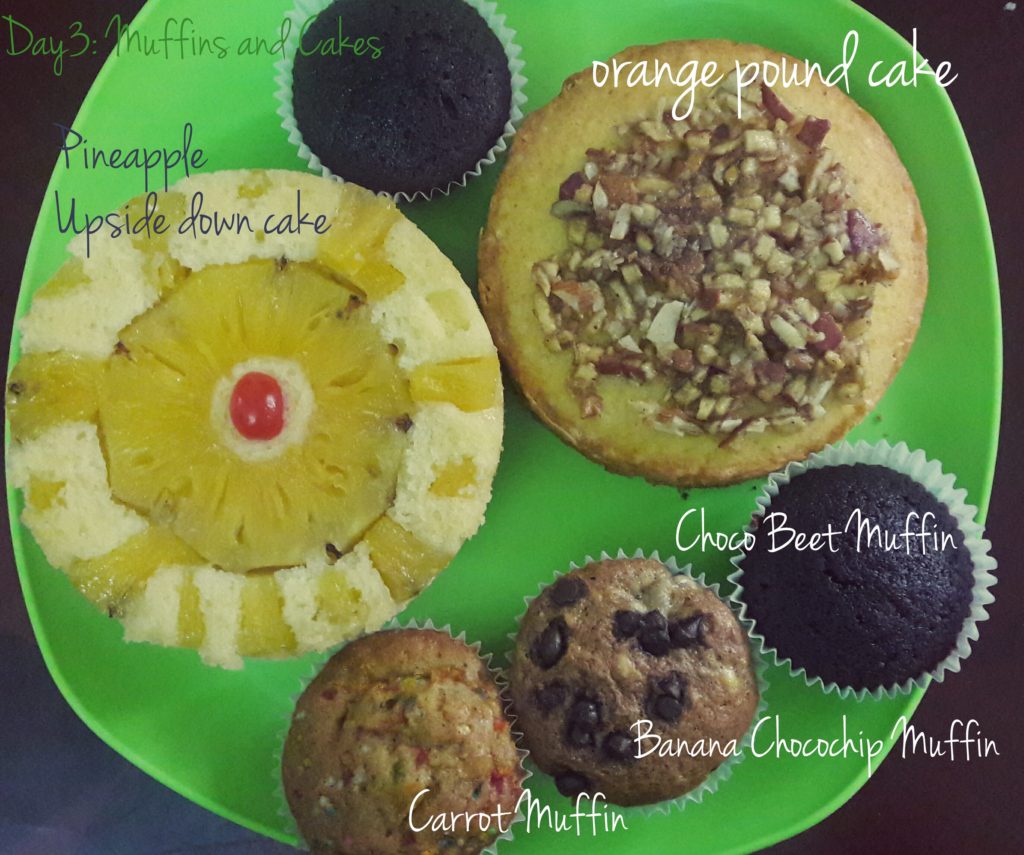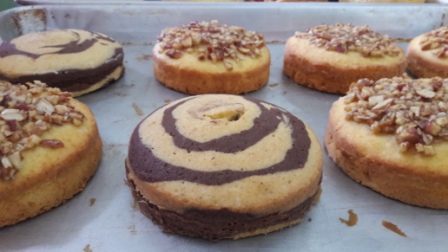 Day 4: Tarts, Caramel pudding and brownie was our task of the day. Preparing choco Ganache for the mini tarts was fun. ?Getting to know more about Latha that we have become a fan of her. Her 10 minutes pineapple cake for her guests and sudden suprise with pizza for the children was commendable to the extent that i was wondering if i could ever be like her? It was a nicest experience of all i have got in my JK journey.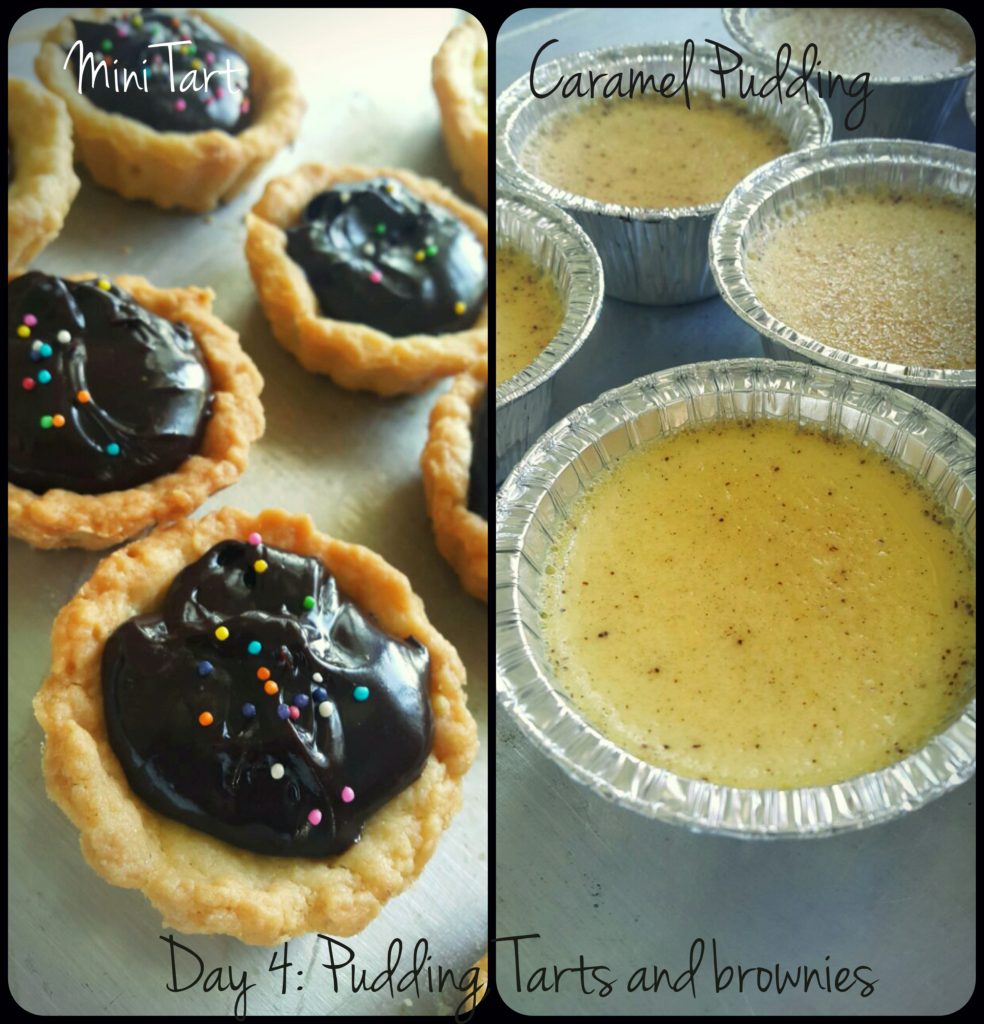 Photo courtesy: Nithya, The most enthusiastic baker of the team.
Day 5: I felt It was most exciting recipes of this workshop. Pie, Quiche and Puff pastry. Well, the creamy loaded potato pie was soooo mouth watering awesome. Am very much glad that i got to learn pie and quiche baking techniques that i wanted to master. Wish this learning never ended.☺ But alas it was last day and we had to bid bye.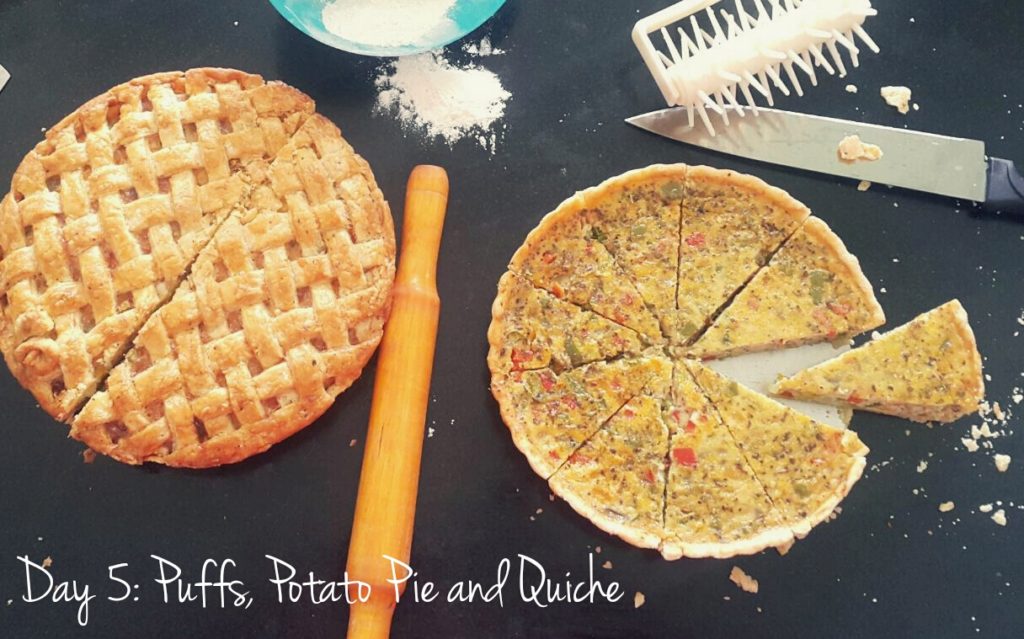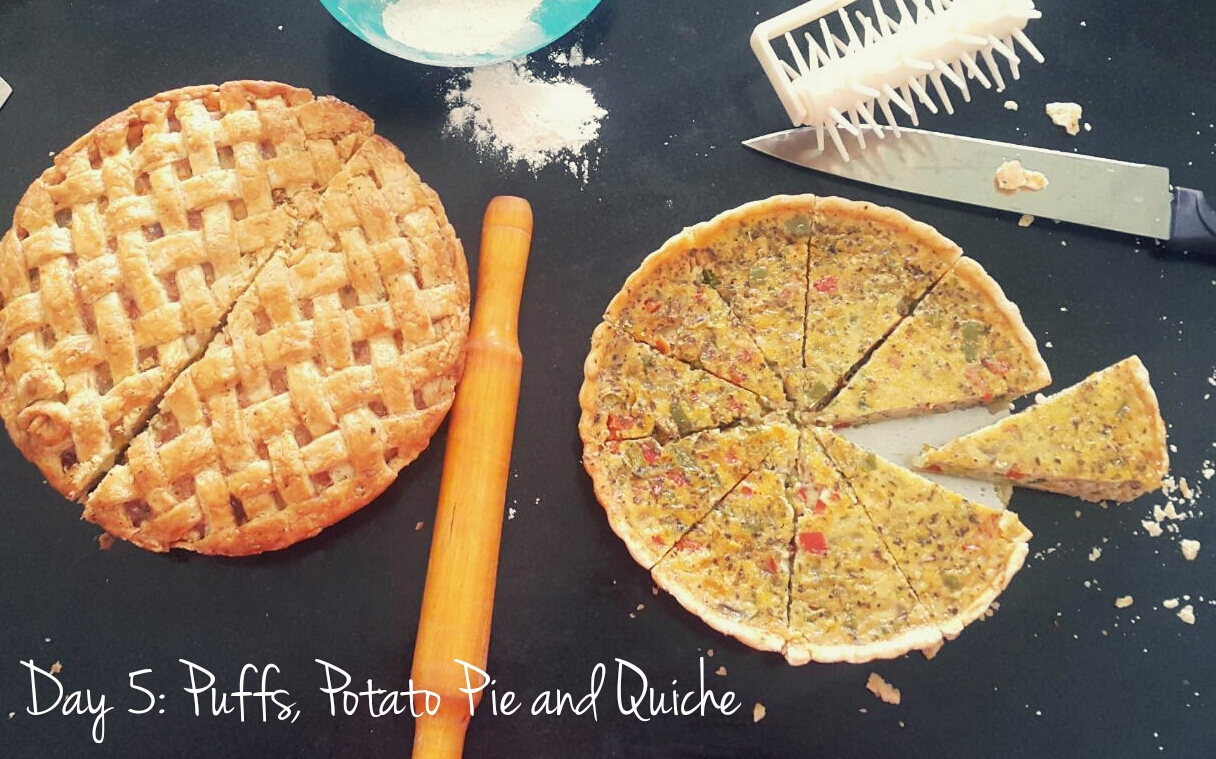 I should definitely mention about the one who kept writing  sooo many 'prescriptions' about Lathas tips and techniques.(Bhavanee, who is doctor by profession). It might come in handy for lazy ones like me?. Everyone who attended the workshop were friendly and personable. Had a great chit chat time between our bakes. Pleased as molten lava(?) to have got such friends.
It was not just the recipes we learnt but the tiny techniques to be noted while baking and precautions to be taken. Error handling and handy remedies she gave was so helpful. Thanks to Latha @Lathas Kitchen studio for this wonderful workshop.