Dal khichdi for babies ~ Vegetable sambar rice for babies
Dal khichdi for babies – sambar rice for babies with vegetables, rice and dal and cooked with very minimal spices and topped with ghee. A must try healthy lunch idea for babies.
DS loves variety of tastes and that makes me cook different recipes. Afterall How can lo eat the same food everyday without any spices. Wont they be bored.. So trying to add spices little by little in his diet and he loves my experiments.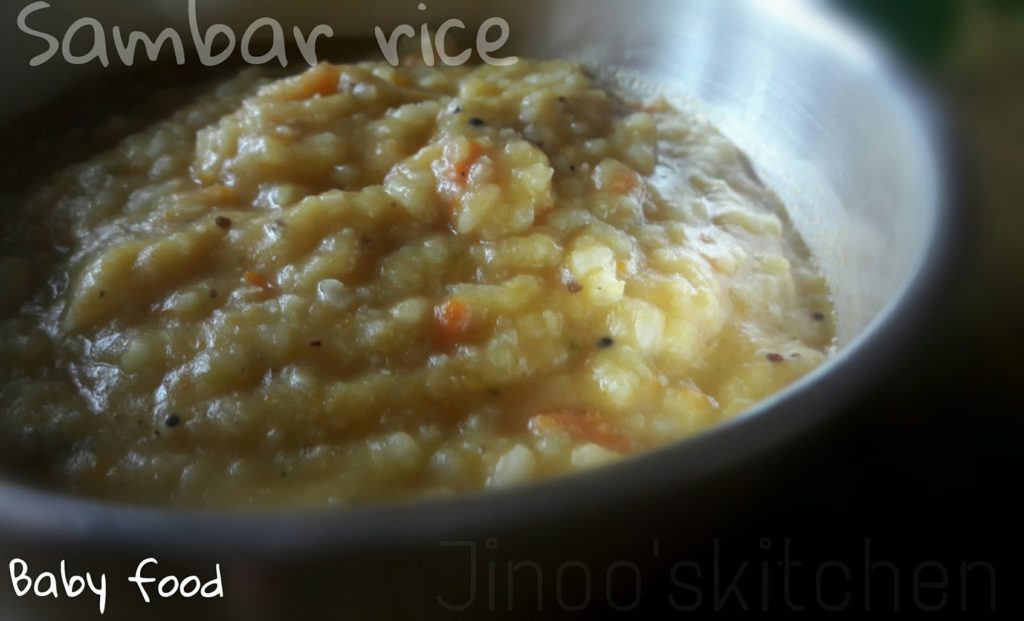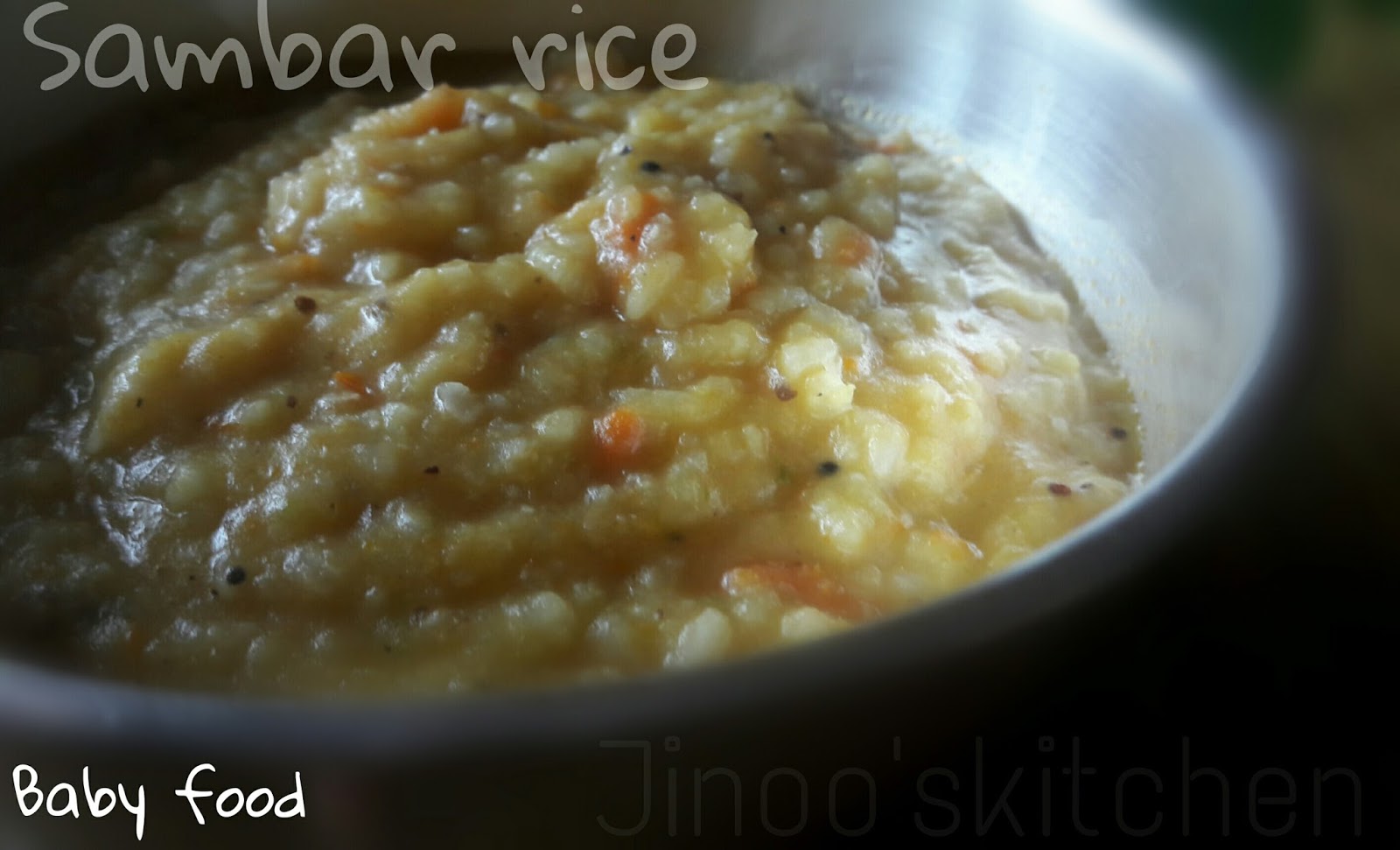 Dal khichdi for babies – recipe:
Baby foodz - Sambar rice
Ingredients
1/4

cup

rice

1

tbsp

toor dal

3

Nos

Shallots

finely chopped

1/2

no

tomato

finely chopped

1/2

no

carrot

grated/finely chopped

1

cut piece

drumstick

1

no

brinjal

finely chopped

1-2

cut piece

sweet pumpkin/pumpkin

finely chopped

1/2

tsp

mustard seeds

1/4

tsp

sambar powder

a pinch is sufficient
Instructions
Wash and strain dal and rice

Cook rice and dhal together with 1:5 ratio water and mash it well. Keep it ready.

wash and prepare the veggies.Any veggies of your choice which are tried and tested by your lo.

Heat cooker, add ghee, splutter Mustard seeds & all the prepared vegetables

Add salt, water needed for veggies to cook and a pinch of sambar masala. Cook it to 2 whistles.

Mash the veggies. If using drumstick scrap the inner flesh alone into sambar and put away the sticks.

Mix it with rice and dal. Mix well once again and check for any lumps or big veggie pieces before feeding.