Kurumulaku Pulissery | Pepper Pulissery – Yoghurt curry
Kurumulaku Pulissery | Pepper based Yoghurt curry with step by step pics and video recipe. A very simple, comforting and healthy curry that can be fixed in minutes when you are out of vegetables.
This can be stored for a couple of days if refrigerated. When reheating, heat it up with little whisked curd. With very minimal ingredients, this makes an awesome lunch curry dish that one can prefer.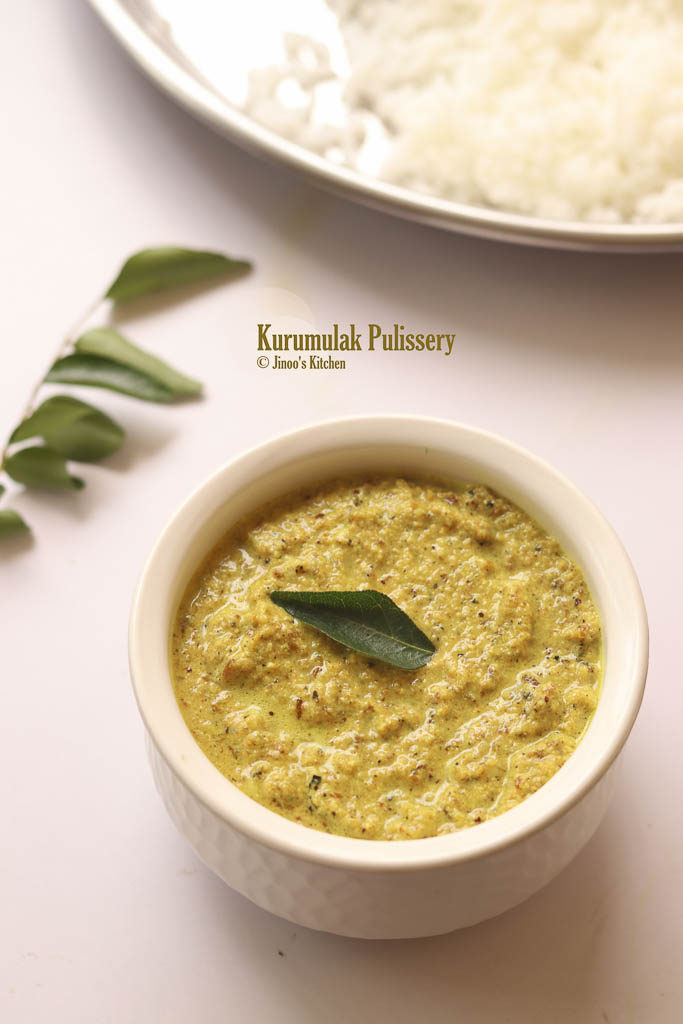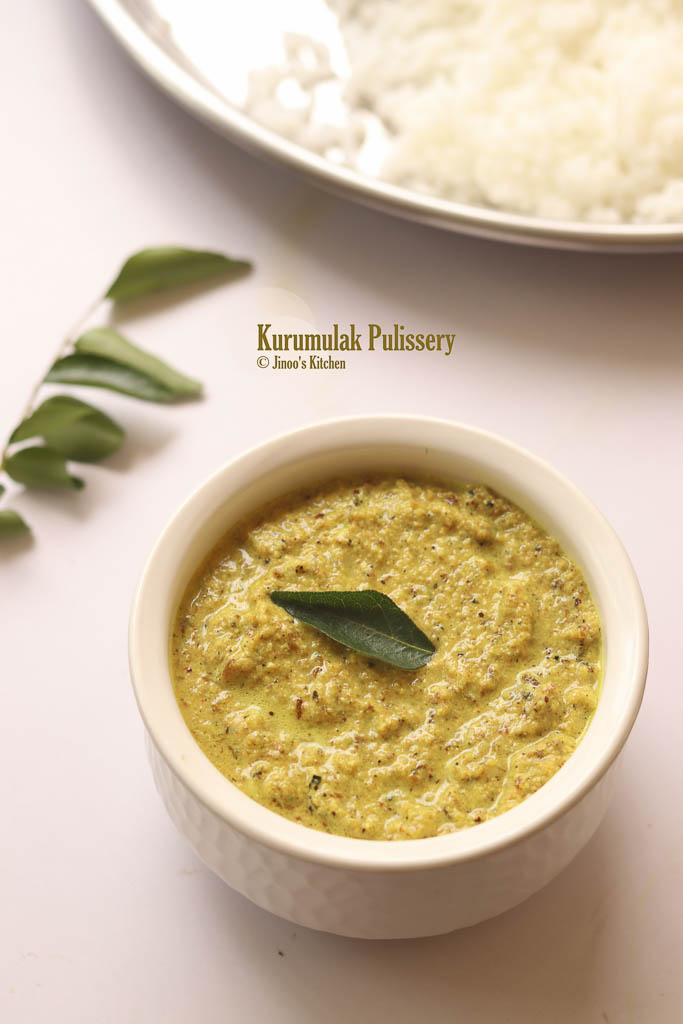 This is a very special dish of the Namboothiris of Kerala. Some of the Pulissery/moru curry recipes: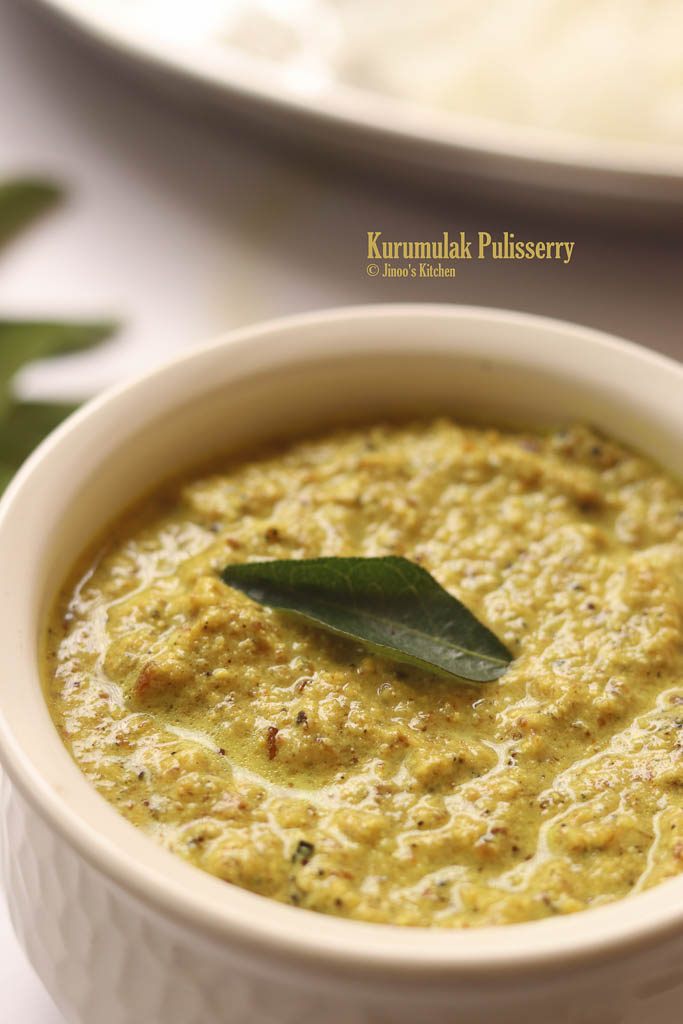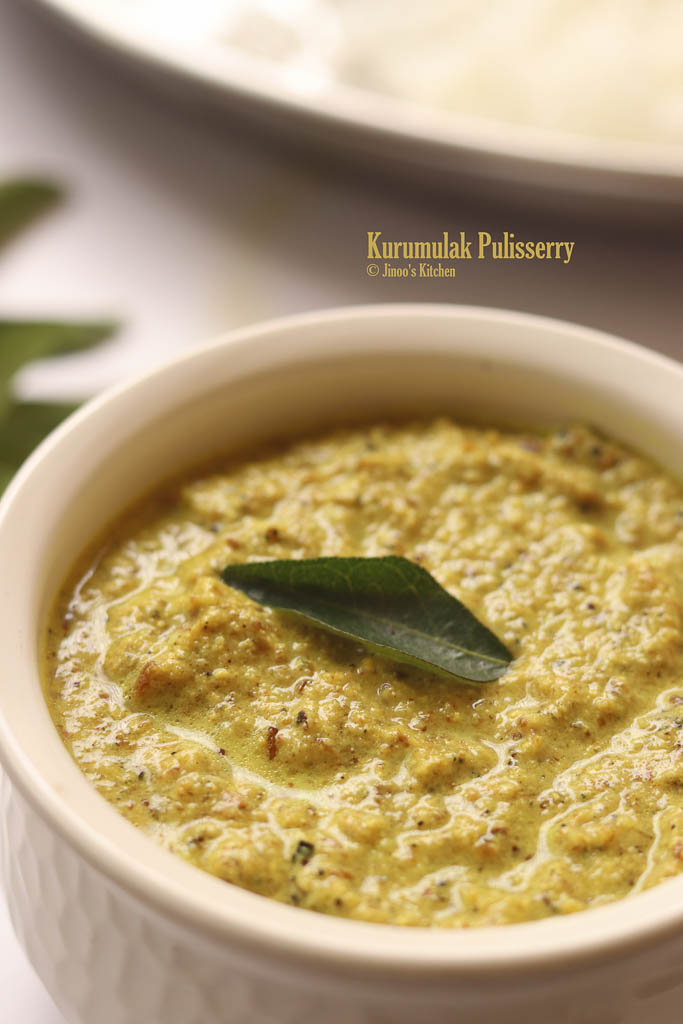 ---
Kurumulaku Pulissery recipe
Kurumulaku pulissery recipe
Ingredients
1/2

cup

water

1

tbsp

pepper powder

1

cup

curd

1/4

tsp

turmeric powder

1

tbsp

coconut oil

1

sprig

curry leaves

3-4

tbsp

grated coconut

salt to taste
Instructions
Mix water, pepper powder, curd and turmeric powder in a pan.

Cook it while stirring continuously until thick.

For tempering: Heat coconut oil and add curry leaves and grated coconut.

Fry the coconut until reddish brown.

add the tempering and salt to the curry and mix well.

cook for another half a minute and serve
Video
---
Step by step pics of making Pepper pulissery
1.In a thick bottomed pan, take approximately 3/4 cup water and add pepper powder to it.
2. Also add curd and mix well until lumps free. You can also which the curd separately and add to the water.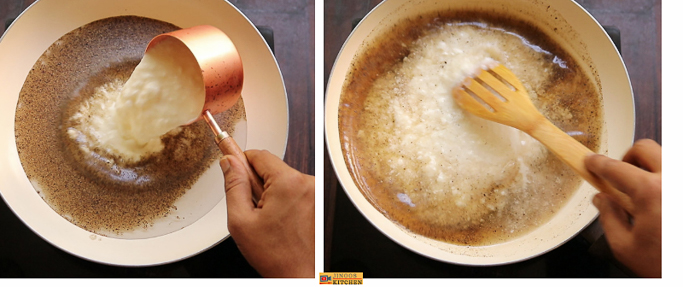 3. Add Turmeric powder and give it a nice mix. This is when you are going to switch on the flame.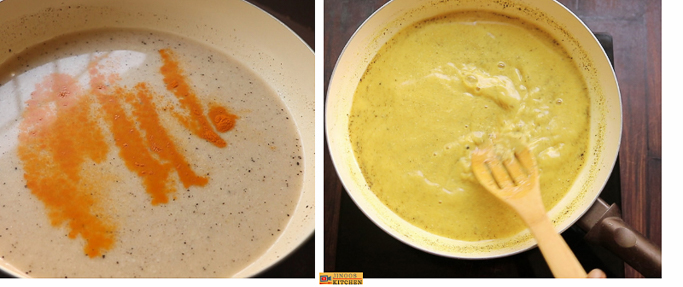 4. Keep stirring until the curry is thick.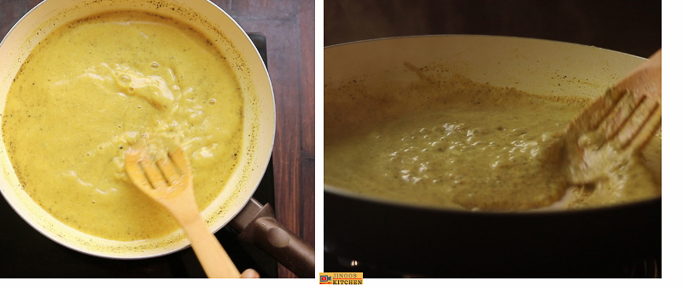 5. Meanwhile, Heat coconut oil in another tempering kadai, add curry leaves and grated coconut to it.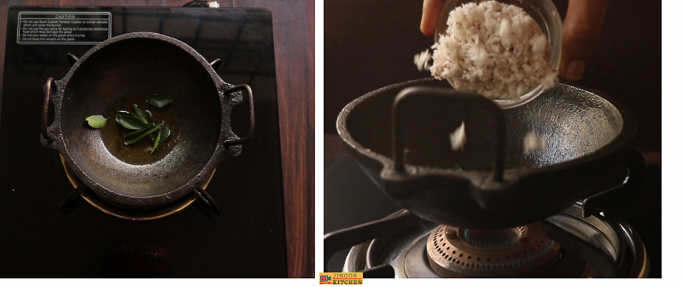 6. fry until reddish brown in color.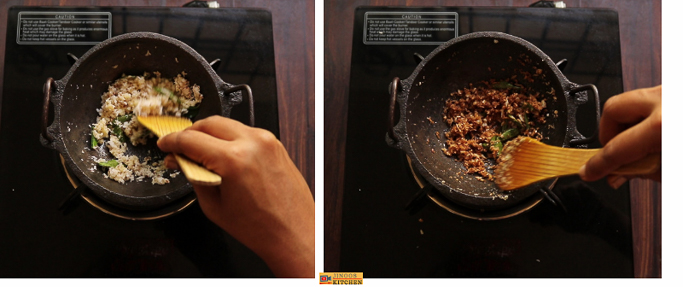 7. When the curry is thick, add salt and the tempering to it.
Note: The reason for adding salt at the end of any curry is that only lesser salt is needed if added at the end. Only if vegetables are added, little salt for the vegetables is to be added so that it absorbs the salt. If you are not going to serve immediately, It is always best to add salt at the end of any curry even if adding vegetables.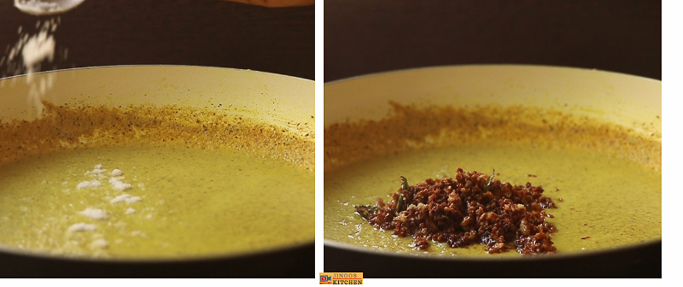 8. Mix well and cook for half a minute and put off.