Mullangi Sambar recipe | How To Prepare Radish Sambar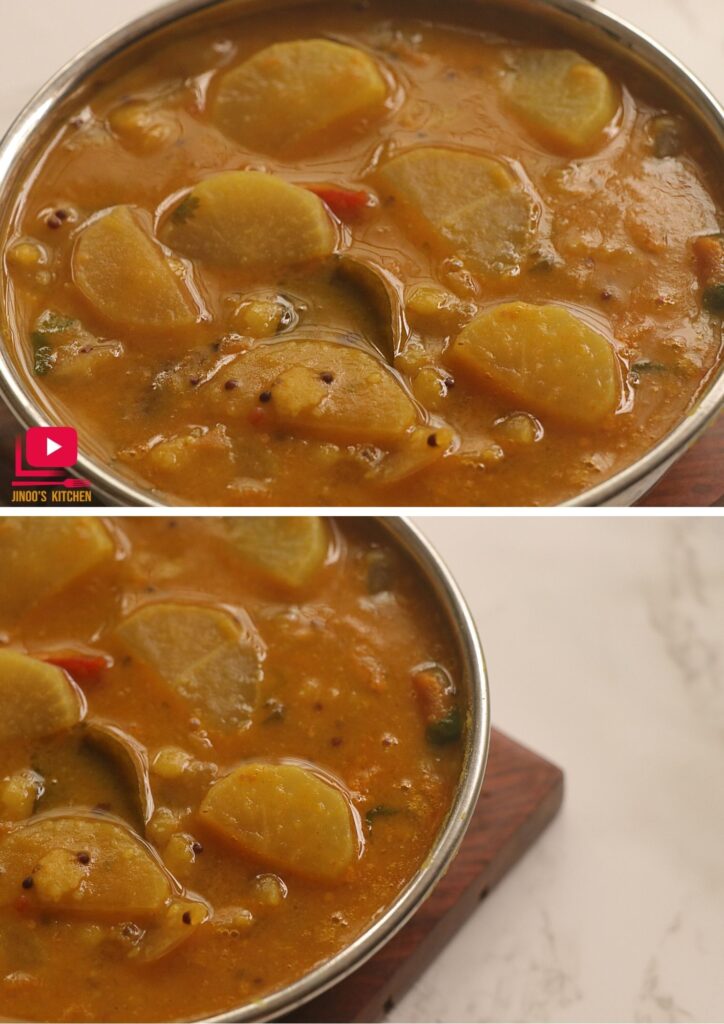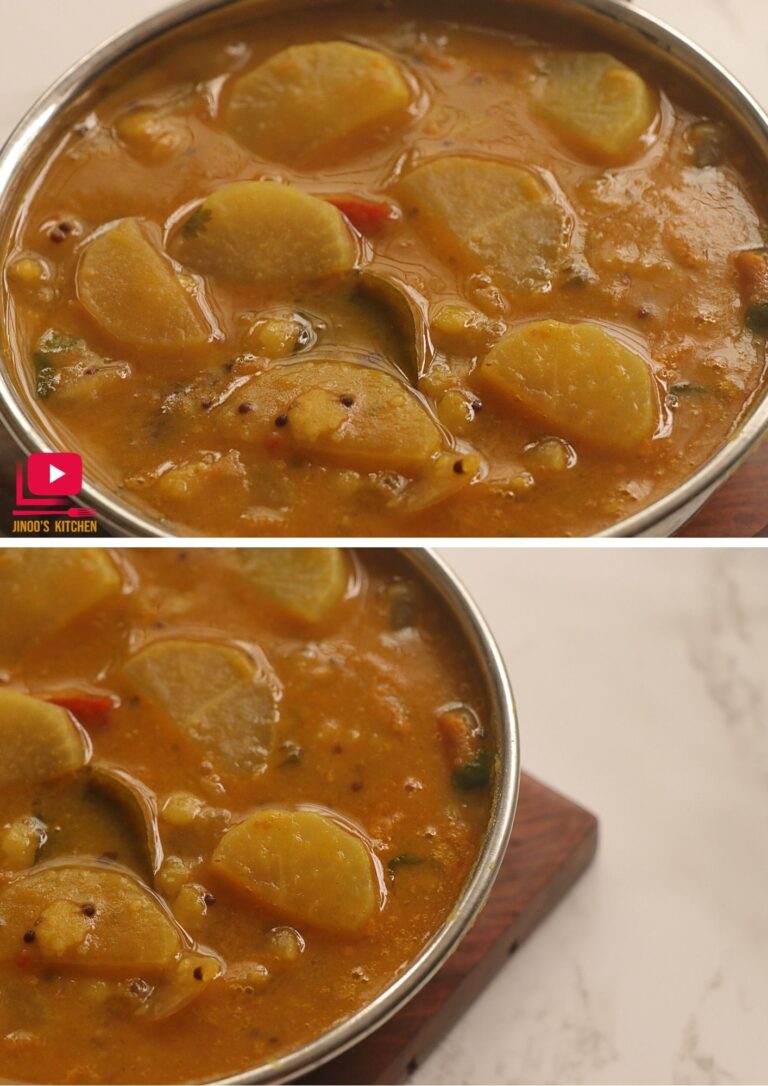 Mullangi Sambar recipe – Learn How To Prepare Radish Sambar which is one of the basics in south Indian cooking. I got a request to put up the cooking basics video as well along with the usual ones. Only then, I noticed I never shoot any basics video like sambar, curries, rasam, and poriyal varieties. So I have taken up to post at least one basic video a month for my readers.
Question Block
What has to be done to reduce the smell of radishes?
Radishes has to be thinly sliced and fried in oil for a few minutes before adding water. This way the smell can be reduced.
Which is the sambar powder used?
I use homemade powder while for a south Indian sambar, I suggest Annapoorna or Sakthi masala which gives good color and flavor.
What is the Cooking time of dal?
I intentionally did not give the cooking time for dal because it varies a lot based on the type of tur dal you use. Some soak it before cooking so the cooking time is faster. some pressure cook, some prefer to cook in pot. We need it mashed completely, so however it is cooked, make sure it is mashed well before adding to vegetables.
Video recipe of Mullangi sambar
Mullangi Sambar recipe | How To Prepare Radish Sambar
recipe ingredients:
tur dal – 1/2 cup
radish – 3 small nos sliced
onions – 1 large
oil – 2 tsp
mustard seeds – 1 tsp
asafoetida – pinch
curry leaves – a sprig
tomato – 1 large roughly chopped
salt to taste
turmeric powder – 1/4 tsp
tamarind water – 1/4 cup
sambar powder – 1.5 tbsp
chopped coriander leaves