Palak Aloo Matar Ki Sabji | आलू पालक – पालक मटर की सब्जी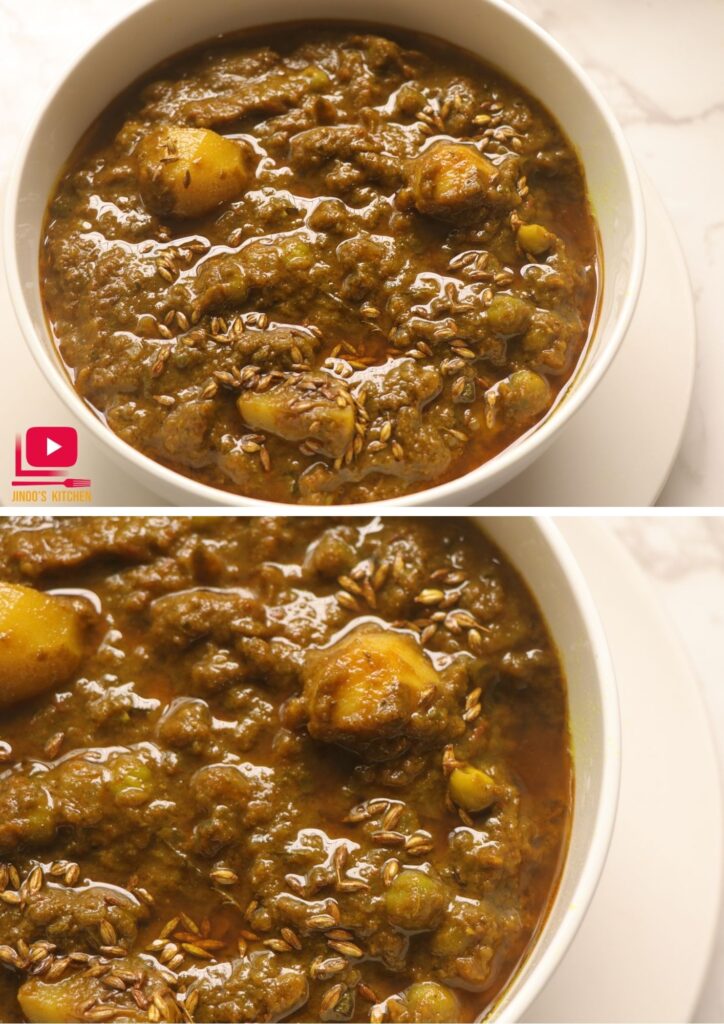 Palak Aloo Matar Ki Sabji | आलू पालक – पालक मटर की सब्जी is a very common restaurant curry recipes found in all north Indian restaurants. Palak is spinach and aloo matar means potato and peas respectively. This is a healthy green curry base side dish for roti, phulka, chapathis, poori, or naan.
How to cook palak the right way
Why palak should be cooked open and not in cooker? The lid should be kept open while cooking any greens because the volatile acids present in the leaves must be allowed to escape. Spinach contains oxalic acid which is the reason for stone formation in human body. For this reason, it is not advisable to have greens raw.
What can the curry be had with?
This curry is mildly spiced and can be had with chapathi, poori, rice, roti, naan or any other Indian breads.
Other curries like Palak aloo matar
Video recipe of Palak aloo matar ki sabji
Ingredients required:
To grind raw 1:

1 no onion
2 nos tomato
1/2 inch cinnamon
2 no cloves
1 no cardamom

To grind raw 2:
To make curry

2 tsp oil
1/4 tsp cumin seeds
1 no onion finely chopped
1 tsp gg paste
1/2 cup potatoes cubed
1/4 cup peas
salt to taste
1/4 tsp turmeric powder
2 tsp chili powder
1 tsp coriander powder
1/4 tsp garam masala
Step by step process on how to make palak potato peas
Grind together tomatoes, onions, cinnamon, cloves and cardamom to a fine paste and keep it aside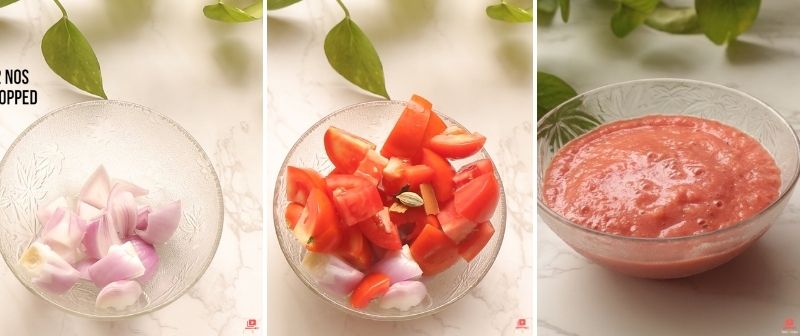 Clean and remove the stalks of the fresh palak leaves. Blend it adding very little water to a fine paste and keep it aside.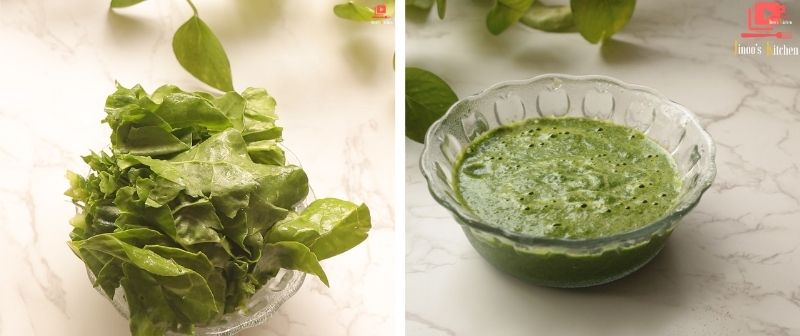 In another pan, heat oil and crackle cumin seeds. saute together chopped onions and ginger garlic paste until raw smell leaves.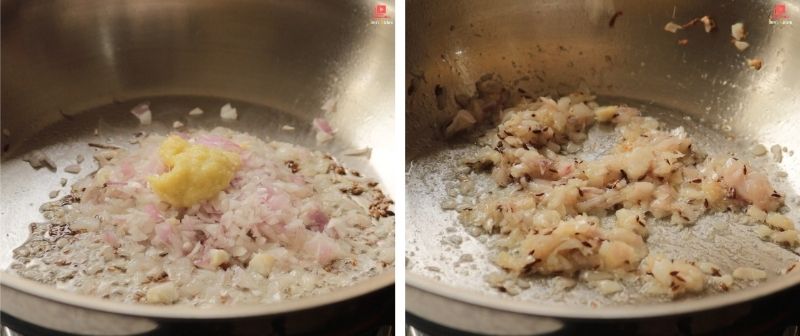 Furthermore, add the prepared onion tomato paste and cook it in medium heat until the masala changes color..
Drop the prepared vegetables along with salt, chilli powder, coriander powder, turmeric powder and mix well.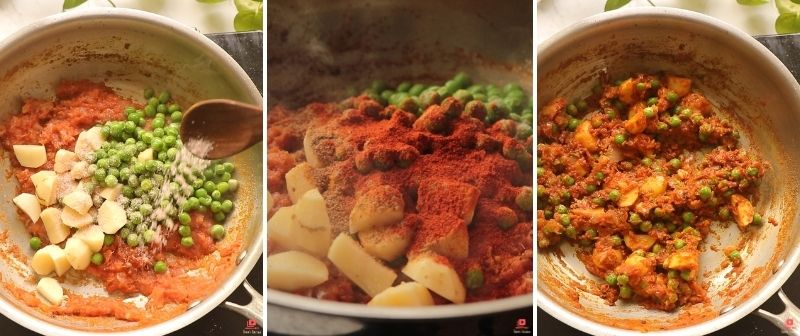 pour in water and close the pan. cook until vegetables are soft.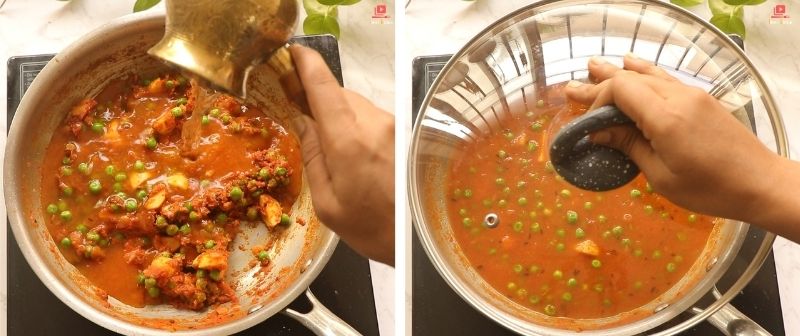 open, mix once and add the palak puree. add garam masala, mix well.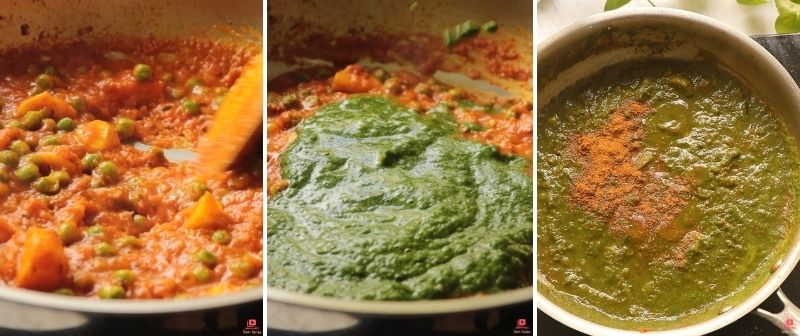 cook on a medium heat until raw smell of Palak leaves and the curry leaves out oil.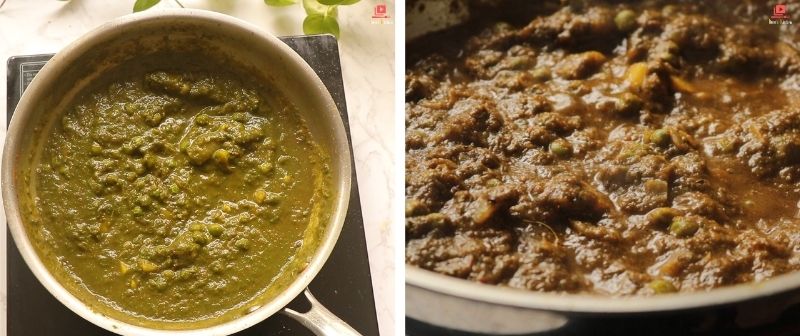 serve it fresh with chapathi. optionally, Temper it with crackled cumin seeds before serving.