Healthy Oats Paniyaram Recipe: Quick and Easy Breakfast or Snack Idea with Mixed Vegetables
Crispy vegetable oats paniyaram is a delicious and healthy South Indian breakfast recipe that is gaining popularity among health-conscious individuals. Made with oats, mixed vegetables, and a variety of spices and herbs, these paniyarams are crispy on the outside and soft on the inside, making them a perfect breakfast or snack option.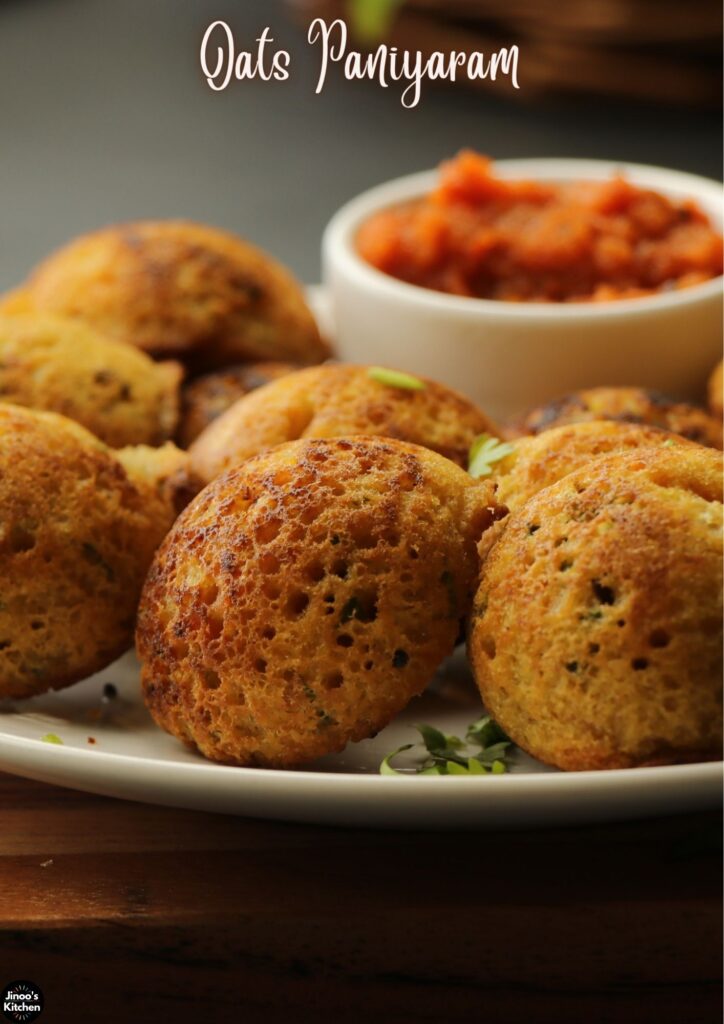 One of the key benefits of crispy vegetable oats paniyaram is that it is a great source of nutrition. Oats are rich in fiber, protein, and essential nutrients like vitamins and minerals, making them a healthy addition to any diet. Mixed vegetables like carrots, beans, and peas are also great sources of vitamins and minerals, providing your body with the nutrients it needs to function optimally.
Another benefit of crispy vegetable oats paniyaram is that it is easy to make and can be customized to suit your taste preferences. You can add any vegetables you like, such as capsicum, onion, or grated zucchini, to the batter to make it more nutritious and flavorful. Additionally, you can use any spices or herbs you like to give the paniyarams a unique taste, such as cumin, coriander, or curry leaves.
Video recipe:
Crispy vegetable oats paniyaram is also a great option for those who are trying to lose weight or maintain a healthy weight. Oats are low in calories and high in fiber, which can help you feel full and satisfied for longer periods of time. Mixed vegetables are also low in calories and high in fiber, making them a great addition to any weight loss diet.
Here's a simple and delicious recipe for oats paniyaram: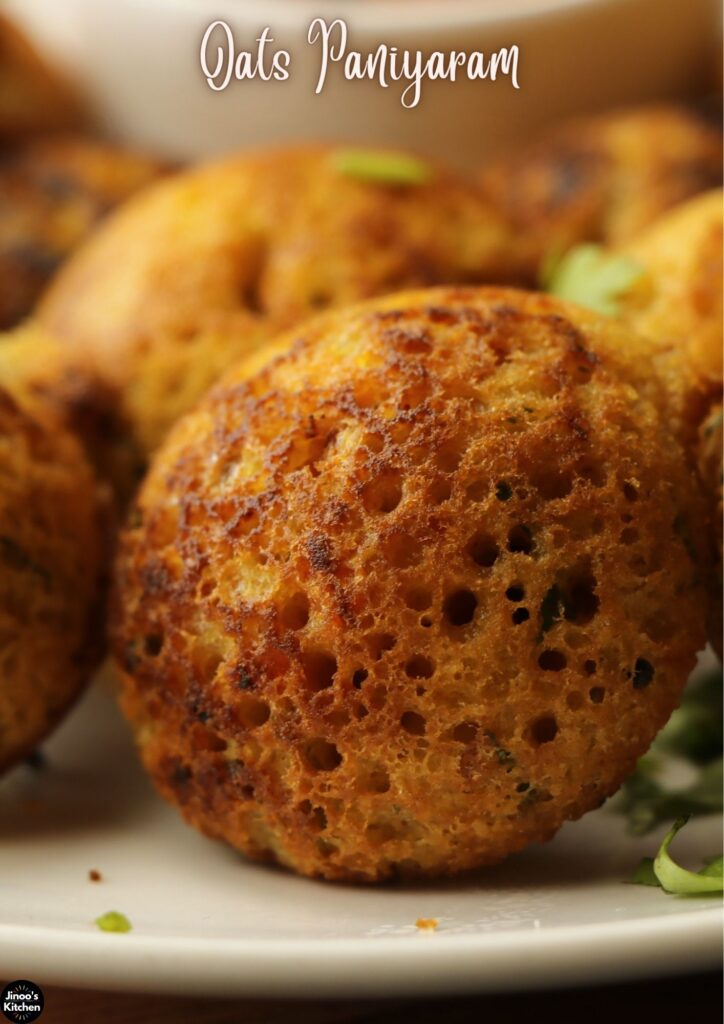 Ingredients:
3/4 cup oats
1/4 cup rice flour
1/8 cup yogurt
1.25 cups water
1 onion, finely chopped
1 carrot finely chopped
1/2 tsp mustard seeds
1 tsp oil
1/2 tsp cumin seeds
1 green chili, finely chopped
chopped coriander leaves
1 sprig curry leaves
1/2 tsp eno fruit salt (optional)
Salt, to taste
Oil, for cooking
Instructions: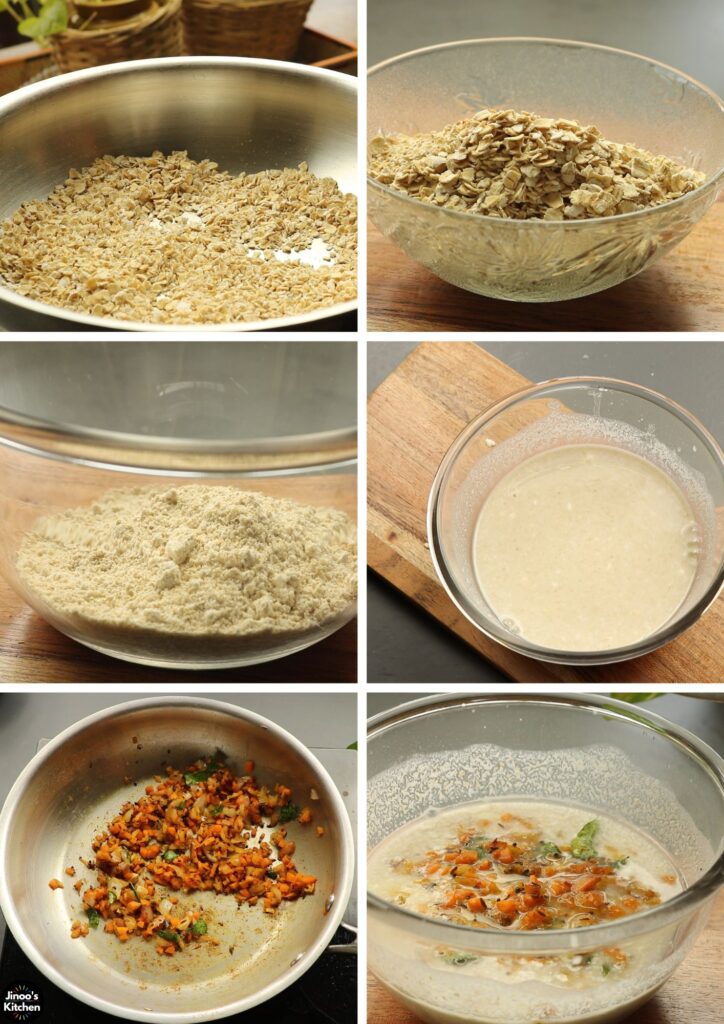 Dry Roast oats for 2 minutes and grind it to a coarse powder.
In a bowl, mix together powdered oats, rice flour, curd, salt, and water to make a smooth batter. Set aside for 15 minutes.
In a pan, heat oil and add cumin seeds, mustard seeds, and asafoetida. Once the seeds start to crackle, add the chopped onions and carrots. Saute for 2-3 minutes.
Add the vegetable mixture to the oats batter and mix well. Add salt to taste. coriander leaves and eno salt. set it aside for 5 more minutes.
Heat the paniyaram pan and add a drop of oil to each cavity. Pour the batter into each cavity.
Cook on low to medium flame for 2-3 minutes until the bottom turns golden brown. Using a spoon or fork, flip the paniyaram and cook for another 2-3 minutes until both sides are golden brown and crispy.
Repeat the process with the remaining batter.
Serve hot with coconut chutney or tomato chutney.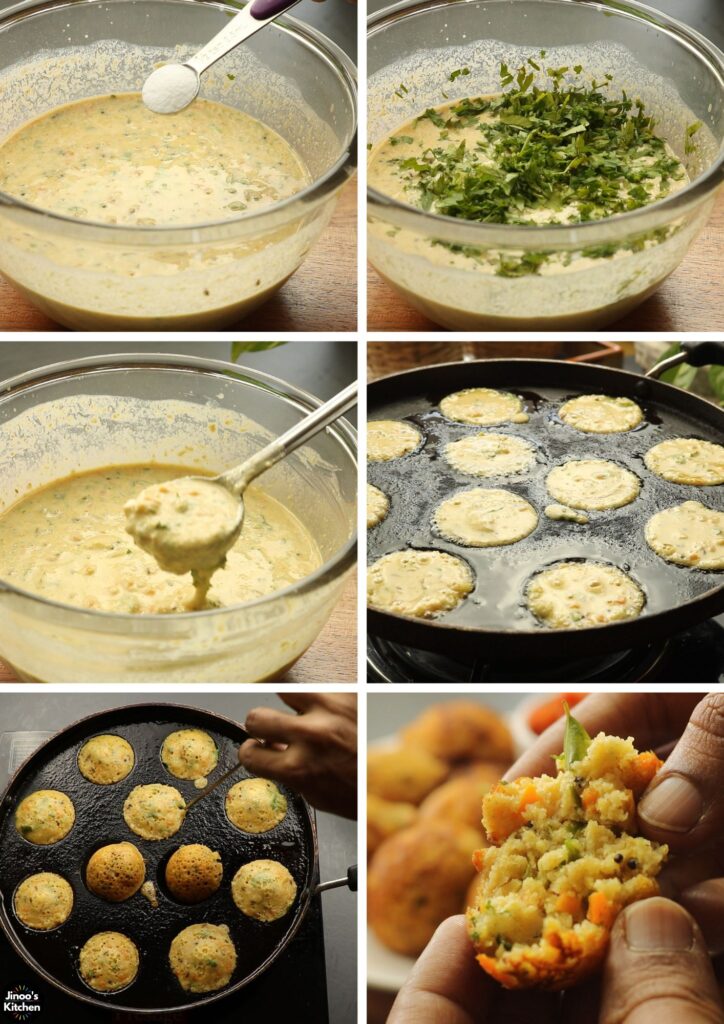 Enjoy your delicious and healthy oats paniyaram!
In conclusion, crispy vegetable oats paniyaram is a nutritious and delicious breakfast or snack option that provides a range of health benefits. Whether you're looking to lose weight, maintain a healthy weight, or simply want to enjoy a tasty and nutritious meal, this recipe is definitely worth trying out. So, go ahead and give it a try today!