Idiyappam recipe, Kerala Nool puttu |Idiyappam with rice flour
Idiyappam recipe, Kerala Nool puttu |Idiyappam with rice flour also known as string hoppers is very much a staple breakfast recipe in south India especially in Kerala. This is an Instant version made with rice flour while the traditional nool puttu is made with rice soaked, made to batter, cooked as idlis and then squezzed through the seva nazhi
Nowadays, we use the kitchen press/idiyappam maker to make the idiyappam which is not only easier but quick too compared to seva nazhi which required lot of effort.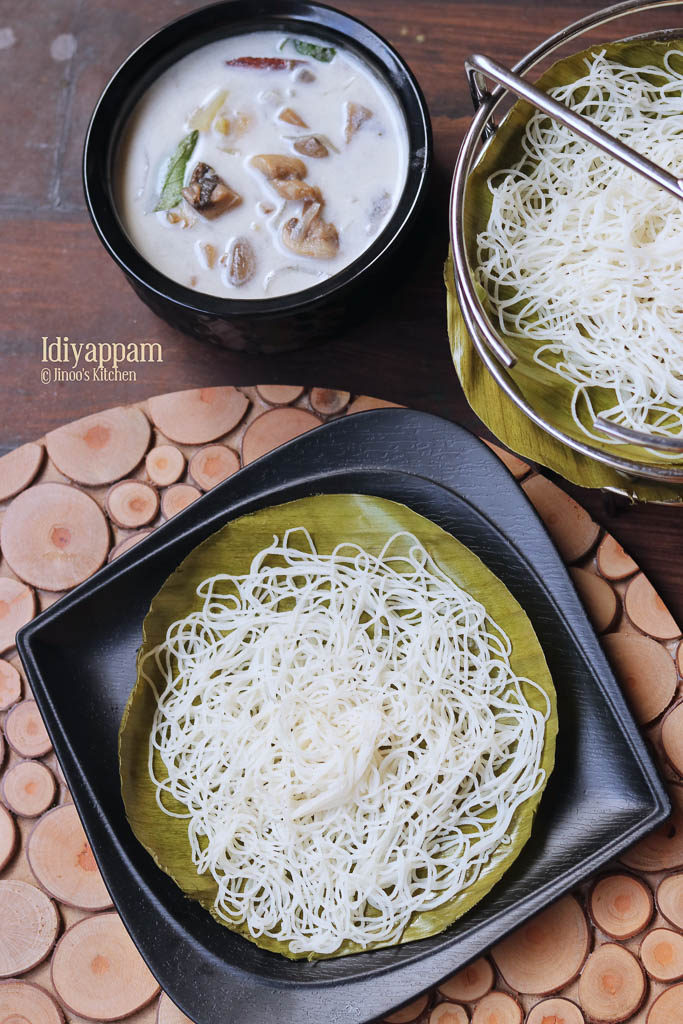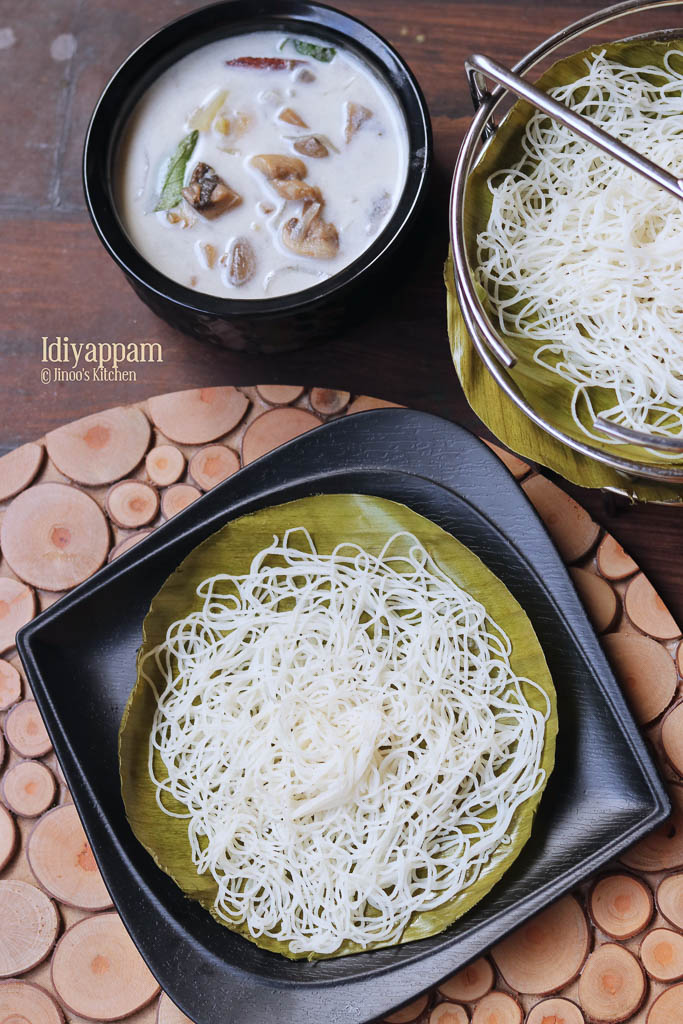 when I posted the sevai recipes 4 ways – lemon sevai, tomato sevai, coconut sevai and pepper sevai which is very popular in street shops in Coimbatore, I got requests to post thin idiyappam recipe. So, I wanted to shoot this recipe.
For a thin sevai/idiyappam/nool puttu, it depends on the "chillu" (perforated thin sheet) through which the dough is pressed. We would need the finest holes as i have shown in the video below.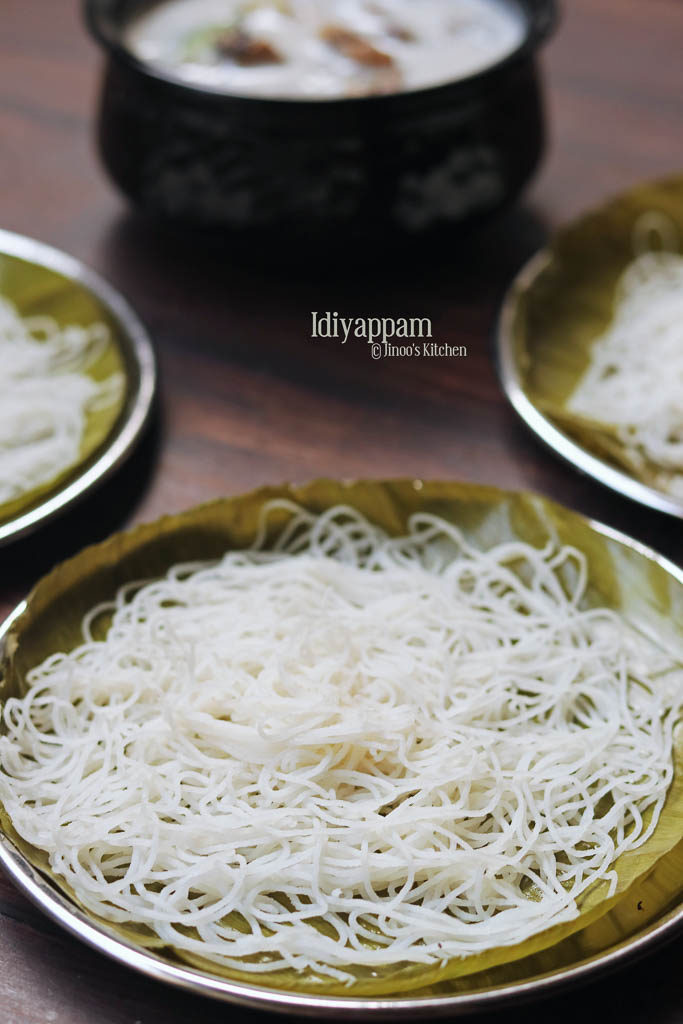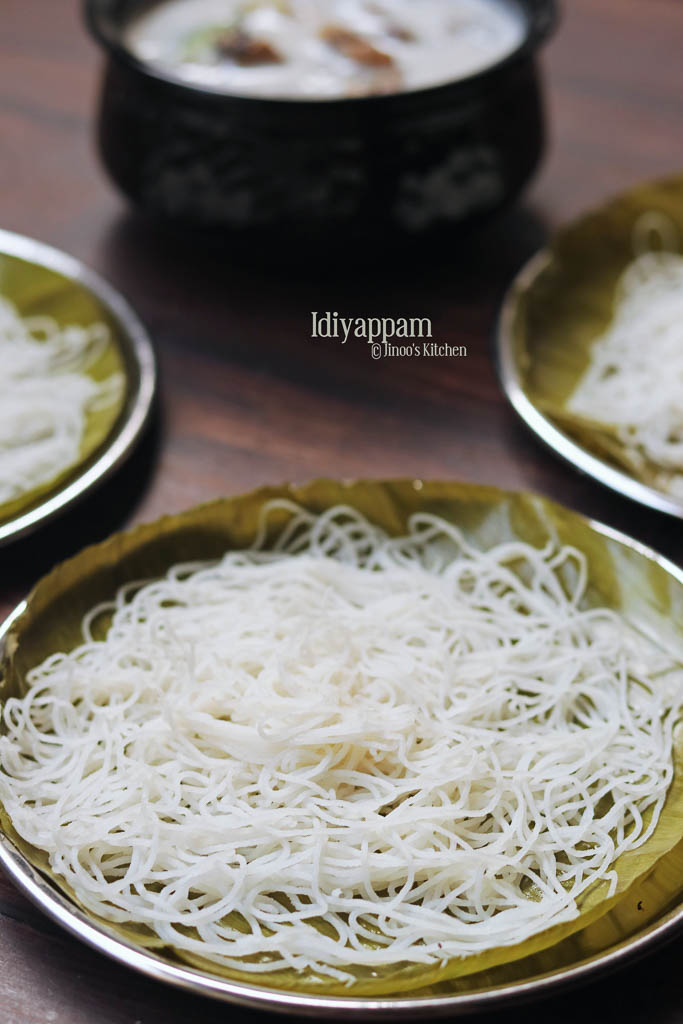 diyappam recipe with rice flour
Idiyappam recipe with rice flour
Ingredients
1

cup

rice flour

1.25

cups

water

salt to taste
Instructions
Firstly, roast the rice flour in medium heat until the color starts changing.

Take it in a bowl and in the same pan, Boil water along with salt.

When it starts to boil, pour the boiling water over the roasted rice flour.

Mix it with the help of the ladle.

When it is bearable to handle, knead it to a soft dough.

Immediately fill the dough into the idiyappam press. The dough has to be pressed before it cools down.

Press it through the thin holes into a plate lined with greased banana leaf

Place the plates into the idiyappam stand and place it in the idli pot with little water.

Steam cook for 10 minutes.

Take out and serve it hot with stew or curry.
Video
Nool puttu recipe with step by step pics
1.Very first step in making this instant idiyappam is to roast the rice flour. Take 1 cup rice flour and roast it in medium heat until the color starts changing. Immediately put off heat and transfer it to a plate/bowl.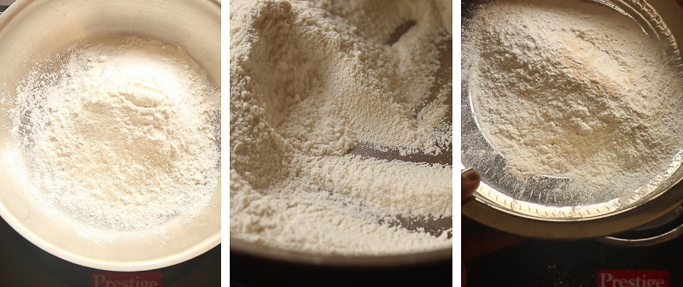 2. In the same pan, heat water with salt until it comes to a rolling boil. Pour that boiling water to the bowl containing the roasted flour. Mix it with ladle as it will be very hot. (1:1.25 is the rice flour:water ratio)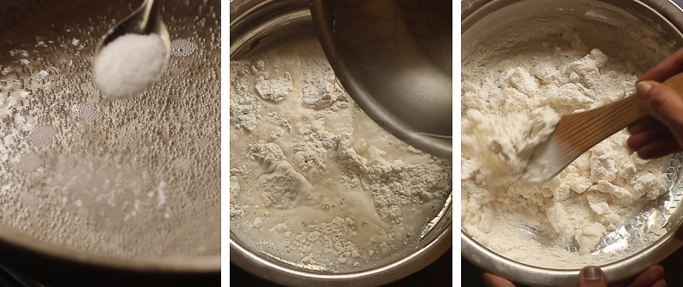 3. After few seconds, while it is still hot but bearable to handle with hands, grease your hands with coconut oil and start kneading to a soft dough.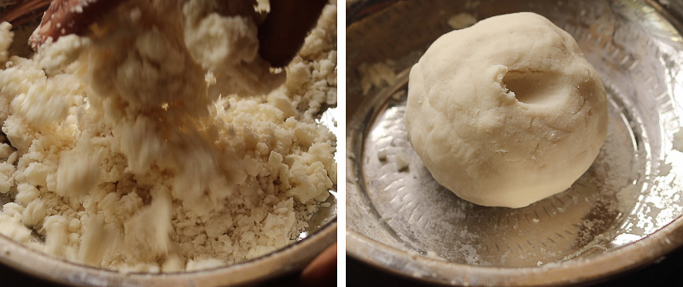 4. Prepare an idiyappam press with super thin holes like in pic below and fill it with the dough while it is still warm. Don't wait for it to cool. All the process has to happen quick. For a soft idiyappam, squeeze the dough while it is hot/warm.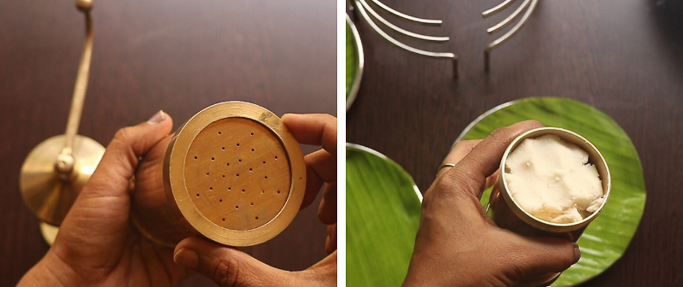 5. Arrange a plate with banana leaves and grease it. I have used the idiyappam maker stand. You can also cook it in idli pan. If your making it regularly, i suggest getting this one. Its comfortable and easy to use. Press the dough starting from center and round again ending in the center. Dont make it too crowded.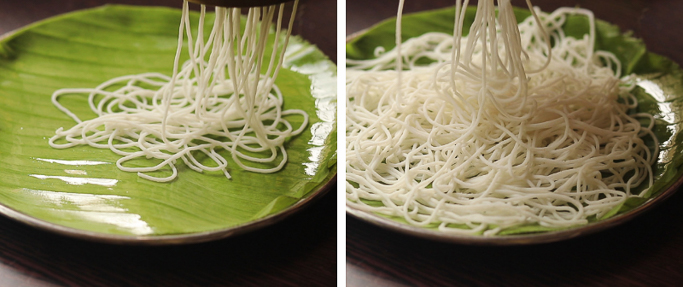 6. Arrange the plates on the stand and place the stand inside the idli pot with little water.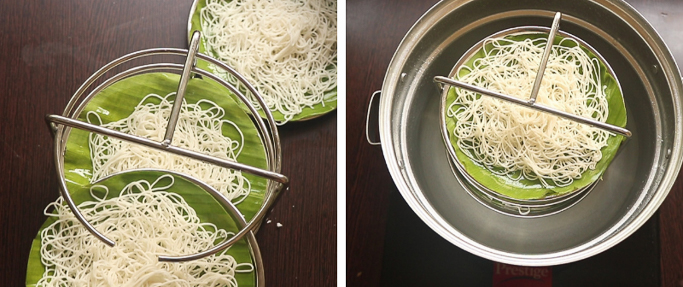 7. Steam cook for 10 minutes or until idiyappam is soft.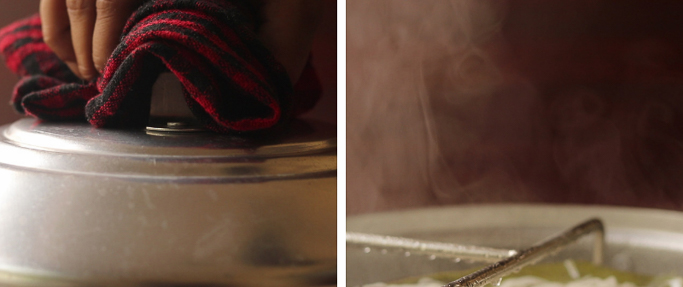 8. Open and take out the stand and remove the idiyappam from the plates. serve it hot with vegetable stew or kadala curry.