Kushboo Idli recipe | mallige idli recipe | how to make soft rice idli
How to make Kushboo Idli, Malligai poo idli | mallige idli recipe | how to make soft and fluffy rice idli with step by step pics and video recipe.It is very popular south Indian breakfast recipe found in all the restaurants.
Named after a popular Tamil actress Kushboo, this idli is soft, spongy and fluffy. It can be paired with any thin chutney or spicy curries.
There is one lane in Erode where such soft fluffy idlis are cooked in lots and bulk quantity and supplied to many shops in Tamilnadu. They said those special Idlis catch the very early morn train and reach Chennai restaurants. I couldn't get their recipe though I have mocked it. Will surely try to get their recipe.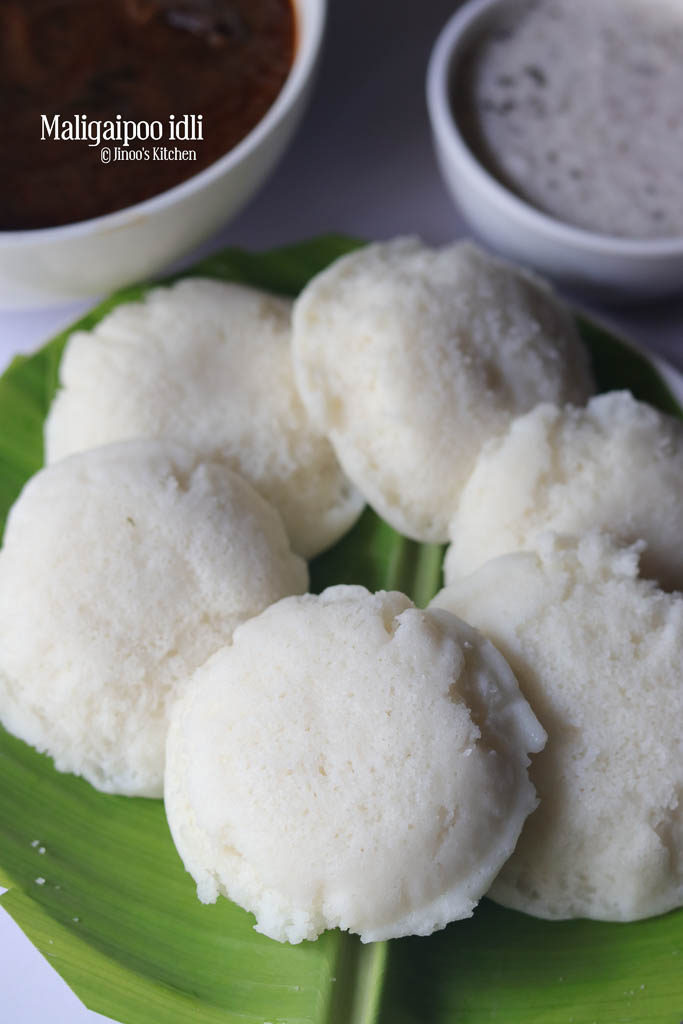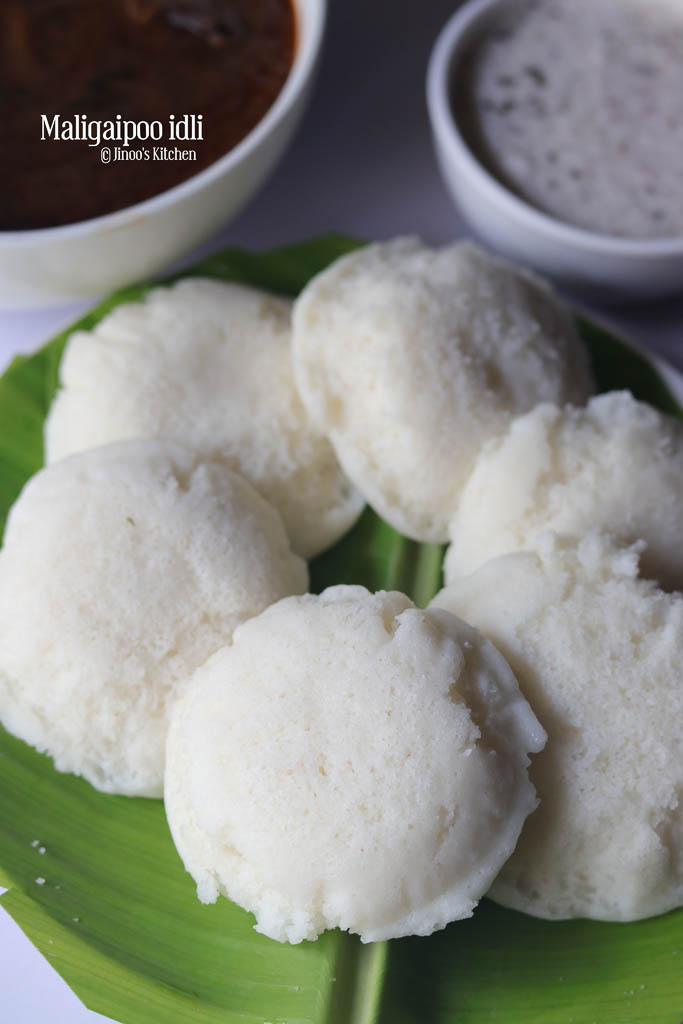 In most of the south Indian hotels, this idli is only served especially with chicken curry and mutton curry south Indian style. If for veg the best option is salna or a plain sambar.
Though this required pre-soaking and grinding with patience to a thick and smooth batter. The result is amazing. This is also good for dosas. Kottamuthu/castor bean seeds are available in nattu maruthu Kadai/shops where you get medicinal herbs. This is not available everywhere.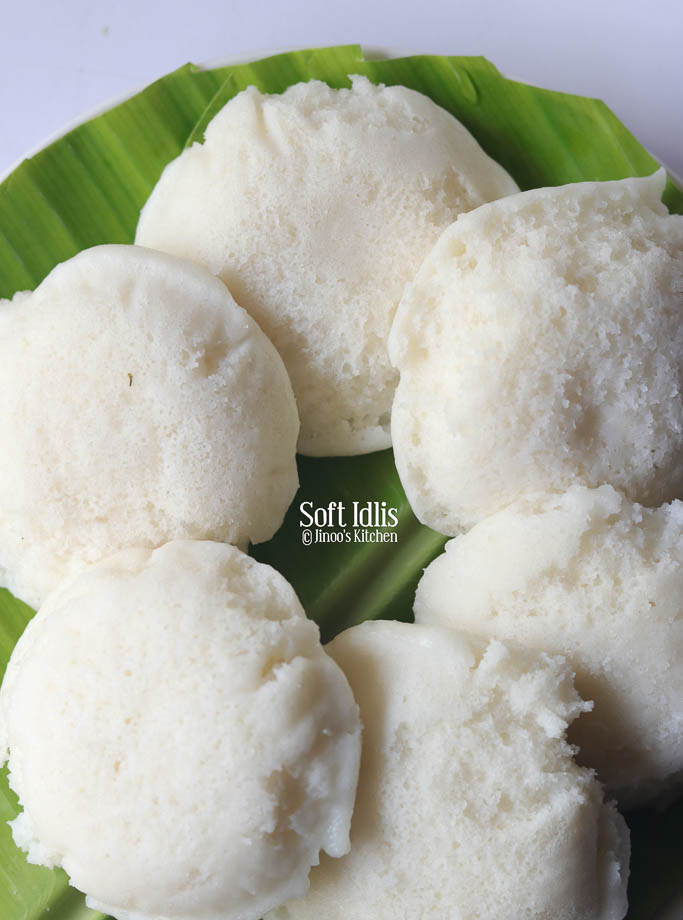 ---
Kushboo Idli recipe
Kushboo idli recipe
Ingredients
4

cups

idli rice

1

cup

urad dal

1/2

cup

sago/javvarisi

1

tsp

fenugreek seeds

7-8

no

castor beans/kottamuthu

salt to taste
Instructions
Soak the rice, dal, sago, fenugreek seeds, castor beans in separate bowls for 5-8 hours/overnight.

drain the urad dal and grind it along with the fenugreek seeds.

grind with little water until smooth and thick. Take it out in a bowl.

Drain rice and de-skin the castor seeds. Grind together castor seeds, rice, and sago with water as and when needed to a thick and smooth batter.

Mix in salt and the prepared urad dal fenugreek batter.

Take everything in a bog bowl with enough space to rise.

ferment for at least 4-5 hours. Mix and take a portion of the batter and add soda to it. mix well. let it rest for 10 minutes.

After 10 minutes, mix again and pour a ladleful of batter on each pit of the idli plate that is lined with the wet cloth.

steam cook for 10 minutes or until knife inserted into idlis comes out clean.

serve it hot with side dish of your choice.
Video
---
how to make soft rice idli
1.Firstly soak idly rice, urad dal, fenugreek seeds, Castor bean seeds and Sago/sabudana in different bowls with enough water for about 5-8 hours or even overnight. Drain the urad dal and take fenugreek seeds along with the water. Grind it to thick and smooth batter adding water only as and when needed.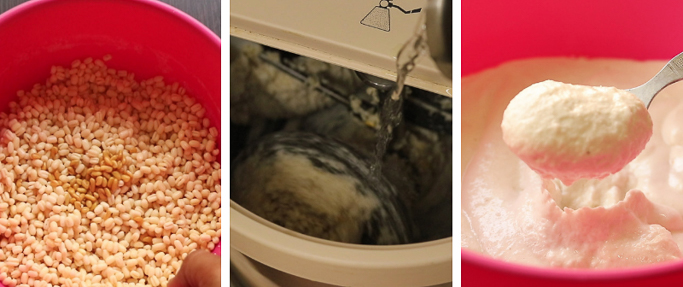 2. Next drain the rice. remove the skin of the soaked castor beans. Add it along with rice.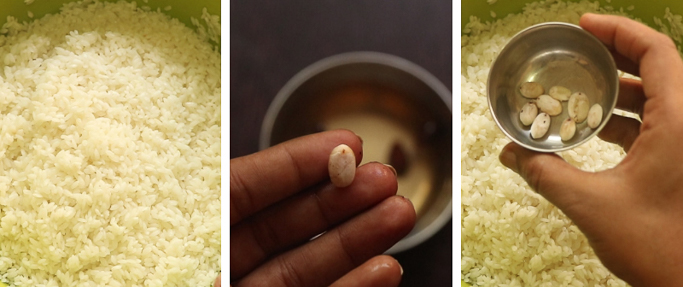 3. Grind the beans first and then add the rice little at a time. Add water only when needed. We need the batter smooth and thick.
4. Along with the rice, also add soaked and drained sago. Grind until batter is smooth. You can also grind the sago separately which i do most of the times in mixer and add it to the grinder along with rice.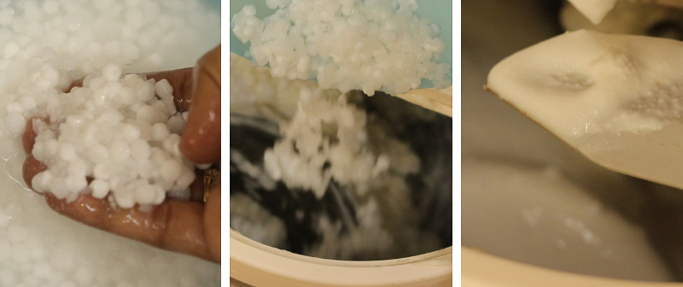 5. Finally add salt and the urad dal fenugreek batter. Mix well and let it ferment for 4-5 hours.
6. Take a portion of the batter in a bowl. Mix a pinch of soda in very little water until it dissolves. Add the water to the batter portion. Mix well. Let it rest for 10 minutes before you make idlis. Adding soda is optional for the fluffiness and rise. You can skip it too.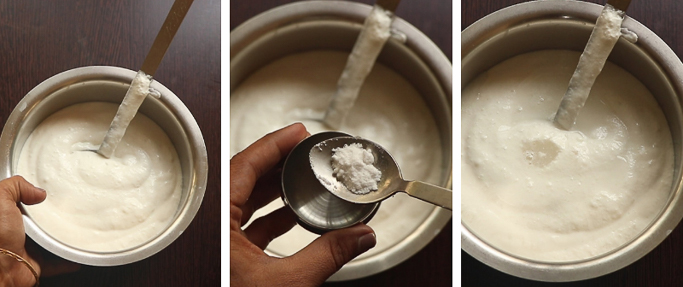 7. After 10 minutes, mix again and pour a ladleful of batter in each pit of idli plate that is lined with wet cloth. lining cloth is important for this idli. Keep it in the idli pot.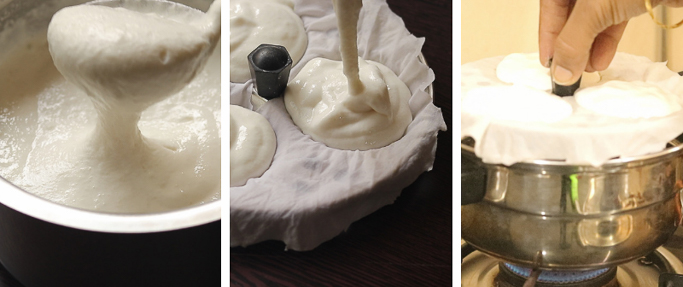 8. Close and cook until the idlis are cooked. The knife inserted should come out clean.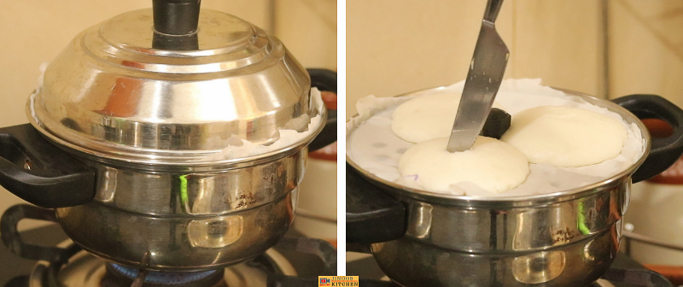 9. Transfer the idli to a plate and sprinkle very little water all over so that cloth can be easily removed. let it sit for 1-2 minutes. remove off the idli cloth and serve the idlis hot.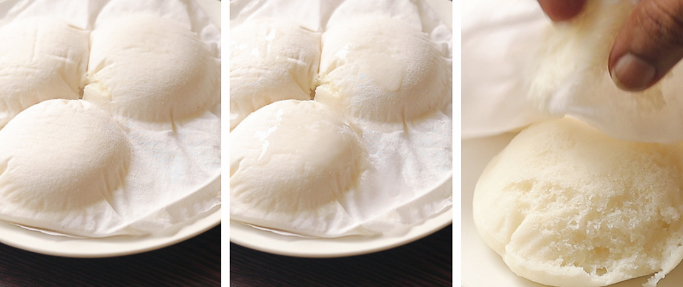 Soft, spongy and fluffy idlis are ready!