Trivandrum Vada Kootu curry | Kootu curry Trivandrum style
Vada Kootu curry is one of the side dishes served along with rice and this Trivandrum style vada kootu curry is served in Kerala sadhya. Unlike the Thrissur kootu curry, Kadala Kootu curry, the Trivandrum style is a little different. Here the deep fried vadas are soaked in kootu curry. Generally, all the kootu curries are a little thick in texture and this one as the vadas absorb all the curry, is heavy as well as thick. When served hot with rice and especially rasam, it's too good and heavenly.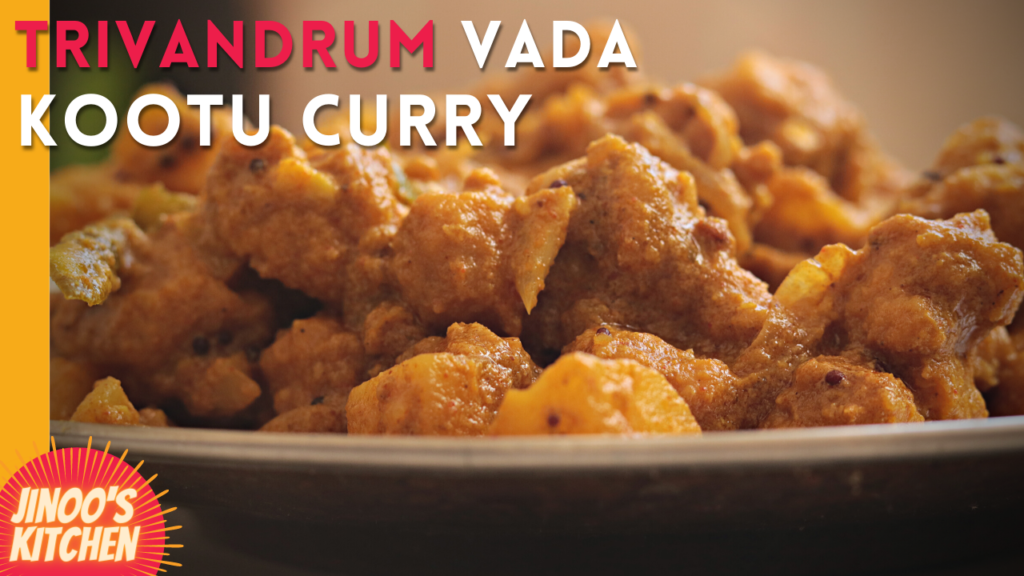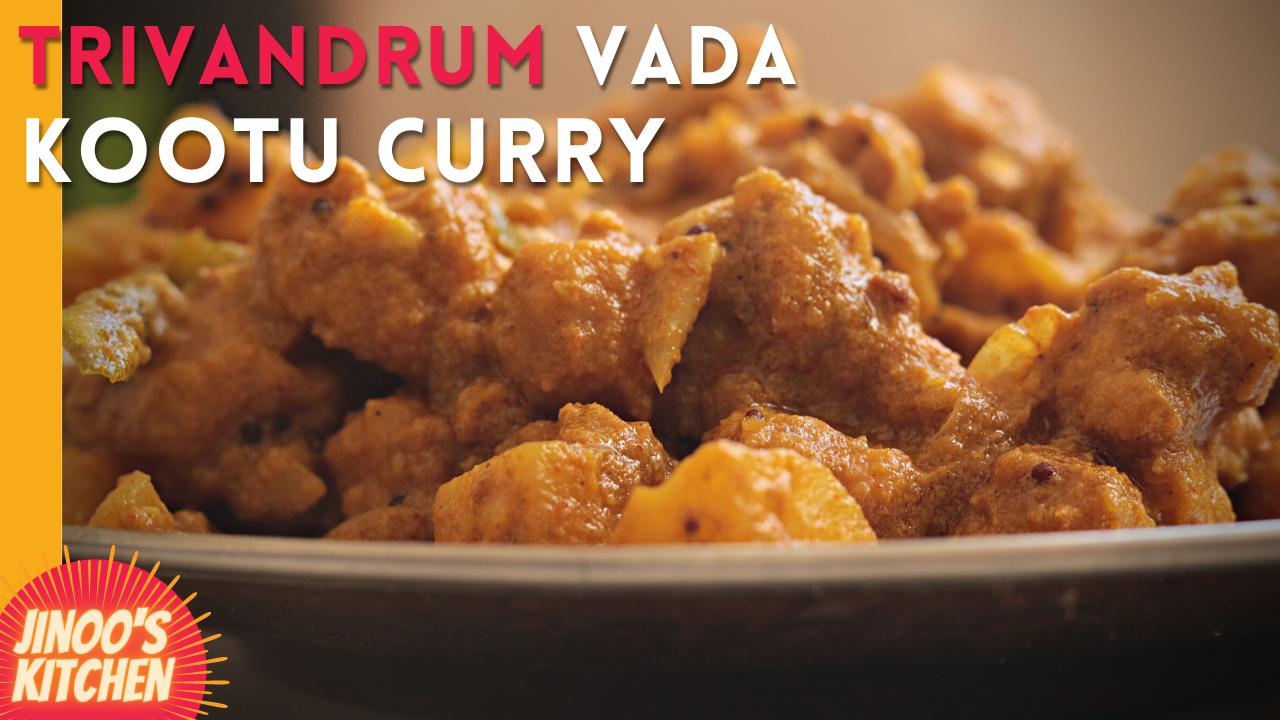 Video recipe on how to make vada kootu curry
Ingredients required for making trivandrum koottu curry:
Urad dal – 1 cup soaked for 3-4 hours
salt to taste
Pepper powder – 1/2 tsp

for the curry

oil for deep frying
coconut oil – 1 tsp
mustard seeds – 1/2 tsp
urad dal – 1/4 tsp
crushed ginger – 1 tbsp
crushed garlic – 1 tbsp
onions – 1 no, sliced
green chillies – 2 no, slit
turmeric powder – 1/4 tsp
red chilli powder – 1 tsp
coriander powder – 2 tsp
garam masala – 1/4 tsp
potatoes – 2 no, chopped
salt to taste
thin coconut milk – 1.5 cups
thick coconut milk – 1/4 cup
Instructions on how to make this kootu curry:
To make the vadas:

wash and soak the urad dal for 3-4 hours.
Drain the water and gind it to thick paste adding very little water only if required
to the thick batter, add salt and pepper mixing it well.
Heat oil for deep frying in a wide pan.
pinch drop the vadas onto the medium hot oil. make it very tiny drops.

wet your hands inbetween so that it is not sticky.

Cook it until slightly brown. need not fry until golden brown. take it out to a paper towel.

To make the curry:

heat coconut oil in a pan and splutter mustard seeds
When it crackles, put in urad dal followed by crushed ginger, crushed garlic, onions and green chilli.
fry until onions turn slightly brown
to this add turmeric powder, red chilli powder, coriander powder, garam masala, potatoes and saute it for few seconds.
Add thin coconut milk, close and cook the potatoes in thin coconut milk.
Once it is cooked, mash them here and there slightly
put in the fried vadas and mix well.
keep the flame low and lastly add thick coconut milk
cook further for 5-8 minutes or until the curry becomes thick.

the vadas will quickly absorb all the coconut milk curry

Mix once and serve it hot!