Egg fried rice recipe Indian | Egg rice with leftover rice
Egg fried rice recipe | quick egg rice recipe with leftover rice – detailed step by step pics and quick video recipe. there are many variations to egg rice, the street food style egg fried rice with basmati rice, egg rice schezwan style, Chinese style, this one is with leftover seeraga samba rice and can be made quickly.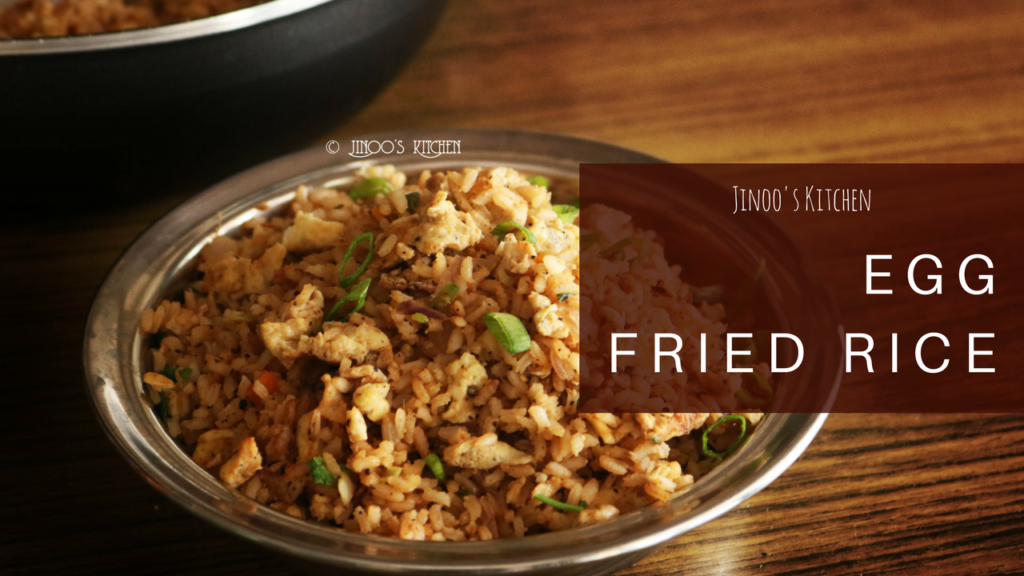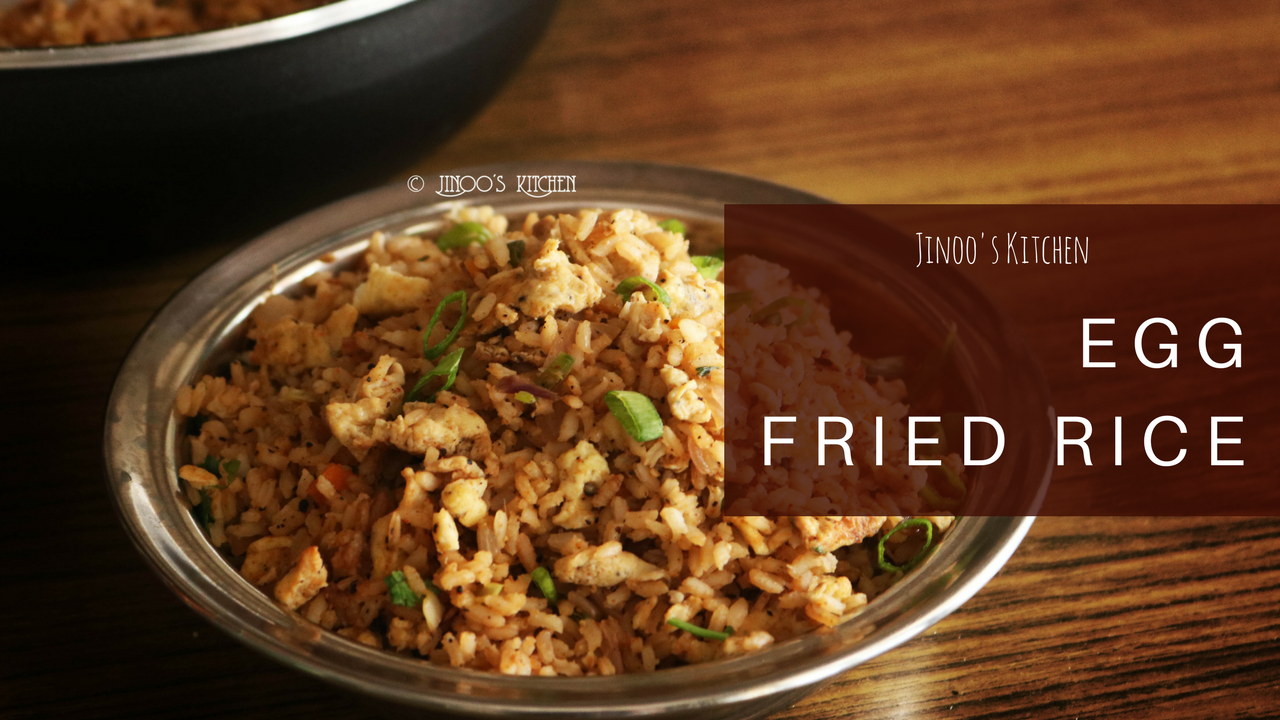 choice of vegetables used is up to your preference. using cabbage will enhance the flavor of fried rice.  So I would suggest using it. apart from that carrots are used. you can also put in some beans too but not too much vegetables. just a tbsp or two of vegetables will do.
there are two methods in making this rice, either you can cook all the onions, vegetables , ginger garlic paste and finally add eggs and scramble it. else follow this recipe of making scrambled eggs and then add vegetables and spices one by one. I make both the methods.
It is good for lunch box but i wont suggest as eggs when packed for longer leaves out a pungent smell which could be disturbing just like radishes and cabbage. If having it in hot pack, better else i would like to have it hot straight from tawa with some tomato sauce.
leftover rice recipe ideas – lemon rice,  tomato rice, sweet rice, curry leaves rice, or a simple curd rice etc.,
some of the egg recipes – egg omlette roll, egg shakshuka, spinach egg curry, egg kabab /dinasour eggs, egg drop curry, etc.,
 So, lets see how to make Egg fried rice recipe with this quick video:
Step wise description of making Egg fried rice recipe Indian style:
firstly, heat oil in a pan, along with it, melt a tsp butter.
take 5 eggs, break them in a bowl, add salt to it
add pepper powder and mix well
pour into the pan, fry them until it gets scrambled well
to the scrambled eggs, add finely chopped green chilies and finely chopped cabbages
further add the vegetables of your choice, carrots, spring onions which are finely chopped
to this, add the finely chopped onions and fry for a minute
season with salt to taste and pepper powder 1/4 tsp.
again, add chilli powder. remember we have added green chillies, pepper powder as well. so if you dont want too much spice, you can skip chilli powder. add ginger garlic paste.
nest comes a mandate in any fried rice recipe: vinegar and soya sauce.
additionally, add tomato sauce and mix well, fry for a minute until well combined and raw smell of ginger garlic goes off.
Now, add the cooked rice. adjust the rice quantity while you mix with the masala. so, i would suggest adding little at a time and mix so that you stop at the right time else masala will go less for too much rice. but 2 cups cooked rice was just enough for this quantity of masala.
sprinkle some chaat masala(optional) and coriander leaves and mix again.
serve hot with tomato sauce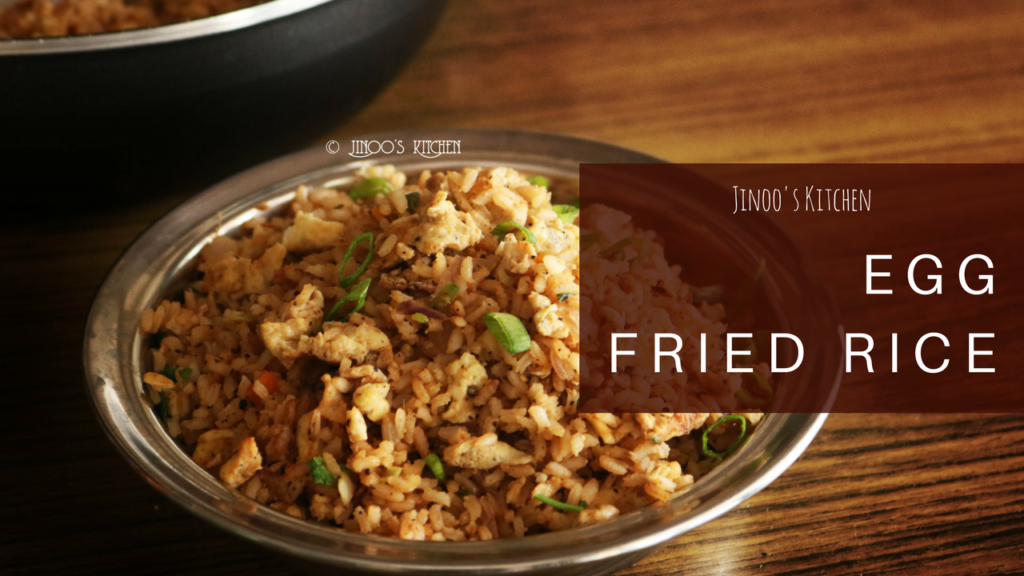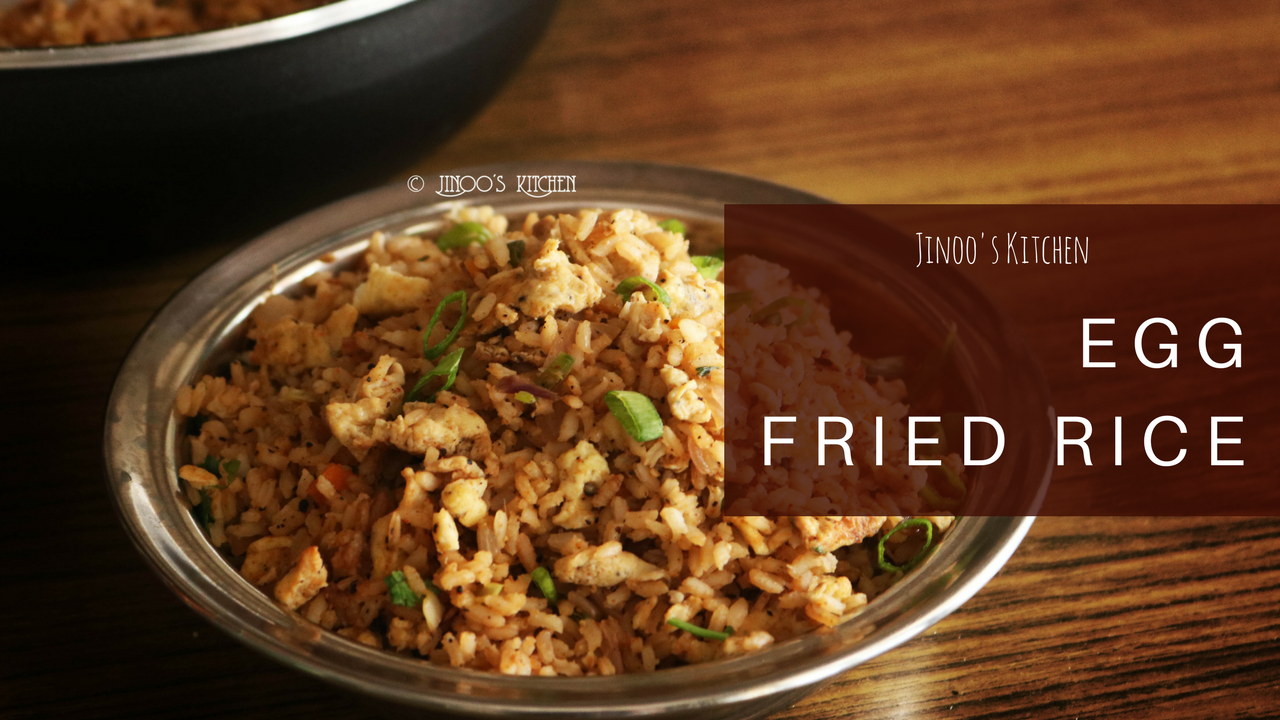 Egg fried rice recipe:
Egg fried rice recipe Indian
Ingredients
1

tbsp

oil

1

tsp

butter

5

large

eggs

1/8

tsp

salt

1/2

tsp

pepper powder

1/2

tsp

green chillies

finely chopped

2

tbsp

cabbage

finely chopped

1/2

tsp

green chillies

finely chopped

2

tbsp

cabbage

finely chopped

1

tbsp

carrot

finely chopped

1

tbsp

spring onion

finely chopped

1

large

onion

finely chopped

salt to taste

1/2

tsp

pepper powder

1

tbsp

ginger garlic paste

1/2

tsp

red chilli powder

1

tbsp

vinegar

2

tbsp

soya sauce

1

tbsp

tomato sauce

2

cups

cooked rice

1

tbsp

coriander leaves

finely chopped

1

pinch

chaat masala
Instructions
heat oil and butter in a pan,

beat eggs along with salt and pepper until well combined and pour it into the pan

fry until it is scrambled

now, add green chilies, cabbage, carrots, spring onions and onions. fry for a minute.

after a minute, add salt, soya sauce, vinegar, red chilli powder, pepper powder, tomato sauce and ginger garlic paste

fry until raw smell goes off.

add the cooked rice and mix well

sprinkle chaat masala and coriander leaves and serve hot with tomato sauce