Kerala dishes | Thandu mathan pachadi ~ sweet pumpkin and banana stem curry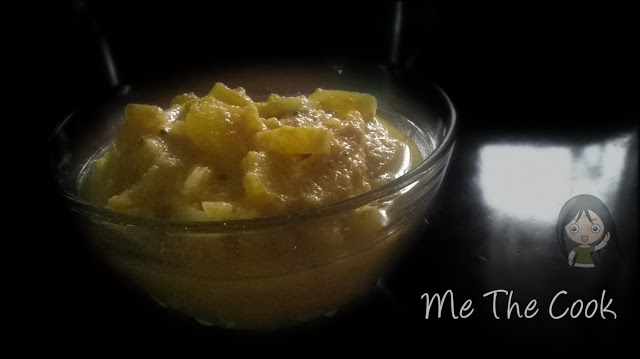 INGREDIENTS:
Banana stem- cleaned and cut into small pieces 1 cup
Mathan or sweet pumpkin – cut into cubes 1 cup
tomatoes -1 no optional
To grind:
Coconut- 1/2 cup
Curd – 1/2 cup
Jeera seeds
Mustard seeds
Red chilli powder
For tempering:
Mustard seeds
Red chilli curry leaves
Method
Boil banana stem thandu , mathan ie, sweet pumpkin  and tomatoes with salt and turmeric powder in Cooker to 3-4 whistles. Now add the ground mixture to it and let it boil. Do not over boil. Temper it with mustard seeds, broken red chilli and curry leaves in coconut oil.
Kerala dishes | Thandu mathan pachadi ~ sweet pumpkin and banana stem curry