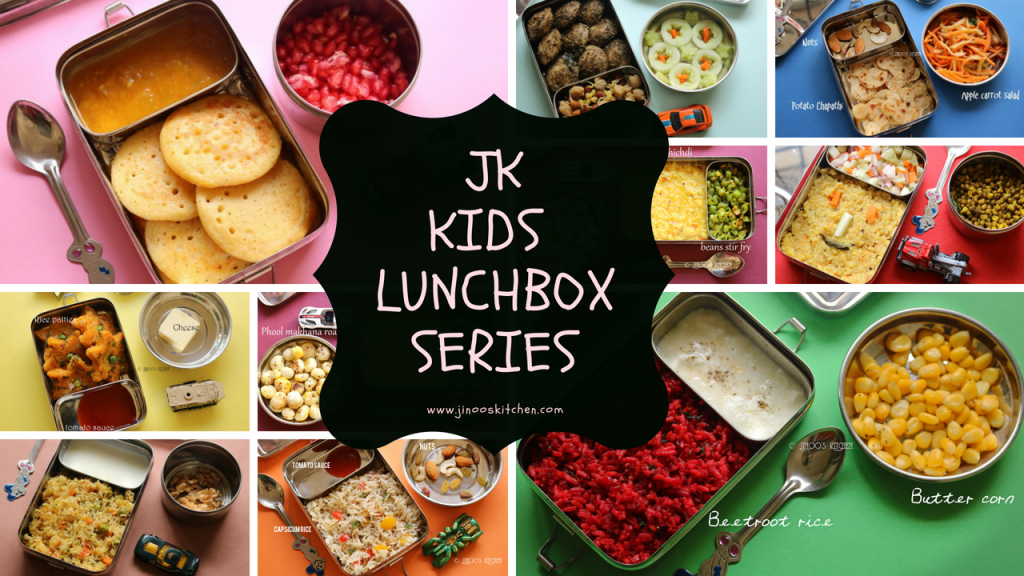 Kids lunch box recipes | JK kids lunch and snacks ideas. planning kids lunch and snacks box is very much an important and difficult task for any mom. that too if the kid is picky eater, then gone!
but bringing up the healthy eating habit in kids from early stage is very much important. Kids do eat all if it is tasty and interesting. so everyday, packing them interesting, tasty and healthy dishes has become a MUST nowadays.
here in this post, I am updating with the collection of lunch box recipes with unique, different and healthy recipes for kids.
Check out this post often/ Pin it as I will be updating it regularly for more weekly plans. 
Week 1:
this week – its a pack of nutrients with nuts, potatoes, carrots, beans, corn, beetroot, peas, cheese, curd, ghee and lentils. 
Mix of all essential ingredients in different form that they love
especially cooking foods in kids friendly way.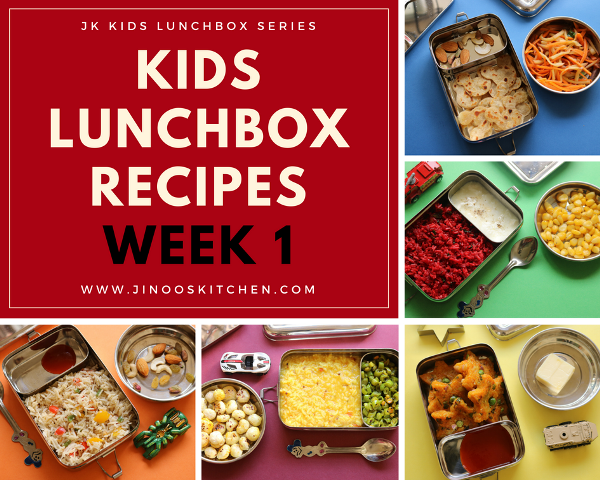 Week 2: