Kids lunch box recipes | JK kids lunch and snacks ideas | kids lunch box series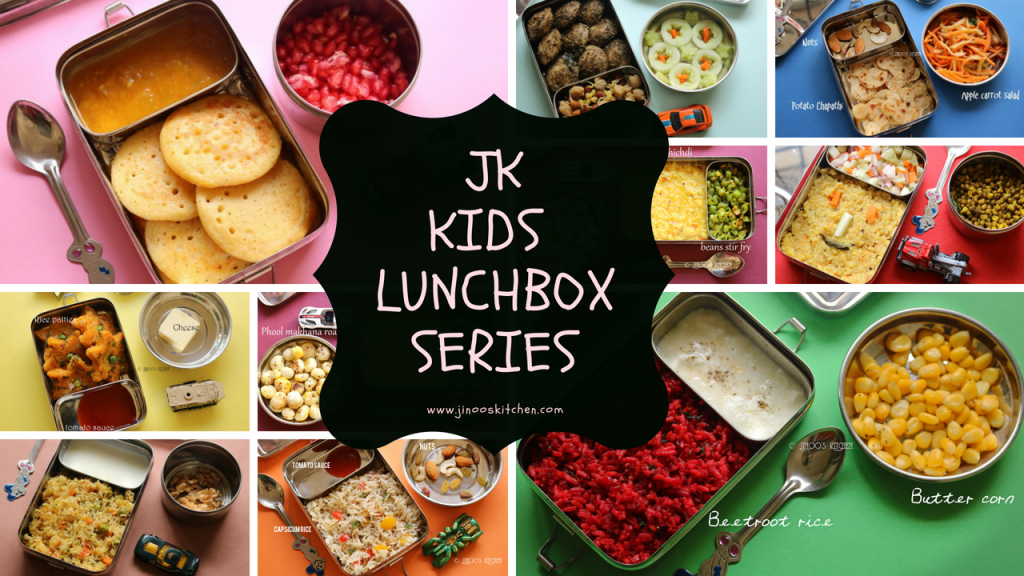 Kids lunch box recipes | JK kids lunch and snacks ideas. Planning kids lunch and snacks box is very much an important and difficult task for any mom. That too if the kid is a picky or fussy eater, then GONE!
Bringing up the healthy eating habit in kids from an early stage is very much important. Kids do eat all the vegetables and fruits if it is tasty and interesting. so everyday, packing them interesting, tasty and healthy dishes has become a MUST nowadays.
Here in this post, I am updating with the collection of lunch box recipes with unique, different and healthy recipes for kids.
There are a few things I made a strict note to myself when I started packing lunch for my kid! 
1. NO USE OF PLASTICS 
2. No use of Maida (to the max possible I can) 
3. No bakery, packaged and deep fried stuff. (If so very very rarely only when he asks/craves for it)
4. Use of 2-3 vegetables, fruits, curd, cheese, ghee in the way that he loves to eat but is healthy too!
Check out this post often/ Pin it as I will be updating it regularly for more weekly plans.
Lunchbox recipes – 2018
Week 1: 
this week – its a pack of nutrients with nuts, potatoes, carrots, beans, corn, beetroot, peas, cheese, curd, ghee and lentils.
Mix of all essential ingredients in different form that they love
especially cooking foods in kids friendly way.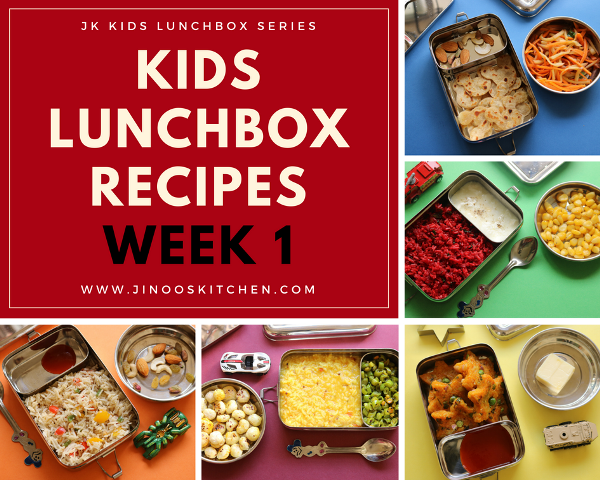 Week 2: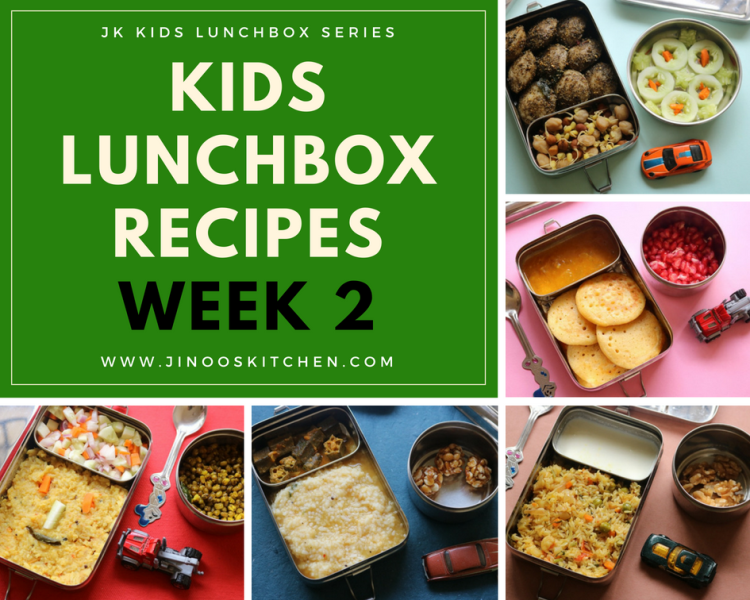 Week 3: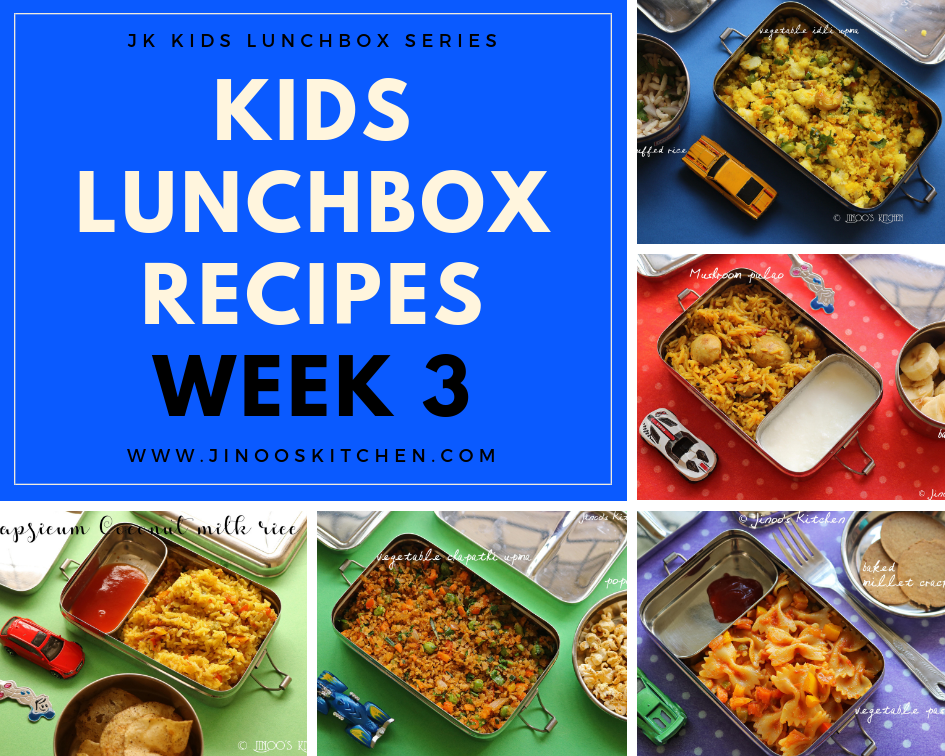 Lunch box recipes – 2019
Week 1: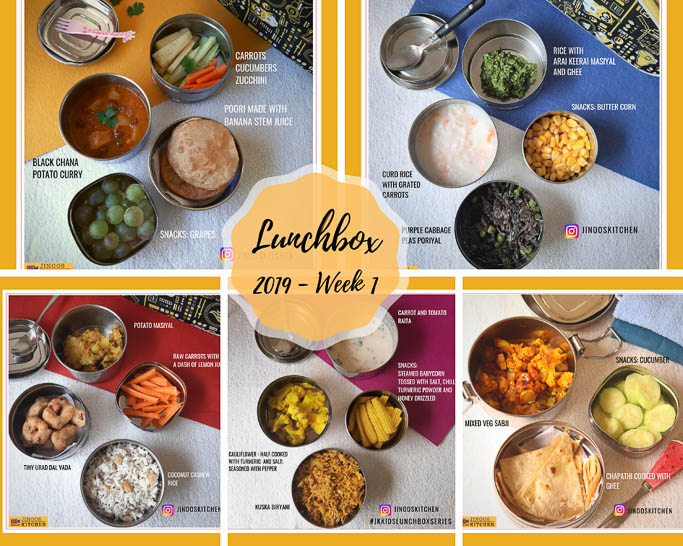 Day 1: Chapathi cooked with ghee, mixed vegetable sabzi, and Snacks: cucumber
Day 2: Kuska biryani, cauliflower(half cooked with turmeric and salt and seasoned with pepper, Snacks: steamed baby corn tossed with salt, chilli, turmeric powder, and honey drizzled, carrot and tomato raita
Day 3: Coconut cashew rice, Tiny urad dal vada, potato masiyal, and Snacks: Raw carrots with salt and a dash of lemon juice
Day 4: Rice with Arai keerai masiyal and ghee, Curd rice with grated carrots, Purple cabbage and peas poriyal, snacks: Butter corn