Chakkakuru Mezhukkpuratti recipe | Jackfruit seeds stir fry recipe
Chakkakuru Mezhukkpuratti recipe | Jackfruit seeds stir fry recipe with step by step photos and video recipe. one of the simple, tasty and popular seasonal recipe of kerala made with jackfruit seeds.
I had already posted these jackfruit seeds stir fry which is the alternate method of cooking it. A.K.A "Mezhukkupiratti" which means a "shiny/glossy coating that is applied over" Generally, shallots and red chilli are crushed or the other way is like in this recipe where I have used Kashmiri chilli powder.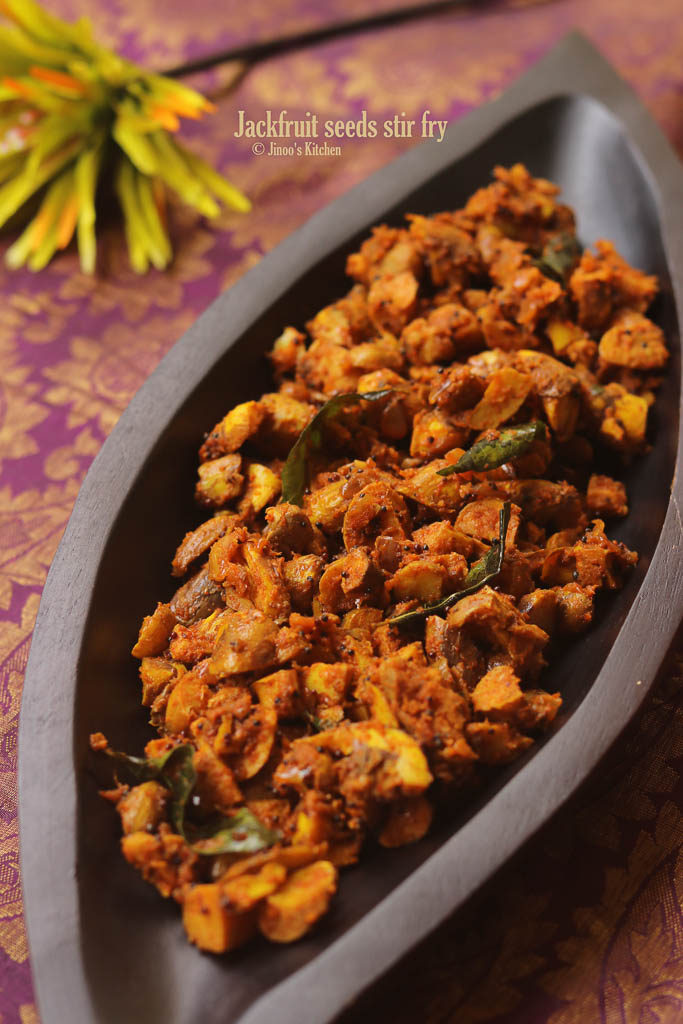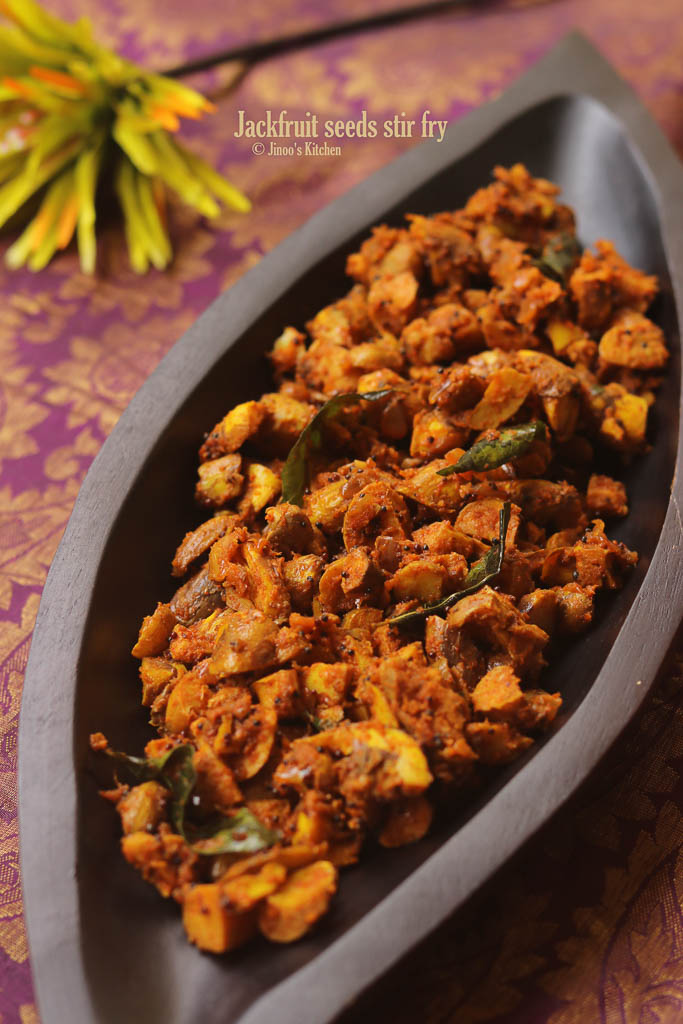 While, the jackfruit seeds benefits to a greater extent for hair, skin, and health. Nowadays, I find People who dry and powder the seeds at home to be had for various medicinal reasons.
Besides, there are a bunch of traditional Jackfruit recipes that you can have a look at,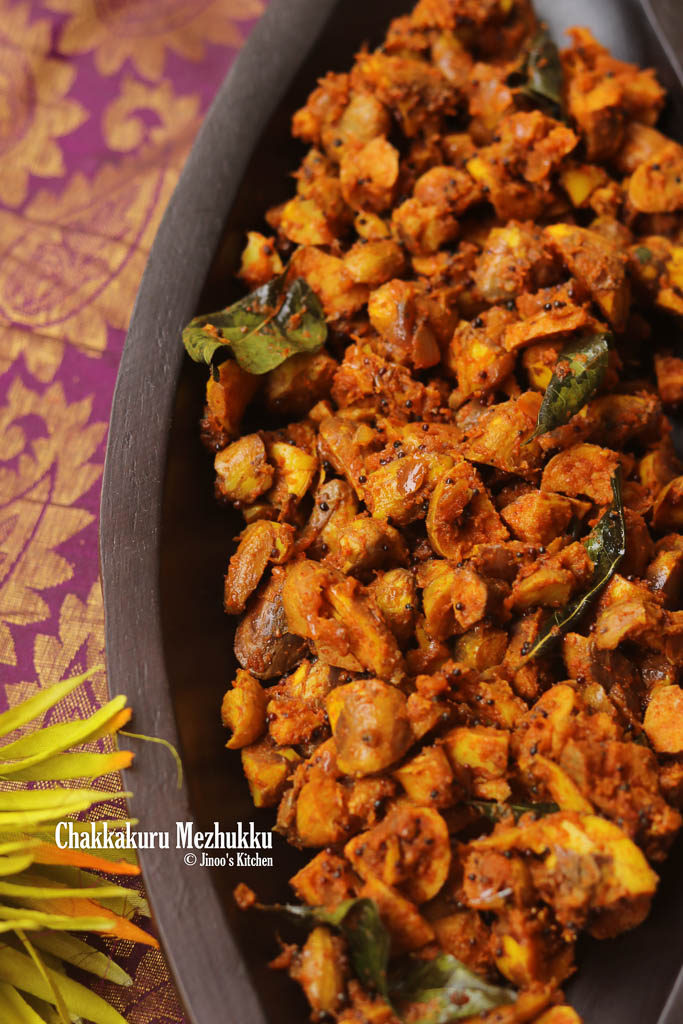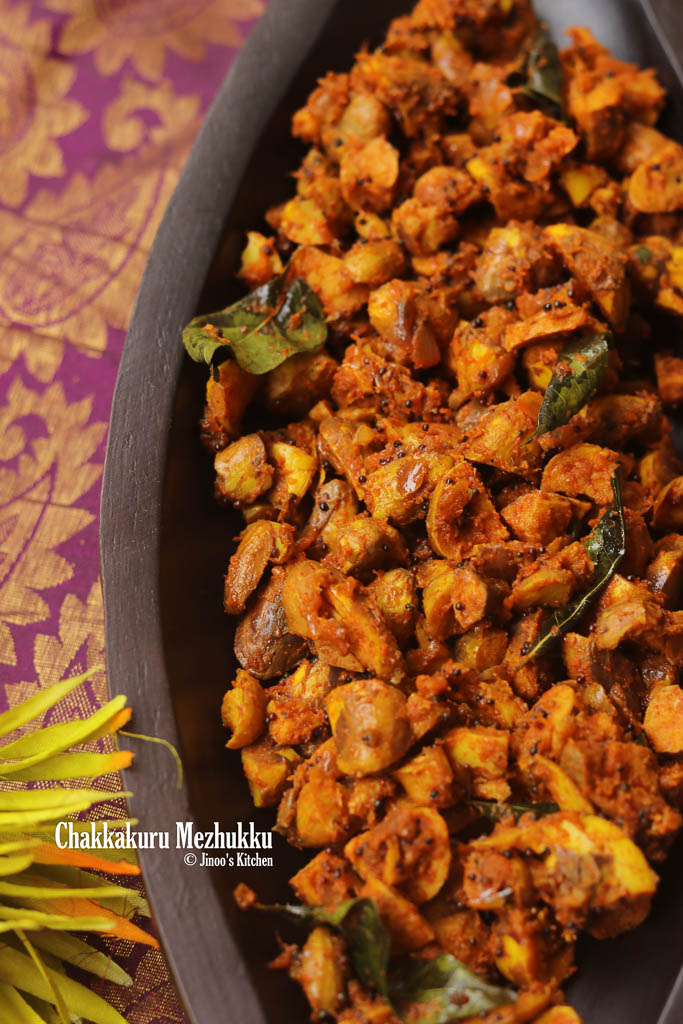 ---
Chakkakuru Mezhukkpuratti recipe
Chakkakuru mezhukkupuratti
Ingredients
2.5

cups

jackfruit seeds

chopped

3/4

tsp

turmeric powder

2

tbsp

coconut oil

1

tsp

mustard seeds

1

sprig

curry leaves

1/2

cup

small onions

1

tbsp

kashmiri chilli powder

salt to taste
Instructions
Pressure cook the clean and chopped jackfruit seeds, turmeric powder, water and mix well.

pressure cook for 4-5 whistles or until soft. drain the seeds.

heat oil and crackle mustard seeds, curry leaves.

grind small onions, Kashmiri chilli powder to a medium coarse paste and fry till raw smell leaves.

put in the cooked jackfruit seeds, salt and mix well

fry in simmer for few minutes until dry and roasted.

serve fresh and hot with rice and curry.
Video
---
Jackfruit seeds stir fry recipe
1. Firstly, clean the chop the jackfruit seeds. I mom cleans in by placing the jackfruit seeds on a towel, closed and hammering it with coconut. this way, it breaks down to pieces and the outer thick skin can be peeled off easily. Take it in a cooker along with water just enough to immerse the seeds.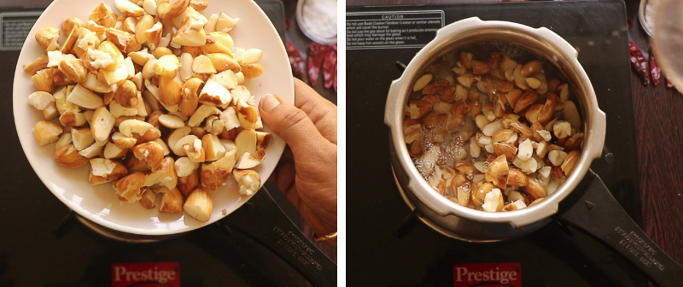 2. Add turmeric powder and mix well.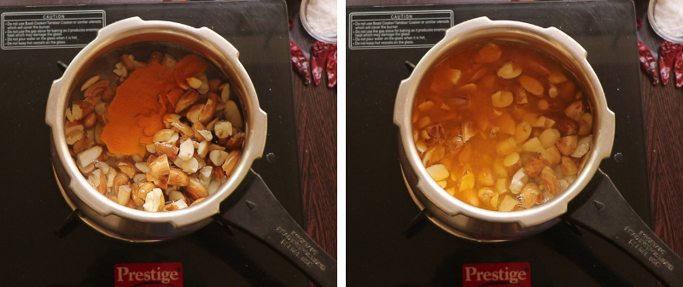 3. Close and pressure cook for about 4-5 whistles and check if it is soft and completely cooked.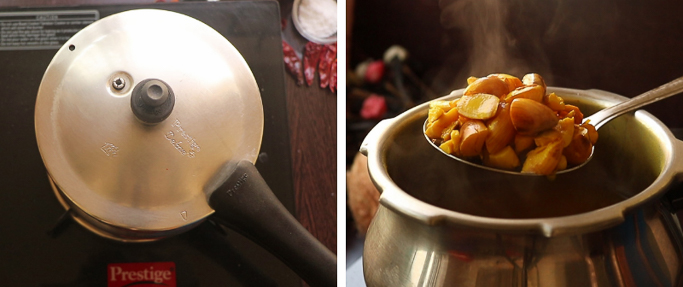 4. Heat oil in a pan and crackle mustard seeds and curry leaves.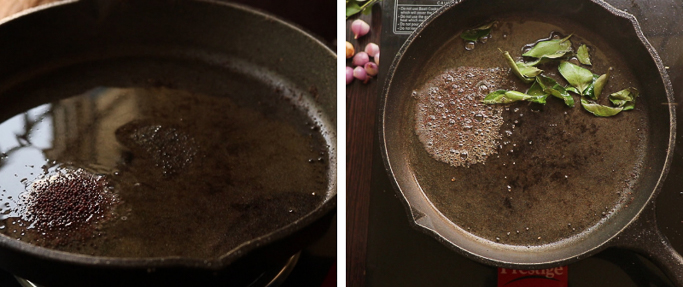 5. Grind together small onions and kashmiri chilli powder to a fine paste.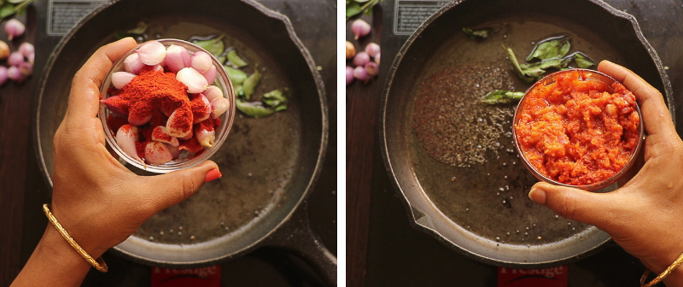 6. Furthermore, Add the masala to the pan and fry for a minute until all the moisture and raw smell leaves.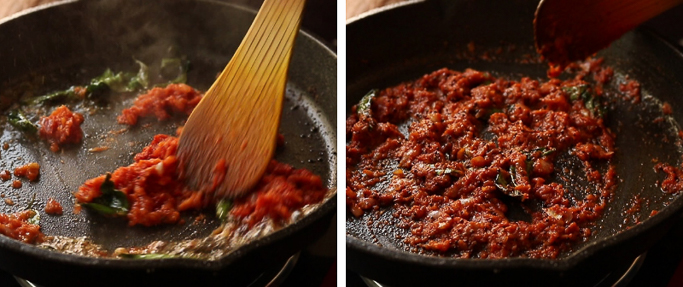 7. Finally, Add cooked jack fruit seeds, salt and start frying in simmer.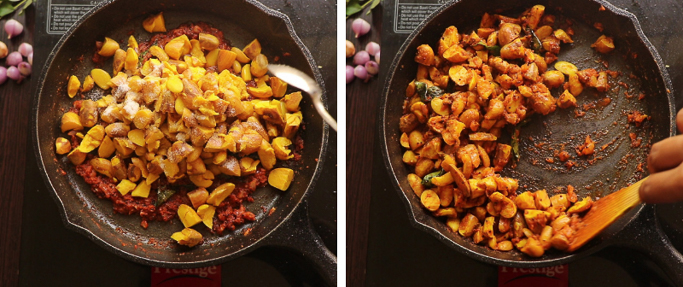 8. Fry in simmer for a minute or two until dry as well as slightly roasted.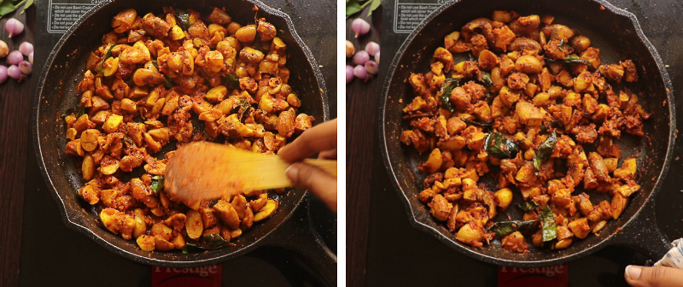 serve the chakkakuru mezhukku fresh and hot with rice and curry of your choice.