Hotel style Vegetable Kurma for chapathi | Parotta Kurma Recipe
Hotel style Vegetable Kurma | Hotel Saravana Bhavan Parotta Kurma Recipe with step by step pics and video recipe. Veg Kurma for chapathi / parotta is common recipe served in hotels for chapathi/poori/parotta.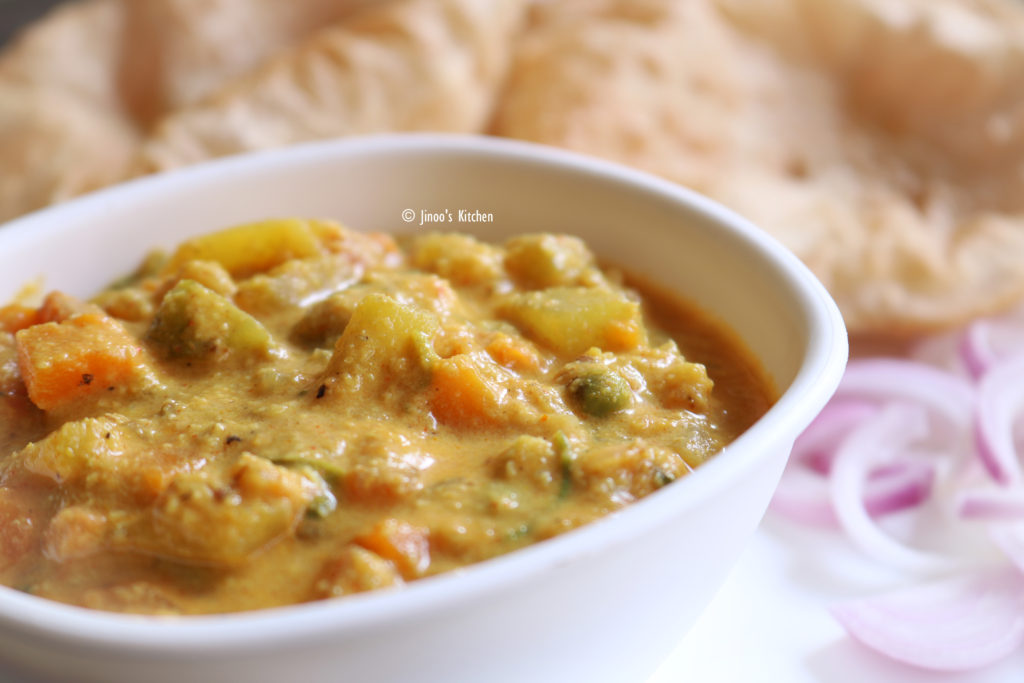 Check out some of the other kurma/korma recipes for chapathi/poori/appam/parotta. goes good even for dosa/idlis.
Hotel style Vegetable Kurma for chapathi video recipe:
Hotel style Vegetable Kurma for chapathi step wise pics:
Firstly, lets pressure cook the vegetables until cooked. Do not overcook the vegetables until mushy but 3 whistles is fine to cook it perfectly without mashing it.  I have taken potatoes, chow chow, carrots, cauliflower.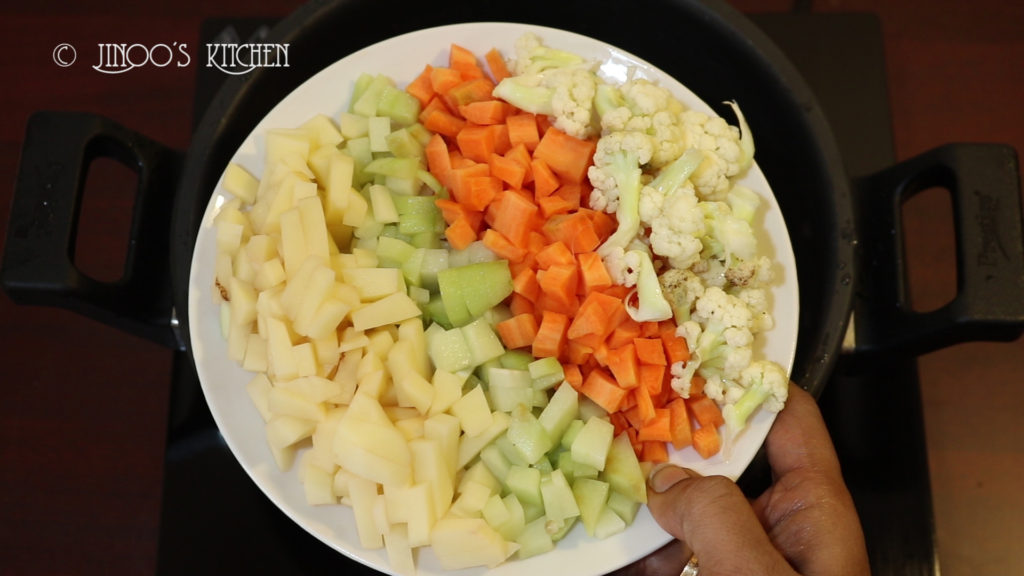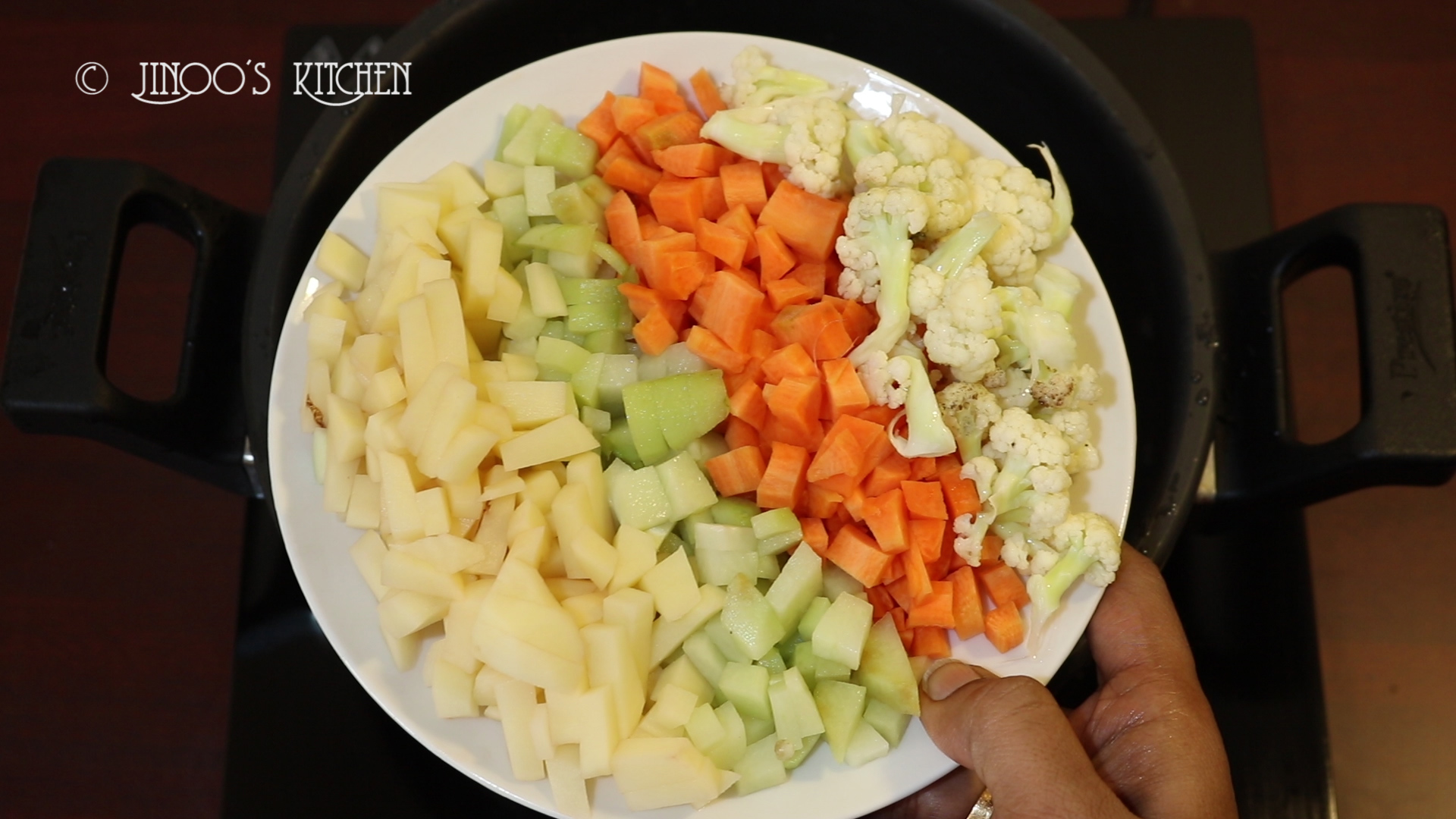 2. Add all the vegetables to a pressure cooker along with salt needed for the vegetables and turmeric powder.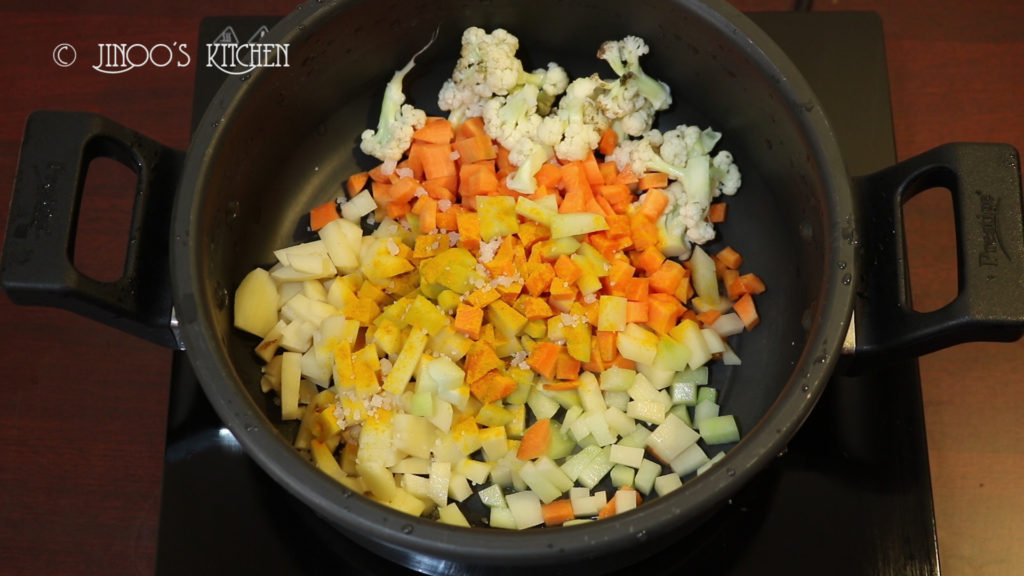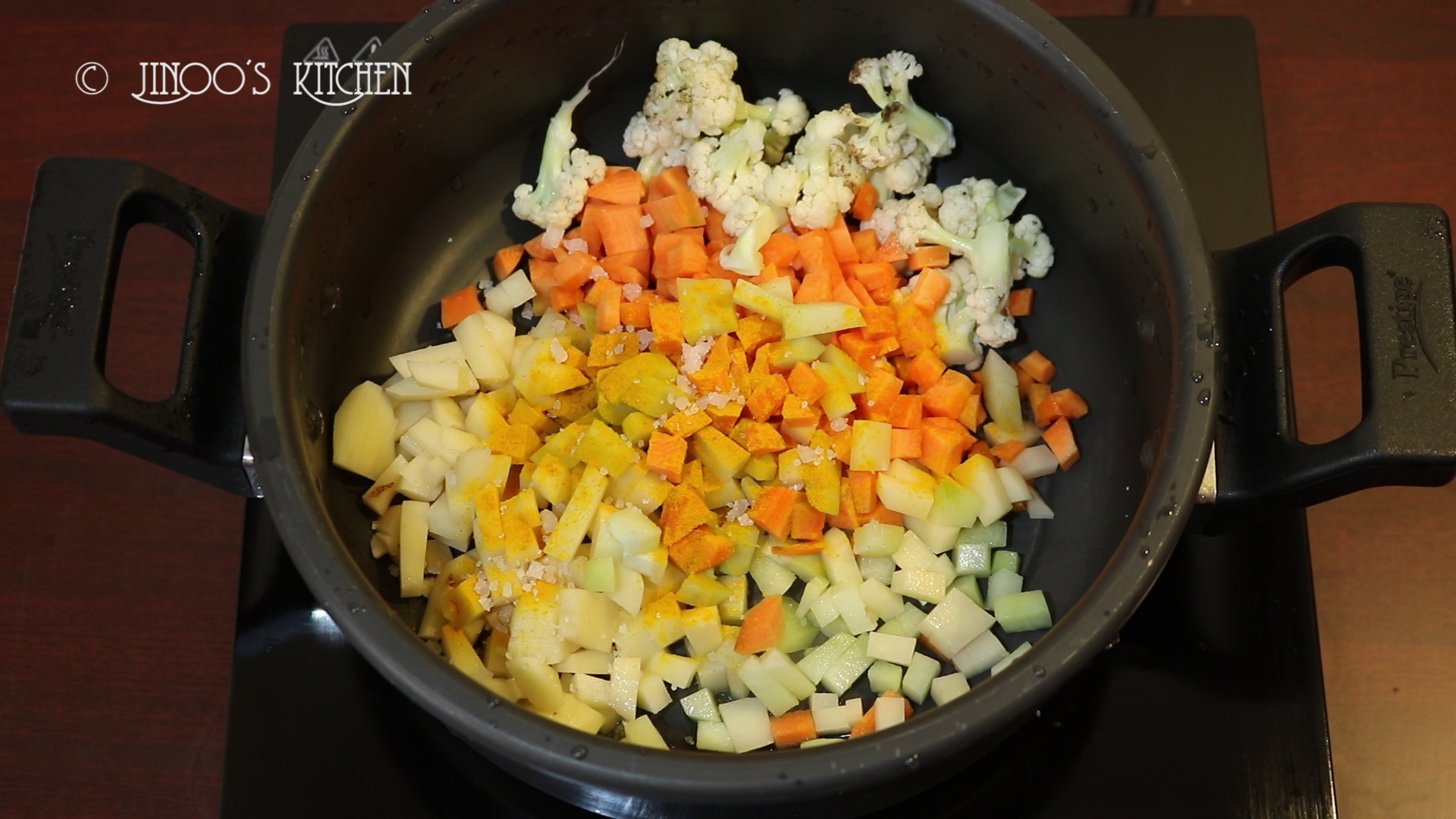 3. Pour in water enough for the vegetables to get cooked. i have added 1.5 cups water to 3 cups vegetables.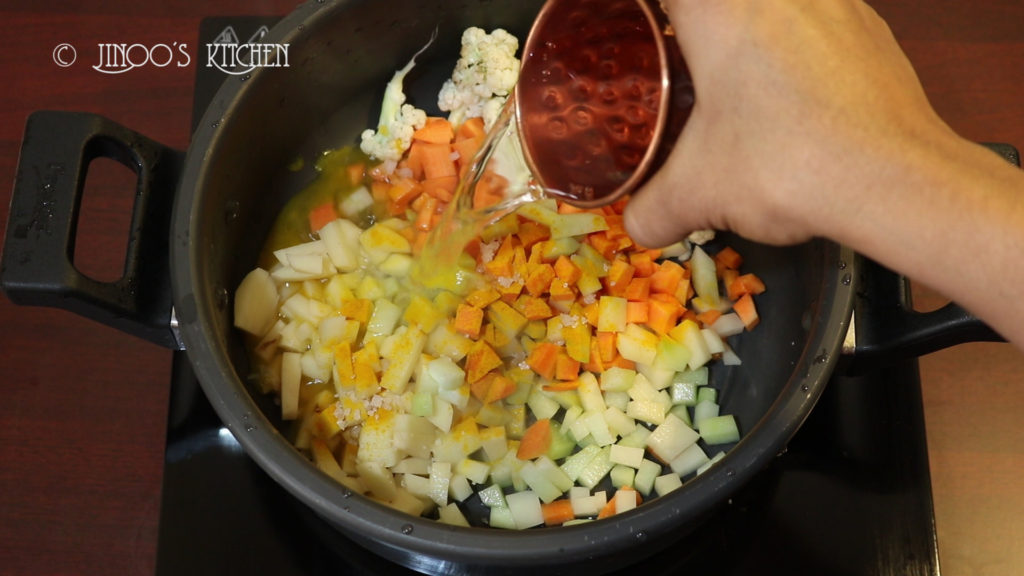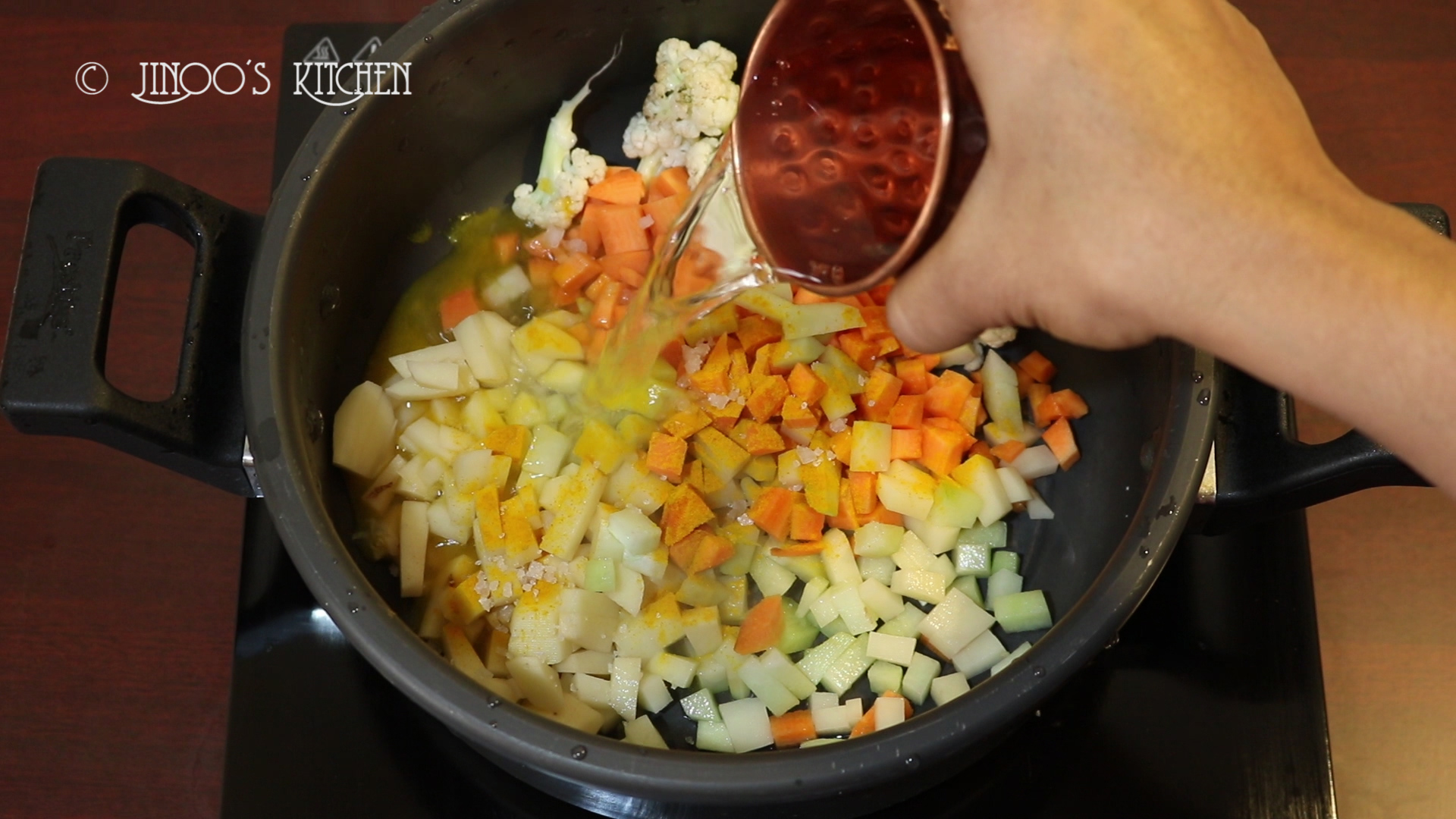 4. pressure cook for 3-4 whistles.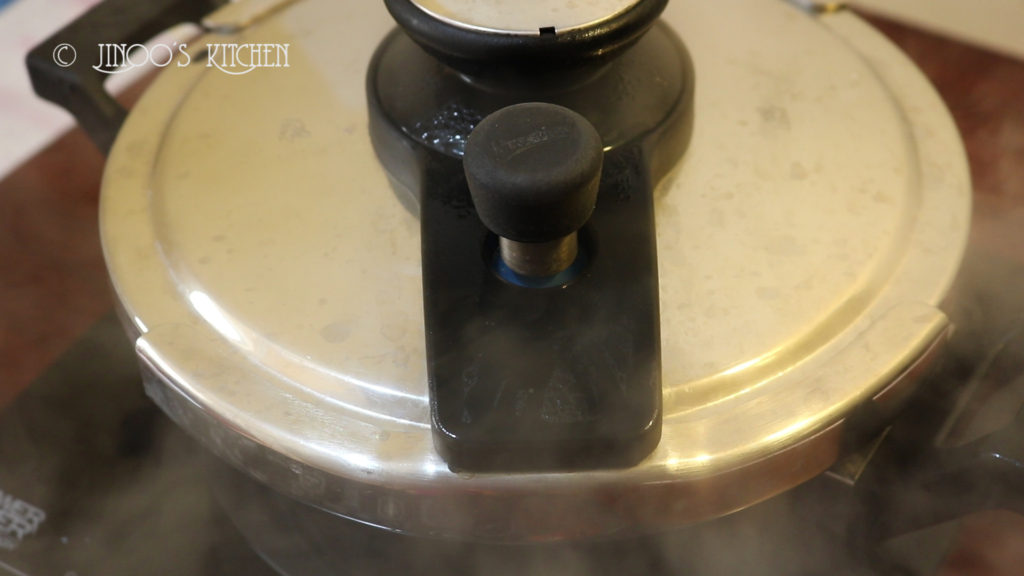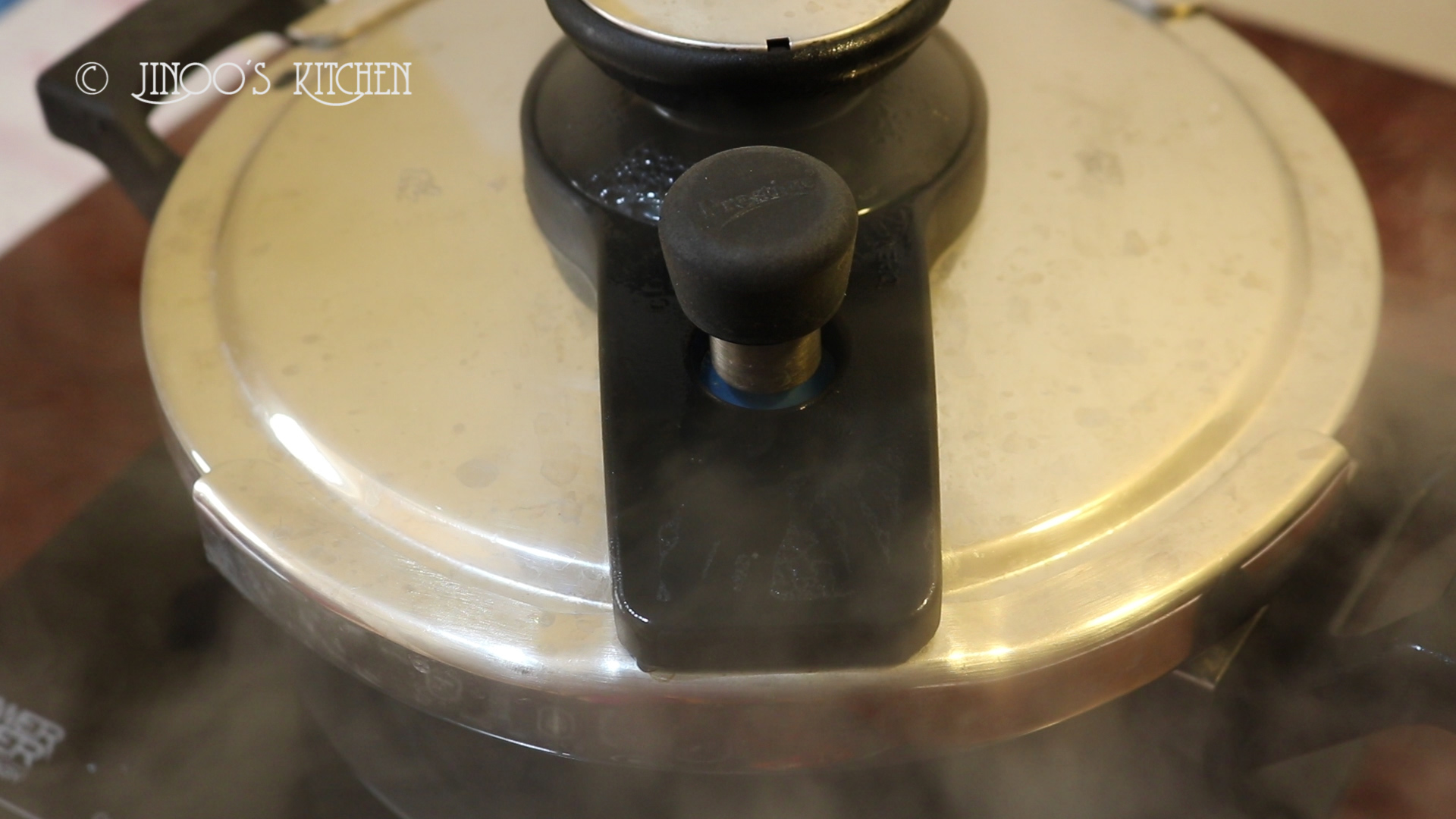 5. Let the pressure settle down before you open it. Open and keep it aside until needed along with the water.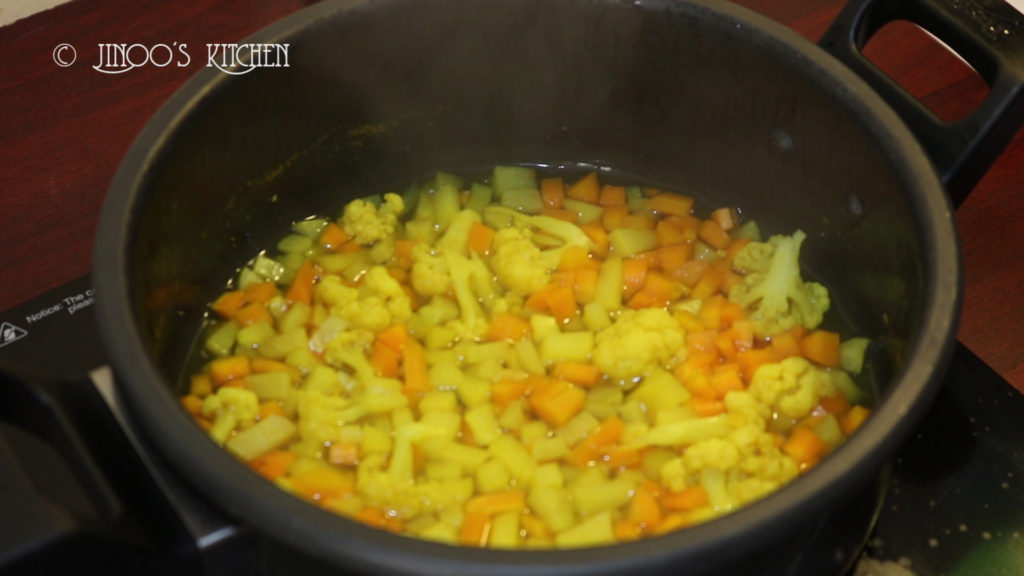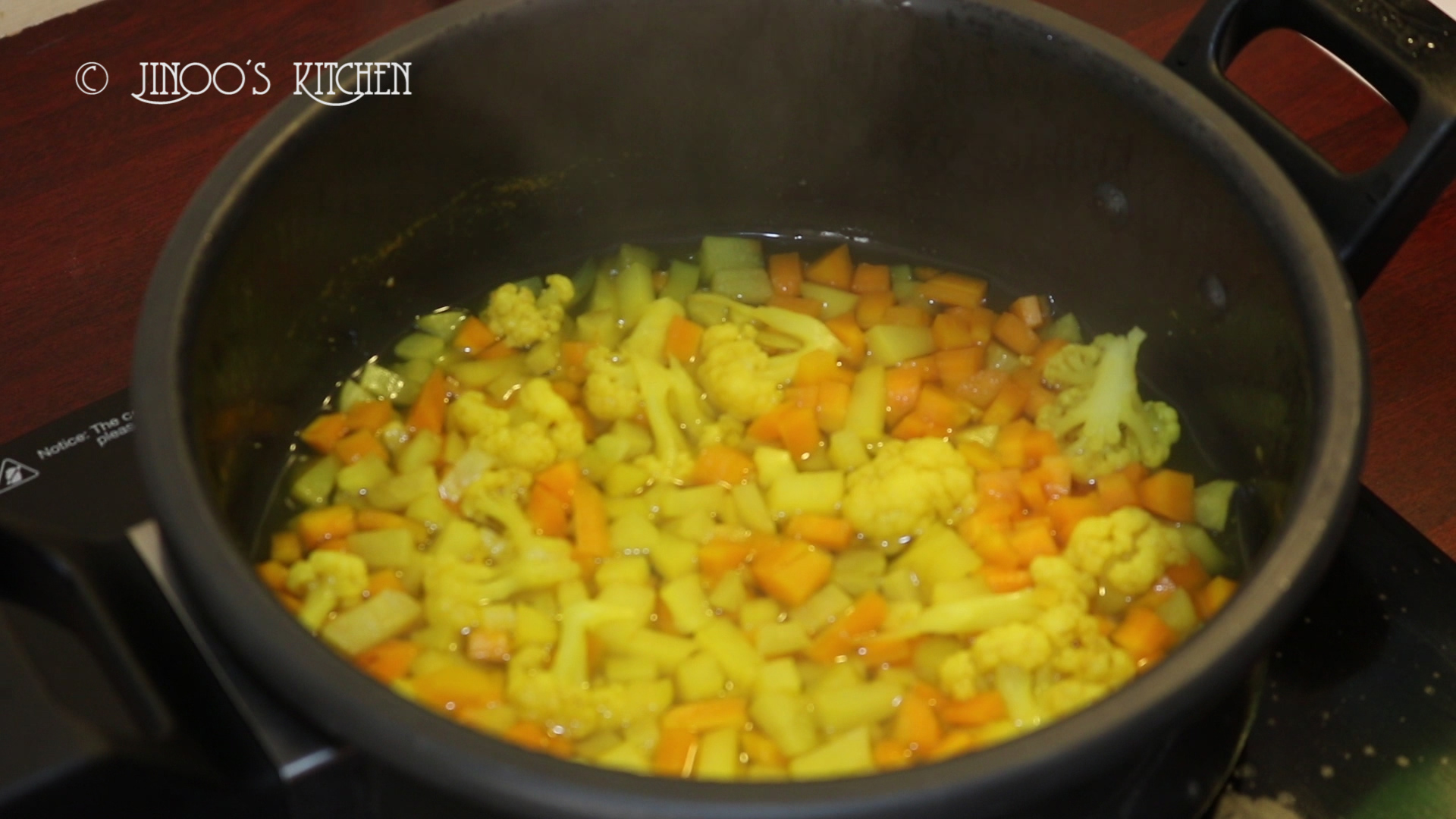 6. Heat oil in a pan and crackle cumin seeds.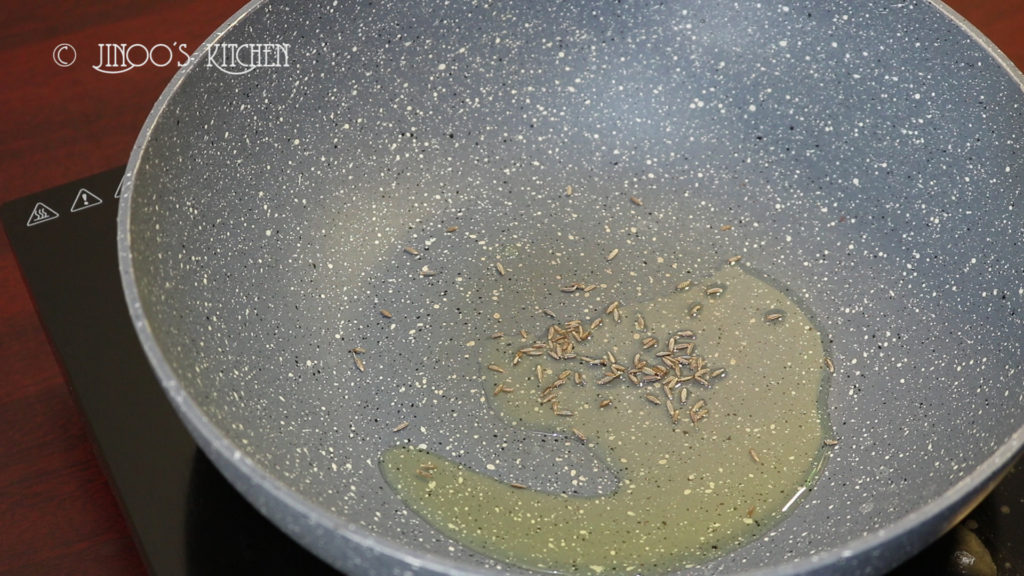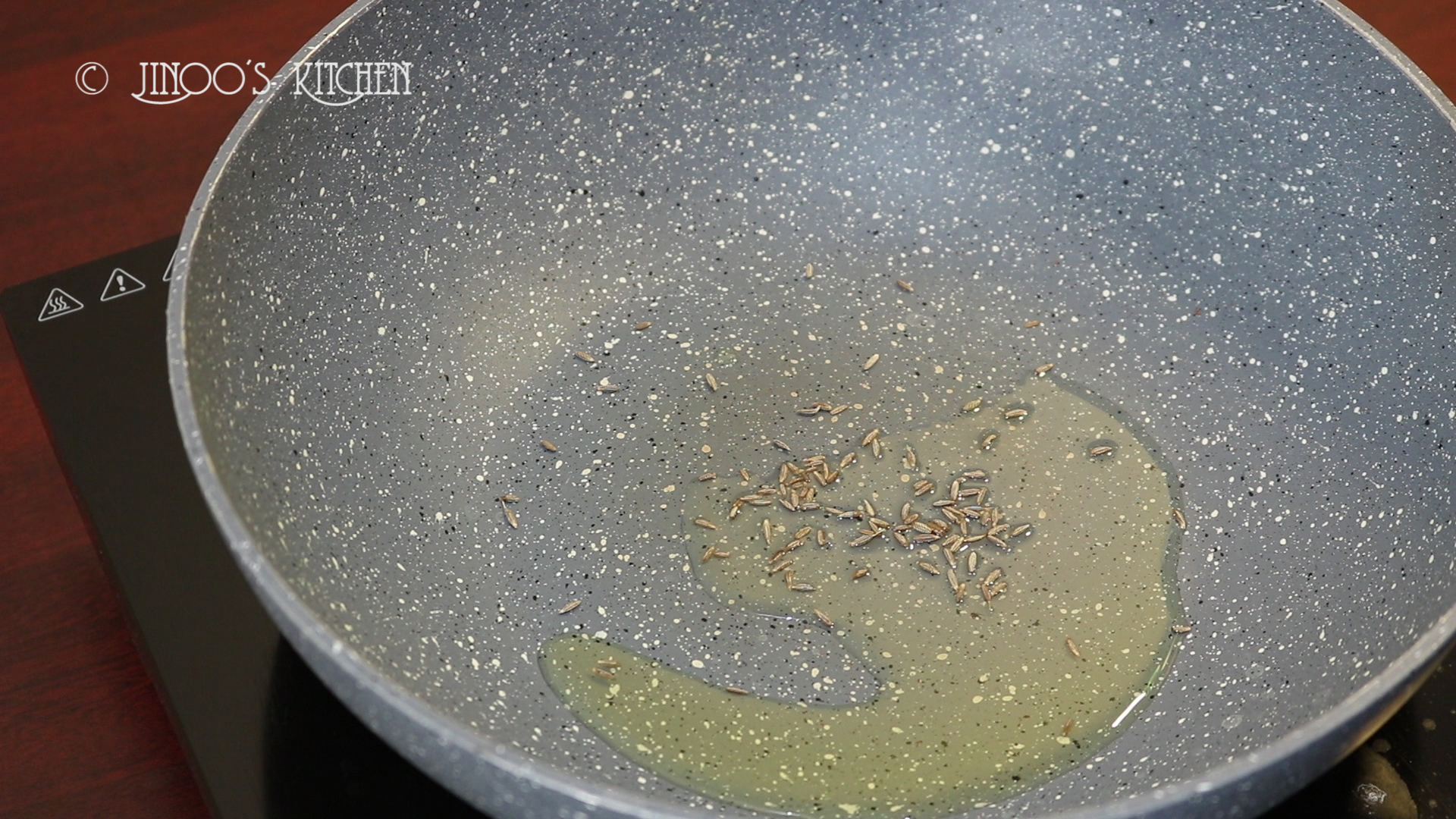 7. Add finely chopped onions, chopped bell peppers and peas. bellpeppers are optional. You can simply add green capsicum alone if red and yellow are not available.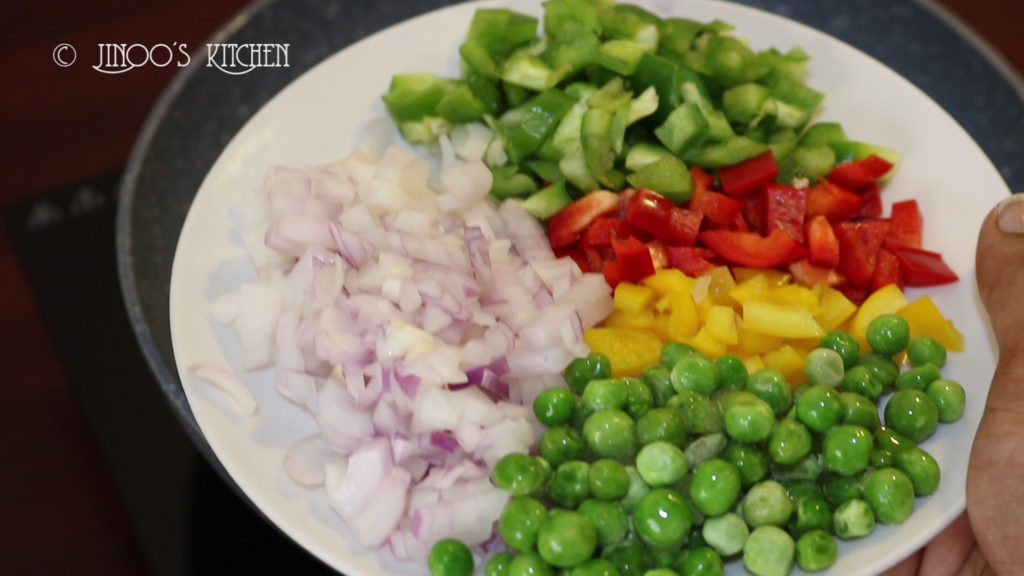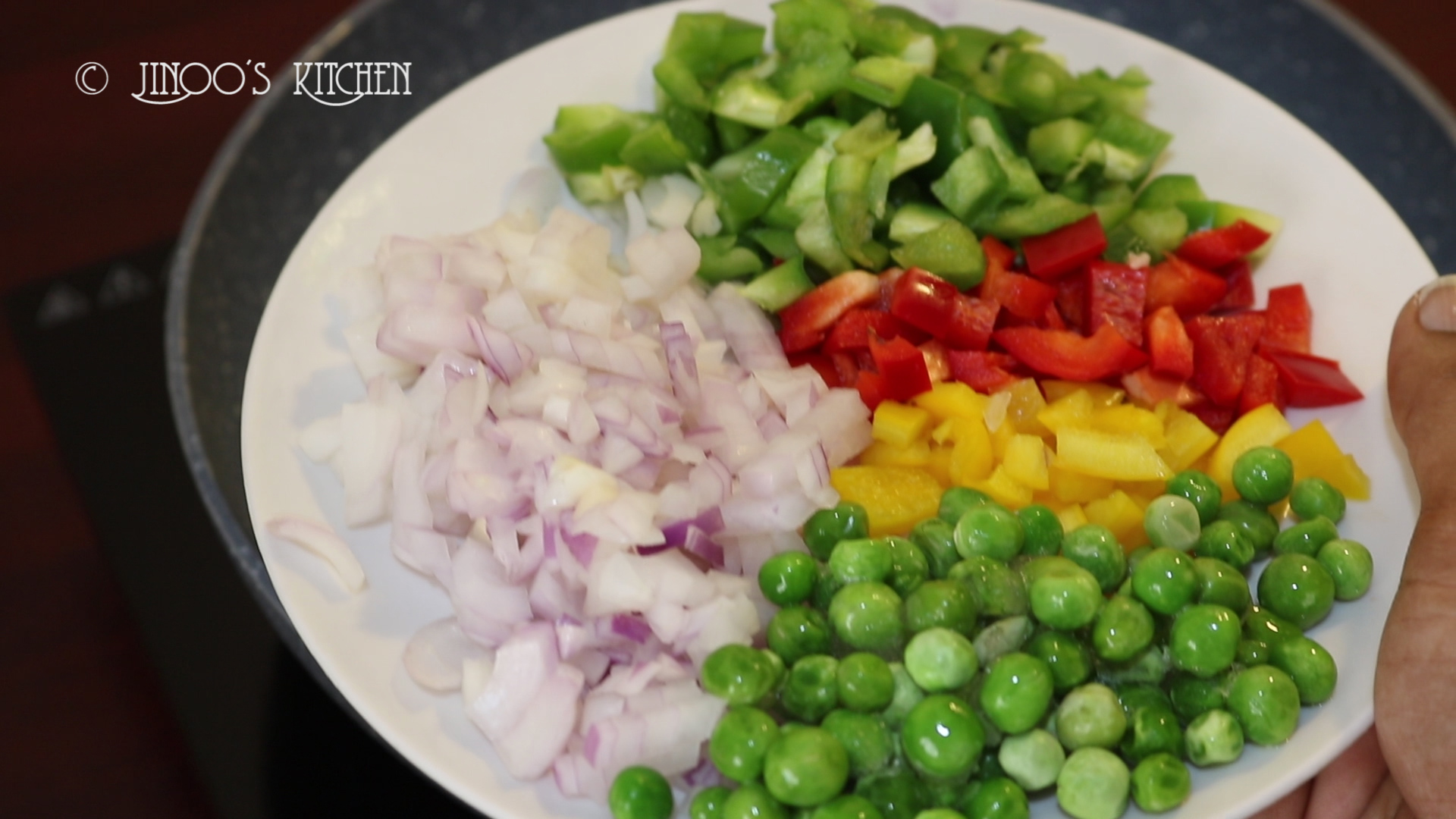 8. together, add ginger garlic paste.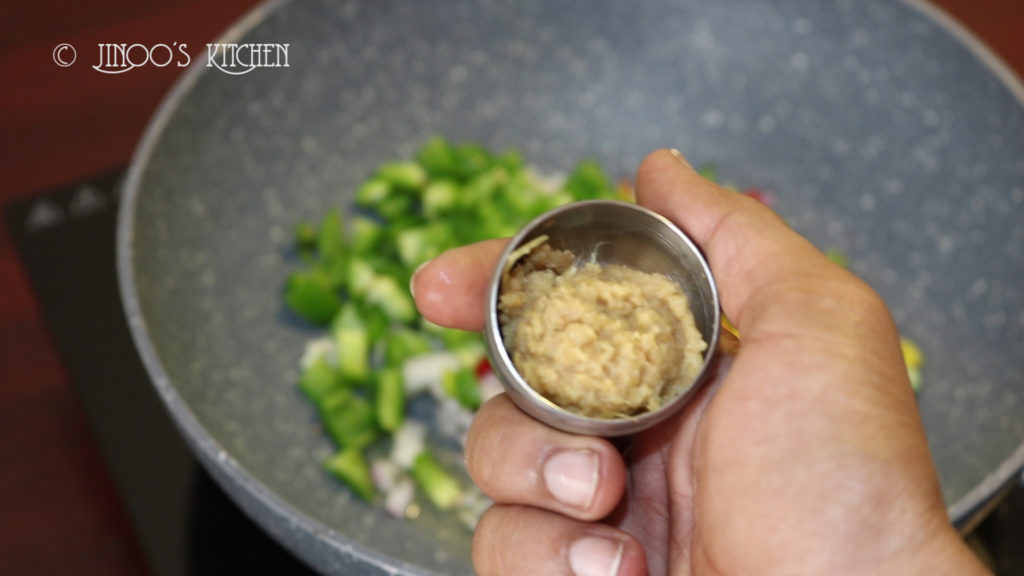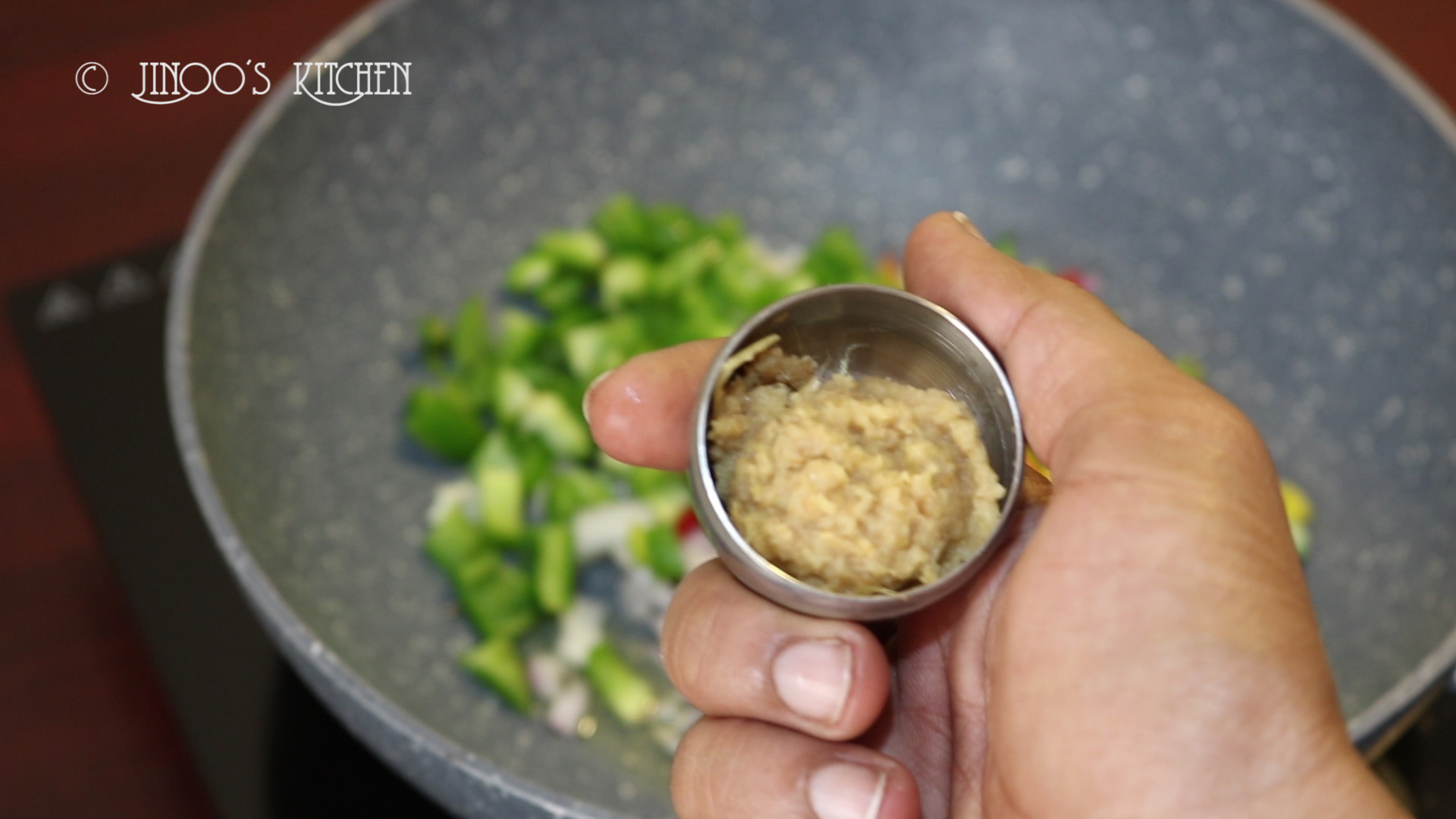 9. saute until raw smell goes off.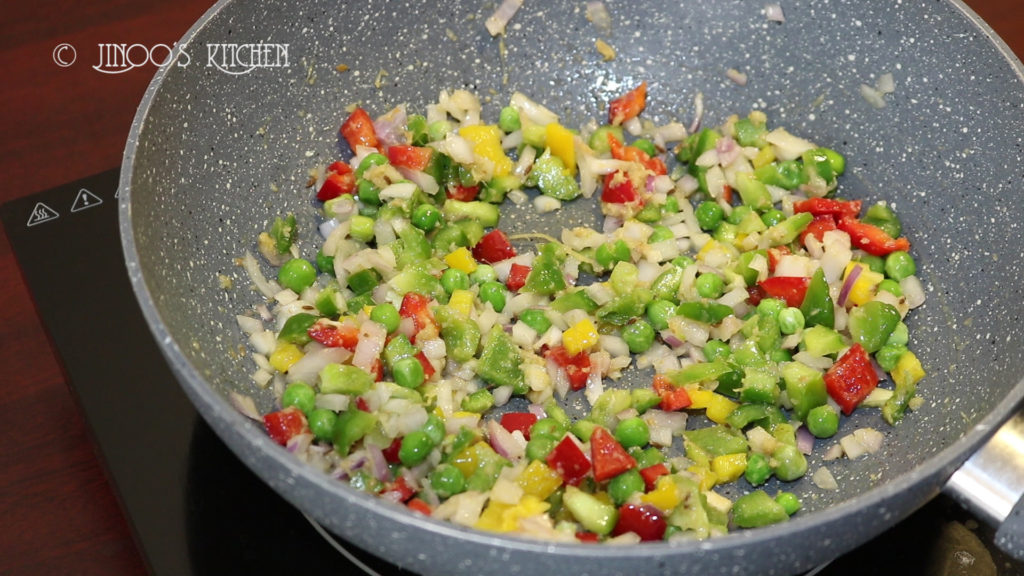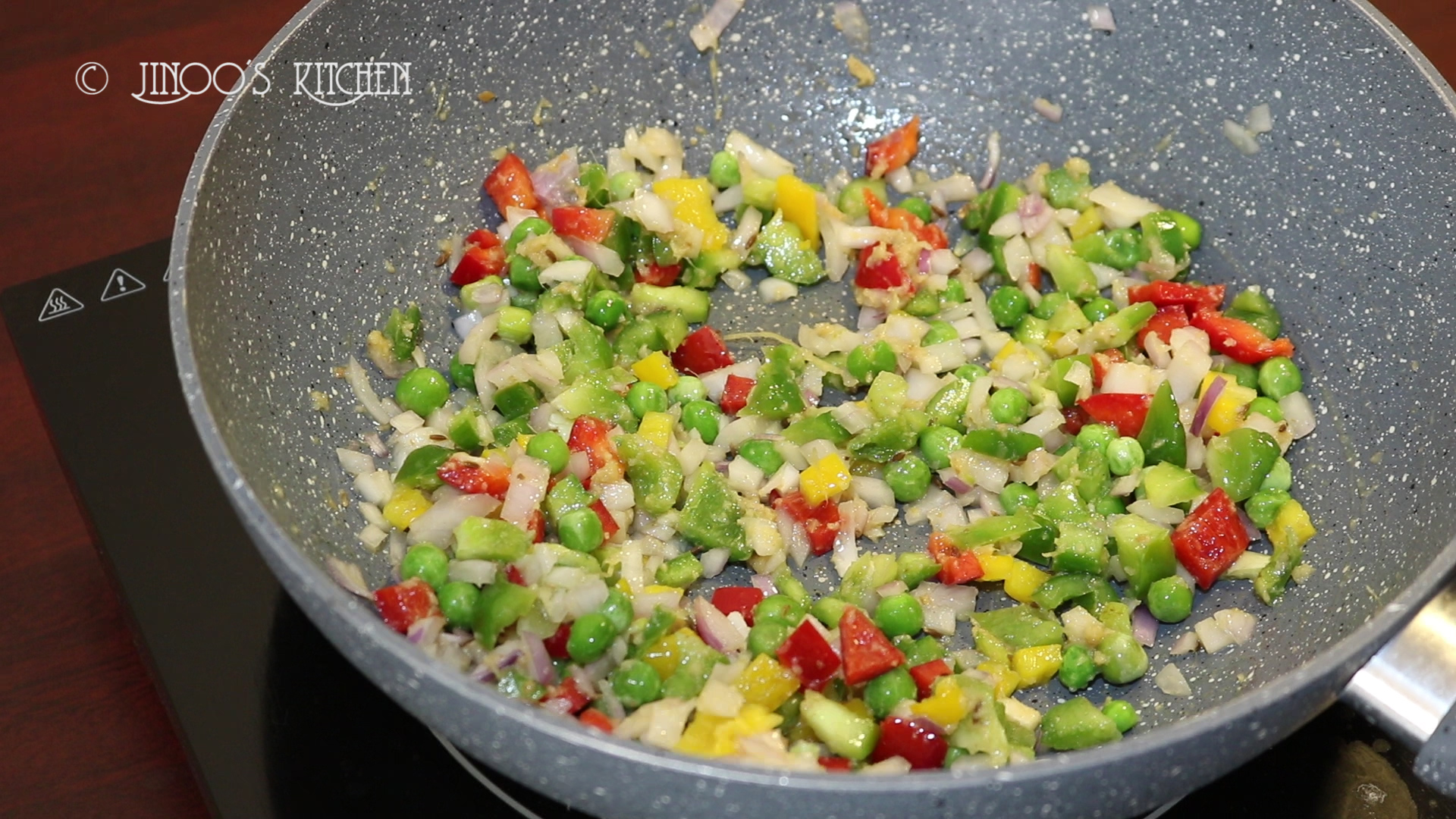 10. Onions need not get browned. Just fry until it is transparent/pink. later, add chopped tomatoes into the pan.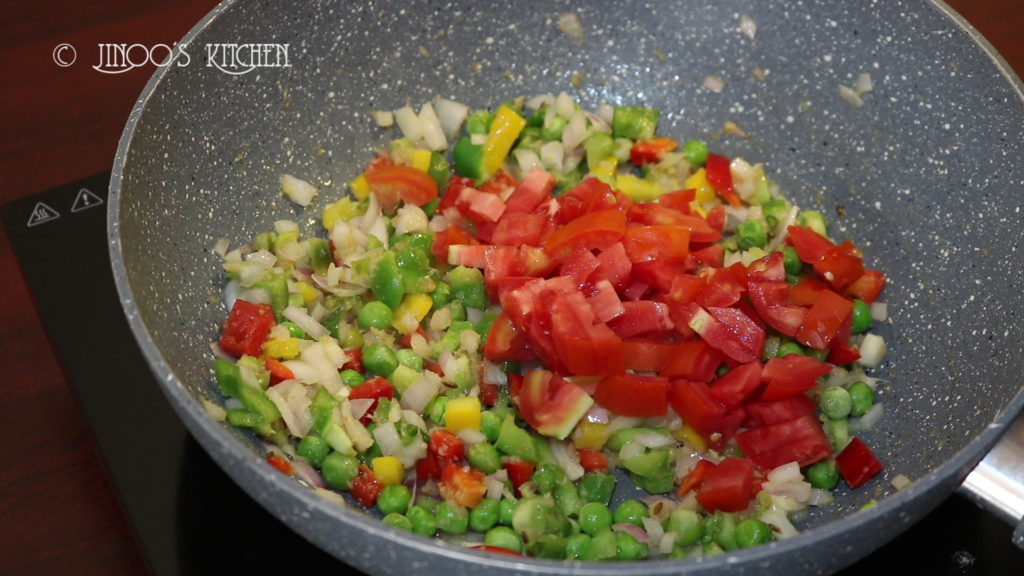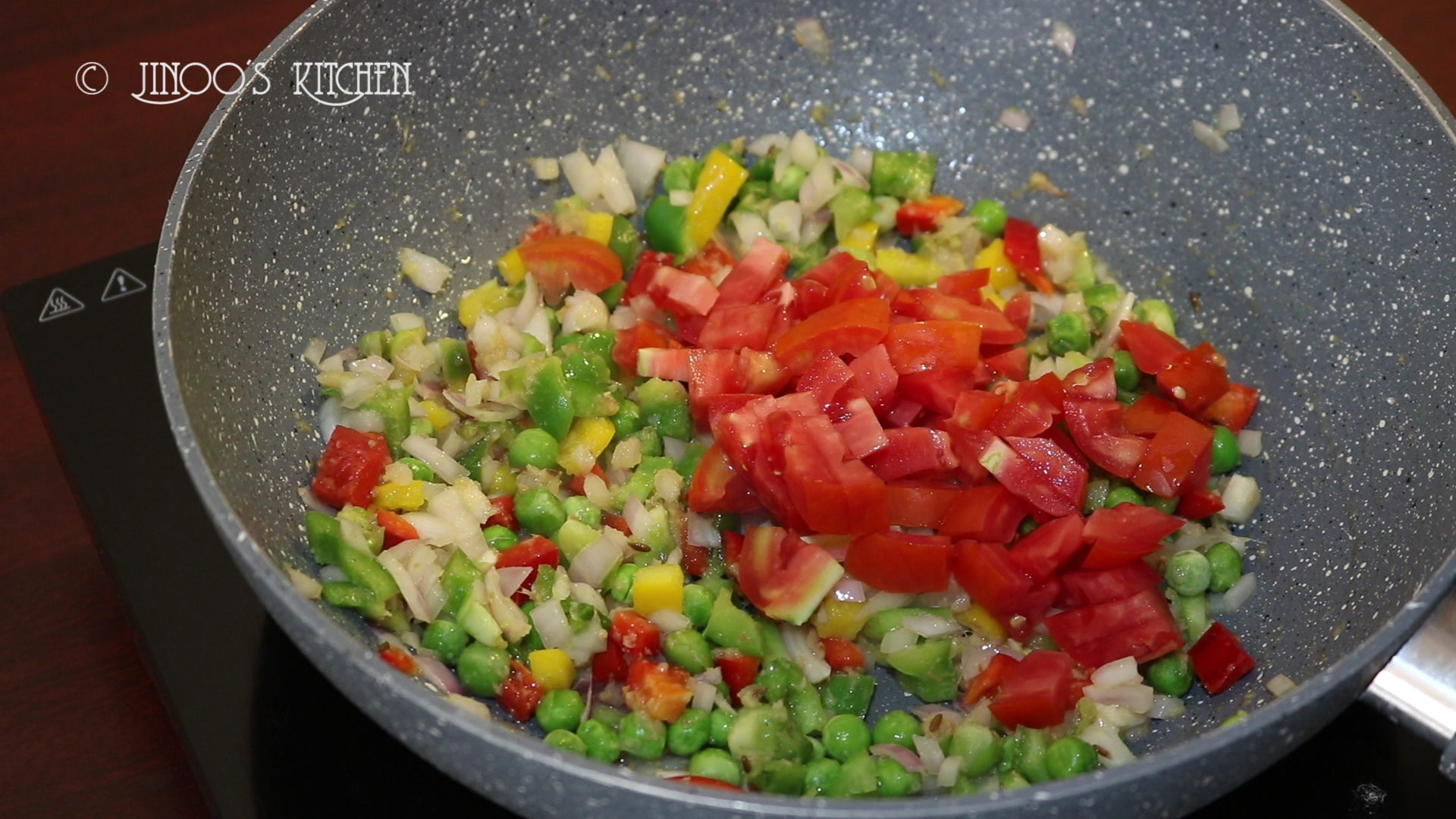 11. Fry until tomatoes are almost cooked. here again you need not cook until it is mushy.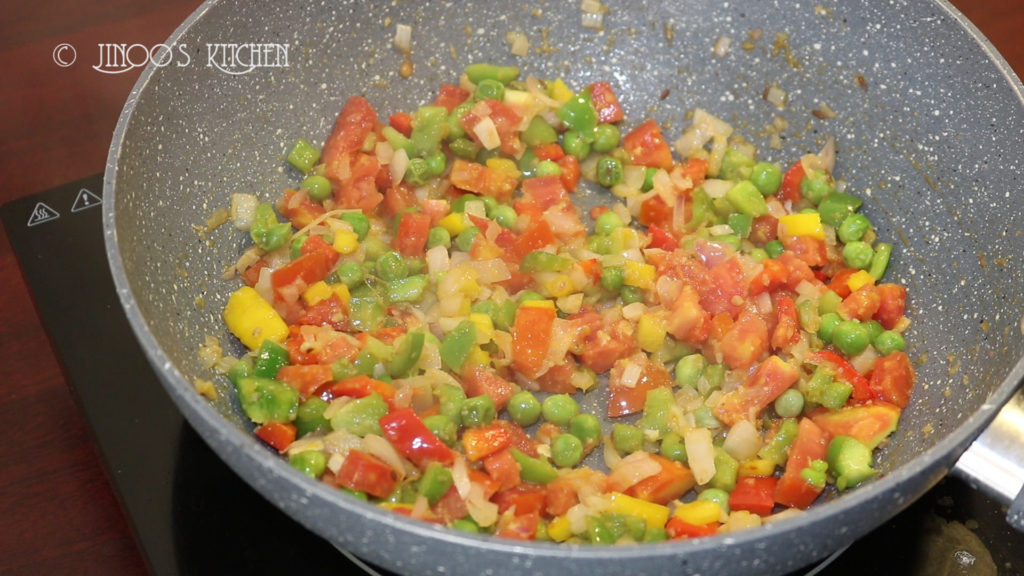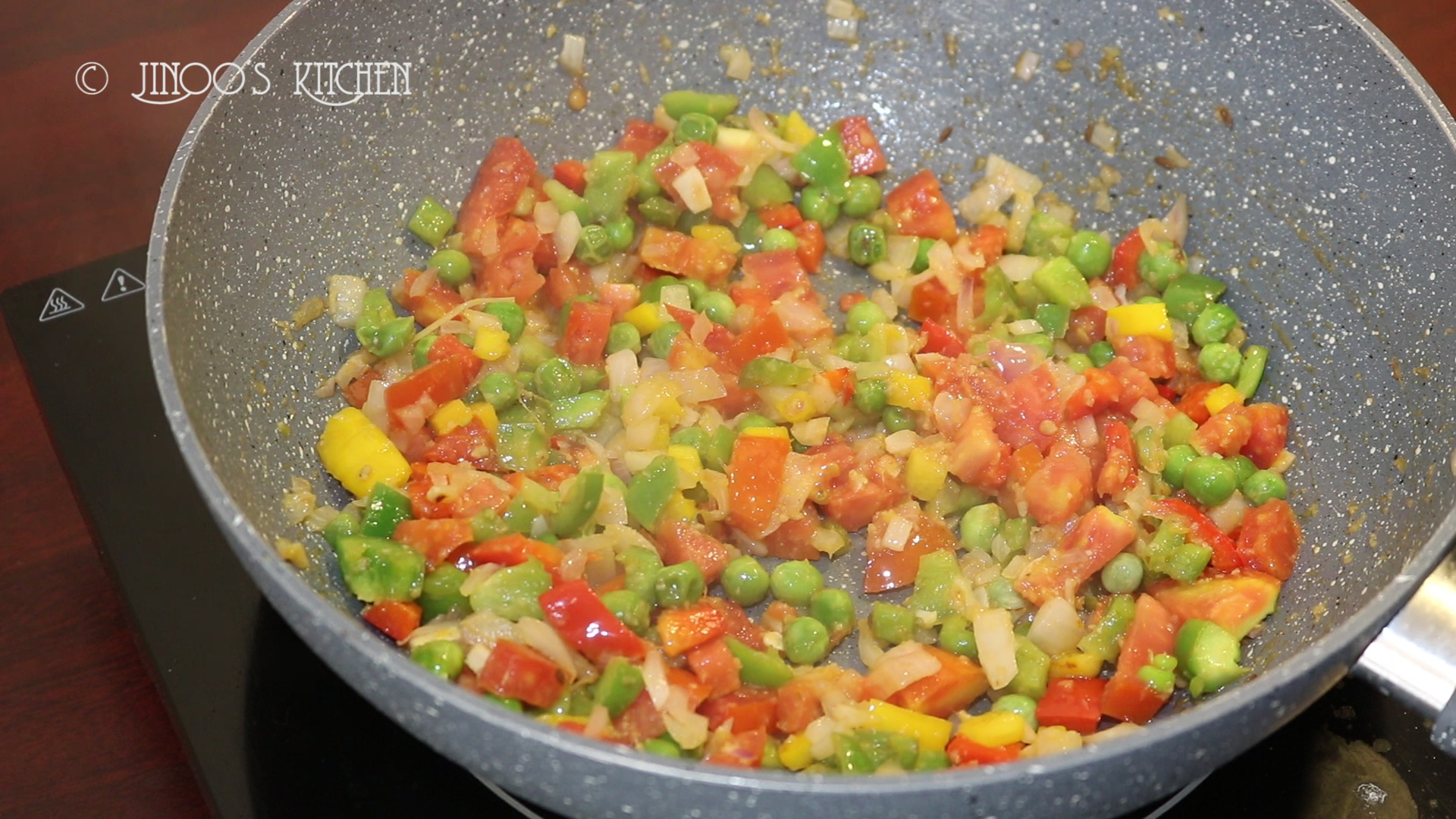 12. Further add turmeric powder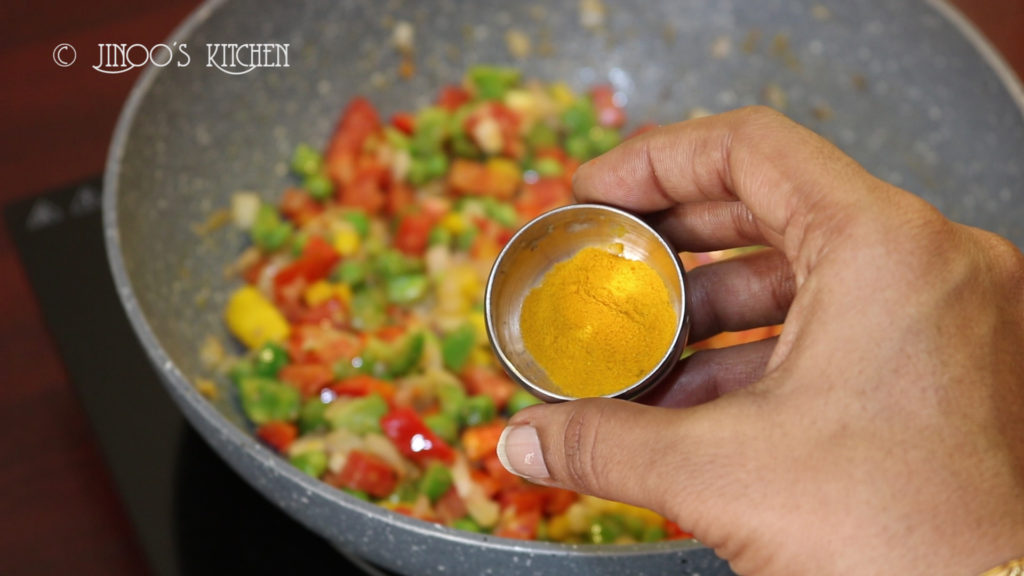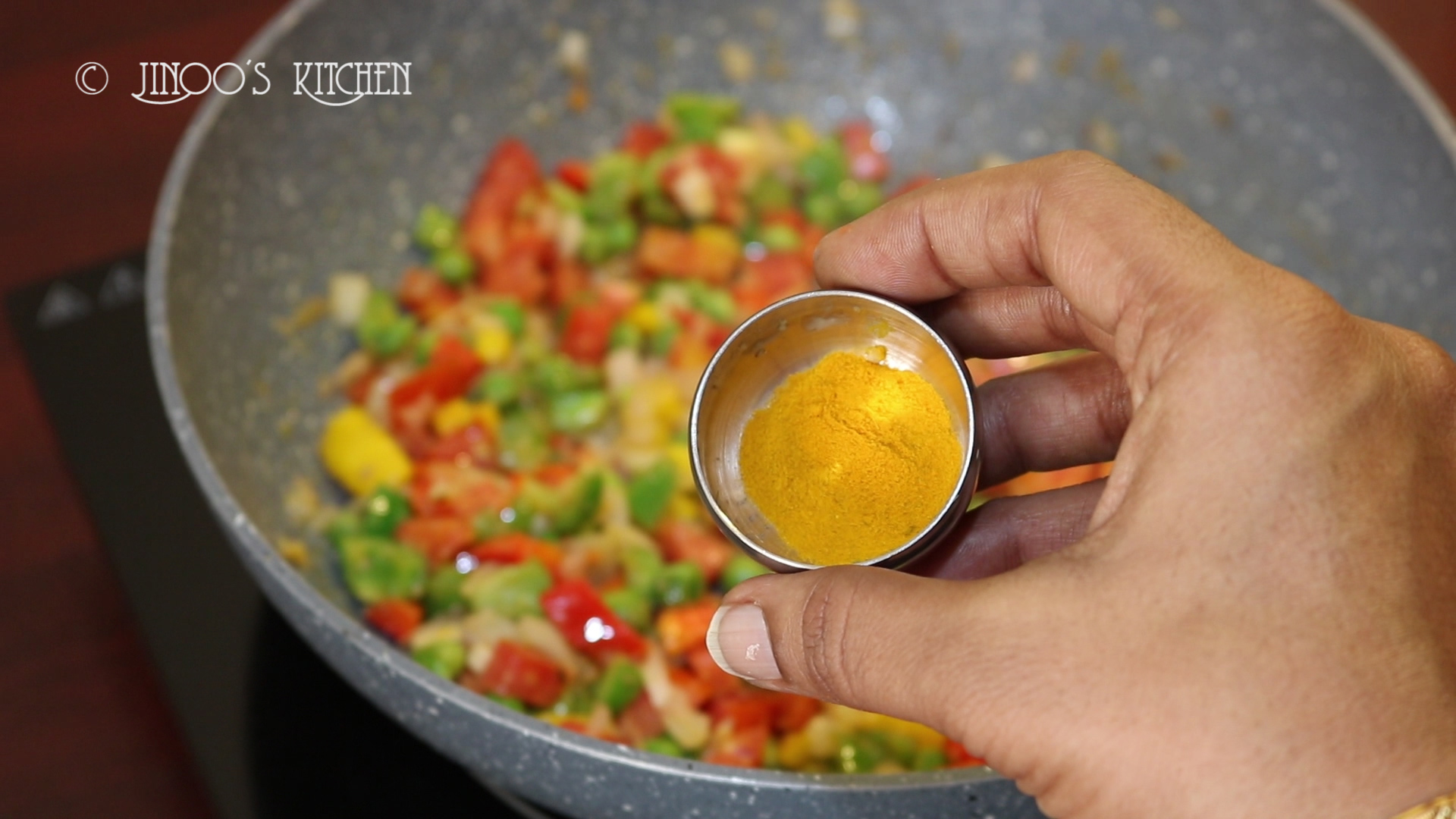 13. adjust chilli powder quantity according to your taste.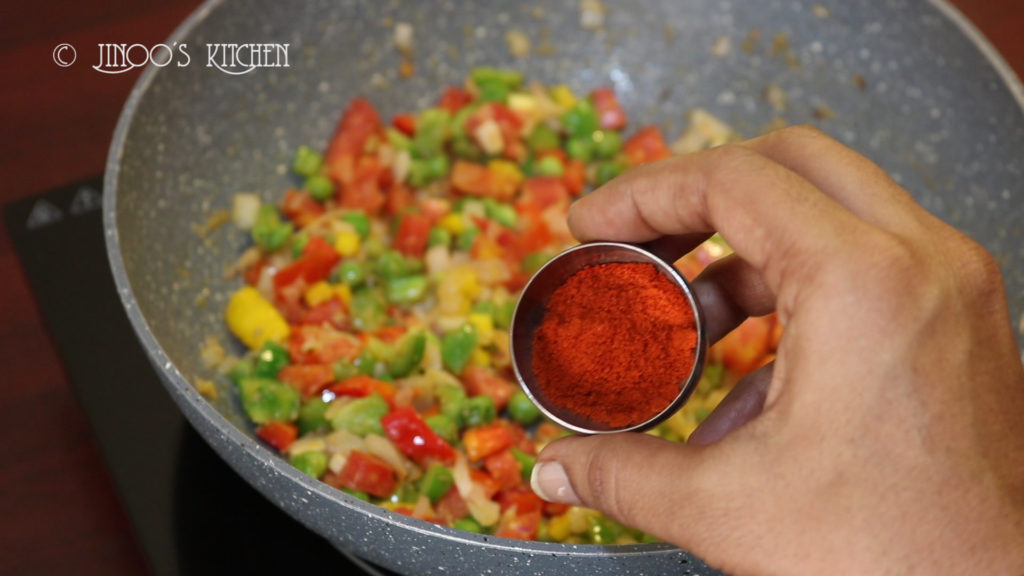 14. Add coriander powder and mix well. quantity of coriander powder is double the quantity of chilli powder.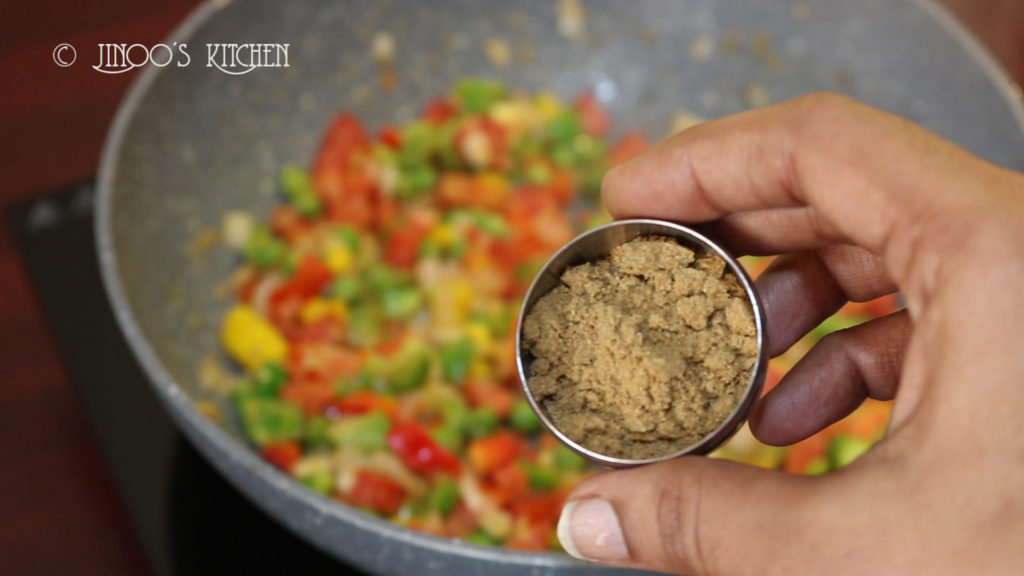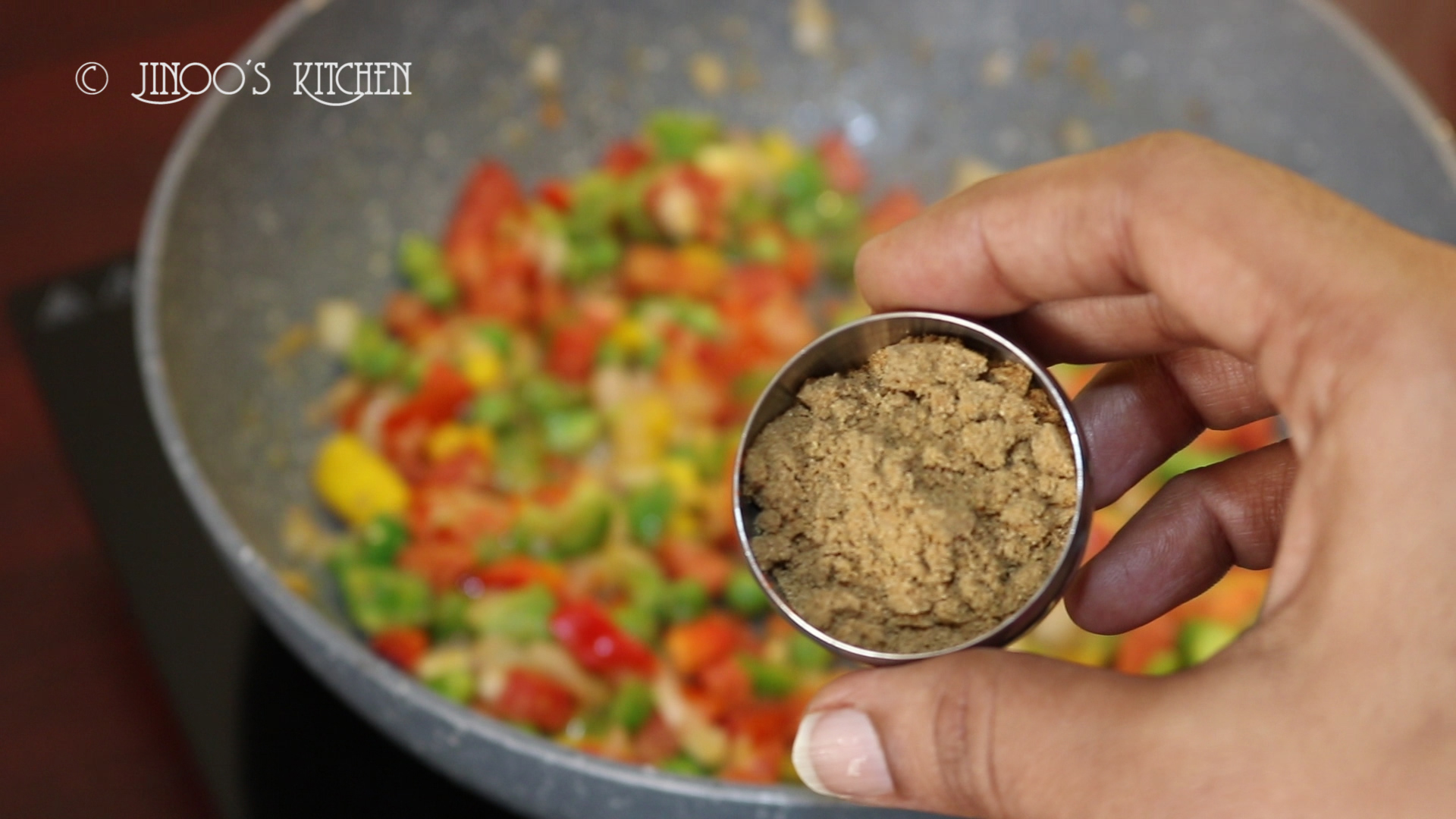 15. mix well and fry until well combined. approximately to 2-3 minutes.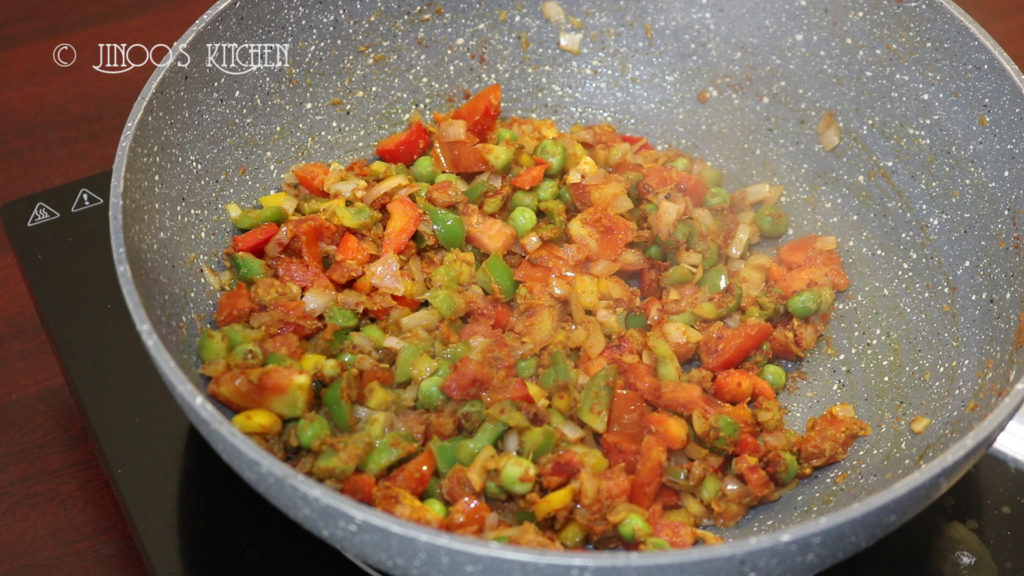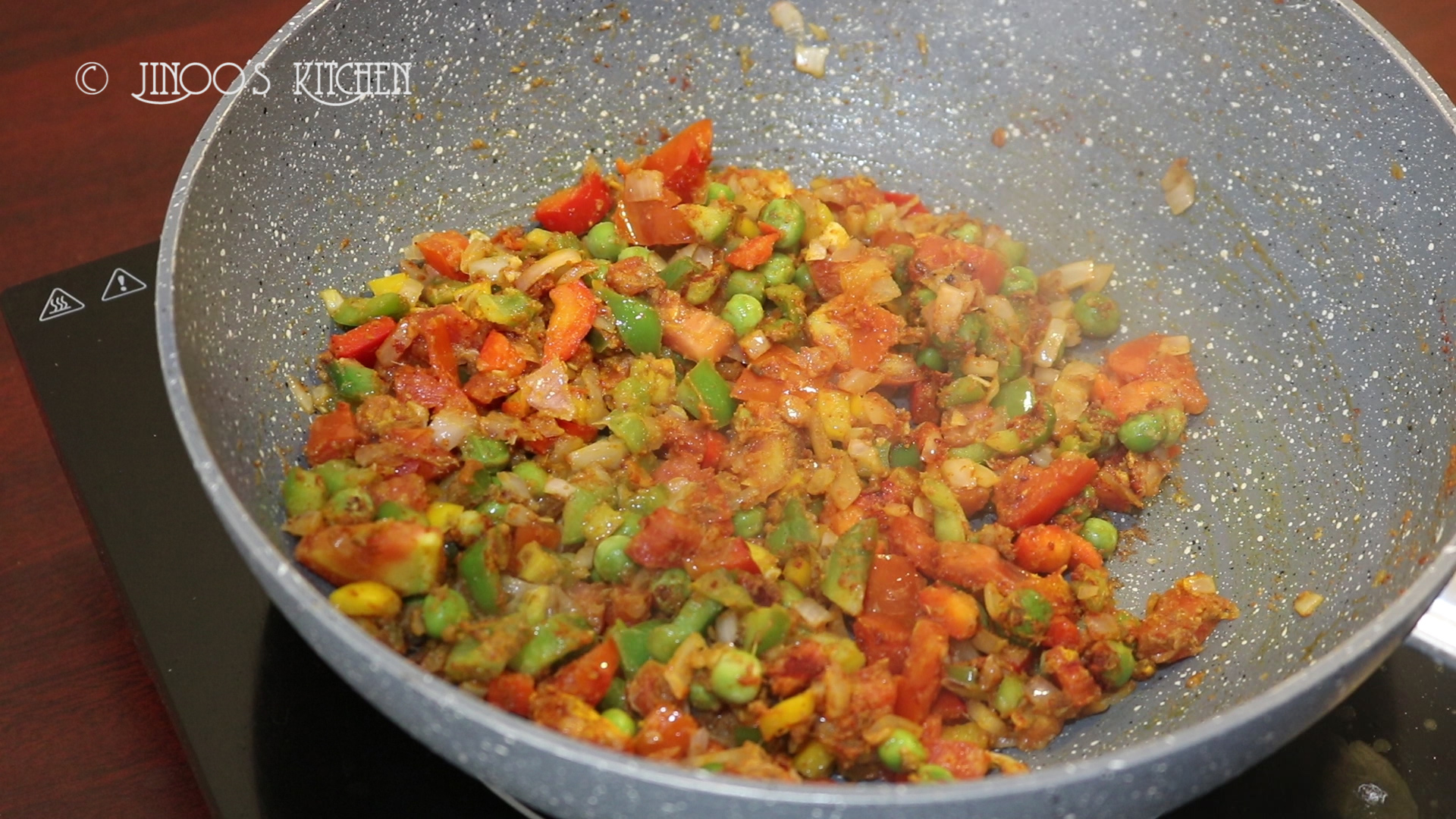 16. Add the cooked vegetables along with that little water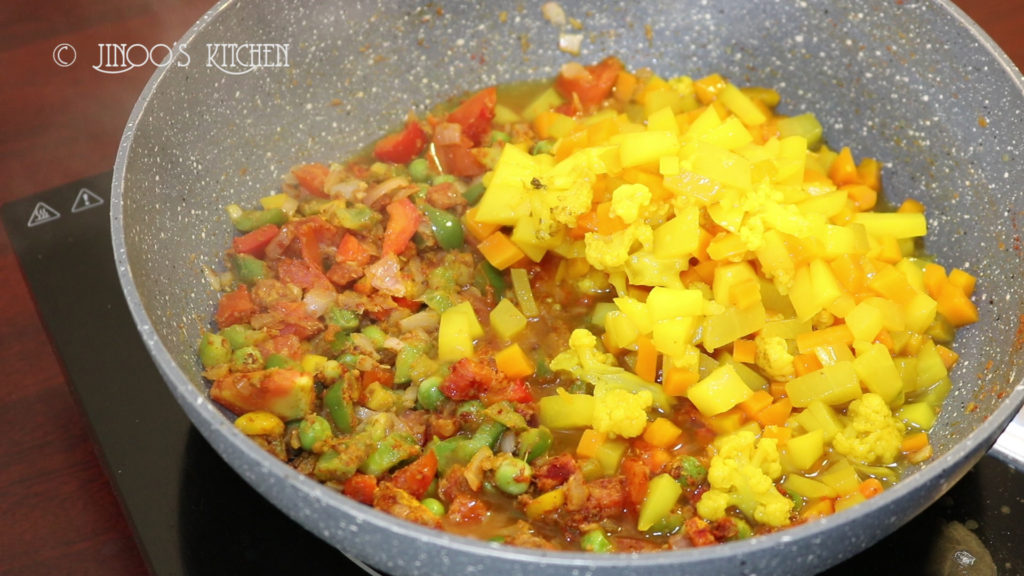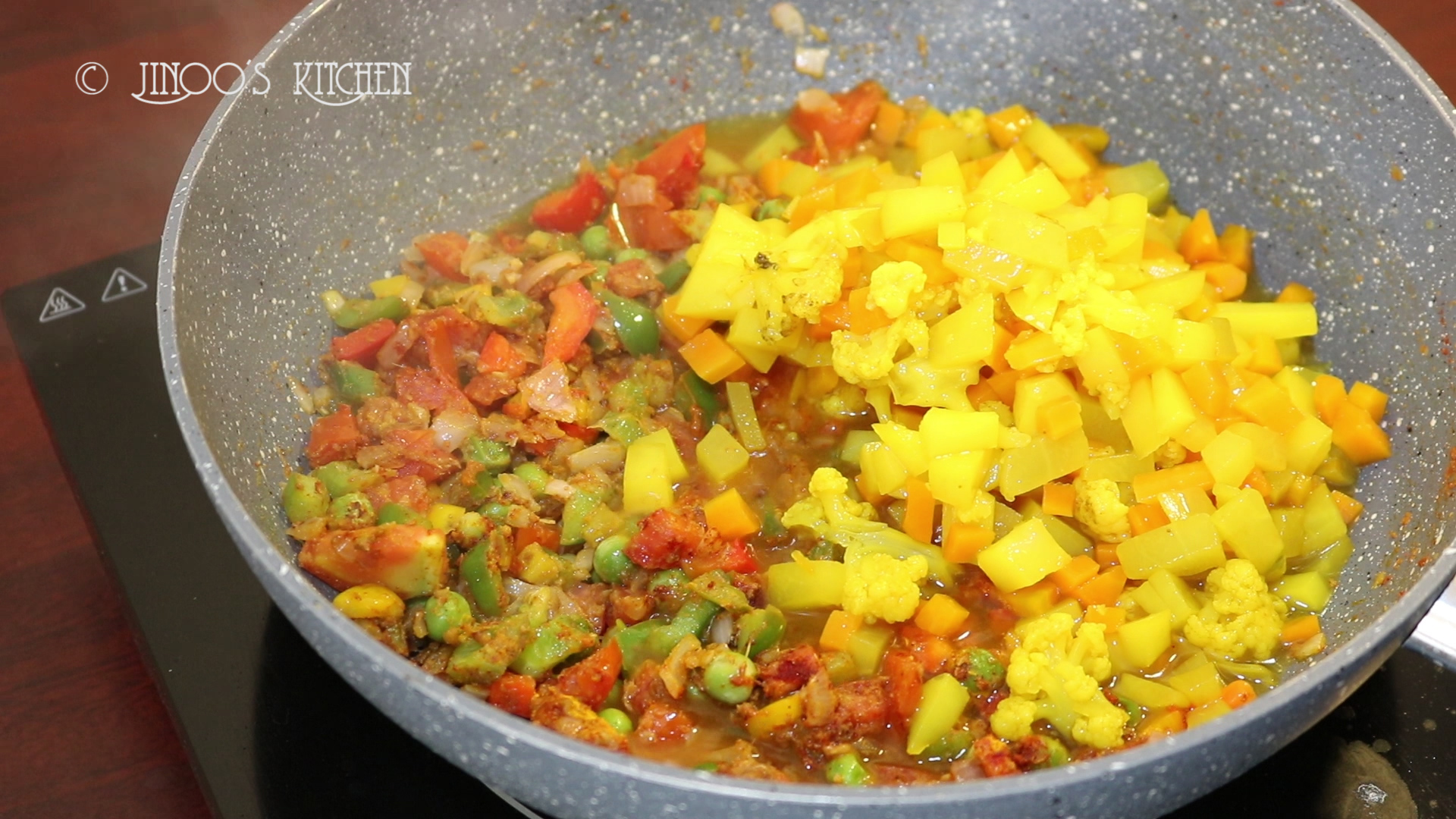 17. Futhermore, add thick curd to the curry. Remember if our using local tomatoes instead of hybrid, it may taste sour. In that case, reduce the curd quantity. Also, If your curd is too sour, reduce the quantity. I have used fresh thick curd.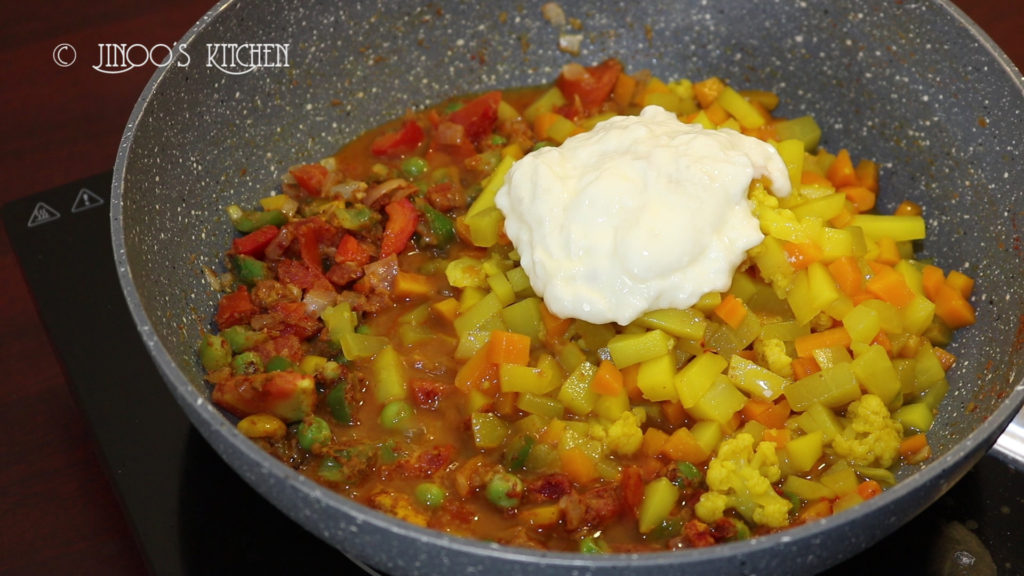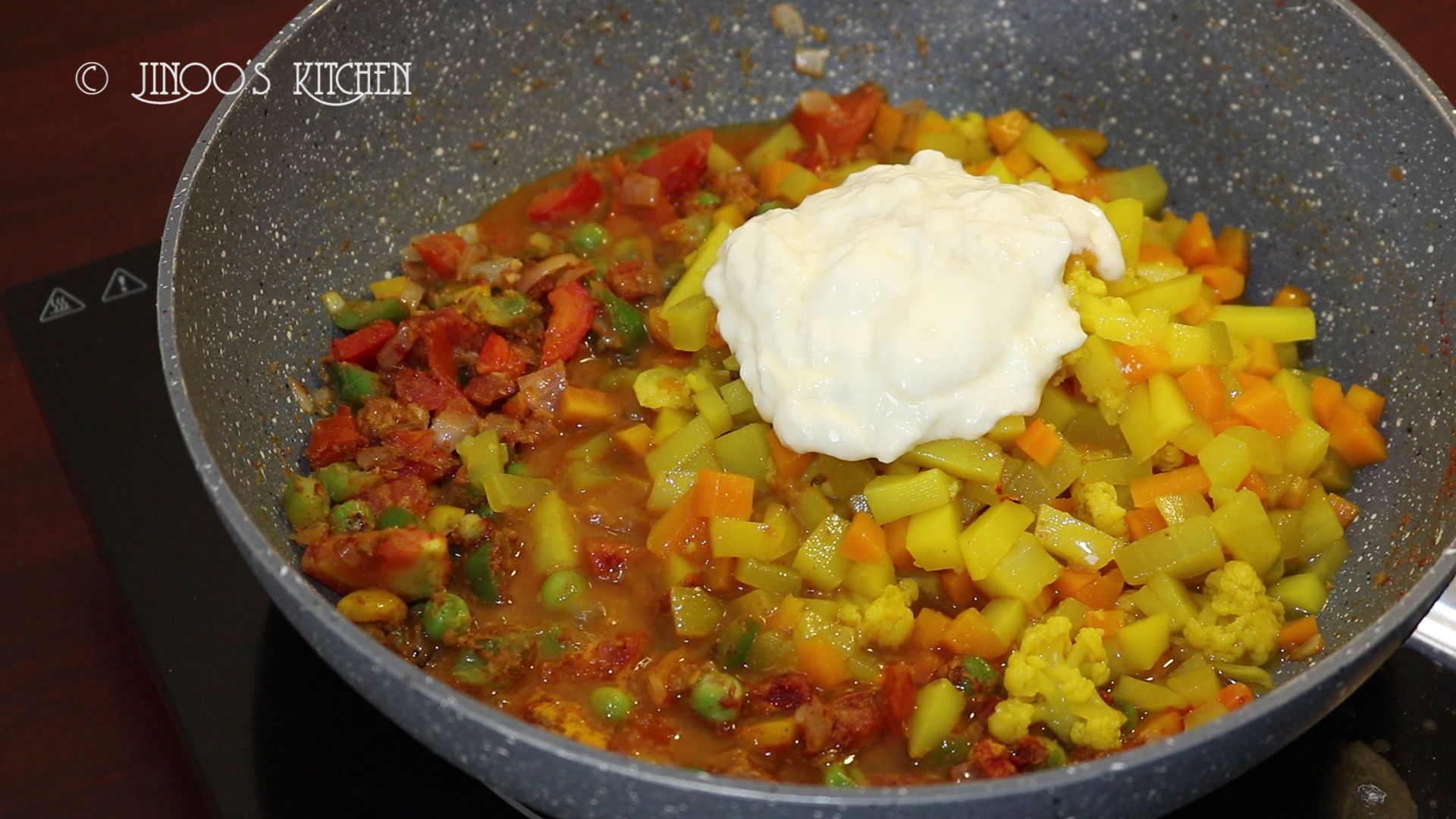 18. give it a good mix.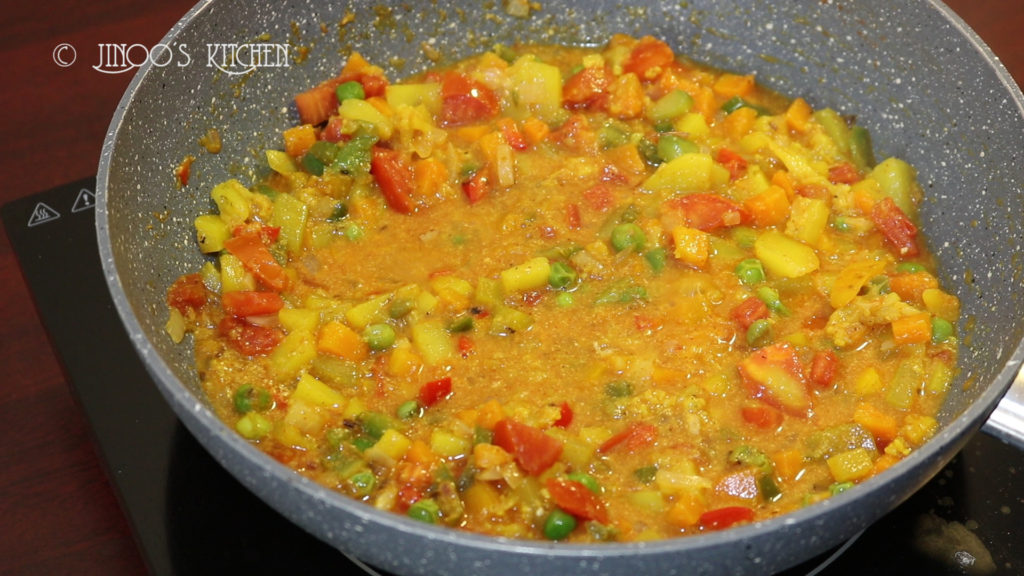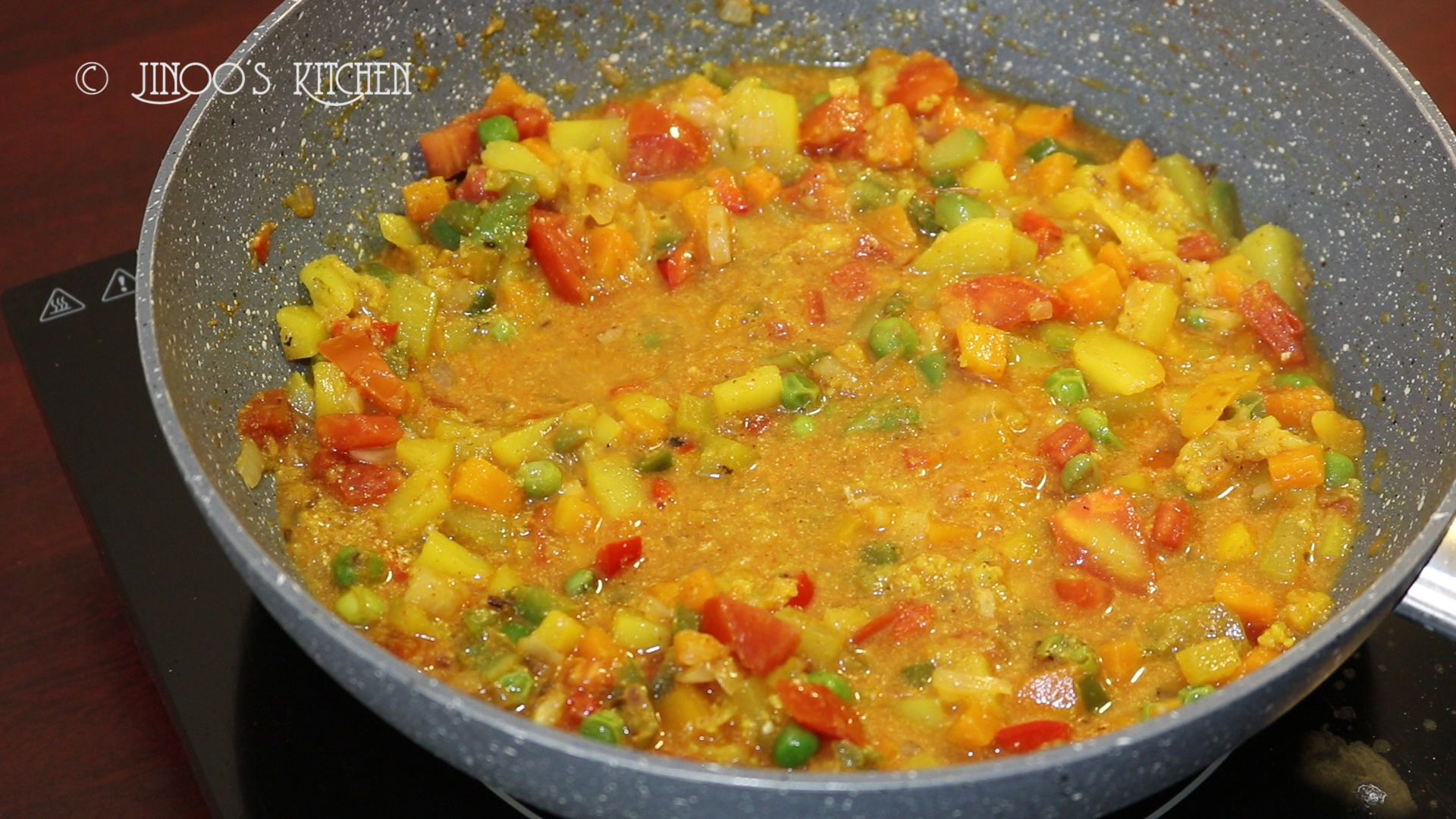 19. meanwhile, lets grind the coconut masala. For that take coconut pieces, khus khus, green chilli and capsicum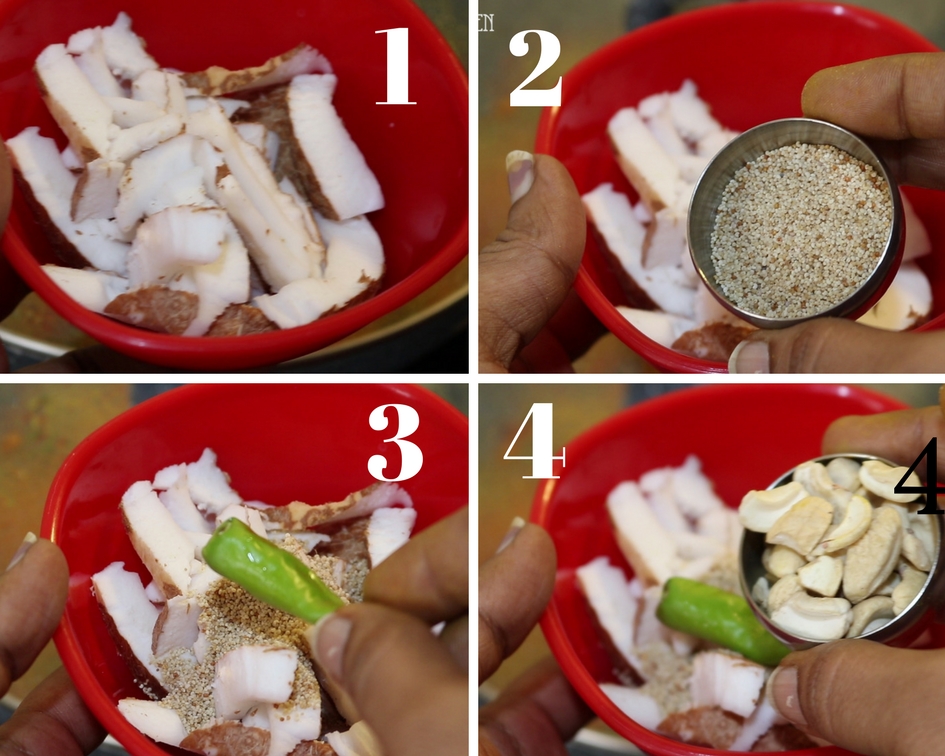 20. Grind the coconut mixture until smooth

21. Add the coconut paste to the curry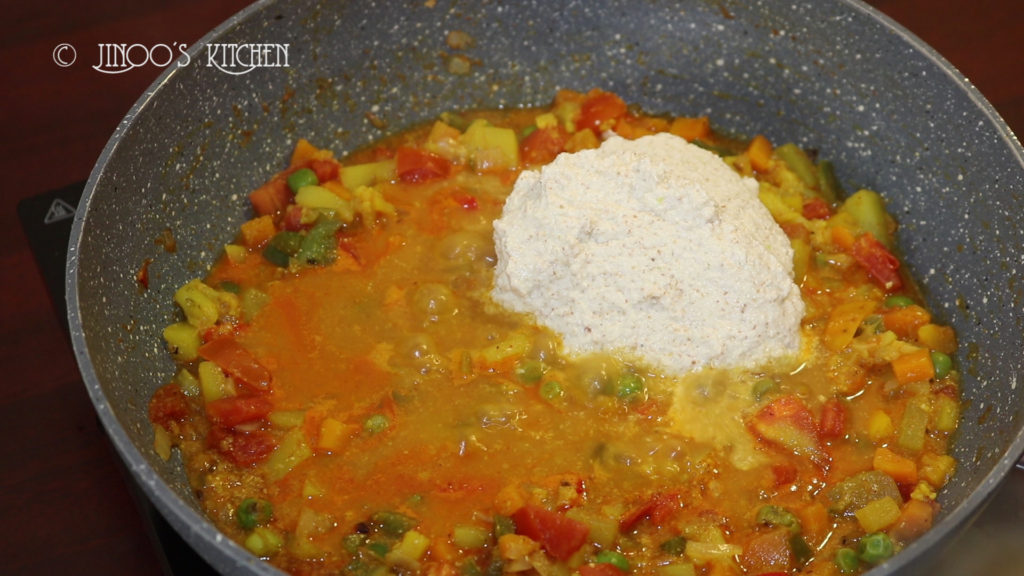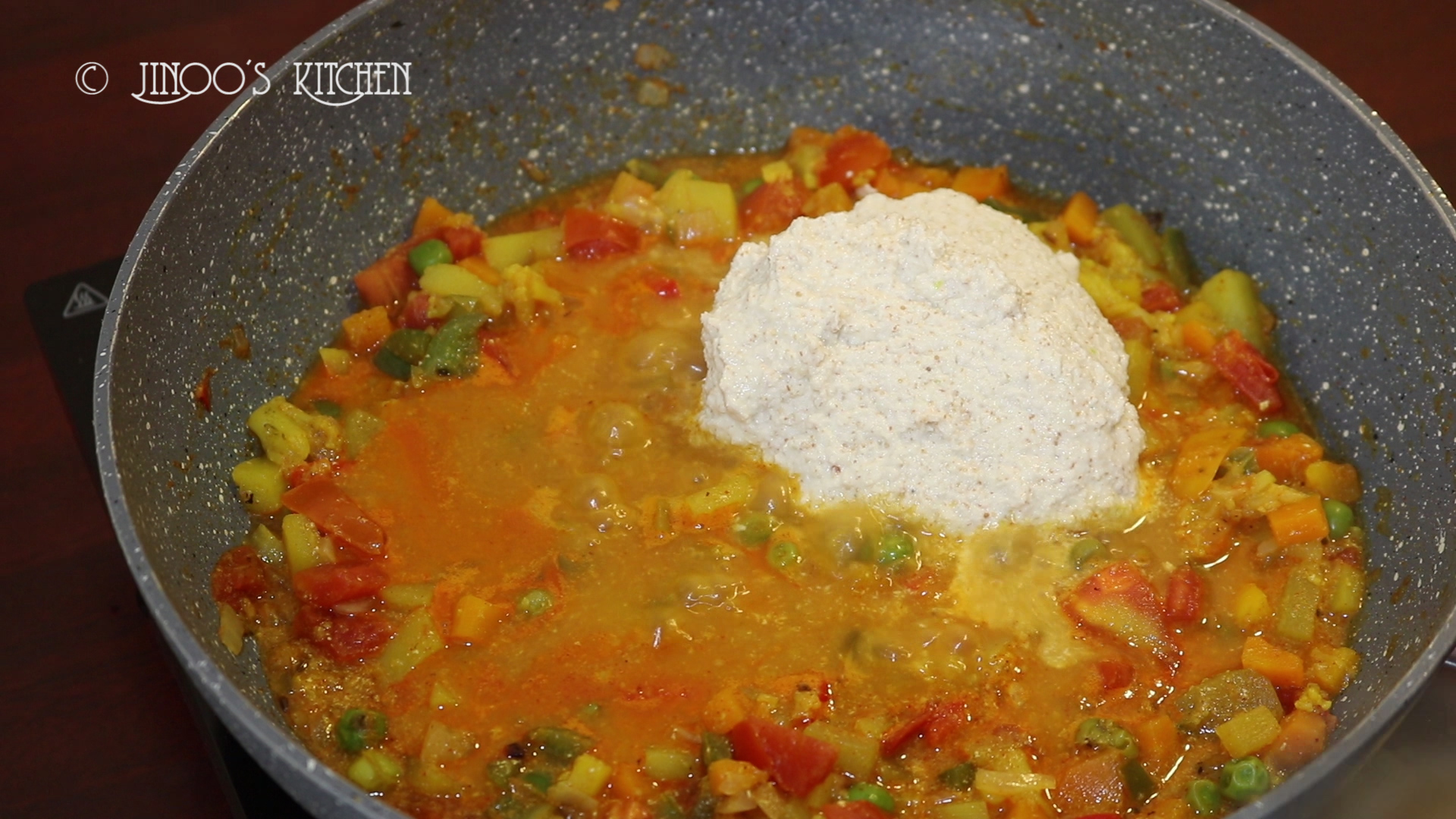 22. Further, add garam masala very little. approximately 1/2 tsp.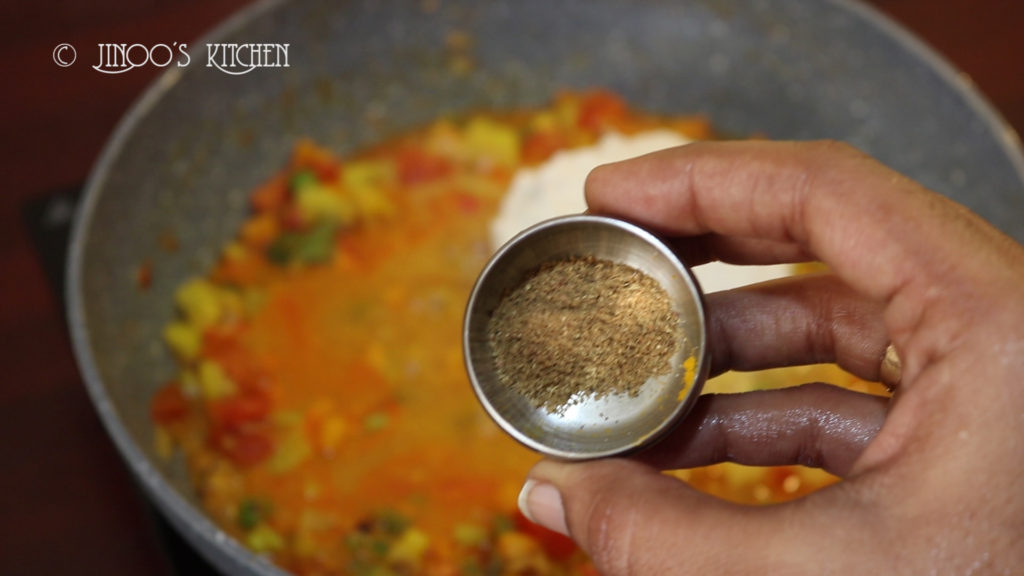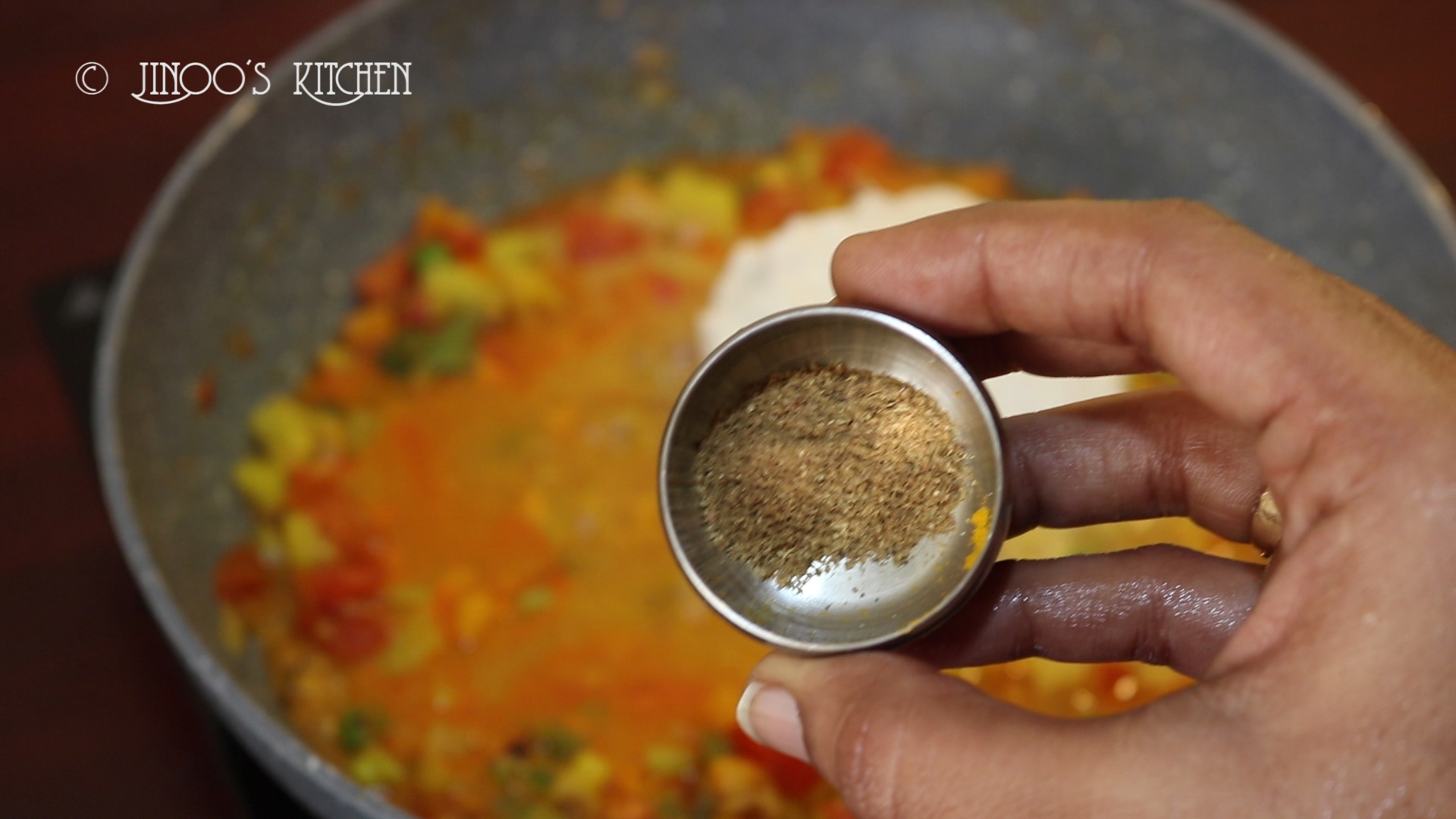 23. Add salt needed to taste. remember, we have added salt while cooking vegetables else veegtables tend to taste bland. So, check the seasoning finally and adjust accordingly.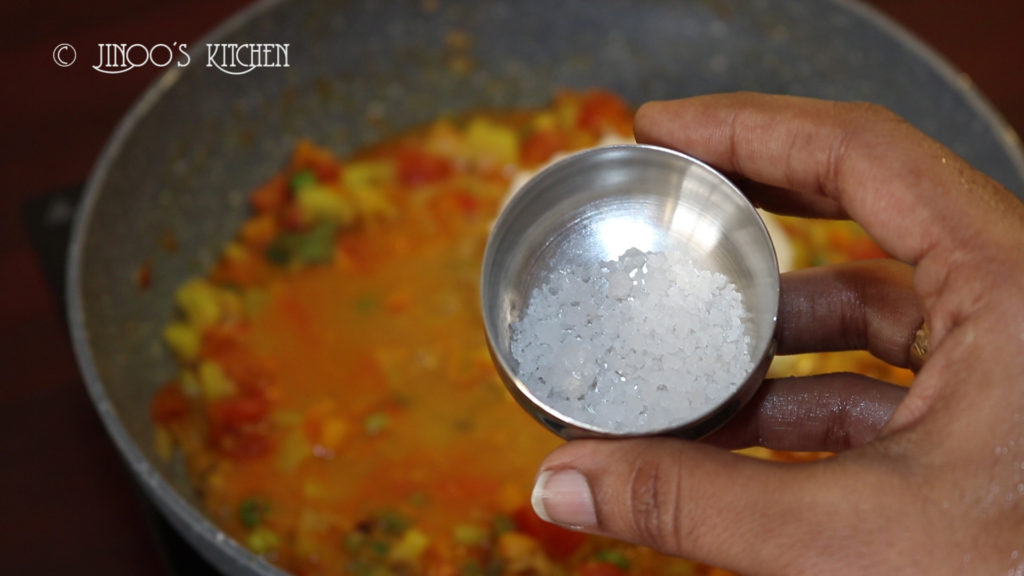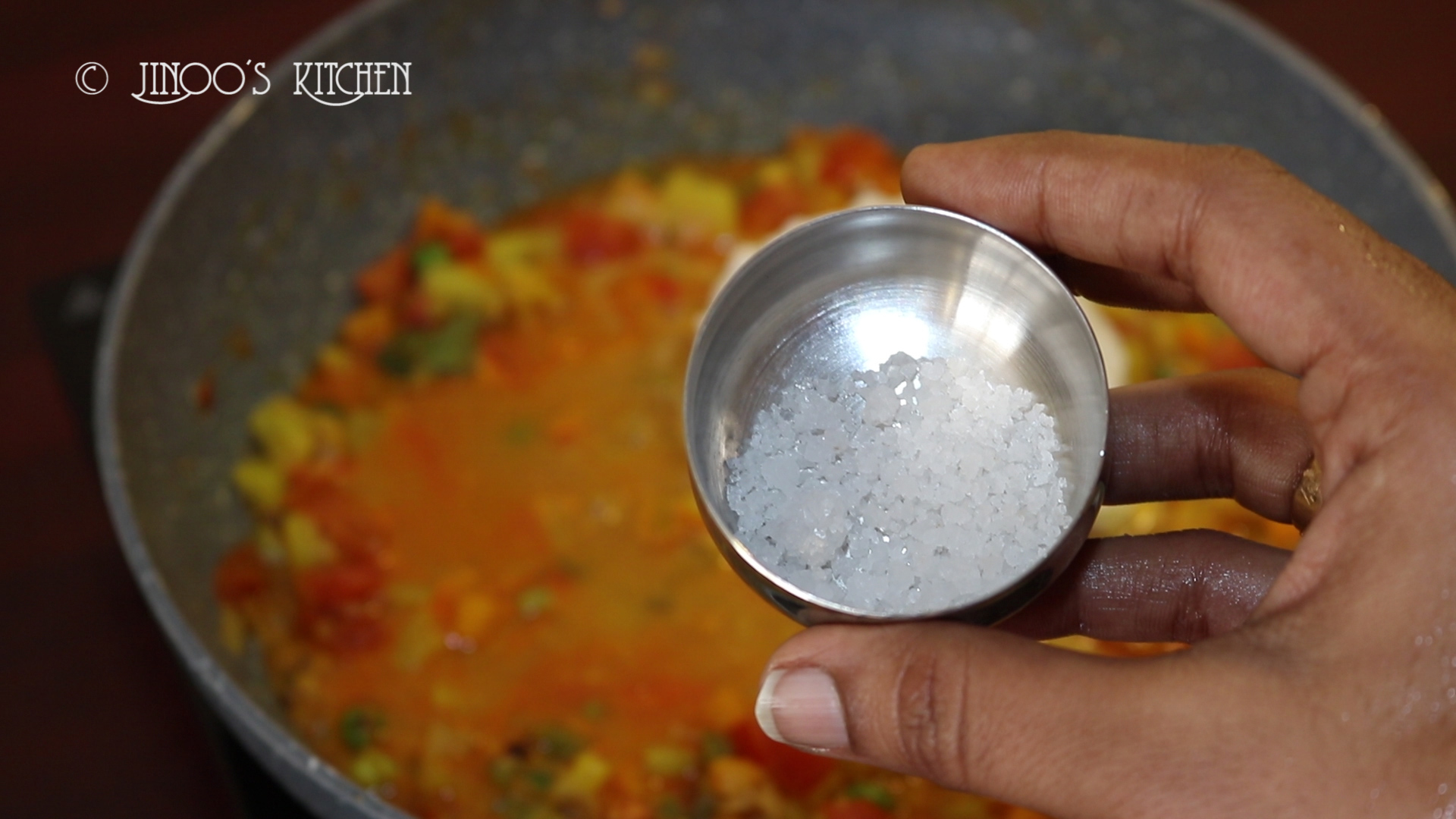 24. Mix well to combine everything.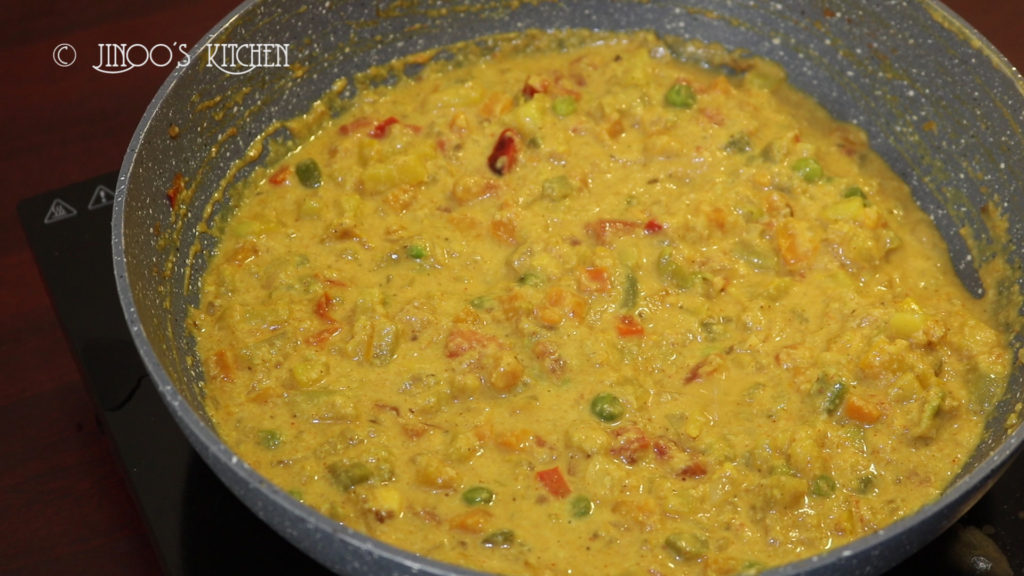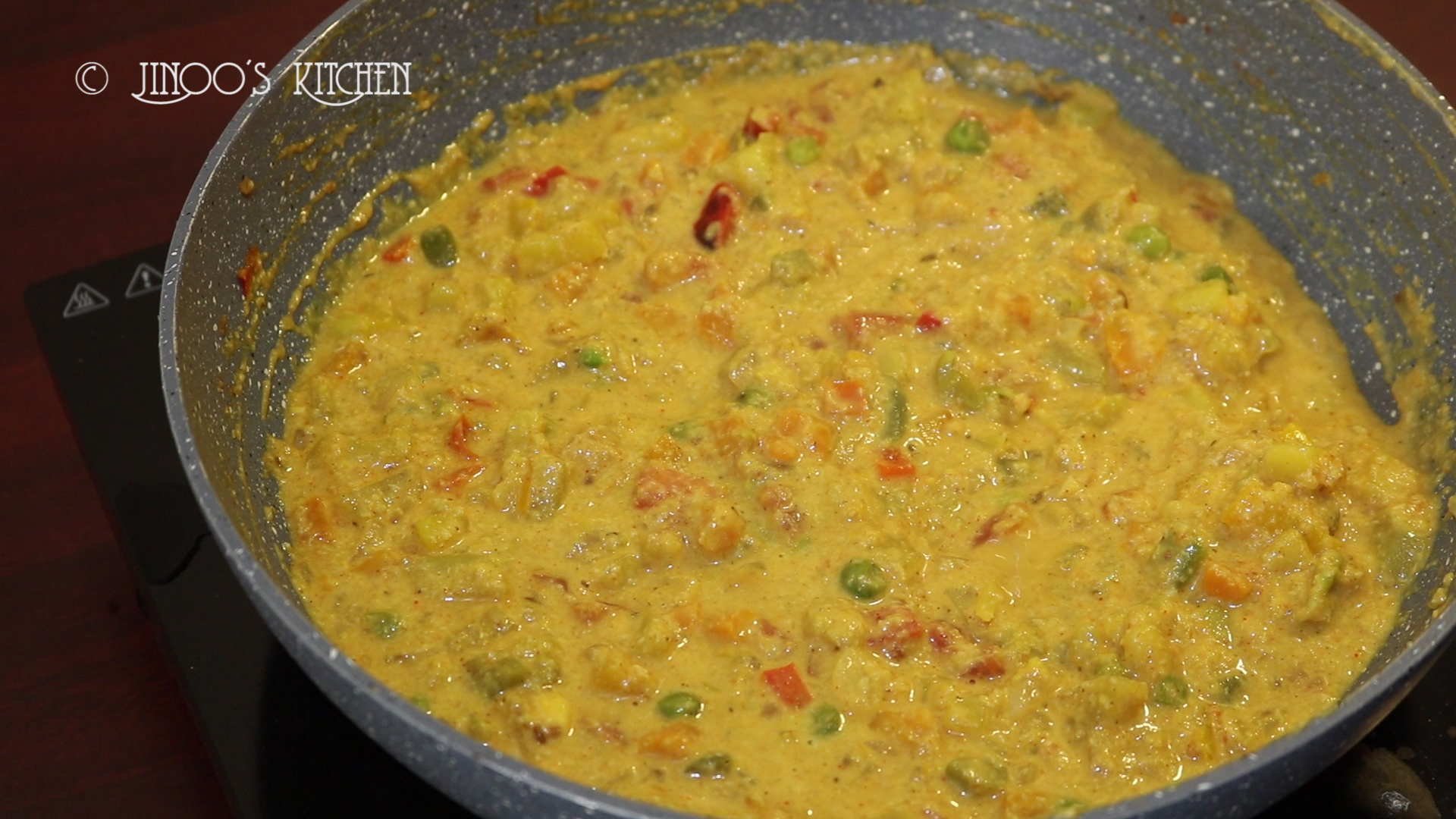 25. Close and Let it cook for 5-10 minutes in medium heat. Open and add milk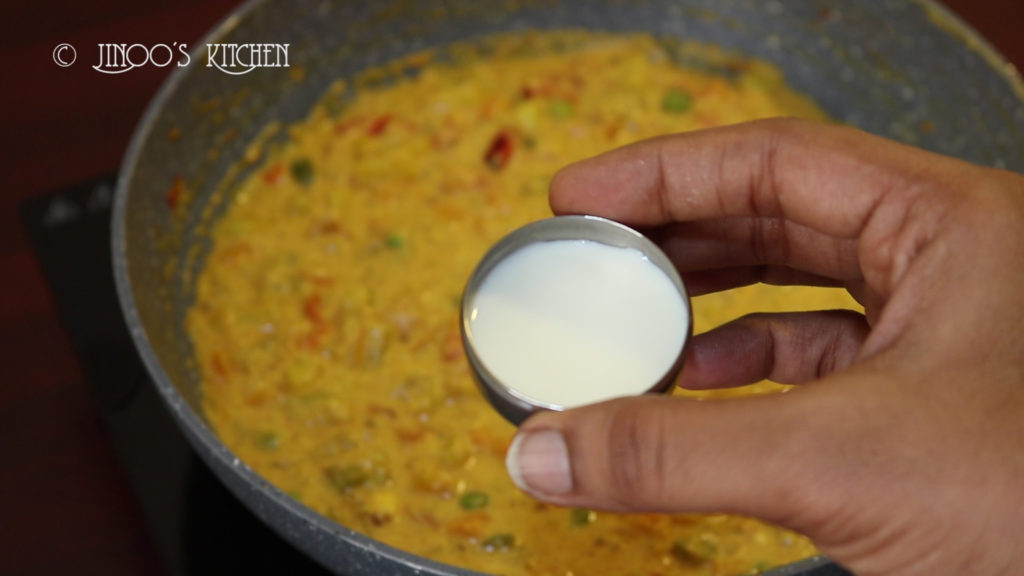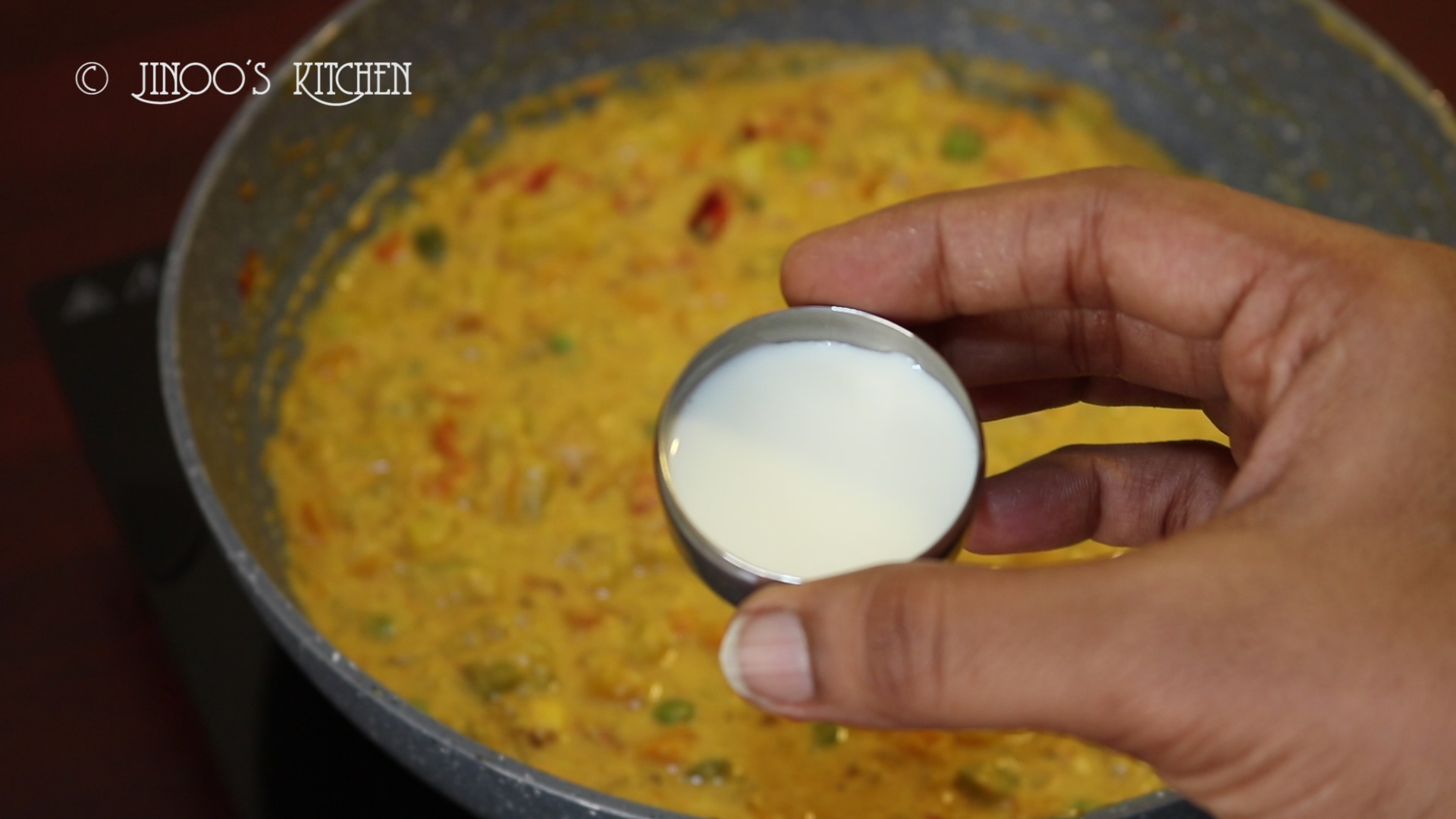 26. finally, add chopped coriander leaves and mix well.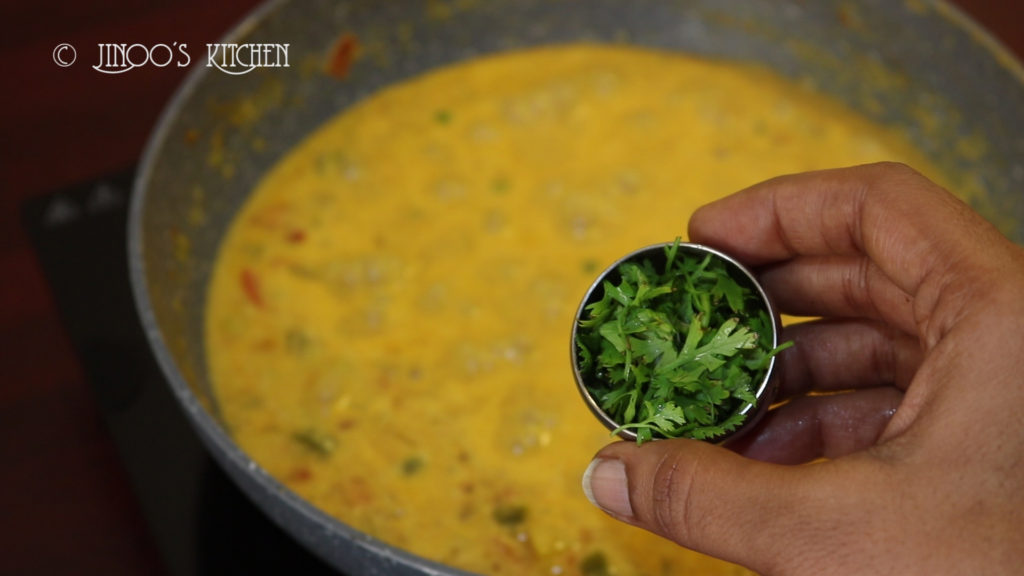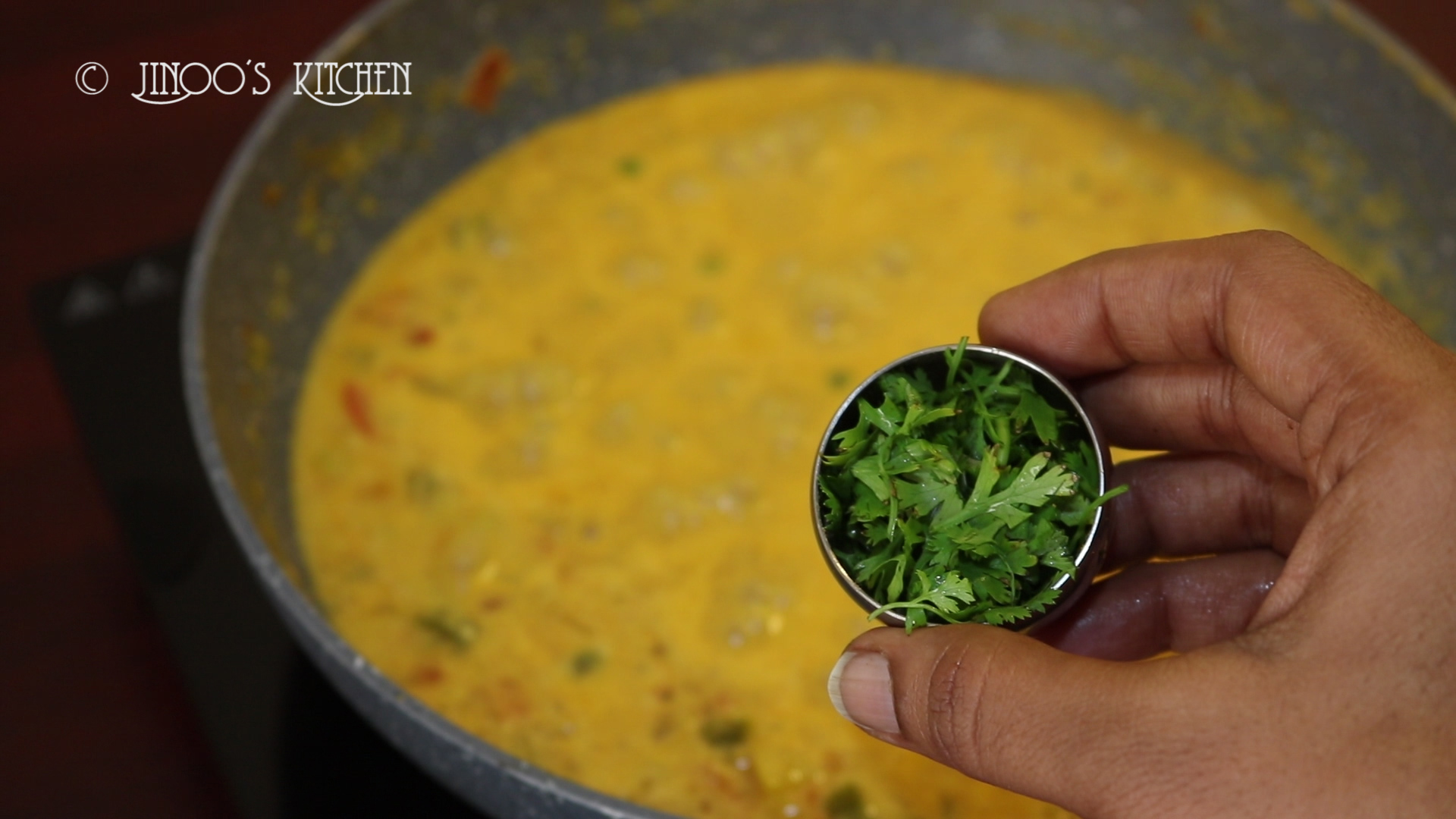 Hotel style Vegetable Kurma for chapathi recipe card:
for chapathi/poori/appam/parotta. goes good even for dosa/idlis.
Ingredients
2-3

cups

mixed vegetables

carrots, chow chow, potatoes, cauliflower

1/8

tsp

turmeric powder

salt to taste

1

tsp

oil

1/2

tsp

cumin seeds

2

tbsp

green peas

1/2

cup

mixed bellpeppers

2

medium

onions

finely chopepd

1

large

tomato

finely chopped

1.5

tbsp

ginger garlic paste

1/4

tsp

turmeric powder

1/2

tsp

chilli powder

1

tsp

coriander powder

2

tbsp

curd

1/2

cup

coconut

1

tbsp

khus khus

1

no

green chilli

2

tsp

cashews

1/2

tsp

garam masala

2

tbsp

milk

1

tbsp

coriander leaves chopped
Instructions
pressure cook vegetables along with turmeric powder, salt and enough water to 3-4 whistles. open and keep it aside.

heat oil and crackle cumin seeds and add green peas, capsicum/bellpeppers and onion.

saute until pink and add ginger garlic paste and fry until raw smell goes off

Now, add chopped tomatoes and fry until slightly mushy.

add cooked vegetables, turmeric powder, chilli powder, coriander powder , curd and mix well.

close and cook for 5 minutes.

meanwhile, grind coconut paste: coconut, khus khus, cashews and green chillies.

open and add the ground paste, garam masala, salt and mix well.

lastly add milk and finely chopped coriander leaves.

mix well and serve hot with roti.