Paneer Butter Masala recipe | Paneer Makhani | Paneer Recipes | paneer masala gravy
Paneer Butter Masala recipe | Paneer Makhani | Paneer Recipes | paneer masala gravy
Learn to make this restaurant-style paneer butter masala at home. Simple and delicious and one of the quick fix curry with paneer and it turns out delicious everytime.
how to make paneer butter masala | Paneer Makhani | Paneer Recipes | paneer masala gravy The classic recipe with paneer is paneer butter masala PBM which is available at all the restaurants. Not only that it is easy to make but most preferred paneer curry at home. Here is the tasty, creamy, paneer masala or paneer makhani recipe.
Other paneer recipes:
Watch the video recipe on how to make Paneer Butter Masala
Recipe ingredients of Paneer butter masala:
to saute and grind:
oil – 1 tbsp
Onions – 2 roughly chopped
Garlic – 8-9 cloves
ginger – 2 inch
red chilli – 5 nos
cashew – 10 nos
tomatoes – 3 nos
for curry:
1-2 tbsp butter
bay leaves – 2 nos
kashmiri red chilli powder – 1 tsp
garam masala – 3/4 tsp
salt to taste
sugar – 1/2 tsp
paneer – 200 gms
kasuri methi – 1 tsp
cream – 3 tbsp
coriander leaves chopped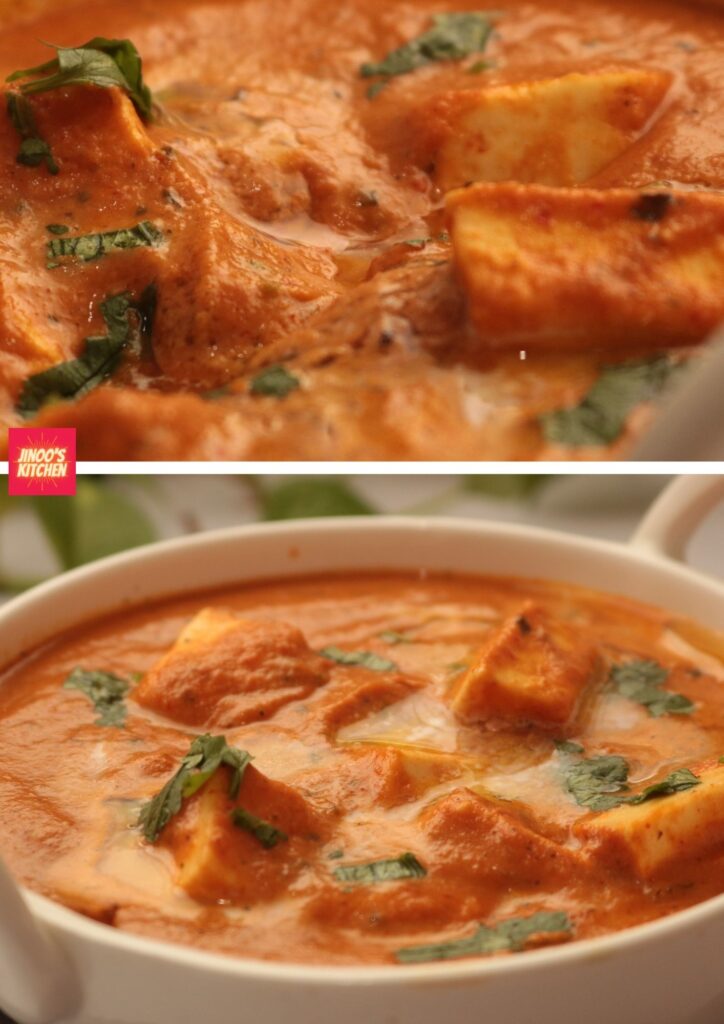 If you enjoyed watching this video, Do not forget to subscribe and like.
I would be happy to reply to all your comments. So pls. do leave a comment with your feedback.
Also, Be the first to receive the notifications. Click the bell icon and turn on the youtube updates.
---
Happy Cooking with Jinooskitchen
[PRODUCTS USED] » https://www.amazon.in/shop/jinooskitchen
» Email: [email protected]
» Website: https: //www.jinooskitchen.com
» Instagram: https://www.instagram.com/jinooskitchen/
» Facebook: https://www.facebook.com/Jinooskitchen/
» Twitter: https://twitter.com/JinoosKitchen
» Pinterest: https://in.pinterest.com/jinooskitchen/
---
PaneerButterMasala #paneermasala #PaneerMakhani #Paneerrecipes #jinooskitchen